INSIDE LOOK: Secrets of the Zoo: ZooTampa
If you've ever watched an episode of the popular Nat Geo WILD series "Secrets of the Zoo: ZooTampa," you may already know that ZooTampa is the home to some of the animal kingdom's newest television celebrities.
Produced by Emmy-winning, Tampa-based Remedy Television + Branded and filmed entirely at ZooTampa, the series highlights fascinating behind-the-scenes stories about everything from rescued manatees needing 24-hour critical care to the birth of an endangered white rhino.
Related: It's Getting Wild at the Zoo! See What's NEW at the ZooTampa
Two six-episode seasons are available to stream on Disney+ and Amazon, and filming is under way on a third season with 12 episodes.
For Associate Curator Tiffany Burns, both the zoo and the show are family affairs. Her husband also works at the zoo and is on the show.
"We are both very passionate about the animals and it's fun that we can share this experience as a family," Burns says. "Our daughter likes to watch the show and will ask about specific animals. I don't think she has a favorite just yet, but she is drawn to the manatees most of the time."
TBP: What was your reaction when you were first approached by the Secrets of the Zoo team?
Burns: We were excited about the idea of sharing our zoo and community with the world. We have a pretty incredible team that's passionate and dedicated to the animals entrusted to our care. Many people don't see what happens behind the scenes of a zoo, and it's an opportunity to educate, connect people with animals and hopefully inspire the next generation of animal care professionals.
TBP: What has it been like to have the zoo in the worldwide spotlight??
Burns: I love that we get to share our animals and the connection with them to new audiences both nationally and throughout the world. We also have so many great conservation programs that we are working on that people wouldn't necessarily be aware of by just walking through the zoo. The show not only helps us connect with guests that can't make it to Tampa, but it also gives them an unprecedented look into all the work that happens here 24-7 in our mission to care and preserve wildlife.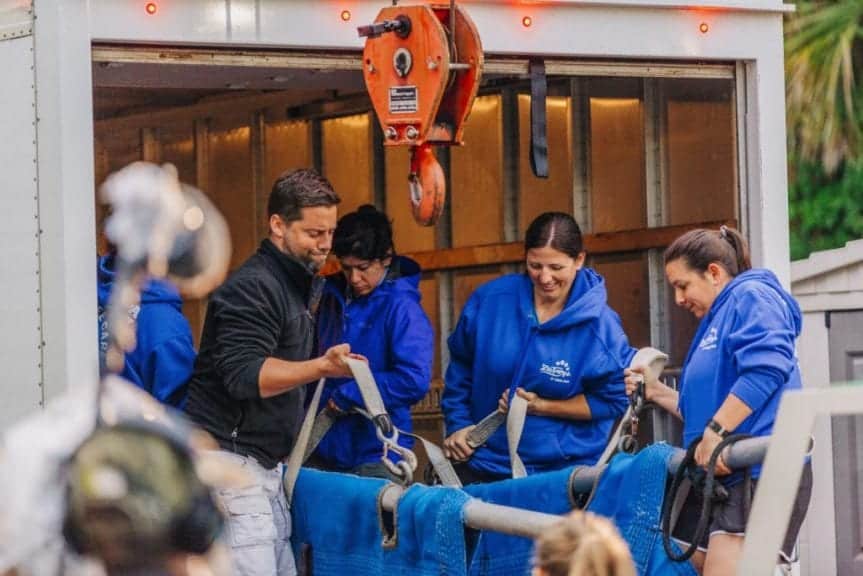 TBP: How is it helping you all make an impact in your work to conserve and protect wildlife?
Burns: The show brings awareness in an entertaining way which is the first step to any conservation program. We also have an opportunity to highlight how wildlife in our own backyard is being affected and what we are doing for Florida species. The Florida panther and manatee are two critical projects that we are involved in. It has been helpful to be able to share the unfortunate challenges these animals face in their native habitat.
TBP: Any special moments from the show or favorite episodes we should all be on the lookout for?
Burns: I think the animal births are my favorite. The anticipation of when the animal will be born [and] the excitement of seeing the baby all mixed with the slight fear of birthing complications is an indescribable feeling. It always amazes me how instinct kicks in when it comes to birthing and raising their babies. Animals sometimes even make it look easy. We were fortunate enough to be present for our latest orangutan birth which will be really exciting to share on the show with everyone.
TBP: Is it strange to be a 'reality star'? 
Burns: Honestly, it still catches me by surprise when someone introduces themselves to me because they saw me on the show. I think it's really cool that I'm able to share my passion with people through the show, and I hope I can inspire someone to care about these animals as much as I do.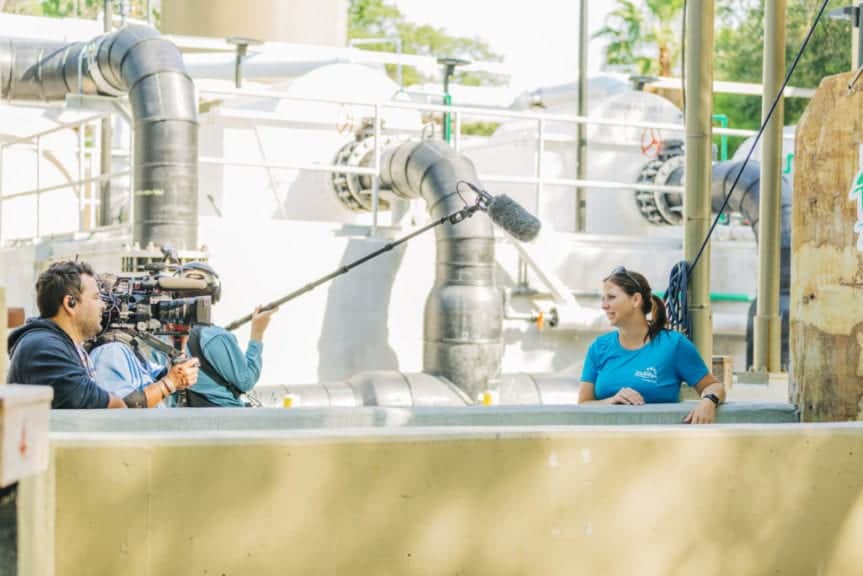 TBP: You have special tours based on the show-. Tell us more about how families can participate.
Burns: We love connecting people with animals on the show, but we also love having people connect with those same animals here at the zoo when possible. Anytime we offer these behind-the-scenes tour, we post them on our website and social media for guests to sign up.
TBP: How has the pandemic impacted production?
Burns: The NatGeo crew is one of the best in the business, and they have many safety precautions to ensure their team and ours stay safe and healthy. There have been some production changes (for example, we mic ourselves up and always use masks when near mammals or within 6 feet of each other), but hopefully the audience will not notice the details and focus on the incredible animal stories.
---