5 Fun Ways to WOW Your Kids with the Wonders of Space 
Ready to connect your kids to the wonders of space as they grow? Talking about the first moon landing, which happened 50 years ago this month on July 20, 1969, is one way to get their imaginations going.
Check out five more fun ways to connect your kids with space exploration: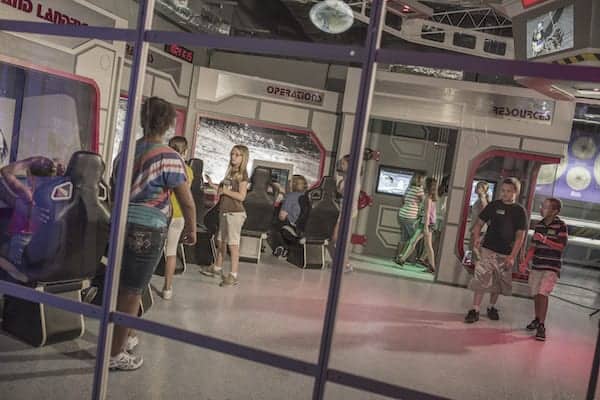 Visit MOSI, the Museum of Science & Industry, in Tampa.
Explore a simulated lunar colony designed in collaboration with NASA inside Mission: Moonbase, tour the stars and planets in the Saunders Planetarium and touch a real 4.5 billion-year-old meteorite. MOSI also offers space-themed Summer Science Camps for young explorers. There is even a temporary exhibit dedicated to the Apollo moon landing called One Small Step that's included with admission. Visit mosi.org to learn more.
Download smartphone apps that take you to the stars.
Open the Starlight app and point your phone toward the sky to identify constellations, planets and much more. Use the ISS Spotter app to predict when you can step outside and watch the International Space Station soar overhead. The official NASA app is loaded with amazing pictures that gaze up toward space and down toward Earth.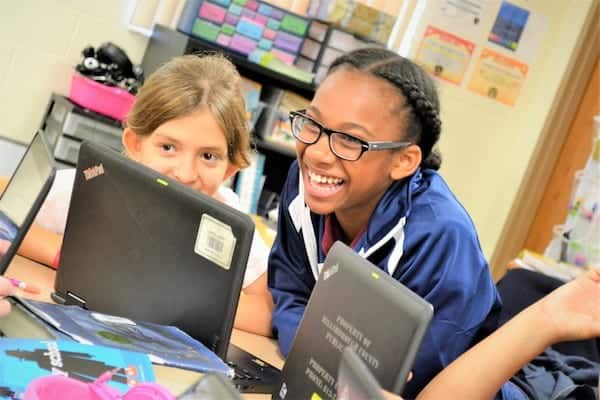 Sign up for a STEM program.
There are special STEM programs focusing on Science, Technology, Engineering and Math available at schools in nearly every Tampa Bay neighborhood. Hillsborough County Public Schools, for example, has more than 30 STEM programs, including nationally recognized schools to explore space and engineering in Stewart Middle Magnet School and Middleton High School. Head to hillsboroughschools.org/choice to discover your options.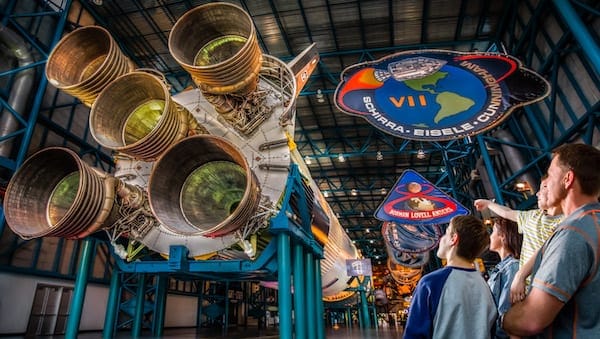 Visit the Kennedy Space Center Visitor Complex.
A must-do trip for any space-lover, just two hours east of Tampa Bay. Start with a bus tour past real rocket launch pads, gaze up-close at an actual mammoth moon rocket and experience a world-class encounter with the real Space Shuttle Atlantis. Admission also includes a presentation and Q&A with an actual astronaut, immersive IMAX movies and amazing historical items like spacesuits still spattered with moon dust and a real piece of the moon you can touch.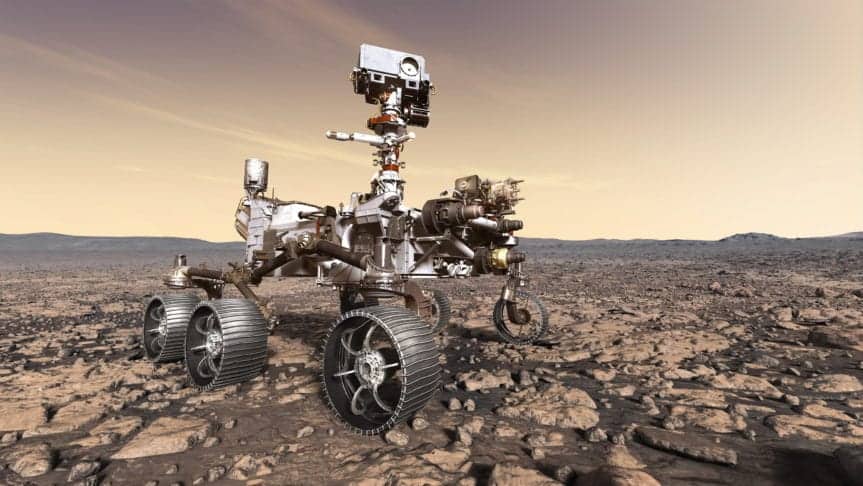 Send your name to another world.
Until September 30, 2019, you can submit your child's name to NASA and they'll etch it onto a microchip that's heading to Mars on the upcoming Mars 2020 mission. Then follow the mission to see what our trusty robot lander from Earth can learn about the Red Planet. Click here to sign up.
We're not done yet…
5 Cool Connections Between Tampa Bay and Outer Space
As a news reporter covering America's space program for many years, I got to live out the dreams I had as a kid, growing up down the street from the Kennedy Space Center on Florida's East Coast—interviewing astronauts, covering teeth-rattling rocket launches and even climbing inside a real spaceship (while it was still securely on the ground, of course).
Even though my own two sons will be growing up here on the West Coast of Florida, I have ways to get them interested in space, too. That's because there are a surprising number of cool connections any of us can share with our kids that link Tampa Bay to Outer Space.
Here are five space conversation-starters: 
Clearwater High School has not one, but two, astronaut graduates.
Both Bruce Melnick and Nicole Stott flew on the Space Shuttle after growing up in Tampa Bay and attending Clearwater High. Both are amazing astronauts, but also dedicated parents; when Nicole Stott was living on the International Space Station for three months, she took a break to call home to Earth almost every night to help tuck her young son into bed.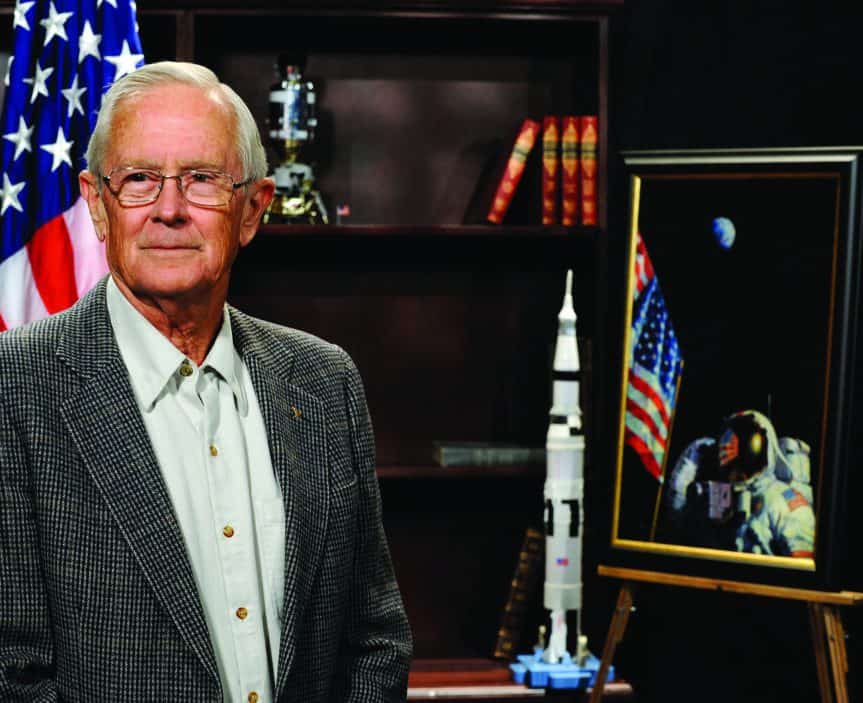 Admiral Farragut Academy in St. Petersburg has also graduated an astronaut!
Charles Duke, Jr., Lunar Module Pilot of Apollo 16, graduated from the St. Petersburg campus in 1953. Farragut's ties to space are more recent as well, since NASA Astronaut Nicole Stott is the parent of a student in the 11th grade. "You're learning to work as a team here at Farragut, and that's exactly what we had at NASA," said Duke. "Keep in mind when I graduated from Farragut people did not know what an astronaut was, it was not something you prepared for, but Farragut prepared me for life. I am so thankful to my parents for making the sacrifice for me to go to Farragut. It prepared me for the Naval Academy and for life after it."
More fun facts: Nicole Stott has a child at the school and Alan Shepard, the first American in space graduated from the Pine Beach, NJ campus in 1941.
Many of the controls and computers astronauts used on the Space Shuttle were built in Tampa Bay.
People working for a company in Clearwater called Honeywell created many shuttle parts. Two of their most important ones: the computers that told the shuttle's main engines when to start and stop, and the hand controls astronauts used to move the shuttle's long robot arm.
The voice of Kennedy Space Center is a USF graduate who grew up in Sarasota and Clearwater.
His name is George Diller, and he's famous for his "liftoff lines" when the Space Shuttles blasted off. You can search YouTube for great videos of his exciting "And we have liftoff…" messages during launches.
Some of the most helpful tools in Tampa Bay today were invented for the Apollo moon landing program 50 years ago.
Some examples: cordless power tools (originally used for astronaut tools on the moon), digital cameras (designed to replace film cameras when sending pictures from space to Earth) and MRI machines that save lives with medical scans (originally used to scan spaceship parts to look for damage).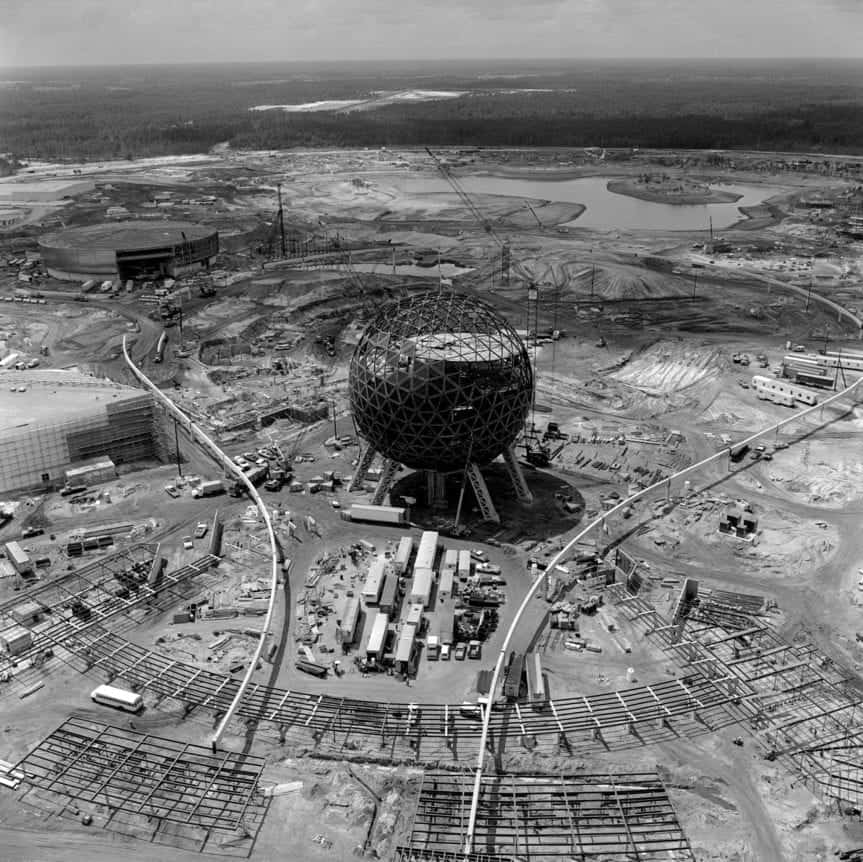 Spaceship Earth, the huge sphere in the middle of Epcot at Walt Disney World, was built in Tampa.
OK, this isn't a real spaceship, but it's really cool. The metal skeleton inside Epcot's famous "golf ball" was all measured, cut and put together by the workers at Tampa Steel Erecting Company near Riverview. The steel parts were taken piece-by-piece on trucks down I-4 to the theme park, where the company's owner says they were put together like "a tinker toy set."
---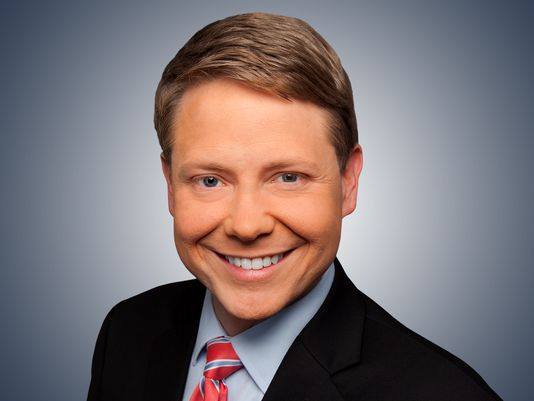 ABOUT THE AUTHOR: Every day, Grayson Kamm spreads the word about the amazing students, teachers and staff of Hillsborough County Public Schools. As the communications and media officer, Grayson oversees communications for 235 schools in America's eight-largest school district. Grayson previously served on the executive team at MOSI following a 13-year career as a TV journalist-reporting on space, science and politics. He and his wife Cathy have two sons in elementary school, Collier and Merritt.