2023 Spring Break Camps in Tampa Bay
If you're searching for spring break camps in Tampa Bay, look no further! Not only will your kids have a guaranteed safe place to stay, but they'll also have the best week ever as they learn and play!
Our list of top picks of spring break camps include interests that covers everything from sports, the environment and more!
HAPPY CAMPING!
We'll continue to add to this page, so check back often. If you would like to see your spring break camp listed, please send us an email, or call 813.949.4400 today!
---
Hillsborough County Spring Break Camps:

MOSI Spring Break Camps
March 13-March 17, 2023
9 a.m. to 4 p.m. (extended care available for an additional fee)
MOSI Members: $217, Non-Members: $289
This year's spring break camp themes for Kindergarten through 1st grade is Shoot for the Stars where kids can explore space, create their own constellation and more!  2nd through 4th graders will be able to take part in the themed Brain Fitness camp where take part in Escape Room activities, learn how to draw the impossible circle and more brainy fun!  The 5th through 8th grader camp will be Game On!, a fun gaming themed camp featuring console, PC and VR games! Learn more: mosi.org
---
Camp Imagination at Glazer Children's Museum
March 13-17 from 9:00 am-5:00 pm
$350 per week | Members receive a 15% discount
Ages: 5-10
Kids ages 5-10 will learn all about bugs at this Nature Explorers camp! Learn all about these very important creatures while putting your observation skills to the test on scavenger hunts. They'll learn different animals, insects and plants, and more! Learn more: glazermuseum.org
---

Kid's Day Out Camp with the YMCA
March 13-17 from 7:00 a.m.-6:00 p.m.
YMCA Members: $38 per day/Non-members $54 a day
While you're at work or catching up on chores, your kids can spend the day at their local YMCA playing games, learning through STEAM activities and so much more! The YMCA offers camps on days when school is out in Hillsborough County! Learn more and sign up at: tampaymca.org
---

The Florida Aquarium
March 13-17
9:00 am-4:00 pm (extended care available)
$228 for Members, $285 for Non-Members
Ages 5-11 (kindergarten-5th grade)
The theme for spring break is Ocean Inspired! Through experiments, art and exploration, kids will discover how The Florida Aquarium's animal ambassadors play an important role in the natural wonders around us. Learn more here.
---
Little Red Wagon Spring Break Nature Camp
March 13-17, 8 am-2:30 pm
$275 per week | $75 day pass
Ages: Kindergarten to Grade 5

Kindergarten to Grade 5 explorers will learn about food chains through Florida dinosaurs and learn about bees by playing Pokeman, participate in bug hunts, wagon races, release a butterfly, meet animal ambassadors and so much more. Come join the adventure! Learn more:
butterflytampa.com
---
Humane Society of Tampa Bay No School Days Camp
March 13-17 and 21, select days
9:00am-4:00pm (extended care available until 5pm for $10 additional)
$70 per day
Ages 6-13 (kindergarten-6th grade)
This is the perfect day camp for little ones who love animals! They will get to play animal themed games, make animal themed crafts, and of course…play with the animals! Learn more here and register. Some spots remain for certain days.
---
March 13-17
9:00am-4:00pm
$49-$179
Ages: 6-17
Beginners and advanced golfers alike will work on their skills under the guidance of professional golf instructors and the First Tee counselors. Campers will acquire and hone the skills they need to play great golf. Activities will include golf skills stations, contests, special events, and on-course play. Children will be broken into age and skill appropriate groups once enrolled.
---
Bricks for Kidz Spring Break Camp
March 14-18
9:00 am-4:00 pm (Full Day and Half Day camps available)
$285 for full day week camps | $165 for half day week camps (afternoon or morning) | $75 for one full-day session
Ages: 4.5-12
Become a Master Builder! There are different themes such as Minecraft, Harry Potter, Pokemon, Star Wars, Superheroes, Princesses, and more. There are two locations participating – The Chapel at Fishhawk and South Tampa Creativity Center. Learn more here.
---
The Prep South Tampa
March 14-18
9:00 am-2:00 pm (Extended care available)
Prices vary by camp
Ages: PreK-10th grade
The Prep of South Tampa is offering a variety of spring break camps including Sports, Arts and Science, Robotics, and Soccer! You can book a single day camp if you just need one day covered, or have your child attend the entire week of spring break. Lunch and snacks need to be nut free. The All Sports and Arts and Science camps are for kids in kindergarten through 5th grade. Robotics camps are available for PreK through 10th grade and the Soccer Camp is for children ages 4-12. Learn more and book here.
---
Vosler Young Artists' Studio in Brandon

March 13-16 (4 Days) 
$340.00 | Supplies included
Ages: Teens and adults
This will be an indoor and in the studio workshop where students will learn to do classical drawings.
---
Junior Chefs of America Spring Break Camp
March 13-14
9am-11am
$105
Ages: 7-12
Kids ages 7-12 will have the opportunity to learn new recipes and techniques. For two fun-filled days, kids will work alongside friends and experienced chefs to practice their skills and whip up delicious food and American favorites. Basic knife skills, how to follow recipes, measuring, and mixing are a few things they'll learn about. The cost includes both days – no single day enrollment will be available. At the end of the day, students will be able to take home the meals they create at camp along with the recipes.
---
March 11-19
Sat/Sun: 9am-5pm and Mon-Fri: 10am-2pm
$300/week
Ages: 7-15
HorsePower's Critter Camp is perfect for kids who love the outdoors. Kids will ride horses and learn how to care for the animals on the farm.
---
March 13-15
10am-1pm
$120/Week
Ages: 7-11
Students will love learning about piano, guitar, and violin along with music games and crafts at their Carrollwood Music School!
---
March 13-17
$175 per week
10am-4pm
Ages: 4-12
Spring break is all about having fun! AMAzing Youth will provide fun and creative high-spirited enrichment activities for kids ages 4-12. A $25 registration fee is required.
---
March 13-17
Full Day: 8:30am-4pm/Half Day: 9am-12pm and 1pm-4pm
Full Day: $250/week, Half Day: $210/week, Single Day: $75/day
Have fun learning flips and twists at Bay Area Gymnastics! Extended care available.
---
March 13-17
7:30am-6pm
$38 per week
Ages: K-8th Grade
Hillsborough County's Parks and Recreation staff will provide a fun-filled atmosphere where kids can play and explore during extended breaks and days when school is out. Camp Days are open to students from K-8th grade. Please not that not all after-school and Camp Sparks locations offer Camp Days. Please see website for specific locations.
---
March 13-17
7:30am-5:30pm
Prices vary per location
Ages: 5-17
City of Tampa Parks & Recreation will be offering a Spring Break camp for kids to have some fun in the sun in a healthy and safe environment. A Rec Card ($15) is required to attend.
---
Pasco County Spring Break Camps: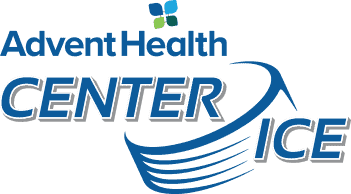 Advent Health Center Ice Learn to Skate Camp
March 13-17
9:00 am-3:00 pm
$325 + tax for full week camp | $70 for single day 
This year is St. Paddy's Day themed! Kids can learn to skate during two lessons each camp day along with off-ice strengthening and conditioning and, of course, more fun off the ice! Learn more here.
---
Pinellas County Spring Break Camps:

Spring Break Camp at YMCA of Greater St. Petersburg
March 13-17 from 8 a.m. to 6 p.m.
YMCA Members: $160, Non-members: $220
Ages: 5-12, completion of kindergarten required.
No school? No problem! During the Spring Break Holiday Camp at the YMCA, your child will stay active and engaged while enjoying fun activities and games. Held at Jim & Heather Gills YMCA and Bardmoor YMCA. Learn more and sign up HERE.
---
Bayside Sports Academy in St. Petersburg
March 13-17, 20 from 9:00 am-4:00 pm (half day options also available)
$75 per day | $220 per week | $60 for half day | $185 half day week
Ages 5-13
Kids will learn gymnastics skills, play games, participate in relay race and more! Parents are asked to send a packed lunch and 2 snacks per day. Learn more and book here.
---
St. Petersburg Parks and Rec Spring Break Nature Camps
March 13-17
9:00 am-4:00 pm (9:00 am-12:00 pm for Sprouts Camp for 3-4 year olds)
Prices vary depending on camp program
Ages: 3-13
Your little campers will explore wildlife while putting their creative imaginations to work at Boyd Hill Preserve. Fee assistance and discount options may be available. Learn more here about the variety of camps offered.
---
Tampa Bay Watch Spring Break Camp
March 13-17
9:00 am-4:00 pm
Cost: $75 per day
Ages: 6-9
The Estuary EDventures Spring Break Camp at Tampa Bay Watch located at the Marine Education Center in Tierra Verde includes a single day of hands-on marine science labs, animal encounters, estuary exploration, and sea-themed crafts and games! Participants are guaranteed to immerse themselves in an unforgettable experience. Book Tampa Bay Watch Spring Break Camp here.
---
"Swinging into Spring" Spring Break Camp at Highlands Recreational Complex and Southwest Recreational Complex
March 13-17 from 7:00 am-6:00 pm
$150 Resident, $188.00 Nonresident (full week)
Ages: Kindergarten-5th grade
Bring on the spring break with a week filled with baseball themed activities. Learn more here about School's Out camps in Pinellas County.
---
March 13-17
7am-6pm
$120/week with Rec Card or $180/week without Rec Card
Ages: 5-12
Campers will explore various parks, play games and participate in arts and crafts during the week at Cypress Forest Park Rec Center in Oldsmar.
---
Related Spring Break Stories We Think You'll Love:
---