2022 Spring Break Camps in Tampa Bay
If you're searching for spring break camps in Tampa Bay, look no further! Not only will your kids have a guaranteed safe place to stay, but they'll also have the best week ever as they learn and play!
Our list of top picks of spring break camps include interests that covers everything from sports, the environment and more!
Related: Kids Think They're Too Old for Camp? Check Out These Options at Camp IDS
HAPPY CAMPING!
We'll continue to add to this page, so check back often. If you would like to see your spring break camp listed, please send us an email, or call 813.949.4400 today!
---
Hillsborough County Spring Break Camps:

MOSI Spring Break Camps
March 14-March 18, 2022
9 a.m. to 4 p.m. (extended care available for an additional fee)
MOSI Members: $209, Non-Members: $279
This year's spring break camp themes for Kindergarten through 1st grade is Brainy Builders! They'll use their brains to help create simple machines, a tower high to the sky, or a LEGO house to see if they can stand up to an earthquake or hurricane! 2nd through 4th graders will be able to take part in the themed Spring Into Spring camp where they'll perform cool science experiments uisng their own designs that they build. The 5th through 8th grader camp will be Ready for Launch where they'll have a blast in this camp all about space! Learn more: mosi.org
---
Camp Imagination at Glazer Children's Museum
March 14-18 from 9:00 am-5:00 pm
$300 per week | Members receive a 15% discount
Ages: Kindergarten through 4th grade
Kids ages 5-10 will learn all about bugs at this Bug Invasion camp! Learn all about these very important creatures while putting your observation skills to the test on bug scavenger hunts. Explore the different bugs found in different habitats, learn about pollinators, and more! Learn more: glazermuseum.org
---

Kid's Day Out Camp with the YMCA
March 14-18 from 7:00 a.m.-6:00 p.m.
YMCA Members: $35 per day/Non-members $50 a day
While you're at work or catching up on chores, your kids can spend the day at their local YMCA playing games, learning through STEAM activities and so much more! The YMCA offers camps on days when school is out in Hillsborough County! Learn more and sign up at: tampaymca.org
---

The Florida Aquarium
March 14-18
9:00 am-4:00 pm (extended care available)
$225 for Members, $280 for Non-Members
Ages 3-18
The theme for spring break is Nature Inspired! Through experiments, art and exploration, kids will discover how The Florida Aquarium's animal ambassadors play an important role in the natural wonders around us. Learn more here.
---

Humane Society of Tampa Bay No School Days Camp
March 14-18 and 21, select days
8:30am-4:00pm (extended care available until 5pm for $10 additional)
$75 per day
Ages 6-13
This is the perfect day camp for little ones who love animals! They will get to play animal themed games, make animal themed crafts, and of course…play with the animals! Learn more here and register. Some spots remain for certain days.
---

Bricks for Kidz Spring Break Camp
March 14-18
9:00 am-4:00 pm (Full Day and Half Day camps available)
$270 for full day week camps | $155 for half day week camps | $70 for one full-day session | $40 for one half-day
Ages: 4.5-12
Become a Master Builder! There are different themes such as Minecraft, Harry Potter, Pokemon, Star Wars, Superheroes, Princesses, and more. There are two locations participating – The Chapel at Fishhawk and South Tampa Creativity Center. Learn more here.
---

The Prep South Tampa
March 14-18
9:00 am-2:00 pm (Extended care available)
Prices vary by camp
Ages: PreK-10th grade
The Prep of South Tampa is offering a variety of spring break camps including Sports, Arts and Science, Robotics, and Soccer! You can book a single day camp if you just need one day covered, or have your child attend the entire week of spring break. Lunch and snacks need to be nut free. The All Sports and Arts and Science camps are for kids in kindergarten through 5th grade. Robotics camps are available for PreK through 10th grade and the Soccer Camp is for children ages 4-12. Learn more and book here.
---

Lightning Made Hockey: Spring Break Camp
March 14-18 from 8:00 am-2:15 pm
Ages 5-9: Player: $450 Goalie: $400 | Ages 10-15: Player: $450 Goalie: $400
Ages 5-15
This Spring, join Tampa Bay Lightning Alumni and Staff as we look to host our first ever Spring Break Ice Camp! This camp is intended for players and goalies of all skill levels between the ages of 5-15.  Location: Power Pole Arena, Home of Xtra Ice. Learn more and book your reservation here.
---

Vosler Young Artists' Studio

March 14-17 (4 Days) 
$320.00 | Supplies included
This will be an indoor and in the studio workshop where students will learn to do classical drawings of still life. Early sign up recommended. Students will have a finished portfolio drawing by the end of the workshop and receive a certificate of completion. Featured in Feb/Mar, 2021 Issue of International Artist Magazine. Click here for more info.
---
Spring Break Camp at Westchase Impact Martial Arts
March 14-18, 9:00 a.m. to 1:00 p.m. or 8:30 a.m. to 6:00 p.m.
$60 for one half-day/$75 for one full day/$239 full week half-day/$279 full week full day
Are you looking for a fun, exciting, and active camp experience in Tampa for your child? Westchase Impact Martial Arts camps offer not only high-energy karate classes but also plenty of games and fun!
Click here to register.
---
AJ's Kitchen Drawer Spring Break Camp
March 14-16, 11:00 a.m.-3:00 p.m.
$180 per child
Kids ages 8-12 will experiment, learn, work in teams, and interact with others. They'll get to create an array of yummy items such as chicken parmesan and spaghetti, chocolate M&M cookies, banana pancakes, caramel apple blondies, omelets and hashbrowns, homemade pizza, and cupcakes.
Click here to register.
---
March 14-18, Full and Half Day Camps Available
$40-$265
Are you looking for an active spring break camp for your child? At Playgrounds of Tampa Spring Break Camp, your child can burn energy in a fun, clean environment. They will have the opportunity to participate in games including potato sack races, egg and spoon races, hide and seek, and more. There will also be various enrichment classes offered!
---
Pasco County Spring Break Camps: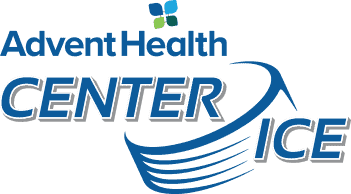 Advent Health Center Ice Learn to Skate Camp
March 14-18
9:00 am-3:00 pm
$325 + tax for full week camp | $70 for single day 
This year is St. Paddy's Day themed! Kids can learn to skate during two lessons each camp day along with off-ice strengthening and conditioning and, of course, more fun off the ice! Learn more here.
---
Pinellas County Spring Break Camps: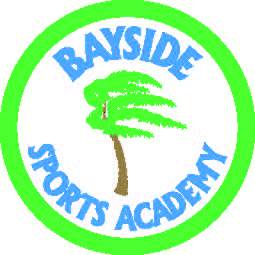 Bayside Sports Academy in St. Petersburg
March 14-18 from 9:00 am-4:00 pm (half day options also available)
$65 per day | $195 per week | $50 for half day | $145 half day week
Ages 5-13
Kids will learn gymnastics skills, play games, participate in relay race and more! Parents are asked to send a packed lunch and 2 snacks per day. Learn more and book here.
---
St. Petersburg Parks and Rec Spring Break Nature Camps
March 14-18
9:00 am-4:00 pm (9:00 am-12:00 pm for Sprouts Camp for 3-4 year olds)
Prices vary depending on camp program
Ages: 3-13
Your little campers will explore wildlife while putting their creative imaginations to work at Boyd Hill Preserve. Fee assistance and discount options may be available. Learn more here about the variety of camps offered.
---

Spring Break Time Warp Camp at Highlands Recreational Complex and Southwest Recreational Complex
March 14-18 from 7:00 am-6:00 pm
$25 Resident, $32 Nonresident (single day)
$120 Resident, $150.00 Nonresident (full week)
Ages: Kindergarten-5th grade
Bring on the Spring Fling with a week filled with creative crafts, spring STEM projects and games. Field trip TBD.  Pack a lunch and snacks daily and be sure to wear closed toed shoes. Learn more here about School's Out camps in Pinellas County.
---

Spring Break Camp at Great Explorations
March 14-18 from 7:30 a.m. to 5:30 p.m.
Ages: Kindergarten-5th grade
Children entering K-3rd grade will explore STEAM topics during Spring Break Camp at Great Ex! The camp includes carefully crafted programming that will encourage imagination through creative play and exploration. Campers must be registered by March 11.
Click here to register. 
---
Related Spring Break Stories We Think You'll Love:
---