Storyland at Glazer Children's Museum is now on exhibit!
"Chicka Chicka Boom Boom" was my favorite book as a young child. I loved the simple and bright illustrations, the rhythm of the story and the chaos caused by the letters all meeting at the top of the coconut tree.
But most of all, I loved the silly voices my mother used to read the story and our fits of laughter that followed. Children's books can spark a lifelong love of reading and bring families together.  
Related: Cool Summer Reading Programs for kids in Tampa Bay
As a parent, I hope to pass down my love of reading to my children. I'm so excited to bring them to play in "Storyland: A Trip Through Childhood Favorites" at Glazer Children's Museum, opening June 11-September 11, 2022.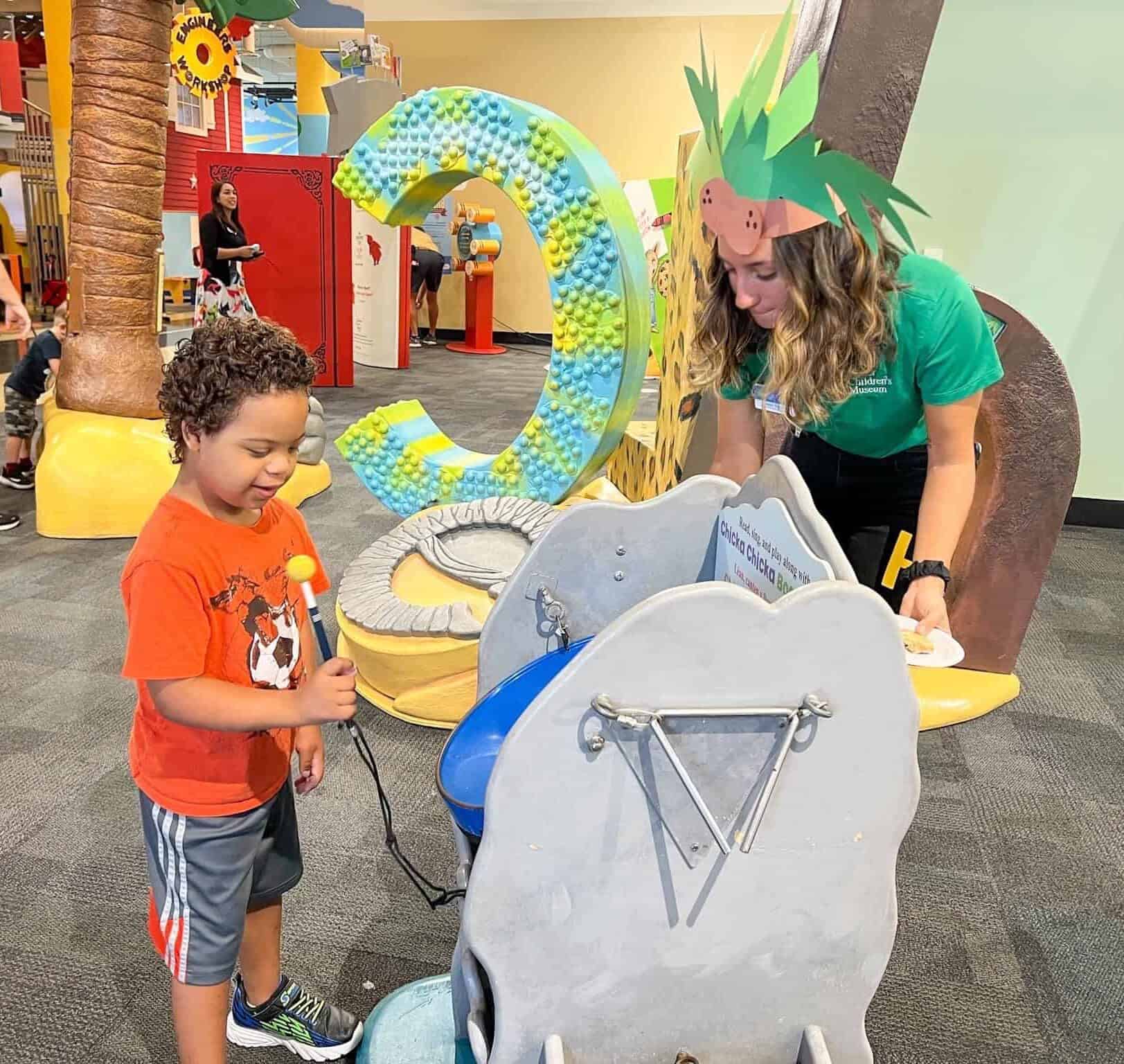 Storyland brings to life seven beloved and award-winning picture books – "The Tale of Peter Rabbit" by Beatrix Potter; "The Snowy Day" by Ezra Jack Keats; "Where's Spot?" by Eric Hill; "If You Give a Mouse a Cookie" by Laura Numeroff; "Abuela" by Arthur Dorros; "Tuesday" by David Wiesner; and my favorite, "Chicka Boom" by Bill Martin Jr. and John Archambault. 
In this exhibit, children explore literacy skills and concepts through imaginative, interactive experiences and dramatic play. Here are some highlights:  
Families can immerse themselves in the world of "The Tale of Peter Rabbit," one of the bestselling children's books of all time. Children explore Peter Rabbit's world as they build vocabulary and narrative skills while searching for Peter's lost belongings, harvesting vegetables and playing in Peter's burrow.
"The Snowy Day" welcomes visitors to Peter's wintry world, where a young boy explores his neighborhood after a fresh snowfall. In addition to dramatic play activities, children have opportunities to build print and sound awareness as they build a snowperson and explore wintry sounds and words.  

 
The exhibit features an area based on well-known board book "Where's Spot?". Babies and young toddlers will explore sounds and images through busy wall interactives, highlighting for adults how literacy development begins at birth.

 
Children are encouraged to reflect on their Storyland experience by creating a drawing inspired by the books and writing a caption, title or story.  A digital Drawing Cam will capture the paper image, and visitors can add it to an electronic gallery of other postcards for visitors to see and email it home as a souvenir of their experience. 

 
From snowy landscapes to woodland creatures, imaginations will run wild in the worlds created by these beloved stories. I hope to see you playing at Glazer Children's Museum this summer. I'll meet you at the bottom of coconut tree! 
While you're there, be sure to stop by the family play space to create your very own finger puppets too!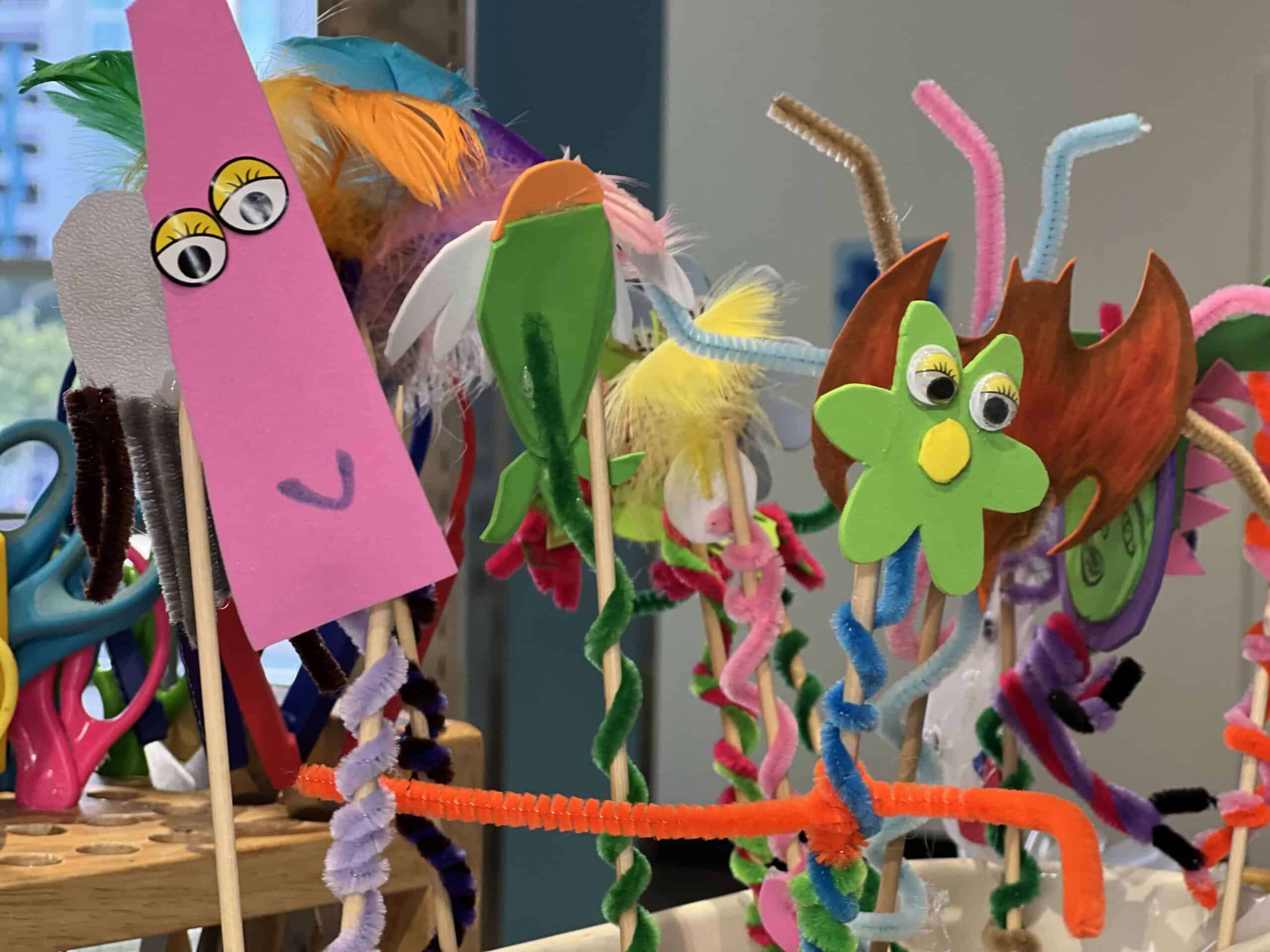 Originally published in June 2022.
---
More FUN Things to Do this Summer in Tampa Bay: