Summer Nights Returns to Busch Gardens!
One of our favorite summertime events, Busch Gardens Summer Nights, is back and complete with new shows, fireworks, extended hours, and more!  Through August 6, here's what you can look forward to:
The spectacular Summer Nights Fireworks Spectacular
Parkwide entertainment with an all-new show and returning favorites
Free beer! Complimentary beer samples are available for guests 21+ through July 20
An all-new Summer Nights Elite VIP Tour option
Rides like the all-new Serengeti Flyer and Iron Gwazi, the world's fastest and steepest hybrid coaster, offer an entirely different thrill after dark
What's New at Summer Nights
All new at Busch Gardens Tampa Bay this Summer is Icons, where you can step into the world of musical icons with a brand new review show! Taking place at Dragon Fire Grill, the show features live performances of fan-favorite hits inspired by musical legends and will have you singing and dancing in your seat!
Also new this year, Busch Gardens introduces the Summer Nights Elite VIP Tour. Whether you're an animal enthusiasts or coaster fanatic, an experienced Busch Gardens guide will map out a personalized and unforgettable day just for you. In this private, guided tour, you'll be provided the VIP treatment from front-of-the-line access on Florida's favorite thrill rides, to up-close animal encounters and feeding opportunities, and lunch at fan-favorite restaurants. 
Returning Favorites at Summer Nights
Several of our favorite iconic Busch Gardens' shows are back! Throughout the day, you can check out exciting entertainment that the whole family will love, including the return of Cirque Electric and Gwazi Beats.
We love the variety of Cirque Electric – from the dancers to the incredible jugglers, and jaw-dropping stunt acts! It's definitely one of the most unique shows in the park (and a definite must-see, in our opinion).
After riding Iron Gwazi, use your adrenaline to dance to Gwazi Beats. Located just outside the ride, it combines drums, dancers, and stilt-walkers in a pulse-pounding display of music and dance.
The award-winning Turn It Up! Remix is another returning fan favorite that you won't want to miss (we also think this is the perfect way to cool off – exciting entertainment and an ice-cool theater = summertime win!). If you love their regular Turn It Up! show, you'll definitely want to check this one out. 
As the sun goes down, the park lights up with a dazzling display of colors and sound with the return of Summer Nights Fireworks Spectacular. From jaw-dropping colors to intricate patterns, the Summer Nights Fireworks Spectacular is definitely worth sticking around for! Don't miss this dazzling show every Friday and Saturday plus July 2nd, 3rd, and 4th on the Festival Field.
If you're in line for your favorite ride just before the fireworks start, don't fret. We promise you it's just as cool to be on top of a roller coaster while the fireworks light up the sky around you! Just an FYI – because of its proximity of Festival Field, Iron Gwazi will not operate during the show.
Cool off With Free Beer and New Refreshments
Free beer has returned to Busch Gardens! Through July 20, Pass Members 21+ can enjoy two free seven-ounce beers per visit to the park, and all other guests can enjoy one free seven-ounce beer per visit to the park. The complimentary drafts will pour out at Twisted Tails Pretzels, located in the Pantopia area of the park from 10:30 a.m. to one hour prior to park closure.
We also love the new Springs Taproom. This is a great laidback spot to take a break and enjoy beer, cocktails, mocktails, and snacks. You'll find the Springs Taproom in the former Hospitality House which has been totally renovated to blend its history with a modern twist. It's become one of our favorite spots to take a break and relax while the kids have fun watching the fish splash around in the newly refurbished pond out front.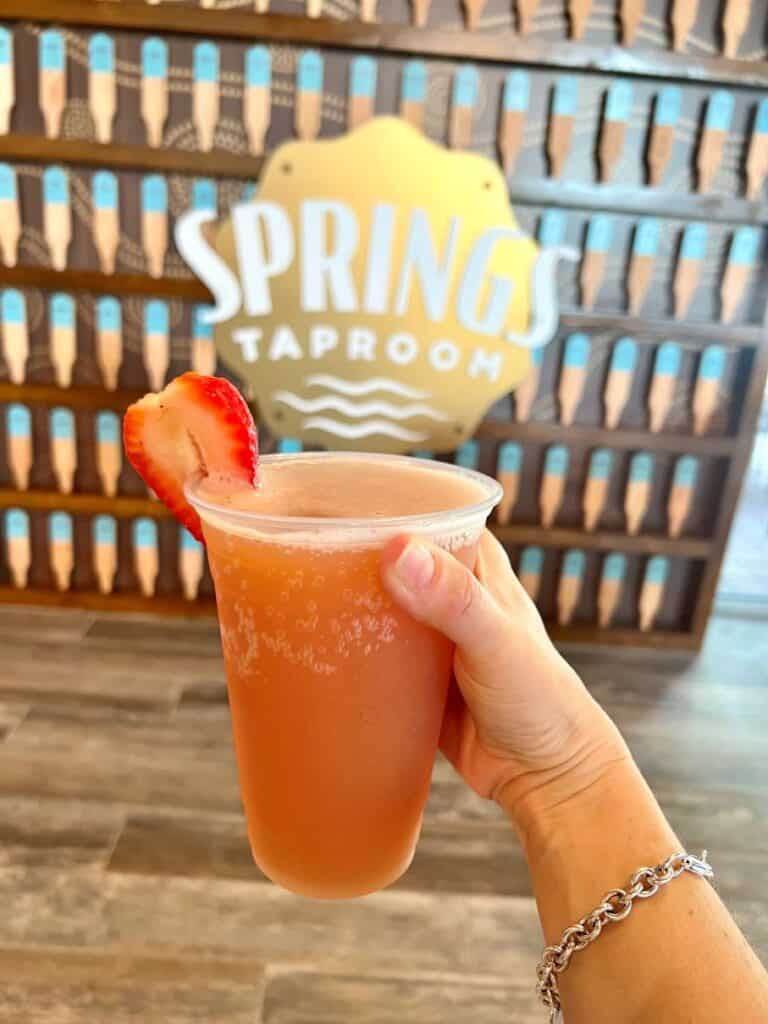 Make the Most of Your Summer at Busch Gardens
We highly recommend downloading the free Busch Gardens app before you go! You can check wait times and showtimes, purchase dining deals and Quick Queues, and see a digital map of the park. It's especially handy to see which lines have longer wait times before standing in a long line with little ones.
With the return of world-class entertainment and all-new thrill rides like Serengeti Flyer, there's never been a better time to become a Pass Member. Through August 6, Pass Holders can enjoy even more fun with the new Passport to Summer. The more times you visit, the more rewards you'll get! Once you reach 20 visits, you'll get an exclusive invite to the Passport to Summer Party on August 18 where you'll enjoy exclusive ride times on your favorite coasters and more!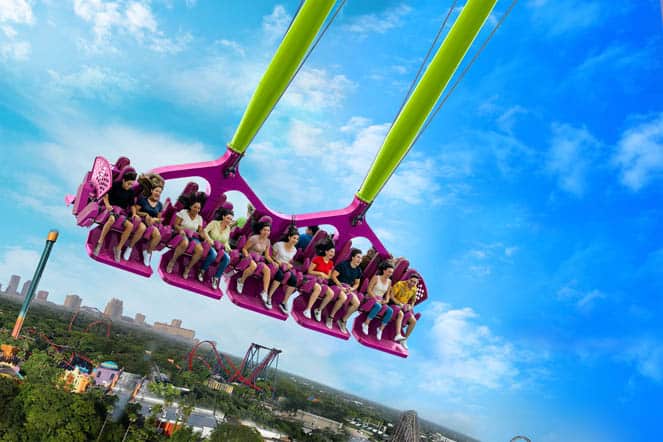 Annual Pass Members enjoy 12 months of visits with special benefits including exclusive access to the Pass Member Lounge opening later this summer, plus free parking, free guest tickets, access to special VIP events, savings on merchandise and more! Annual Passes start as low as $15/month with no down payment. Restrictions apply.