Super Dad: Dr. Mark Mogul
Dr. Mark Mogul is a native of Albany, New York. He graduated from the State University of New York Health Science Center in Syracuse, New York, where he also completed his pediatric residency and internship. From there, he moved to California to complete his pediatric oncology fellowship at Stanford University.
Tampa became his home in 2015 when he moved here to become the Medical Director of Pediatric Hematology/Oncology at St. Joseph's Children's Hospital. He and his wife Marina have three children, Astrid (26), Ingrid (23), and Christopher (18).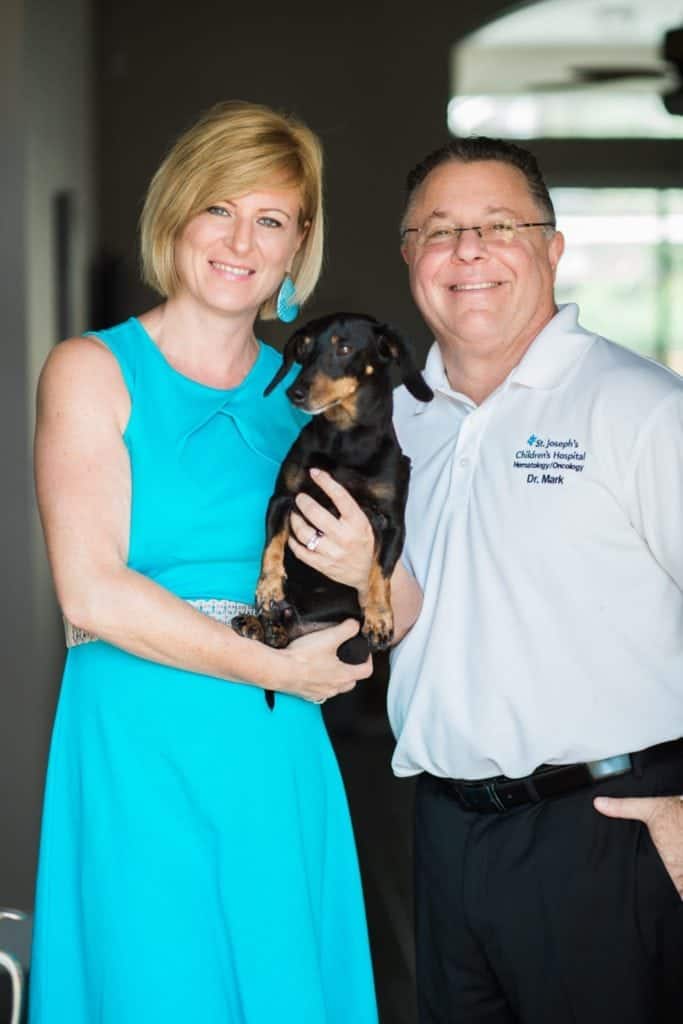 What's the most rewarding part of being a dad?
The type of love parents have for their children is like no other. It's truly an amazing feeling and I'm grateful to be able to experience it. I strive to be a positive role model and instill Christian values in my children, and seeing the positive effects of this in my kids is incredibly rewarding.
What is your favorite thing to do with your kids?
We really enjoy going to the beach, to the movies and trying out new restaurants. I also love introducing them to new experiences. A few years ago, I encouraged them to volunteer at a special summer camp for kids with life-threatening conditions called Dream Street Camp. I'm the clinical director at the camp, and it's wonderful to have my children be a part of this rewarding experience with me.
What is the most challenging part of fatherhood?
One of my biggest challenges is giving my children the freedom to learn from their own mistakes. When they try things that I know from experience will likely not work out, it's difficult to not intervene.
What role model in your life influenced the kind of father you are?
My Dad is definitely my hero. He passed away in 1985 but the values he instilled in me live on. He was such an outgoing and respected man. He made me look shy, and I'm not shy at all. He was the guy that kids in the neighborhood would go to with their problems. He embodied selflessness and was the most supportive and loving father.
What advice would you give other fathers?
Remember that you are their parent first, not their friend. It's easy to fall into the trap of letting children get away with everything because you don't want to upset them. But if they never learn as a child the meaning of the word "no" or are held accountable for their actions, they will never be prepared to handle the real world when they are older.
It is often difficult to balance a career with spending time with your family. How do you deal with this and make time for them?
Like any working parent, it's a constant challenge. Fortunately, I have a very understanding family. They know that my job as a physician requires me to be on call, and they understand that what I do is bigger than who I am.
What is something people don't know about you?
Years ago, I was a personal physician for one of the world's wealthiest families. I spent an entire summer cruising the Mediterranean with them on their seven-story, 365-foot long yacht.
What is your biggest fear?
I have the normal fears that we all have, but I try not to worry about things I can't control. The freedom we have in Christ and my faith in His plan definitely helps me with this.
What makes you happy?
Knowing that I make a difference in the lives of my patients and their families. Caring for kids with cancer is a job that's both wonderful and awful. It's incredibly difficult to tell a family that their child has cancer, but helping them deal with everything that comes with cancer – being there for the whole family, that's a blessing. The feeling when a patient runs up and gives me a hug is priceless. Sometimes parents ask how they can repay me for caring for their child. I tell them that the only thank you I want is to be invited to their child's wedding when they get older. I get invited to a lot of weddings.