Adventures with ASD: Swinging in the trees at TreeUmph
TreeUmph is a family-friendly obstacle course adventure that consists of many rope bridges, plank walking, rope swinging, wall climbing, and most important of all, ziplining! And all this is done while at 60 feet up in the air! TreeUmph, located in Bradenton, has seven intensity levels for everyone's preference.
I have never tried something like ziplining before so I was curious and a little excited, but mostly curious, to see what it was all about!
The guides explained that we had to remain with our group at all times.  At one point while I was in the second obstacle course crossing a plank bridge, I nearly lost my balance. I was immediately filled with adrenaline. It was very frightening but I did not give up. 
I recovered my balance, crossed the bridge and rappelled to the next bridge and last course.  I was hooked into a rappelling clip on a safety wire; so there is no way to really fall off. That was a comforting thought!
As a young man with ASD I had an idea but was not quite sure of how this adventure was going to be. Before I went Tree hopping, I was a little anxious because I thought that crossing rope bridges, ziplining and swinging by ropes was going to be something very scary and different, but after I did it and finished it, I felt exhilarated and excited and kept on going until I completed it. I loved it! I guess I am an adrenaline seeker; after all, who knew?
For more information click here: https://www.treeumph.com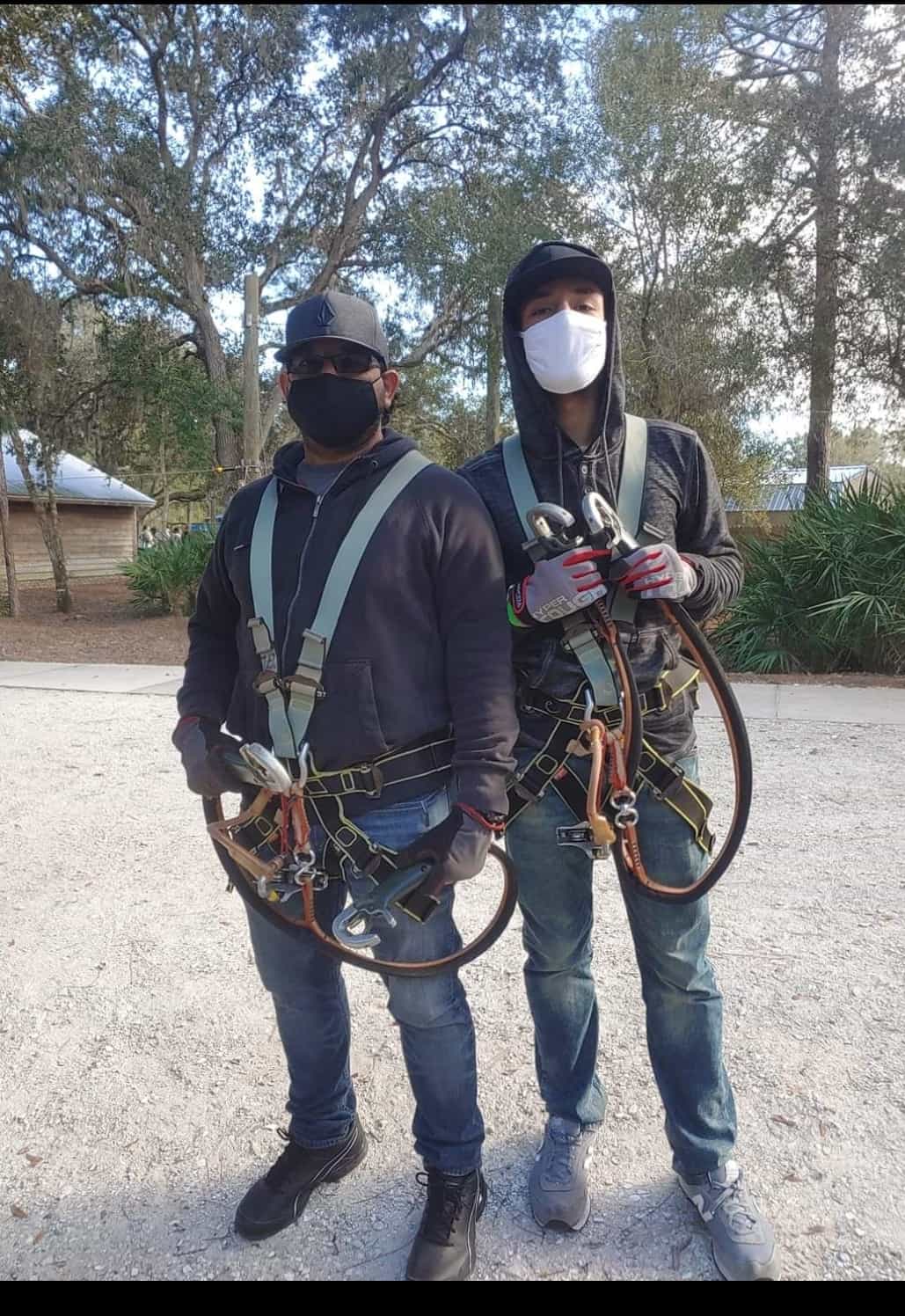 About the Author:
My name is Axell M. Rodriguez, I was born in Bayamon, Puerto Rico. I currently live in Land O' Lakes, Florida with my family, including my two siblings, for the last 15 years. I have a disability called Autism Spectrum Disorder (ASD). I am a student at the Learning Academy Program at the University of South Florida, where they teach and train students on ways to obtain a job/career. After I graduate, I would like to become a writer.  I like video games, wrestling, basketball, anime, and fanfiction, which are the reasons why I became interested in writing in the first place.