A Fashionable Way to Give Back: The Tampa Bay Fashion Experience debuts this month
When you think about fashion, what comes to mind? Perhaps it's New York Fashion Week, Paris, or the iconic Coco Chanel. Well, now you can include Tampa Bay in that list. Imagine a three-day event that showcases Tampa's most unique and luxurious styles, highlighting the work of local designers, with appearances by Tampa Bay Buccaneer players and celebrities, all while supporting local organizations.
That's exactly what the Tampa Bay Fashion Experience is offering from September 6 to 8 this year.
Meet Taneka Bowles, the founder, and CEO of Tampa Bay Fashion Experience (TBFE)
Taneka is a woman on a mission that attributes her courage to embark on this new business venture to her unwavering faith in God. Taneka is the wife of the Tampa Bay Buccaneers Head Coach, Todd Bowles. While God, their three boys, and their family are the Bowles' core, together they aim to dominate on the field and in the fashion industry.
TBFE is a combination of Taneka's passion for fashion and her desire to give back to her community. Her long-term vision is to empower little girls who look like her to succeed in spaces where they are not represented. By promoting diversity and inclusivity in high-end fashion, she hopes to break barriers and pave the way for future generations.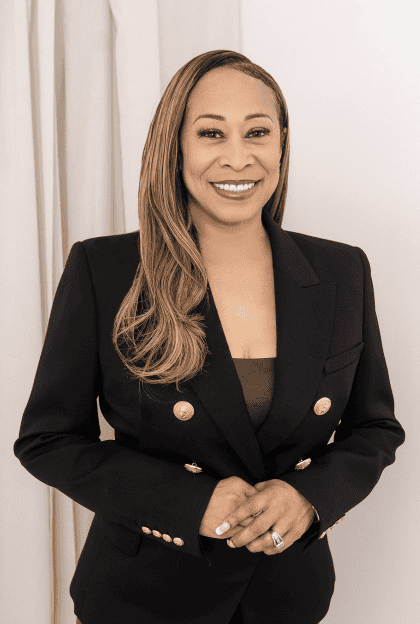 What you can expect at Tampa Bay Fashion Experience
During the inaugural Tampa Bay Fashion Experience from September 6th-8th, attendees can expect a luxurious experience, complete with exclusive parties, fashion shows, red-carpet treatment, and a sneak peek at upcoming fall trends. The three-day event is proudly sponsored by the Tampa Bay Buccaneers and will feature appearances by notable celebrities and designers, as well as head coach Todd Bowles, and former head coach Bruce Arians, along with some of the team's marquee current players.
September 6th is the Diamond Disco Premiere Party at The Vault in Downtown Tampa. The night features HBO's House of Balenciaga, a celebrity DJ and host, and local designers showcasing their new fall trends.
September 7th is the Style and Substance Runway show at the Avila Golf and Country Club. This exclusive event will feature six local designers and a close-out show by Nordstrom. There's also a dinner party where guests get a chance to enjoy dinner with current Bucs coaches and be served by current players.
Finally, on the 8th, Tampa's most luxurious fashion store, Neiman Marcus, will showcase exclusive fashions on the runway during the Nod to Neiman Marcus fashion show. Tampa Bay Fashion Experience's core belief is that the spirit of giving is always in style, and this year's fundraiser will benefit two organizations: CAN Community Health, a not-for-profit, community-based organization advocating for those with HIV/AIDS, and Autism Speaks, a non-profit awareness organization. As a proud mother of a child with autism, Taneka is especially honored to be able to give back to Autism Speaks to help create more opportunities for individuals on the spectrum to reach their full potential.
Ticket packages are on sale now. Visit www.tampabayfashionexperience.com. Don't forget to follow them on all social media platforms @TampaBayFashionExperience.