Tampa Fresh Foods: A Deliciously Immersive Art Experience Arrives in Tampa!
'Tampa Fresh Foods' will be open daily through February 20, 2022 from 11am-8pm at 1050 Water Street in Tampa.
Imagine walking into a grocery store where everything looks good enough to eat…but you can't actually eat any of it. Pastry items that look freshly baked but will never go bad and produce that smiles at you. That's all part of the experience at the new immersive art installation, Lucy Sparrow's Tampa Fresh Foods.
The fully-functioning supermarket is located on Water Street in downtown Tampa. Over 50,000 hand-crafted artworks line the shelves. In addition to them being part of a stunning display, items can also be purchased.  British artist Lucy Sparrow opened her first fully-stocked felt Cornershop installation in London's East End in 2014. In 2016, Lucy was commissioned by the BBC to recreate the Crown Jewels in felt, in honor of the Queen's 90th birthday. Her work caught the attention of the Vinik Family Foundation, which led her to Tampa, and to her most ambitious project to date.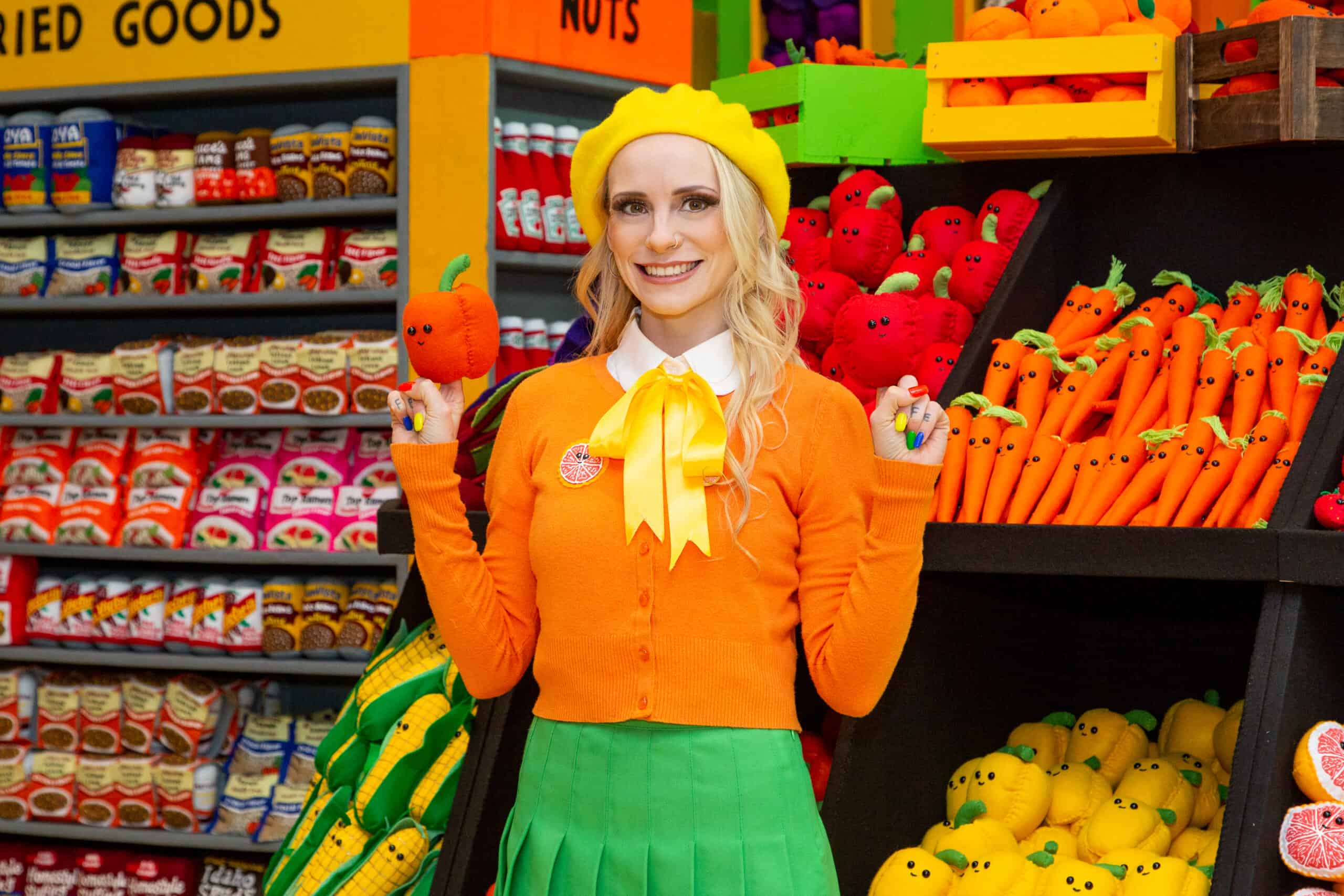 'Tampa Fresh Foods' Draws Inspiration from Tampa's Culture
Tampa staples such as fresh seafood, vibrant citruses, and Cuban food are what gave Lucy the inspiration for this project. "Tampa is such an inspirational location, with a backdrop of so many strong and varied local stories," she said, "These elements will all come together in felt in my most colorful, creative and interactive installation to date."
The influence of Tampa's culture is evident in her pieces. Near the registers, visitors can create their own Cuban Sandwich using an assortment of felt meats, cheeses, breads, and condiments. Toward the back of the store sits a temperature-controlled walk-in humidor that features felted cigars, sold as singles or in hand-painted boxes.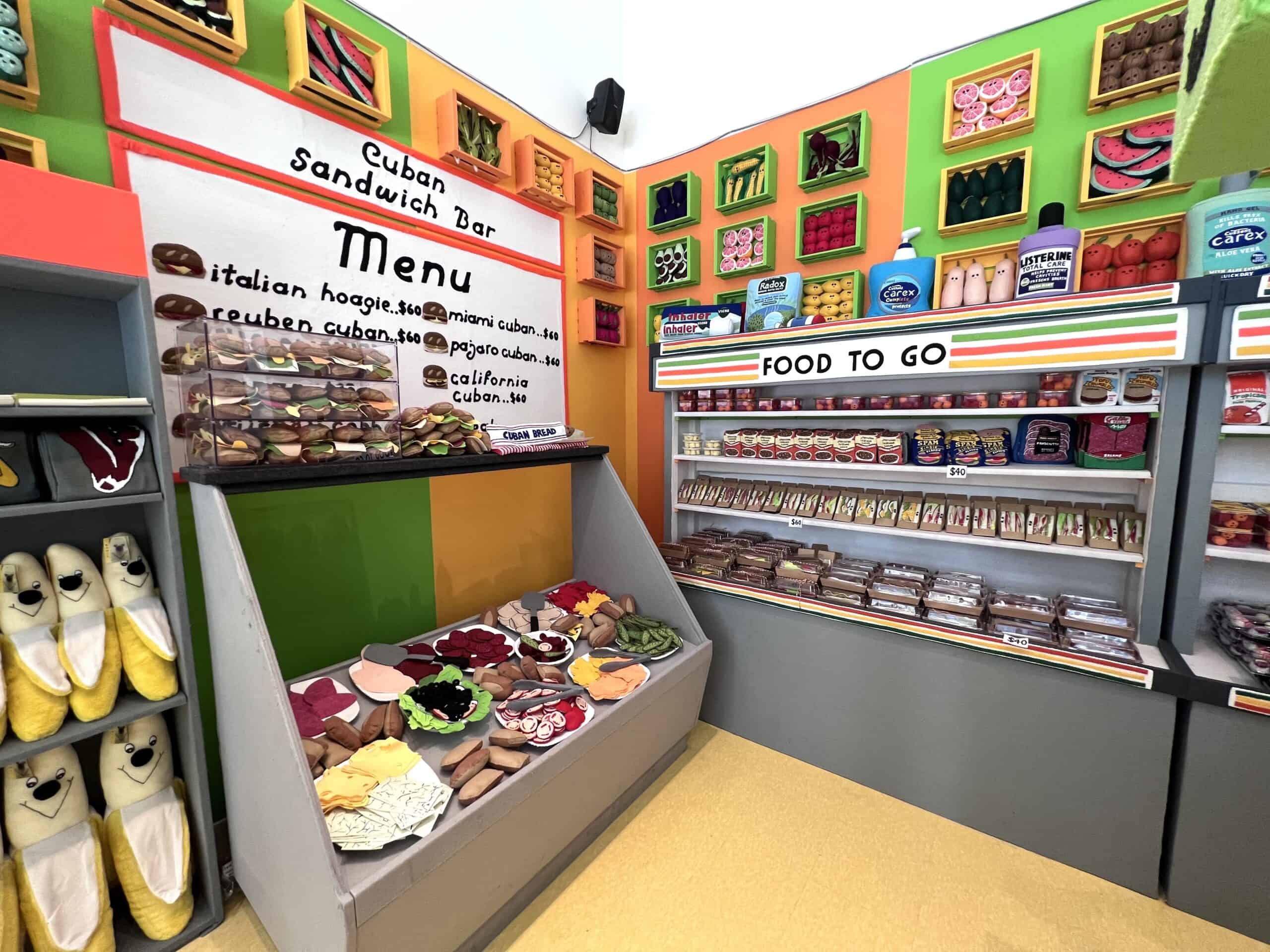 The seafood counter boasts an array of lifelike fish and shellfish such as crabs, salmon, shrimp and octopus. Among them, some of Lucy's favorite – and most challenging – pieces, the lobsters.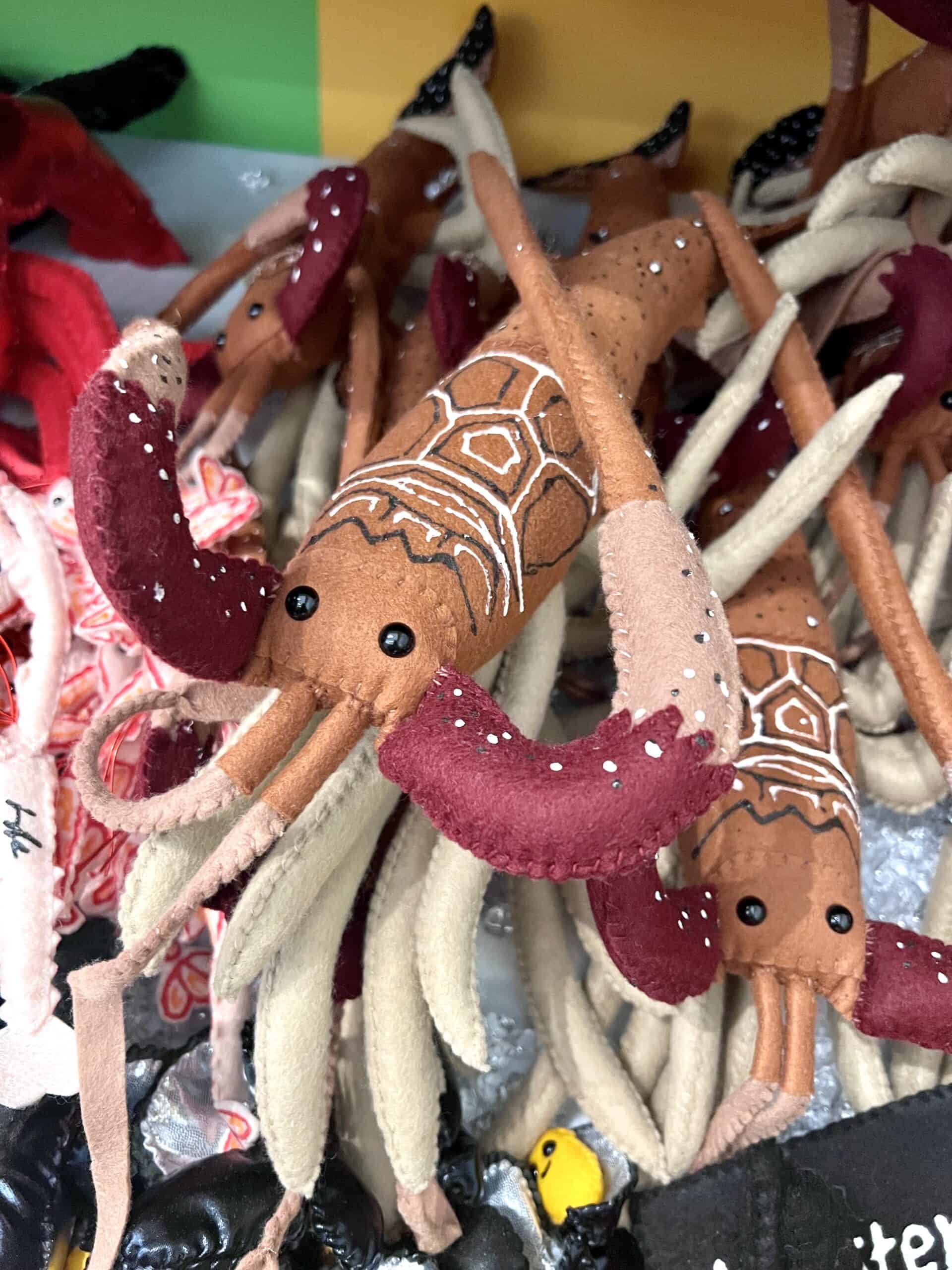 In the front of the store sits a large display of brightly colored fruits and vegetables. Unlike their real counterparts, the items, which include Florida-grown favorites such as key limes, oranges, peppers, and potatoes, display adorable smiling faces.
Lucy Sparrow's Attention to Detail
Upon entering, there are shelves of baked goods, including donuts, muffins, and bagels. A "to-go" area allows visitors to grab boxes of sushi, or create their own boxes filled with items such as fried chicken, empanadas, yucca fries, and pizza. In addition to the seafood counter, there is also a meat counter and deli display.
There is a "refrigerated" area that is stocked with items like sodas, frozen dinners, and milk. An array of grocery store items pack the shelves with everything from lunchbox snacks, to condiments, to cereal and even toiletries and cleaning supplies.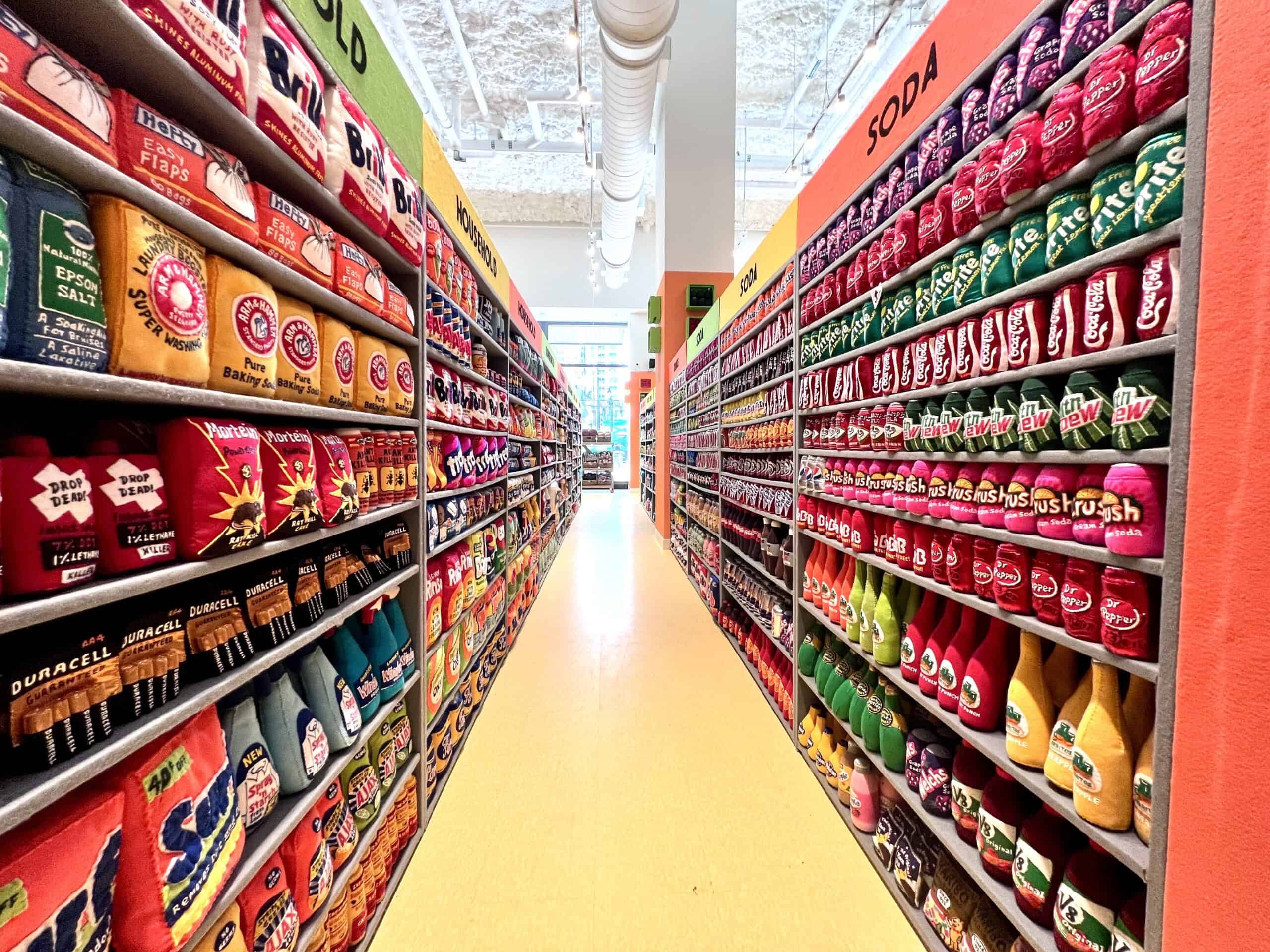 The attention to detail in Lucy's pieces is astounding, as she's managed to recreate the brand logos on hundreds of products. The items took two years to create and every minute of it has definitely paid off. While perusing the aisles, the items are so life-like that it's easy to forget they're made out of felt (don't be fooled by the ATM machine because yes, that's made out of felt too!).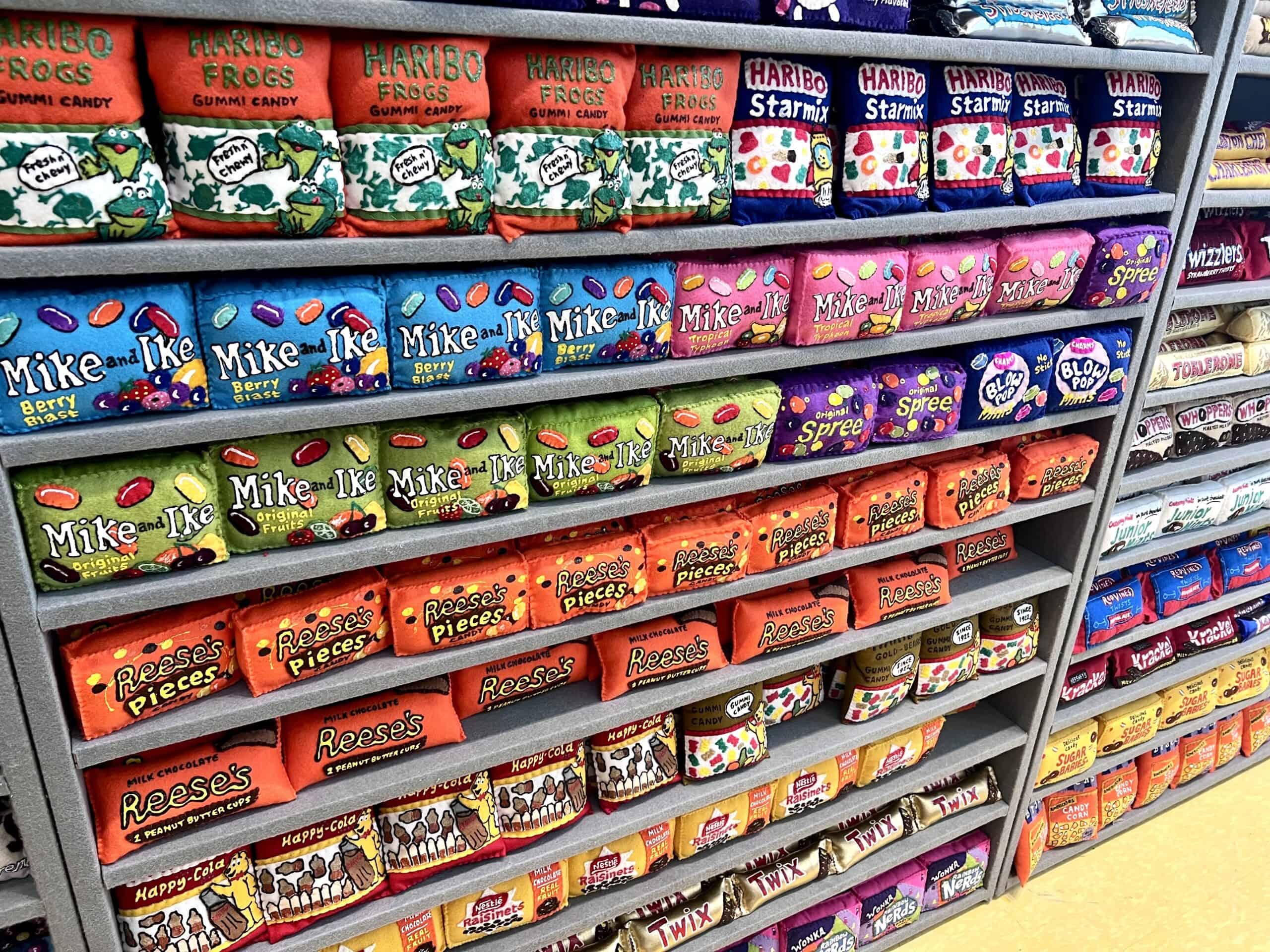 Tampa Fresh Foods is presented by the Vinik Family Foundation and the non-profit organization, Art Production Fund. The experience opens on January 20th, with a felt ribbon cutting at 11:00.
Where: 1050 Water Street, Tampa, FL 33602 (the Asher Residence building – look for the signs promoting Wagamama)
When: January 20-February, 20, 2022. Open daily from 11:00 am-8:00 pm
Cost: Free to view. Items are available for purchase.
Parking: East Cumberland Parking Garage
---
More exhibits we think you'll LOVE: