Teachers Work on the "Hope" Team Every Day
Thomas Jefferson felt that the purpose of education was to prepare children for citizenship in our democracy. Educational philosopher Francis Parker, one of the founders of the progressive education movement, believed that "The work of the school is determined by the needs of society."
In many ways, I believe, those two points are coalescing in this time and place.
What DOES society need today? My answer:
Kindness
As a counterweight to the meanness of our 21st century American culture
As a salve for the callousness and vindictiveness of much of our public discourse, even from some we have placed in positions of trust in our government
As a respite from the challenges and vicissitudes of life
Simply because it's right and good
Information Literacy
The ability to discriminate between good sources and suspect ones
The ability to think critically about the information we encounter and then act on it
As a skill that is necessary and fundamental for citizenship
Problem-Solving Mind-Sets
The world needs people:
Who can analyze situations
Who can form the right questions
Who can communicate and recombine pre-existing elements in ways that answer our needs (That ability to re-combine is a useful definition of creativity.)
At school, so much of what we do involves problem-solving and often group problem-solving.  Comfort with the processes of solving problems will help our children navigate through their public, business and personal lives for the rest of their lives.
Optimism
The world was not built by Eeyores—by people who don't see the point of doing much of anything
Greatness is tied to optimism.
It's a force-multiplier.
It helps us to dream and to achieve.
The 6 C's
These answers to society's needs (Kindness, Information Literacy, Problem-Solving Mind-Sets and Optimism) clearly resonate to "6 Cs" we use as the basis of our curricular choices at the school I'm privileged to lead:
Critical thinking
Collaboration
Communication
Creativity
Citizenship
Character
When educators focus on building all of these skill-sets in our children, we are answering the needs of society.  In doing so, we truly touch the future in the most positive ways.
In my opening messages to my faculty over the past few years I have visited and re-visited the great historic battle between fear and hope.  When the forces of fear are ascendant, we get racism, sexism, homophobia, xenophobia, disinformation, fascism, authoritarianism and "replacement" theory.  When the forces of hope prevail, we get social progress, innovation, connection, the flowering of the human spirit, and a deeper, more satisfying strength.
Educators work on the Hope Team each and every day.  We are a force for good.  We matter here and now, for our students, for their families, for the future.  We matter everywhere, for our work has unlimited power to repair the world.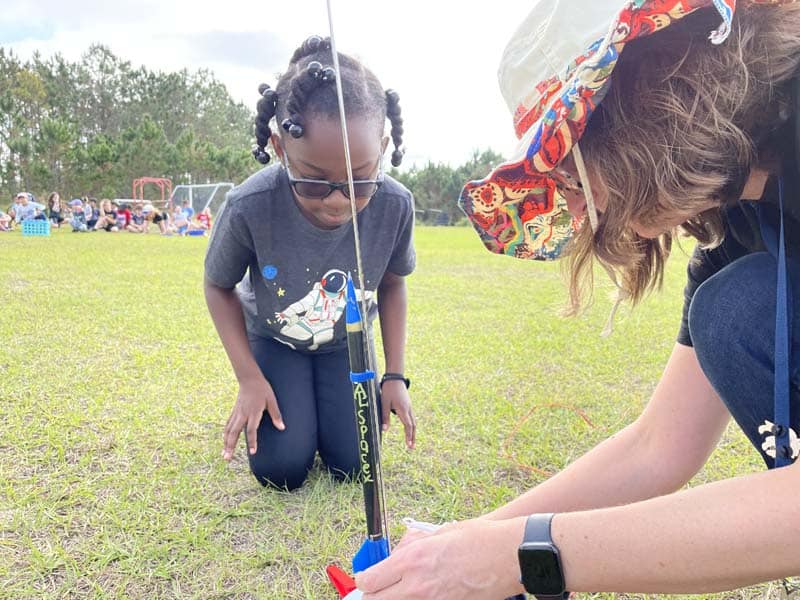 ---
*Presented by Academy At The Lakes | Originally published in November 2022 of Tampa Bay Parenting Magazine.