The Highest Level of Care: TGH's Nationally Acclaimed Maternal-Fetal Medicine Program
Autumn Schultz's world was forever brightened by Tampa General Hospital's Maternal Fetal Medicine (MFM) program.
She had suffered the tragic loss of her third baby at 24 weeks due to a highly rare immunologic condition. But enter Tampa General's nationally acclaimed MFM program and Fetal Care Center — dedicated to delivering the highest possible level of care, in pursuit of the best possible outcomes, for high-risk pregnancies. The stage was set for a dramatic change in the storyline: from heartache to hope, and grief to gratitude.
Schultz had two children at that time, son Draken, then 10, and daughter Brielle, 4, born at 31 weeks and nurtured to health in Tampa General's Neonatal Intensive Care Unit (NICU). Three months after her third baby's passing, Autumn became pregnant again, facing a frightening 80 percent prospect of a recurrence of chronic histiocytic intervillositis.
But Dr. Sarah Običan, director of MFM and co-director of the Fetal Care Center, immersed herself in her patient's case, closely monitoring her each step of the way, studying every aspect of the condition that afflicts just one percent of pregnancies, and ultimately guiding Schultz to the delivery of a thriving baby girl, Payton.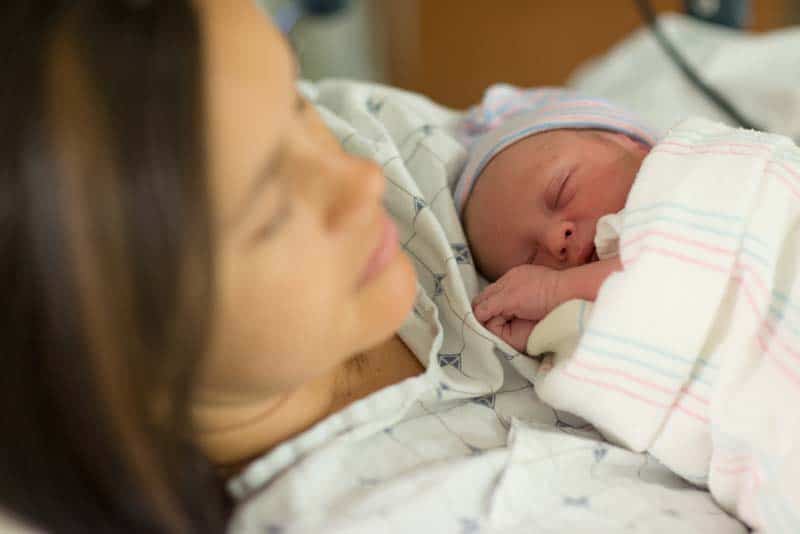 "Dr. Običan is absolutely amazing — the entire MFM team is hands-down the best," Schultz says. "They're willing to learn. And they're willing to be people as well as doctors."
As a physician herself (Dr. Autumn Schultz is a psychiatrist at the James A. Haley Veterans' Hospital), Schultz knows a good doctor and support team when she sees one: "I'm so fortunate I found Dr. Običan because she is such a wonderful human being and doctor."
Schultz also credits the Fetal Care Center's nurse coordinator, Julie Johnson — both with Brielle when she was a premature newborn in the NICU, and again while Payton was in utero — who provided extra scans and monitoring: "Julie is incredible," she said.
The MFM program and Fetal Care Center use a multidisciplinary approach, bringing together expert fetal and pediatric surgeons, MFM specialists, and specialized coordinators from Tampa General and USF Health, using the latest procedures and interventions — a reason Tampa General was honored as one of Newsweek's Best Maternity Hospitals in 2022, and named highest ranked in Florida for Obstetrics & Gynecology by U.S. News & World Report for 2022-2023.
"We specialize in multidisciplinary care and provide something many people in the community don't have—access to numerous adult and pediatric subspecialties," Dr. Običan says.
Dr. Anjali Kaimal is a maternal-fetal medicine specialist at Tampa General and the Vice Chair of Clinical Operations for the University of South Florida (USF) Department of Obstetrics and Gynecology. "Whatever expertise is needed, we care for the whole person, during the pregnancy and beyond," she says.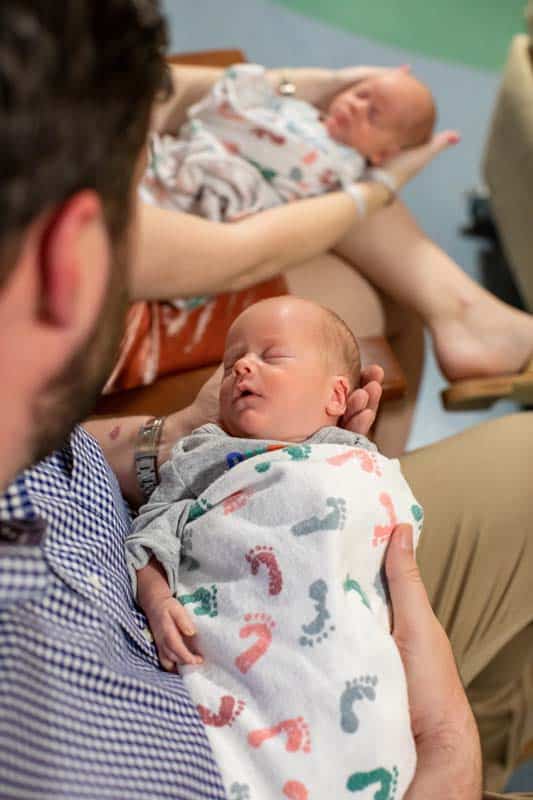 Examples Abound.
Emily O'Connor tragically lost two of her triplets during the first trimester in 2016. But Tampa General obstetrician Dr. Stephanie Ros has since seen Emily through the birth of a daughter and fraternal twins. "I can't say enough about Dr. Ros," Emily said. "She and their team have always been there for us."
Candace Martinson has had three babies in four years delivered by Dr. Ros. During her first pregnancy, she tested positive for Zika, and a friend pointed her to Tampa General. "Dr. Ros assured me everything would be okay, and it was," Candace said. "She was like an angel to us. It's like she's become part of our family."
A family forever enriched by Tampa General.
---
*Presented by Tampa General Hospital | Originally published in March 2023 of Tampa Bay Parenting Magazine.