The Best Turkey Trots in Tampa Bay this Thanksgiving
Check out our Favorite Family-Friendly Turkey Trots in the Tampa Bay Area!
Looking for some Turkey Trots in Tampa to help battle the Thanksgiving food and sweet indulgences?
We've got a list of great family-friendly fun runs in Tampa this Thanksgiving that will help you (and your little ones) burn energy, enjoy the nice fall weather, and spend some quality time together out of the house!
So before you sit down to your awesome Thanksgiving feast, why not pre-burn some of those calories with your fam – these fun-runs won't disappoint!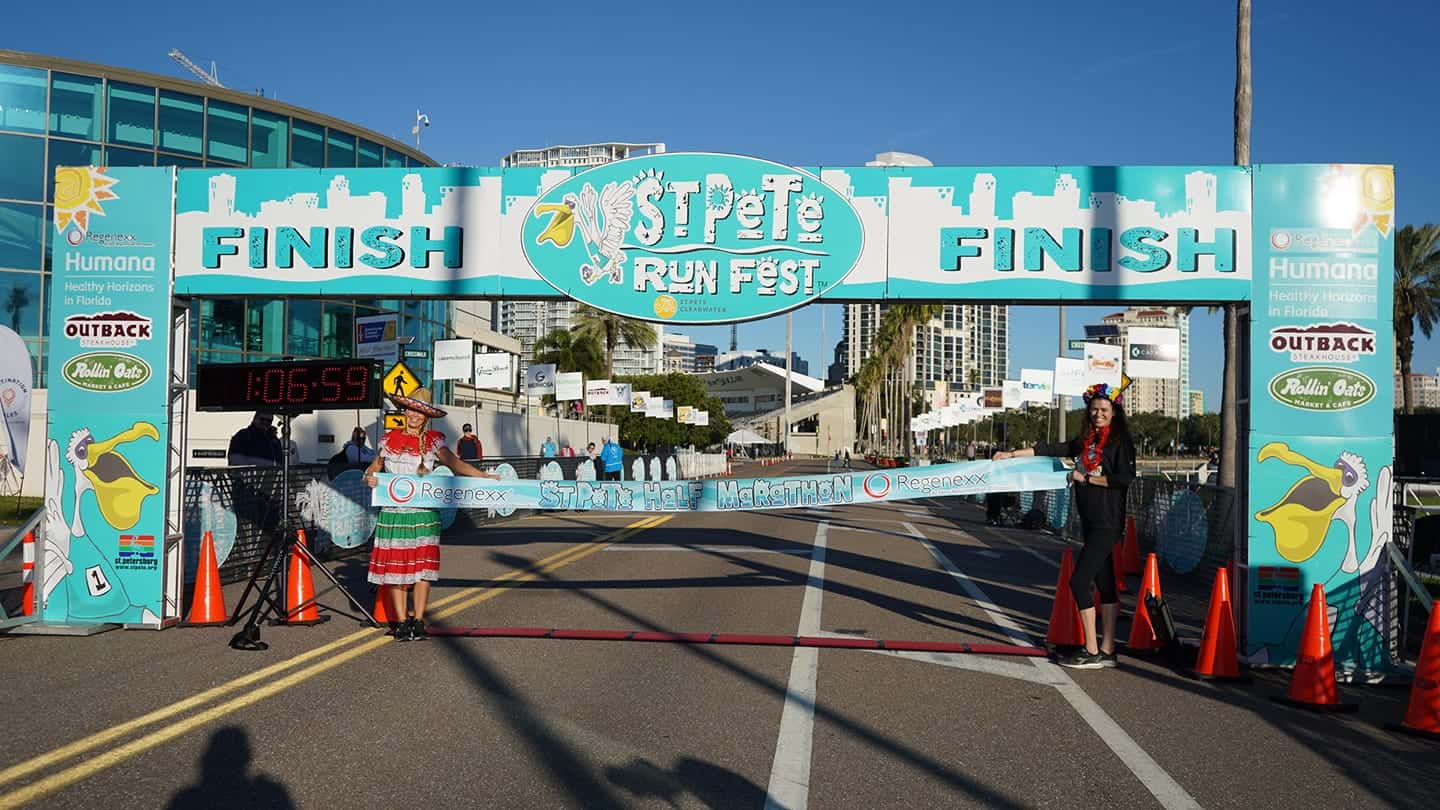 Friday, November 11 – Sunday, November 13
St. Petersburg, Florida
$10 to $228
St. Pete Run Fest is three days of festival fun, including running events, The Rollin' Oats Wellness Market and Cafe, local food, music and craft beer from 3 Daughters Brewing. With distances for kids, beginners and seasoned runners, there's plenty to entertain the entire family in the Sunshine City, St. Petersburg, Florida.
Saturday, November 12, 8:00 am
Temple Terrace, Florida
$25 to 45
The chip timed 5K & 10K races take participants through our residential golf course community renowned for its' oak tree canopies. The mostly flat, fast course(s) are favorites of local runners. The race starts/finishes at Riverhills Park near the boat ramp at 329 S. Riverhills Drive, Temple Terrace, FL.
Registrants receive a race day t-shirt (shirts guaranteed if registered by 10-25-2022, a race swag bag, light nourishment at the finish line, and a finishers medal!
Turkey Trot Races on Thanksgiving Day | Thursday, November 24, 2022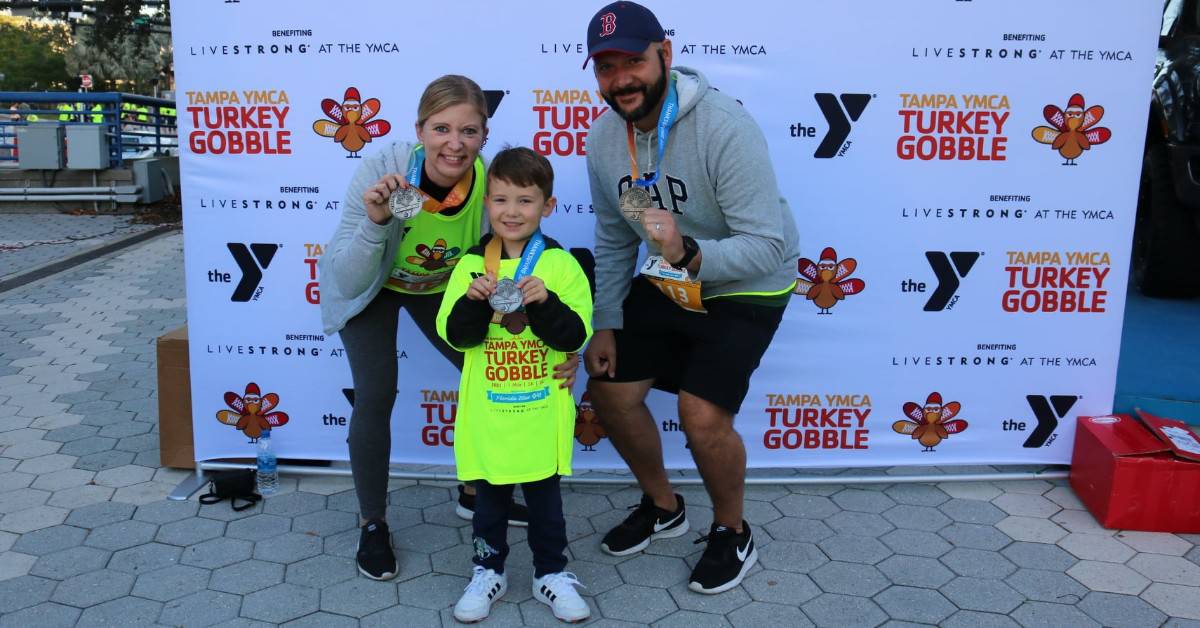 Thursday, November 24, 7:00 am
Downtown Tampa
$20 – $30
An out-and-back Thanksgiving Race Tradition for the whole family! Your choice of 1 mile fun run, 5K or 8K run or walk. Strollers and dogs welcome, please register appropriately.
Thursday November 24, 7:30am
New Port Richey, Florida
$35 to $40
First Christian Academy is hosting the 10th annual Gobbler 5k Run on Thursday, November 24.  Join us on Thanksgiving morning for a 1 mile fun run and 5k event! Run, walk, or stroll with your family through beautiful Starkey Park in New Port Richey, Florida. While you're getting a great workout, you can also feel good about helping local students. All event proceeds from the Gobbler Run go to support First Christian Academy.
Thursday November 24, 7:45am
St. Petersburg
$35
The 2022 COFFEE POT TURKEY TROT 5K is a family–friendly, timed 5K looping around St. Petersburg's Coffee Pot Bayou on Thanksgiving morning. Returning for its sixth year the event is a beloved tradition for families, friends, and fitness enthusiasts. The event is hosted by the North Shore Elementary PTA to benefit North Shore Elementary, a Title One School.
Thursday November 24, 7:00am
Holiday Park, Lakeland
$15 to 30
Join in Lakeland's own Thanksgiving Day Race! Come out to beautiful Holloway Park for the RUN for the Pies. Custom shirts (size guaranteed if pre-registered before Nov 1, 2022), bibs and a voucher for a FREE PIE from Frescos Southern Kitchen and Bar for all who register in the 5K and 3K!
Thursday November 24, 7:30am
Wiregrass Mall, New Tampa / Wesley Chapel
$20 to $40
The Wiregrass Turkey Trot has raised over $260,000 for local charities, and it's a great family event in the New Tampa and Wesley Chapel areas. We aim to bring the community another great event this year! All proceeds from the Wiregrass Wobble Turkey Trot events go to local charities.
Thursday, November 24, 7:30 am
Clearwater, Florida
$25 to $35
It's that time of the year when turkey lovers, runners and friends gather for an appetite-inducing morning of good-natured competition. Proceeds from the Tampa Bay Turkey Trot help support many local charities including the West Florida Y Runners Club Scholarship Programs. All collected foods will be given to the Food Pantry Program at Religious Community Services, Inc.
Thursday November 24, 8:00 am
Apollo Beach, Florida
$20 to $30
Chip timed, flat course! 5K race participants will receive a tech race shirt and a finisher medal. Awards to Overall Male and Female, Male and Female Masters, Male and Female Grand Masters and Top 3 Male and Female finishers in all age categories! Kids Fun Run as well!
Thursday November 24, 8:00 am
Lithia, Florida
$25 to $35
10K, 5K (timed and untimed), 1M Fun Run and 250 yd. Mini-Run. Registration begins at 6:30 a.m.  5k timed, untimed and 10k will begin at 8 am.  Fun Runs begin at 9:15 am.  Family fun crafts and pictures with the turkey are ongoing throughout the event.  Come run with a turkey today!  Family fun traditions begin with the FishHawk Turkey Trot!
Thursday November 24, 8:00 am
Sarasota, Florida
$25 to $40
Kick off your Thanksgiving at Nathan Benderson Park for the 5th Annual Florida Turkey Trot! Runners finish across the floating final mile and will be awarded a tasty treat to commence their Thanksgiving feast.
Thursday, November 24, 7:00 am
Lutz, FL
$27.50  to $37.50
Run. Walk. Wobble!  The Original Wiregrass Wobble Turkey Trot 5K™ is back for another race at Tampa Premium Outlets! The Wiregrass Wobble Turkey Trot 5k™ at Tampa Premium Outlets is presented by BayCare Hospital Wesley Chapel and will again support our original beneficiary, the New Tampa Family YMCA, Open Doors Financial Assistance Program.
And if you'd rather not run on Thanksgiving day, but still want to burn some Thanksgiving calories…
Saturday, November 26 race
Saturday, November 26, 9:00 am
Indian Shores, Florida
$40 to $79
Sleep in on Thanksgiving and don't worry about what you eat because we've got the Saturday, November 26, 2022, Thanksgiving Holiday Calorie Burner 5K with Cadillac Medals for all at the beautifully remodeled Caddy's tiki bar and restaurant.
Your registration includes a promotional T-shirt free, a timed 3.1 mile out and back distance run or walk on the hard packed sand along the coastline. When you return to Caddy's you'll get at least one beer, and of course your Cadillac finisher's medal.