The Disney connection to Tampa Bay is more magical than you think!
It's almost impossible to picture Central Florida without thinking of my former boss, Mickey Mouse. I've been a cast member—Disney lingo for "employee"—at two of Disney's four Orlando-area theme parks. (Yes, it was magical!)
But I never had the honor of working at the Magic Kingdom, which opened 50 years ago this month as the centerpiece of Walt Disney's biggest dream, Walt Disney World, which today welcomes nearly 60 million people a year. And while Disney World is clearly linked to the Orlando area, also has some surprising connections to our hometown of Tampa Bay!
Launching Spaceship Earth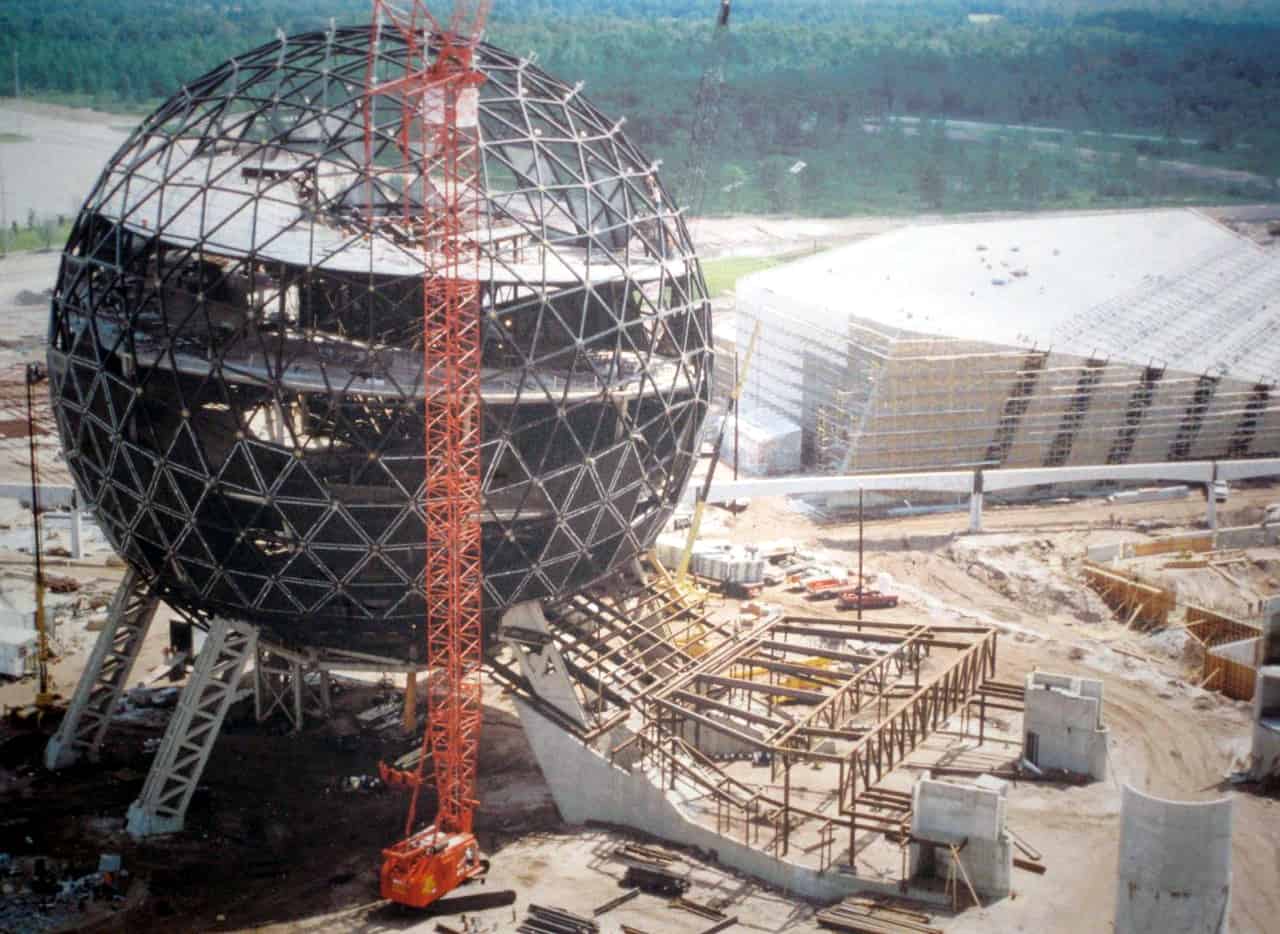 When you look up at Spaceship Earth, the huge sphere at the center of Epcot, you're gazing at a "golf ball" built in Tampa Bay.
Underneath the 11,000 shiny silver triangle-shaped panels that make up the sphere's outer surface, there's an enormous metal skeleton that was crafted, cut, and connected by the Tampa Steel Erecting Company.
The hulking steel parts were driven down I-4 from the company's huge shop near Riverview and assembled piece by piece to create the park's unmistakable icon.
Disney World's Airport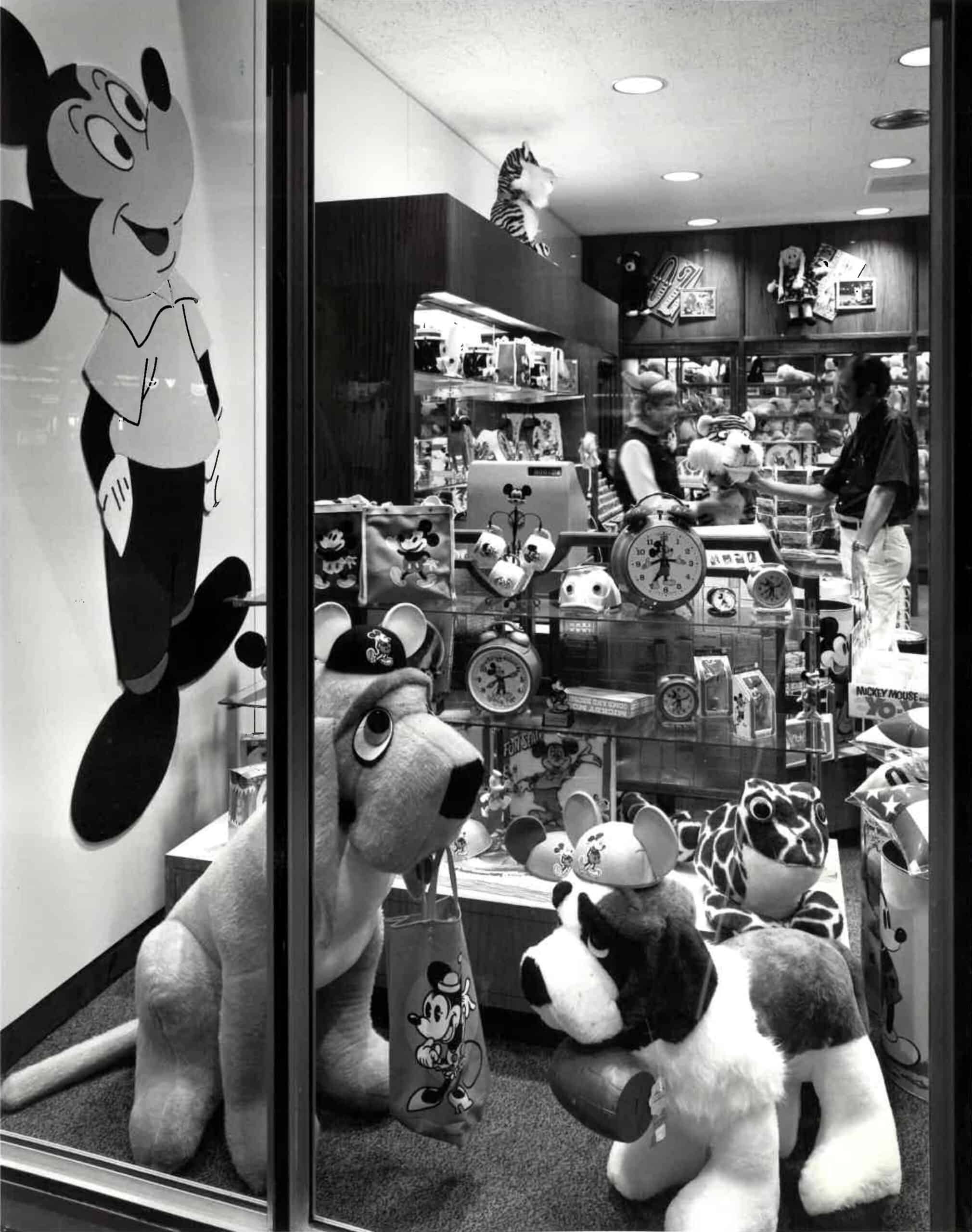 To explore Walt Disney World the year it opened in 1971, your best bet would have been to avoid the dinky airport in what was, at the time, the smallish city of Orlando. Instead, you'd book a ticket to America's newest, most modern destination—Tampa International Airport.
TPA also turns 50 this year, and it opened as America's aviation gateway to Disney World. Gift shops were jammed with Mickey memorabilia, and a very 1970s promotional film from TPA's archives shows two kids, fresh off one of the airport's revolutionary driverless shuttles, sprinting up to a picture shouting, "Looky there, it's Mickey Mouse's castle!"
Electrifying Landmark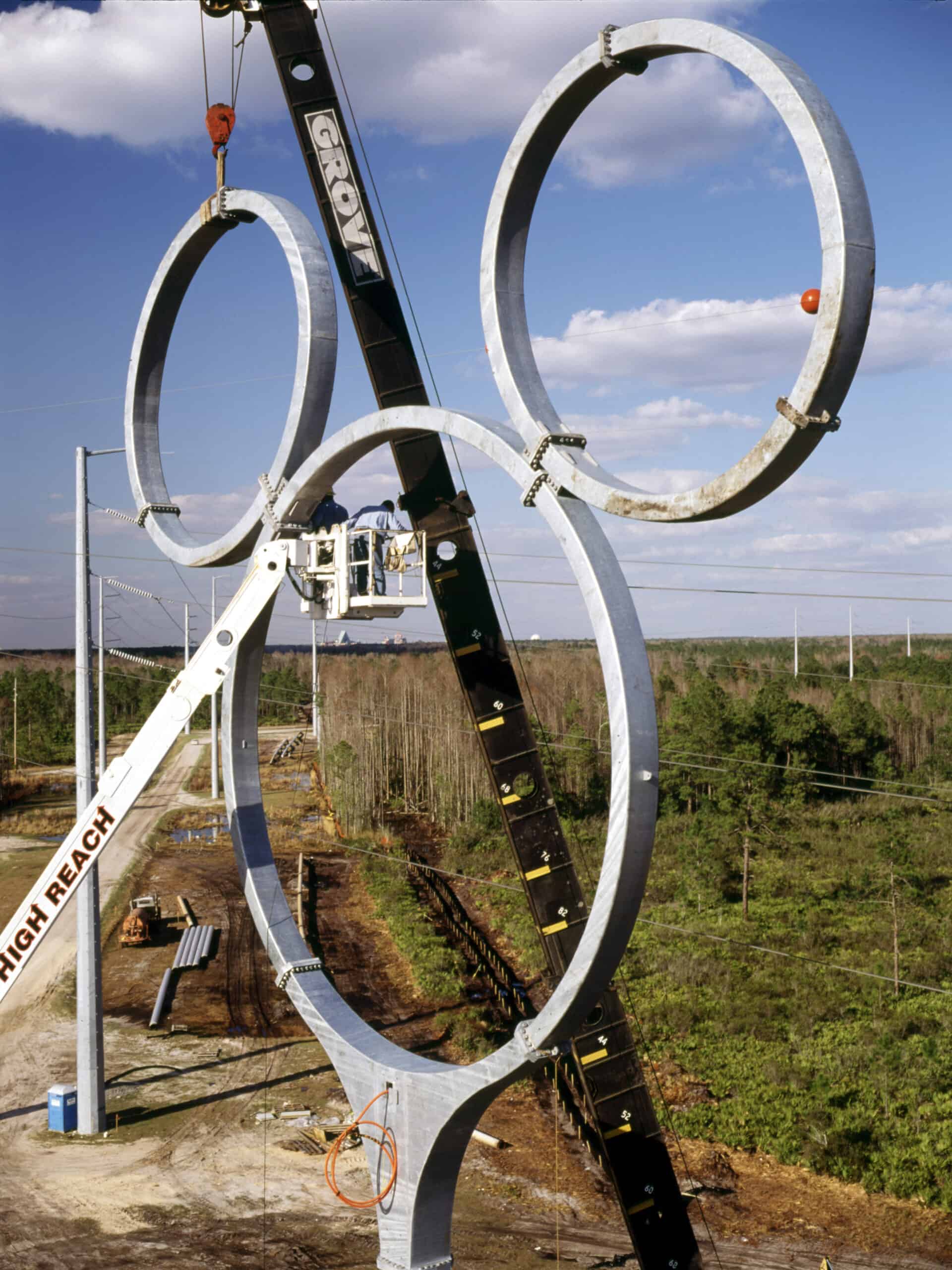 Along I-4, your kids spot it … a 10-story power pole shaped like the world's most famous mouse. There's nothing else like it in the world, and it was designed by our very own Tampa Electric.
In the 1990s, Disney approached TECO with the idea. TECO engineers had to bend hollow steel tubes (think massive metal drinking straws) into circles—so they called on the folks who bent the metal Olympic rings for the 1996 Atlanta Olympics.
TECO built a head and ears big enough to cover half a basketball court, creating that magical moment when Tampa Bay families know they're now in Mickey's neighborhood.
Roars and Roller Coasters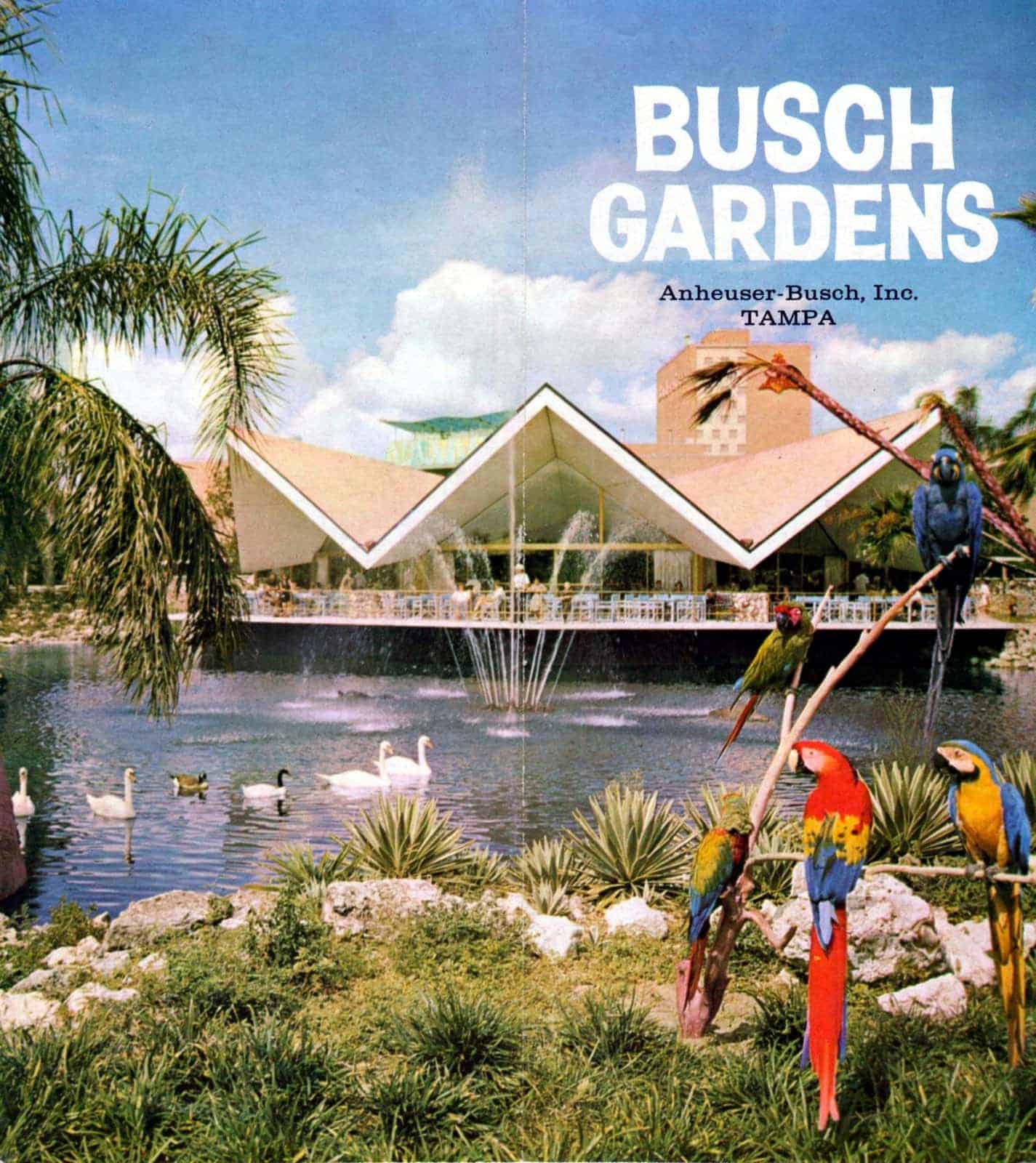 Here's a twist. You may want to thank Disney for creating… Busch Gardens! At least the thrill-filled Busch Gardens we know today. When Disney announced its 43-square-mile megaresort, sleepy nature-focused attractions like Weeki Wachee, Sunken Gardens and Busch Gardens filled Florida.
"These roadside spots had a choice: stay quaint or get big and bold," explained Rodney Kite-Powell of the Tampa Bay History Center. "Busch Gardens had free beer, animals, and—yes—gardens. But with Mickey moving in nearby, they decided to add thrill rides and roller coasters to snag some of Disney's audience."
Related: New Thrill Coaster Iron Gwazi to open at Busch Gardens in March 2022!
It worked! In fact, that animals-plus-rides formula was so successful, Disney echoed the idea with Disney's Animal Kingdom in 1998.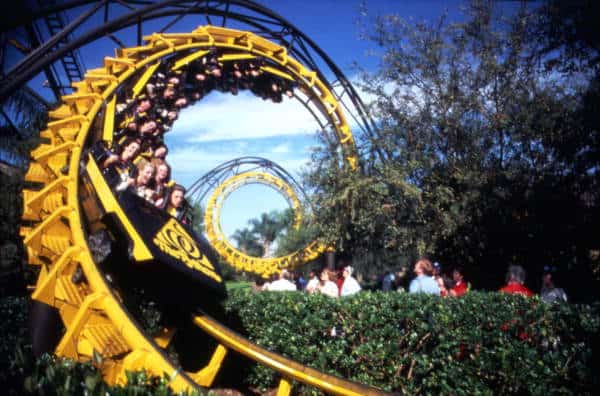 20,000 Leagues Under the Sea: Submarine Voyage
20,000 Leagues Under the Sea was one of the original attractions when Magic Kingdom first opened in 1971. While the ride was closed in 1994, it is interesting to point out that the submarine vehicles that took riders on the undersea adventure were made in a shipyard in Tampa Bay!
We spoke with a Disney historian who told us stories of how the subs were paraded through Tampa on their way to Magic Kingdom. It must have been quite the sight to see!
Joffrey's Coffee
Joffrey's Coffee roasted its first beans and brewed its first cup in Tampa in 1984 and while the beloved brand perks up coffee lovers around the world, it's still based in Tampa today. Speaking of the world, you'll find Joffrey's Coffee at locations throughout the 'Happiest Place On Earth" at Walt Disney World Resort.
In honor of Magic Kingdom's 50th anniversary, Joffrey's Coffee has brewed a specialty blend made from 100% Arabica beans–take a sip, and look out for the notes of blueberry, black berry and hints of lemon in your sip. There are other specialty brews created just for Walt Disney World. You can read more about this magical collaboration here.
---
*This article was originally published the October 2021 issue of Tampa Bay Parenting Magazine.