Watermelon Swim: Something Fun Has Sprouted!
Watermelon Swim is growing! We are keeping the current experience, reputation, and values but adding a fresh and exciting brand twist.
Our various locations have always been under different ownership. The different owners have different visions. To move forward with our vision we have rebranded to Watermelon Swim.
With this new brand, Micha Seal wanted something unique and fun with a fresh and exciting twist while maintaining the core values of the original brand. Watermelons are mostly water, float, and grow year-round just like our Watermelon Swim locations.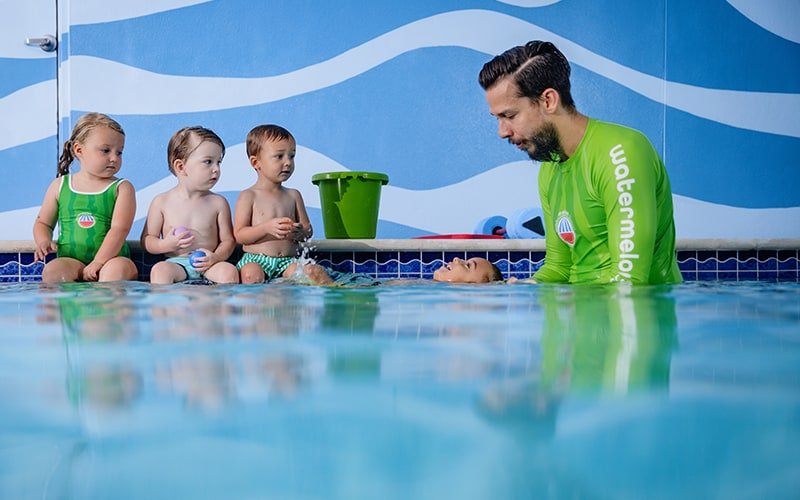 As always, our first and most important mission is water safety. We teach swimming, safety, and survival in all of our classes, and water safety education is an integral part of our program. Watermelon Swim is committed to growing a community of safer swimmers while reducing the risks and increasing confidence in and around water.
Our dedicated, hard-working, highly trained, and child-approved team will continue to be a part of Watermelon Swim. Your child's class day, time, teacher, and level will not be changing. You will get to enjoy a fresh new look to our year-round, indoor locations; updated technology to better track your child's progress and manage your swim school account; updated policies and procedures to further our extraordinary customer service; a bright and colorful logo; and new branded retail to get your family in the Watermelon Swim groove.
---