Winter Beach debuts at The St. Pete Pier!
Ice skating on the beach? Although that sounds like a crazy concept, you can do just that at Winter Beach in St. Pete! Located at the St. Pete Pier, the new attraction boasts a skating rink with a 360-degree water view.
Whether you've been skating for years or are just learning how, the Winter Beach skating rink is perfect for all ages (their motto is "if you can walk, you can skate!"). However, children under the age of 12 must be accompanied by an adult. There are even special events and theme days such as 90s night, Glow Skate, Princess Skate, and a Midnight Skate on New Year's Eve. Booking your tickets in advance is recommended since walk-ups are not always guaranteed. General admission is $17 per person and includes 75 minutes of ice time and skate rental.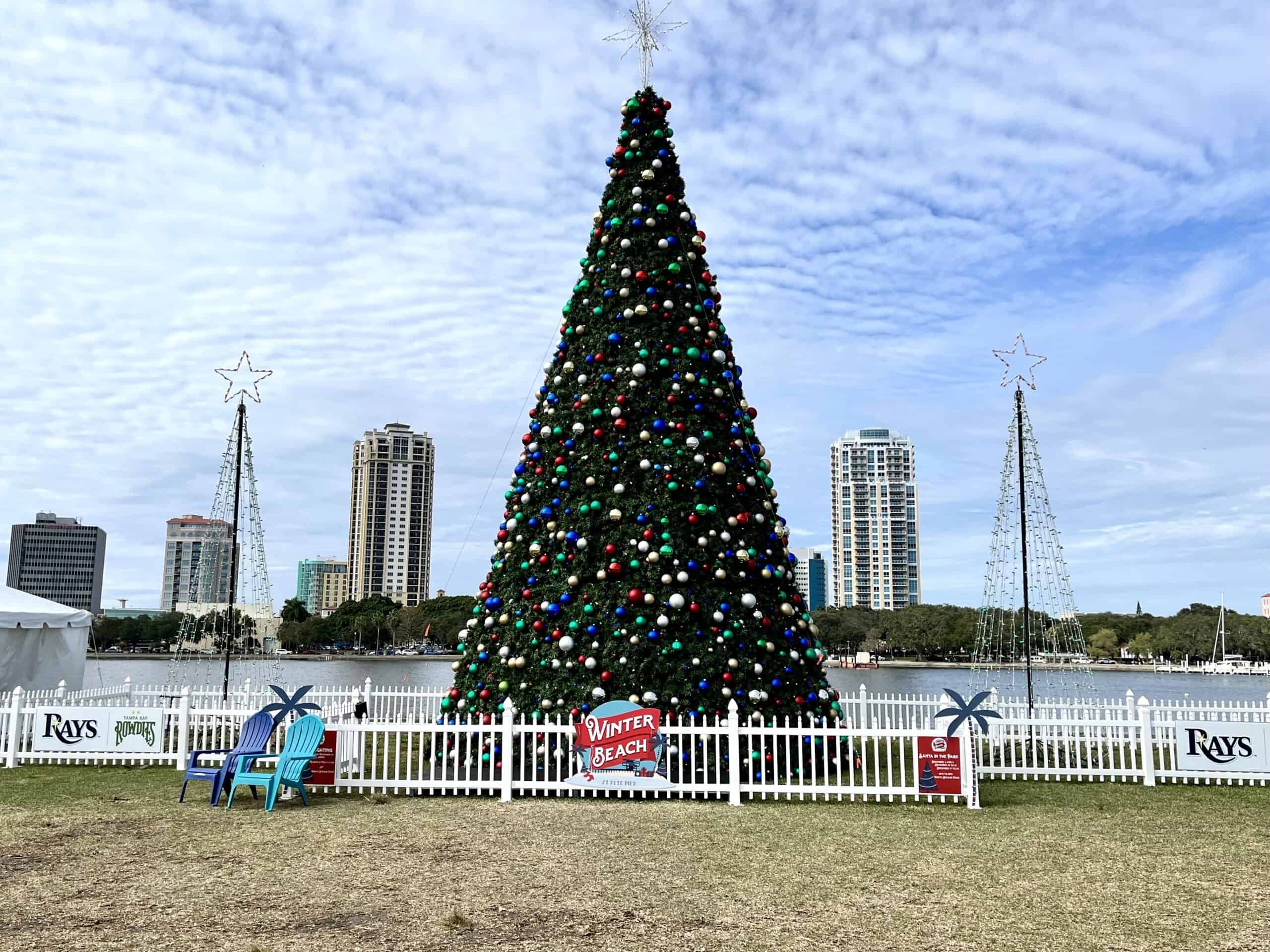 In addition to ice skating, be sure to check out the Holiday Market that boasts an array of local artists and vendors, and snap a pic in front of the giant waterfront Christmas tree! While you're there, it's also a great time to check out all the Pier has to offer. Learn about Tampa Bay's unique ecosystem at the Tampa Bay Watch Discovery Center. Enjoy some of the amazing restaurants, including a rooftop cafe and waterfront dining. Kids will love exploring the Glazer Family Playground and running through the Great Lawn. The pier also has some incredible art sculptures, such as the "Bending Arc" and The World's First Airline Monument line the walkways.
For more information and to book ice skating reservations, visit Winter Beach and The St. Pete Pier online.