Remembering the Inspiring Life of Winter the Dolphin
Winter the dolphin, beloved resident of Clearwater Marine Aquarium, and star of the hit movies Dolphin Tale and Dolphin Tale 2, passed away on Thursday. She was 16 years old.
Earlier in the week, Winter developed a gastrointestinal infection. Despite round-the-clock care and medical efforts, her condition intensified and she fell into critical condition. On Thursday, during preparation for a procedure, the CMA Animal Care team observed Winter's behavior and vital signs declining. The medical team tried several life-saving efforts, but she died being held by her caregivers at 8:00 p.m.
"While we are heartbroken by Winter's death, we are comforted knowing that our team did everything possible to give her the best chance at survival. We worked with specialists and marine mammal experts from around the country to provide her with the best care available. Our staff worked around the clock during this challenging time," said Veterinarian Dr. Shelly Marquardt, DVM, CVA. "I'm honored to work alongside such dedicated and talented professionals who gave their all for Winter."
Winter was a resident of CMA since being rescued in 2005 when she was found with her tail entangled in a crab trap that resulted in the loss of her tail. She gained attention all over the world after she was fitted with a silicone and plastic prosthetic tail that allowed her to swim normally. She quickly became an inspiration for people of all ages and went on to star in the movies Dolphin Tale, and Dolphin Tale 2.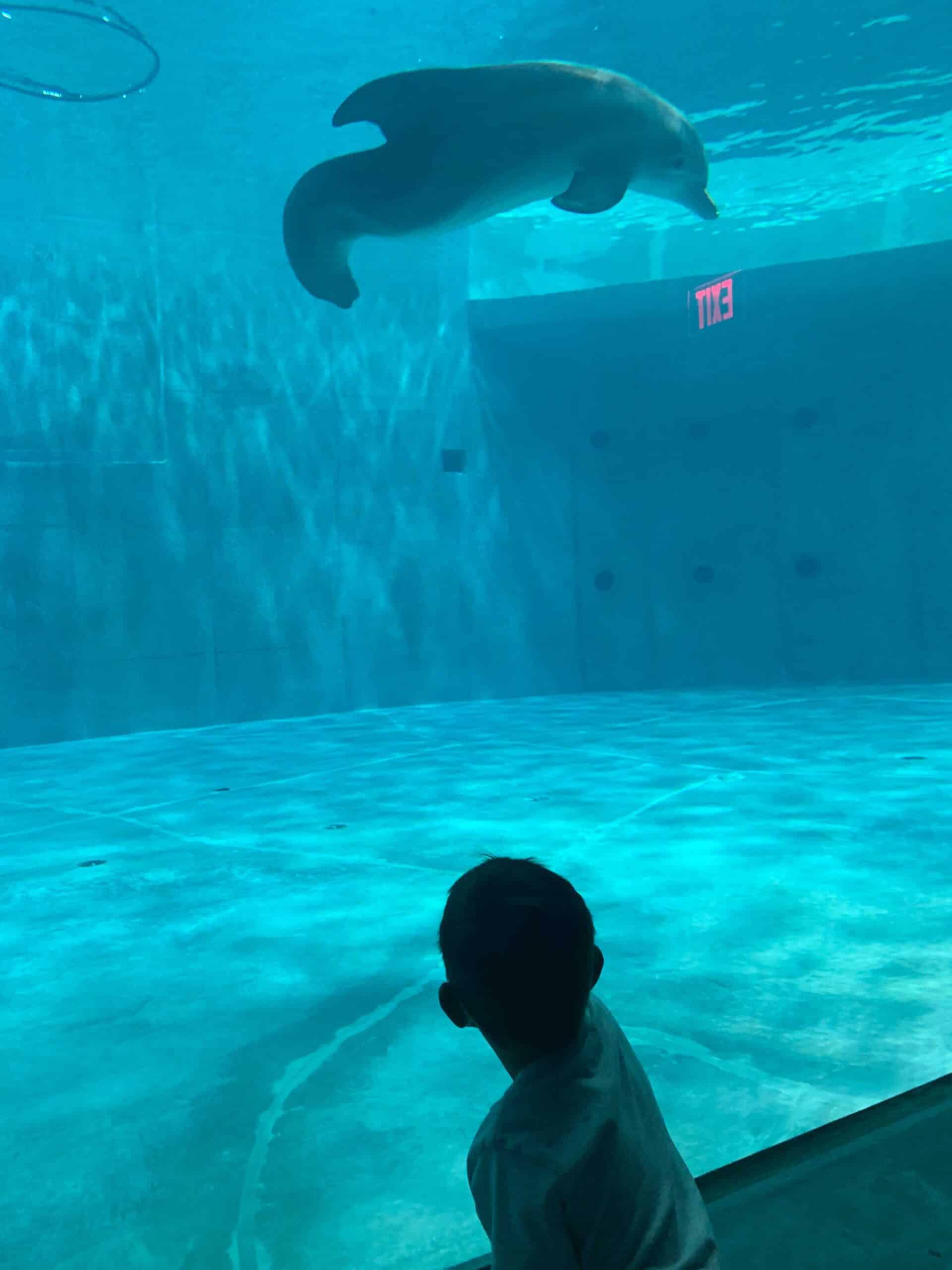 Winter's inspiration was apparent in the outpouring of love and support she received on a daily basis. Walls of the aquarium are covered in notes and drawings from those she made an impact on over the years, including children with disabilities who gained confidence thanks to her. Recently, CMA underwent a major renovation that gave her and fellow rescue bottlenose dolphins Hope, PJ, Nicholas, and Hemingway, and rough-toothed dolphins, Rex and Rudolph, and an incredible new dolphin habitat. This expansion allows CMA to continue rescuing dolphins just like Winter.
In lieu of flowers, CMA is asking for donations in Winter's name to Clearwater Marine Aquarium so that they can continue to provide animal care, rescue and rehab efforts. People may also post their memories and support by visiting RememberingWinter.com.
Rest in peace, sweet Winter. We love you and we will miss you.
Memorial Update from CMA:
All are welcome to join for a Celebration of Life at Clearwater Marine Aquarium beginning on Saturday, November 20 with extended dates through Wednesday, November 24 as we come together as a community to celebrate Winter's life and the impact she made on each and every one of us. Guests are invited to bring their memories of Winter and to enjoy the beautiful home she helped Clearwater Marine Aquarium build for her and all non-releasable animals.
In remembrance of Winter's 16 years of life, admission to CMA will be reduced to $16.00 on Saturday, November 20 and Sunday, November 21. A portion of all funds go towards the care of our rescued and resident animals as well as our mission to rescue, rehabilitate, and release marine life. There will be flower arrangements and visual tributes to Winter as well as increased guest interaction and a special presentation schedule – all focused on Winter's life and legacy. Original footage of Winter's rescue, her life and those she touched through her inspiring story will also be shown in the Dolphin Tale theatre throughout each day.