Shorecrest Preparatory School: A World-Class Education Right Here in Tampa Bay
When Shorecrest Preparatory School opened in August for the 2022-2023 school year, enrollment totaled 1,056 students—the largest in the School's 100-year history. A PK3-12 coed, independent school, Shorecrest is known for its student-centered liberal arts curriculum; its forward-thinking science, math, and technology tracks; and its commitment to educating students to be thoughtful global citizens. Shorecrest students excel in a number of fields from athletics to performing arts, computer science to journalism.
Since its founding in 1923, Shorecrest has been on the forefront of research-based best practices for teaching and learning. Schedules, course materials, classroom design and technology continue to evolve based on what current research tells us about what works best for young learners.
Over the last five years, The Experiential School for 3-, 4-, 5-year-olds and the kindergarten through fourth grade Lower School have become the preeminent experiential and project-based programs in the Tampa Bay Area. Through a program inspired by John Dewey and the Reggio Emilia approach to education, the youngest children at Shorecrest develop a love of learning and the habits of mind that allow them to be inquisitive and self-directed learners as they advance through school.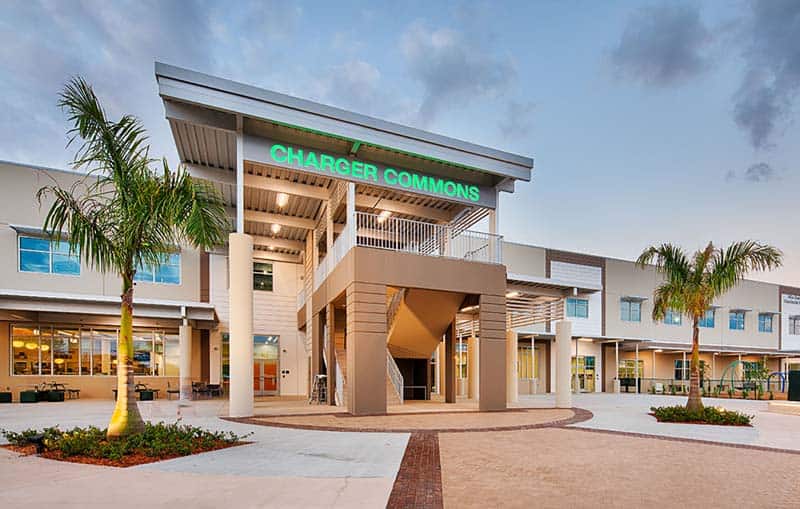 Signature experiences abound throughout the PK3-12 experience. From "Drop Everything and STEAM" in fifth grade to Homecoming Week in Upper School, from theatrical performances to state championship athletic appearances, Shorecrest students have opportunities to explore in both breadth and depth.
For example, in the Upper School's Peck Center for Medical Sciences, students hear from nationally recognized surgeons, medical CEOs, therapists and more, and have regular opportunities to shadow medical professionals in the operating room. In addition, Shorecrest offers the Global Scholars Program and the STEAM Signature Program, each a specialized track for dedicated areas of study based on student interest.
Shorecrest was first recognized as an Apple Distinguished School in 2016. Since 2020, Shorecrest has been ranked the number one high school in Pinellas county for STEM by Niche.com and in the top 500 schools for STEM nationwide by Newsweek Magazine.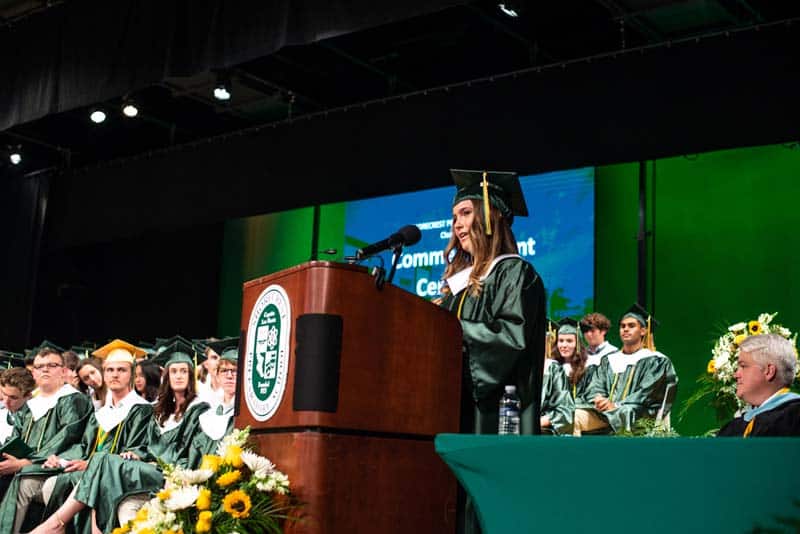 In addition to the academic, athletic and artistic areas of the Shorecrest experience, service learning is a deliberate part of a Shorecrest education, woven through all levels of the curriculum. The Class of 2022 alone completed more than 10,000 service hours over their four years of high school. Shorecrest partners with a host of community organizations to provide a volunteer workforce including Keep Pinellas Beautiful, Clothes to Kids, Hero to a Child, Southeastern Guide Dogs and All Children's Hospital.
Shorecrest is known throughout the Tampa Bay Area for its impressive college acceptance rate and matriculation list. Year after year, alumni come back to extol the virtues of their Shorecrest experience and share their successes with their former teachers, coaches and directors. A Shorecrest education ensures that students are ready to thrive in university life and beyond. Learn more about Shorecrest at www.shorecrest.org.
---
*Presented by Shorecrest Preparatory School | Originally published in February 2023 of Tampa Bay Parenting Magazine.