Zubrick Magic in St. Pete is a Must-See Magic Show in Tampa Bay!
Wouldn't it be nice to wave a magic wand, say "abracadabra," and open your eyes to the perfect family vacation in Florida? That kind of sorcery is near impossible at many tourist attractions – long lines and crowds in the blistering heat can be a recipe for a kid (or even adult) meltdown. If you're looking to mix it up, a new act in the Tampa Bay area might be just what you need.
Chris and Ryan Zubrick, award-winning illusionistswho have wowed crowds in more than 7,000 performances across the globe, have made a permanent stage for their act in downtown St. Petersburg. The pair opened the doors of a new state-of-the-art Zubrick Magic Theatre in 2021. The performances are so popular that they sell out quickly.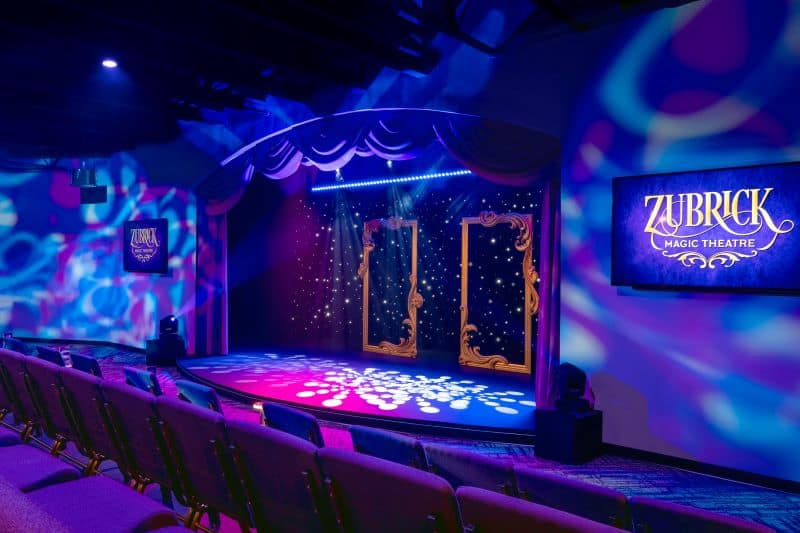 Why is the Zubrick Magic show ideal for the entire family?
Magic is universal. It doesn't matter your age; it's impossible to peel your eyes away from a trick's big reveal. When a pair of performers as experienced as the Zubricks are on stage, even adult audience members are left wondering, "How did they do that?"
The pair has a wide variety of tricks up their sleeves, and they blend the old with the new, mixing magic and technology to create a one-of-a-kind immersive experience.
Yes, you'll still get to see the traditional card tricks and levitation, but you'll also see a modern update to the profession. The pair have dreamt up a 70-minute immersive experience that uses video mapping and projection technology to make even the walls of the theater come to life.
But what really makes these shows unique is the memories families create when they go together. The theater is intimate, seating no more than 90 people, and families have an up-close experience with the action. Plus, it's always fun to see someone from your group get pulled up on stage to participate!
"You don't just sit and watch the show, but rather you become involved in the magic that happens all around you," said Chris Zubrick of what it's like to attend a show.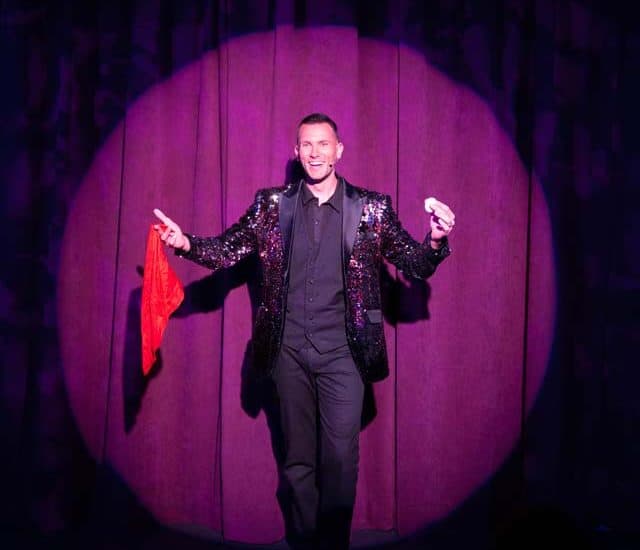 What can I expect at Zubrick Magic Theatre?
A family-friendly magic show might sound like a place where you can expect to find balloon animals and sing-alongs. But make no mistake, Zubricks' performance isn't anything like that.
The production is an elevated, Vegas-style performance with an air of sophistication.
"Families come to the show with their kids thinking it's geared towards youngsters, and they'll walk away saying, 'I had as much fun, if not more fun than my kids had,'" said Zubrick. "So really, the performance is for the young and the young at heart. It's a well-rounded show, and there's something for everyone."
The icing on the cake is that your family doesn't have to sacrifice time in the Florida sunshine to experience the magic. Most performances start at 7 p.m., a time when there's little else open to kids in downtown St. Petersburg.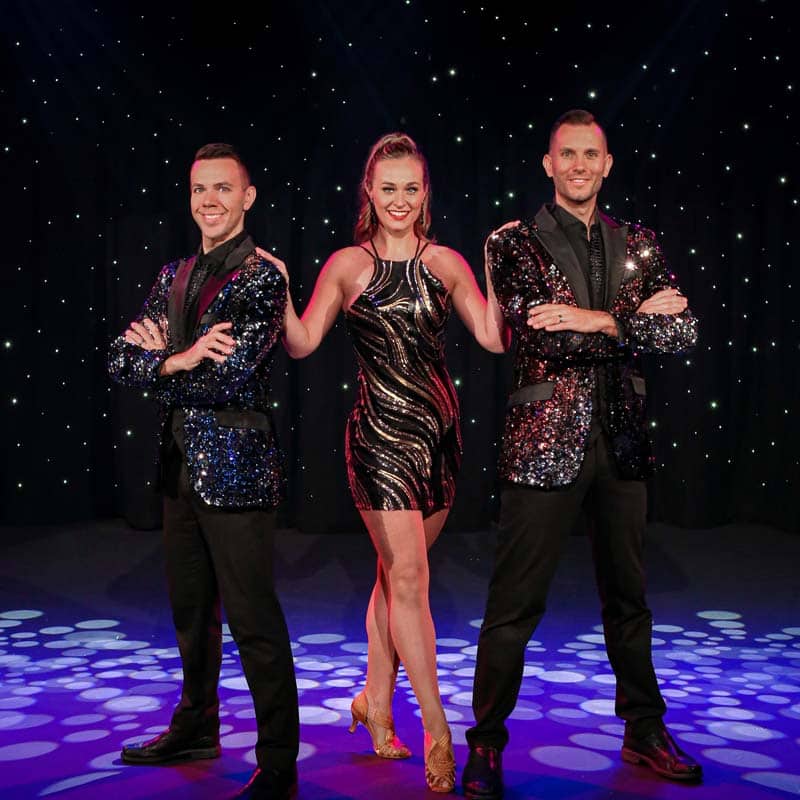 How can I get tickets to the Zubrick Magic Theatre?
The Zubricks perform Thursday through Saturday evenings at 7 p.m. and offer matinee performances on Sunday at 2 p.m. It's best to book tickets early, as shows can fill up fast.
You can make reservations online here. Tickets are $42 per person for ages four and older, and children three and younger get in free, as long as they can sit in the lap of an adult guardian.
A $149 VIP package includes front-row seating for two people, two beverages of choice, one popcorn and one commemorative gift.
Tickets are nonrefundable, and all sales are final. If for some reason, you can't attend a performance, you may be able to have the Box Office exchange your ticket for another performance for a fee. Ticket exchanges must happen at least 24 hours before the show.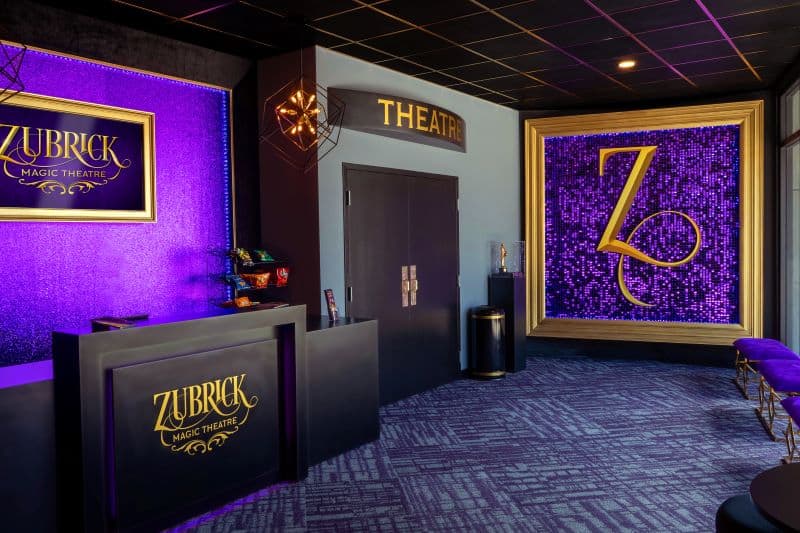 How do I get to the Zubrick Magic Theatre?
The Zubrick Magic Theatre is located in downtown Saint Petersburg at 1211 1st Ave N., Suite 101. There is a private, paved parking lot for show patrons on Arlington Ave., directly behind the theater or metered parking is available on the surrounding streets.
You'll want to arrive at the theater at least 30 minutes before showtime. That will allow you to get through the Box Office, grab a drink or some snacks from the concession stand and get settled in your seat. If you arrive late, you'll risk missing out on the first part of the performance, as the initial series of tricks require that the doors to the theater remain closed.
It's incredible how magic can bring out the kid in all of us. Schedule a visit to the Zubrick Magic Theatre for a night your family will never forget…before tickets disappear!
---
*Presented by Zubrick Magic Theatre