Just in Time For Summer…100 Things to Do in Tampa Bay Before You Die
Author Kristen Hare took her adventurous 11-year-old daughter to climb the ropes course at MOSI.
For the mural tour in St. Pete, she invited her 14-year-old son, who loves art. Her friend's 2-year-old spent the day at the Tampa Firefighters Museum.
"They're my quality control," she says, stressing that each family-friendly activity included in the just-released, third edition of her popular book, "100 Things to Do in Tampa Bay Before You Die," is kid-tested and approved. She shared some of her favorite summer suggestions.
GET LOST IN THE GARDEN AT THE DALI MUSEUM 
It's called the Avant-garden, and mom and dad can get a coffee or a glass of prosecco while the kids run around. There's a maze that they can get lost in, but it's a tiny maze, so they're not going to get too lost.  As you leave, you take off your band that you wore and you write a wish on it, and they tie it to the Ficus tree, known as the wish tree. It's been there for ten years, and visitors around the world leave their wishes.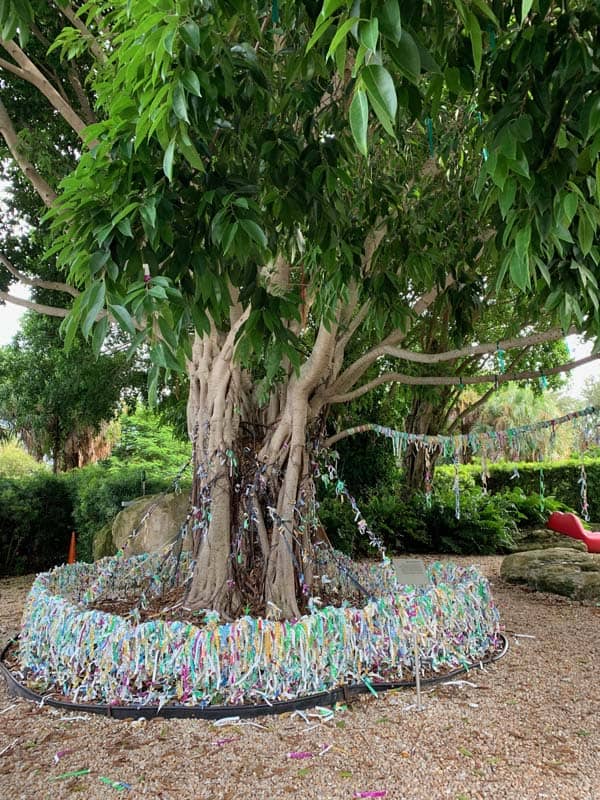 If you have kids that are old enough, it's really fun, and you can do it pretty much in any weather. As long as it's not storming and there's not lightning in the area, you can go do this ropes course (at the Museum of Science and Industry in Tampa) and navigate bridges and ladders 36 feet off the ground. It's covered, so you're not going to get sunburned.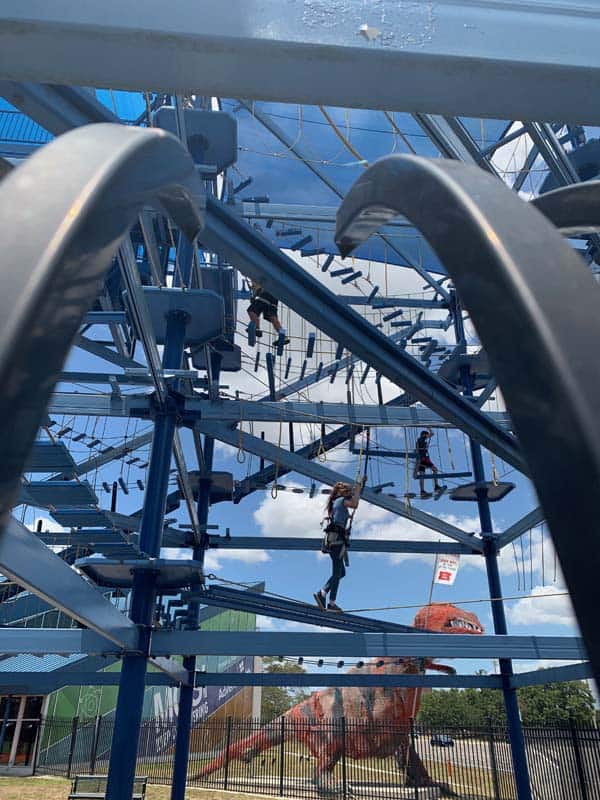 HEAD SOUTH TO VENICE AND VISIT LITTLE ITALY 
There are so many great shops and boutiques, places to stop and eat. There's a pottery place; there's gelato. If you've got a shopper like I do, it's something that they will very much enjoy because it really is this long row of shops and restaurants.
CLOWN AROUND AT THE CARNIVAL MUSEUM IN RIVERVIEW
This is a history trip. The International Independent Showmen's Museum is 54,000 square feet of space showing the history of carnivals and festivals and fairs. And there are a lot of clowns. You can't ride any rides, but I think it's just a funny thing to do. And if you've got kids of the age of wanting to be on Instagram, this is very 'grammable'!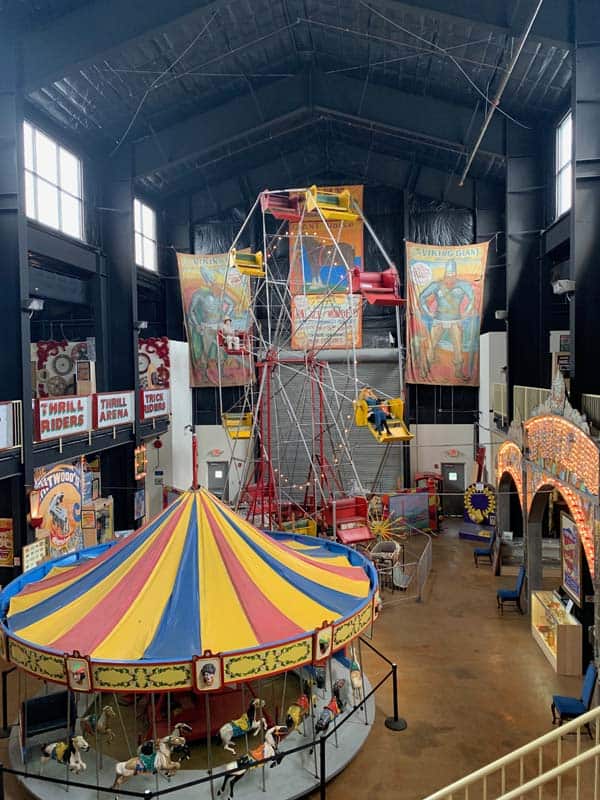 This is a great place to remind your kids of why we need to be careful about how we recycle and throw things away. A lot of the birds are there because they were injured by fishing line and pollution. You'll see all of these amazing regulars, like an American Bald Eagle called Roosevelt or a pelican named Nigel. There are Sandhill Cranes named Brad and Janet, and there's also a ton of wild birds there. Vultures come in and sit there in the day. They don't bother anybody. You might warn your kids that it smells because of all the birds, but it's a really awesome chance to get up close and see our nature here.
If you have a kid who is crazy about firefighters, this is a fun place to go. It's just across the street from Station Number One in Tampa, and it's the original location. It's been there since 1911. It has history, but there's also little fire trucks that the kids can climb.
They can dress up with jackets and helmets. There are some cute toy Dalmatians. It's a fun thing to do on a morning when you need to pass some time between wake up and nap time.
TAKE A DAY TRIP TO DEVIL'S DEN IN WILLISTON
It's less than two hours from Tampa, and it's worth the drive! There's a natural spring inside a cave. The water is a chilly 72 degrees and perfectly blue and clear, and you can go there and snorkel. It really feels like you're in another world. While you're there, go next door and visit Cedar Lakes Woods and Gardens. This is a botanical garden in an abandoned limestone quarry, and you'll see swans and giant lily pads.
Related: Where to go cave exploring right here in Florida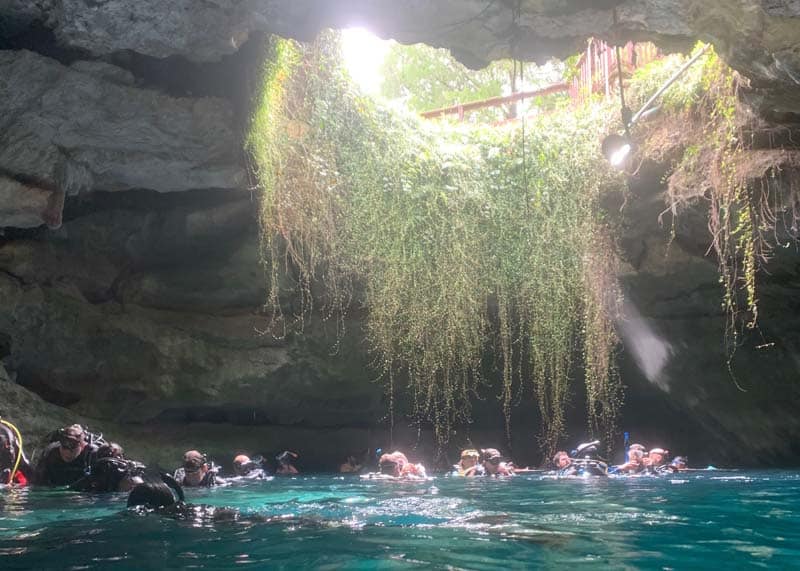 BE AN ARTIST IN ANNA MARIA ISLAND
Spend the day at the beaches and then visit the Shiny Fish Emporium. This is a sweet shop on Pine Avenue where you can paint a sand dollar and they'll cover it in glitter and tie it with a ribbon. These are covering my Christmas tree. It's just a very Florida, very special thing to do.
Related: Back in Time: A Day Trip to Anna Maria Island
This is where you're going to see probably the most alligators ever. It's $6 per vehicle, and there's two things you're going to do while you're there. Climb the canopy walkway, which is a bridge that's 25 feet in the air and will kind of make your kids feel like birds. And then I highly recommend the boat ride. They take you out for about an hour on the river to see the gators and they talk all about myths and truths about gators. Hold on to your kids tight, but it's a really beautiful place to go.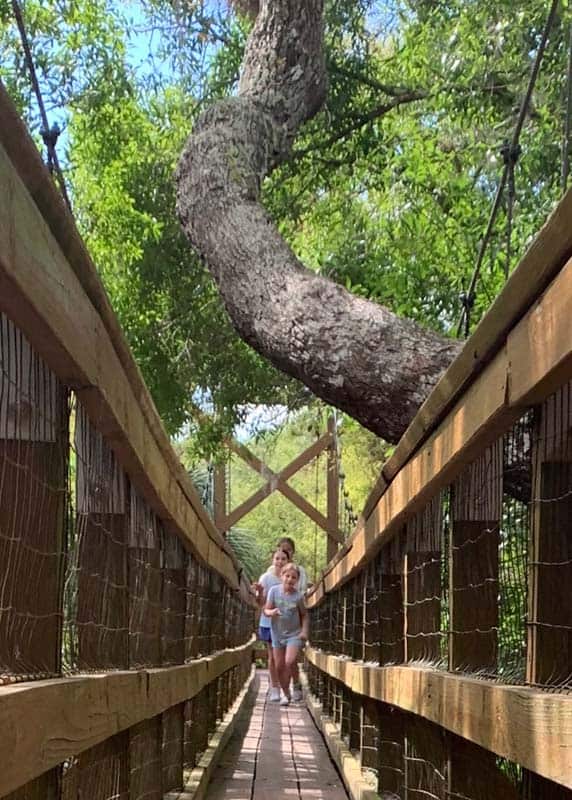 They have a summer classics movie series, and every winter, they play holiday favorites. My family's tradition is we go every year around Christmas and watch a classic, but they also have these summer classics that are appropriate and fun and make it a really different experience to go see a movie. We're lucky to have the Tampa Theatre here. It's a classic movie palace and one of the few left in the country.
*Photos by Kristen Hare, feature image provided by Maggie Rodriguez | Originally published in the June 2022 issue of Tampa Bay Parenting Magazine.
---
Related stories we think you'll LOVE: