90s Con 2023 is Bringing Retro Fun to Tampa!
Get ready to dust off your neon scrunchies and dig out those VHS tapes because 90s Con 2023 is heading to Tampa! Were you team Backstreet Boys or team *NSYNC? Do you still know all the words to TLC's "No Scrubs? Did you spend your Friday nights with the iconic families of TGIF? If you answered yes, you will NOT want to miss this!
From September 15-17, 2023, you can come face to face with iconic 90s TV stars, Disney princesses, and 90s music legends at the Tampa Convention Center. We're sharing the ultimate guide to reliving the magic of the 90s with your favorite stars while creating memories with your own children.
Nostalgic Fun for Tampa Bay Parents at 90s Con
90's Con Info
Where:
Tampa Convention Center
333 S. Franklin St, Tampa, FL 33602
When:
Friday, September 15 from 4pm-8pm
Saturday, September 16 from 10am-6pm
Sunday, September 17 from 10am-5pm
A Trip Down Memory Lane
One of the main focuses of '90s TV was the theme of friends and family. It was comforting, almost as if we weren't watching actors on TV, but catching up with friends.
Remember when we spent Friday nights catching up with our favorite sitcoms on TGIF like Full House, Family Matters, and Boy Meets World, or wanting to cast a spell like Sabrina the Teenage Witch? How about spending your Saturday mornings watching Zack Morris and AC Slater on Saved by the Bell?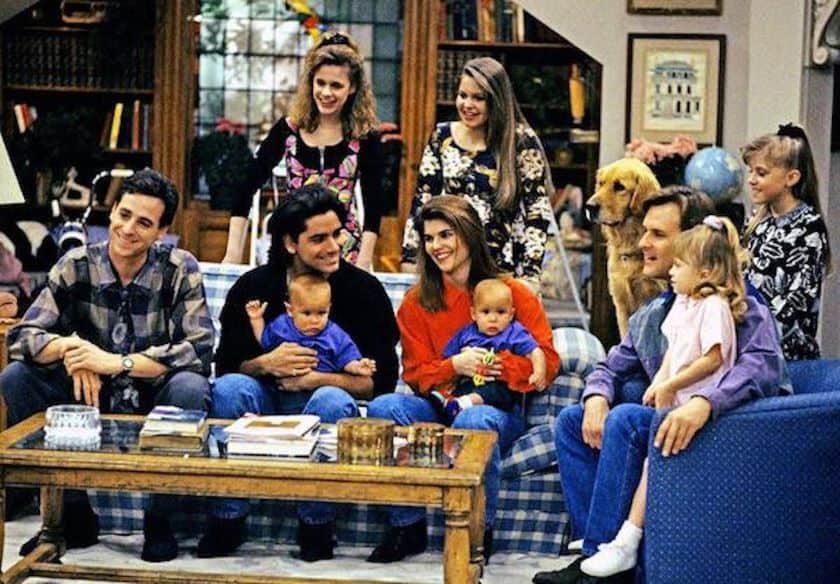 And what goes around, comes around. Your kids may not relate to the Tanner family like you did back in the day, but they probably know who DJ, Stephanie, and Kimmy Gibbler are from the recent reboot, Fuller House. And Cory and Topanga might have been high school sweethearts when you were growing up, but most recently, they were parents to Riley in the Disney's Girl Meets World.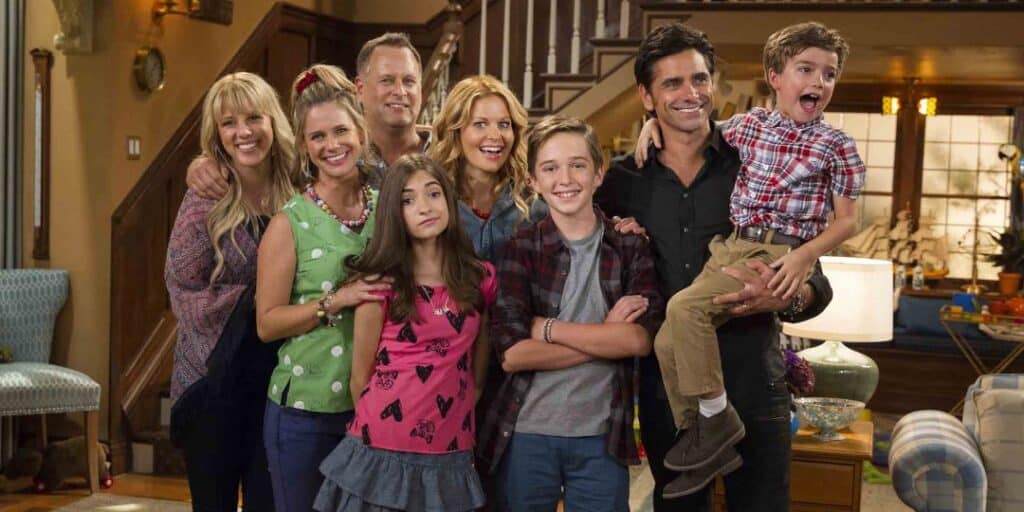 Chances are that you and your kids both grew up singing "Part of Your World" and other classics from some of Disney's iconic princesses. Well get ready, because you can also meet some of the women who voiced some of the most legendary princesses of all time!
We had a chance to talk with Paige O'Hara & Linda Larkin on Disney Princesses and 90s Con!
At 90s Con, you'll finally be able to give a hug to your favorite TV dad, high-five your sitcom crush, or sing a line or two from your favorite 90s hit with the ones who made them popular. Keep reading to find out who will be there and how you can grab a signature and a selfie.
Fun idea: For a true blast from the past, plan a TV night in and watch some of the old 90s classics with the family.
Celebrity Appearances
This year's lineup is already giving major nostalgia vibes! Confirmed guests for 90s Con include:
Beverly Hills 90210:

 

Shannen Doherty, Tori Spelling, Jason Priestley, Jennie Garth, Brian Austin Green, Ian Ziering and Gabrielle Carteris.
Boy Meets World:

 Danielle Fishel

, Rider Strong, Will Friedle, Trina McGee, Matthew Lawrence, William Daniels, Bonnie Bartlett Daniels, Betsy Randle, Anthony Tyler Quinn, and Lee Norris.
Charmed:

 Holly Marie Combs and Rose McGowen.

Family Matters:

 Reginald VelJohnson, Jo Marie Payton, and Kellie Williams.

Full House:

 Candace Cameron Bure

, Jodie Sweetin, Andrea Barber, Dave Coulier, Scott Weinger, and Jeff Franklin.
Halloweentown:

 Kimberly J. Brown and Daniel Kountz

Sabrina, the Teenage Witch

:

 

Melissa Joan Hart, Caroline Rhea, Beth Broderick, Nick Bakay, Jenna Leigh Green, and Nate Richert

Saved By the Bell:

Mario Lopez, Mark Paul Gossellar, and Elizabeth Berkley.

The Wonder Years: Danica McKellar
The Goofy Movie: Jim Cummings
90's Music:

Nick Carter, Howie Dorough, and AJ McLean from Backstreet Boys, Joey Fatone from *NSYNC, and T-Boz and Chilli from TLC.

90's Disney Princess Reunion:

 

Jodi Benson (Ariel), Paige O'Hara (Belle), Linda Larkin (Jasmine), Judy Kuhn (Pocahontas) and Susan Egan (Meg)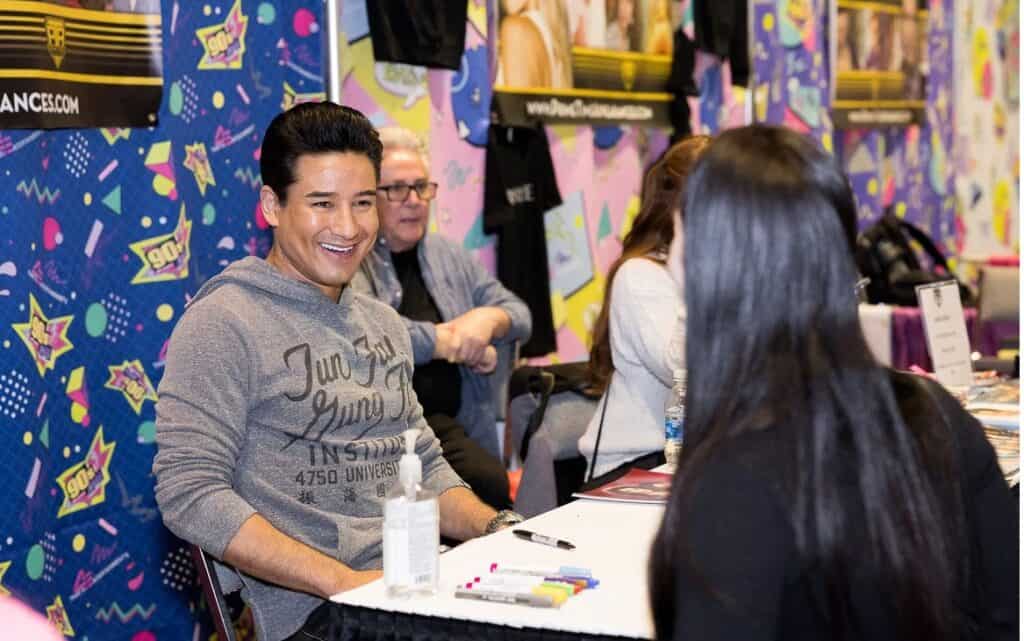 Meet and greets are include with general admission tickets however, selfies, autographs, and photo ops are sold separately.
Schedule of professional photo ops can be found here.
Schedule of Events
90s Cosplay Contest
When: Saturday, September 16 at 2:00 pm
The 90s Cosplay Contest is the ultimate fashion event on this side of the millennium! Strut your stuff in front of celebrity judges in your flyest 90s style for a chance to win cash and prizes. Contestants can enter solo or as a group. First prize – $500, second prize – $250, and third prize – $100. Advance registration is required.
Saturday tickets are SOLD OUT as of August 31, 2023. If you do not yet have a Saturday ticket, do not register for the Cosplay contest. You must have a ticket for Saturday to participate.
To register and for official contest rules, visit the 90s Con Website.
Official After Party featuring Nick Carter
When: Saturday, September 16 at 8:00 pm
Backstreet Boys' Nick Carter will be performing an exclusive acoustic performance. A limited VIP meet and greet will be available followed by a 90s dance party featuring DJ Tre at 9:30 pm. This is a separate ticketed event from 90s Con.
90s Con Q&A Panels
Friday, September 15:
Creative Panel Stage:
5:30 pm: Clinton Hobart: Live Art Demonstration
6:30 pm: 90s Trivia
Saturday, September 16 
Main Stage:
11:00 am: Reginald VelJohnson, Jo Marie Payton, Kellie Williams
12:00 pm: Melissa Joan Hart, Caroline Rhea, Beth Broderick, Jenna Leigh Green, Nate Richert, Nick Bakay
1:00 pm: Jodi Benson, Paige O'Hara, Linda Larkin, Susan Egan, Judy Kuhn, Jim Cummings
3:00 pm: Candace Cameron Bure, Jodie Sweetin, Dave Coulier, Andrea Barber, Scott Weigner, Jeff Franklin
4:00 pm: Danielle Fishell, Rider Strong, Will Friedle, William Daniels, Trina McGee, Matthew Lawrence, Betsey Randle, Bonnie Bartlett, Anthony Tyler Quinn, Lee Norris
Creative Panel Stage:
12:30 pm: The ABCs of Comic Book Creation by Thomas Florimonte and Roland Mann
1:30 pm: 90s Trivia
2:30 pm: Clinton Hobart: Live Art Demonstration
3:30 pm: Guy Gilchrist: The Muppets and Me
4:30 pm: Danica McKellar: From Actor to Author
Sunday, September 17:
Main Stage:
11:00 am: Kimberly J. Brown, Daniel Kountz
12:00 pm: Mark-Paul Gosselaar, Elizabeth Berkley, Mario Lopez
1:00 pm: TLC (Chili and T-Boz), AJ McLean, Howie Dorough, Joey Fatone
2:00 pm: Holly Marie Combs, Rose McGowan
3:00 pm: Shannen Doherty, Tori Spelling, Jennie Garth, Gabrielle Carteris, Jason Priestly, Ian Ziering, Brian Austin Green
Creative Panel Stage:
12:30 pm: Steven Butler: Drawing for Kids
1:30 pm: 90s Trivia
2:30 pm: Clinton Hobart: Live Art Demonstration (One lucky winner will receive the original art piece that Clinton will be painting during the show!)
90's Con Tickets
Tickets are available online and can be purchased here.
Friday Pass: Adults $40/Kids $10
Saturday Pass: Adults $60/Kids $15 SOLD OUT
Sunday Pass: Adults $60/Kids $15
Lanyard: $10 (badge-holding lanyard only – no ticket) SOLD OUT
Weekend and VIP passes are currently sold out but keep checking the site in the event more are added.
Selfies, autographs, and photo ops are sold separately. Photo Ops can be purchased in advance online and includes a digital download. Selfies and autographs will be CASH ONLY at the artist's table. Please see the 90's Con website for individual artist's pricing.
Guests who have confirmed they will accept credit cards:
AJ McLean
Howie Dorough
Joey Fatone
Matthew Lawrence
For even more fun, guests are encouraged to dress up as their favorite 90s character or don their best throwback attire!
Parking for 90's Con
Parking at Tampa Convention Center is convenient and easily accessible with ample on-site parking options available for event attendees and visitors. There are multiple parking lots and garages nearby.
Parking Garages & Lots
TCC Garage: 141 E. Brorein Street, 454 total spaces, 2 Electric Vehicle Charging Stations,Event Rate: $5.00 to $50.00
Pam Iorio Garage: 301 Channelside Drive, 790 total spaces, 2 electric vehicle charging stations, Event Rate: $5.00 to $50.00
Fort Brooke Garage: 107 N. Franklin Street, 556 hourly spaces, $5.00 to $50.00
Selmon Expressway West Parking Lot: 107 N. Franklin Street, 556 hourly spaces, $5.00 to $50.00
William F. Poe Garage: 802 N. Ashley Drive, 932 total spaces, $5.00 to $50.00
Traveling from Out of Town?
Wanting to see your favorite '90s star is the perfect excuse for a getaway to Tampa! Several downtown area hotels will have special rates for the convention. Visit here to find and book a hotel. But hurry – tickets are going fast and so will the hotel rooms! Most hotels will be within walking distance or a short drive to the Convention Center.
​For a complete list of directions, please visit the venue's website at: https://www.tampa.gov/tcc
If you really wanna get into the 90s spirit, we HIGHLY recommend checking out GenX Tavern! This retro themed restaurant and bar also doubles as a museum of 80s and 90s pop culture. While your kids might not get as excited as you will when you spot Alf or the collection of Garbage Pail Kids, they'll definitely love the old school Nintendo games, Skee-ball, Pac-Man arcade game and pinball machines.
While they're occupied playing games, you can kick back with an Adult Capri Sun, a Bangin' Tang-A-Rita, or a Strawberry Starburst cocktail. Their nostalgia-themed menu doesn't disappoint, with items such as the Truffle Shuffle Burger, Forrest's Shrimp Po' Boy, and a selection of salads and bowls on the Richard Simmons section of the menu. Make sure to grab an order of the house made Dunkaroos for you and your kids to share while you're there.
Check out more fun things happening around town: 20+ Awesome Things to Do this Weekend in Tampa Bay