Boca Grande: A day trip to a railroad hub, now one of the Gulf's most elegant beach towns
The remnants of an old railroad trestle rise from the water along the causeway leading into Boca Grande, a beach town on Gasparilla Island, 100 miles from Tampa. At this serene village that still looks and feels like Old Florida, we feel like we could be passengers on that old train.
We begin our exploration, appropriately, on East Railroad Avenue, at Boca Grande Cart Rentals. Since the island is just seven miles long and one mile across, most people get around on golf carts or bicycles, and you'll find plenty of places to rent both. We choose a blue golf cart to match the day's cloudless sky.
Across the street, a delicious aroma beckons. The Inn Bakery is packed with locals lining up for gigantic glazed doughnuts, apple/cinnamon muffins and other homemade pastries. The coffee is self-serve— just a money jar and the honor system.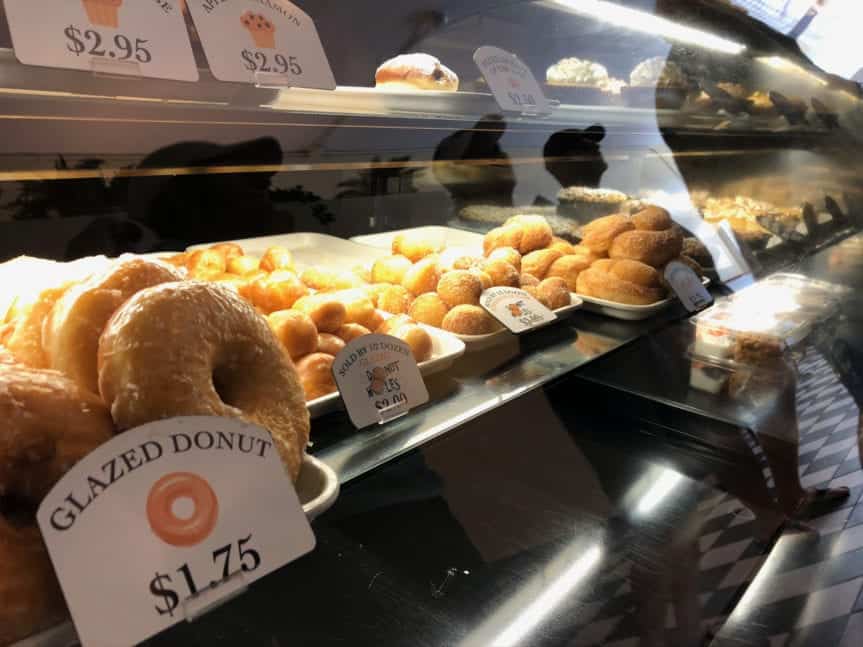 Around the corner, the glorious Gasparilla Inn & Club stands majestically at the corner of Fifth Street and Palm Avenue, a spot it has occupied for 107 years. A wide, pillared entrance flanked by rocking chairs gives way to an elegant pink-and-green lobby. The island's history comes to life in the hotel's photographs of the railroad, which was built in 1907 to bring phosphate to the island for shipment all over the world from Port Boca Grande, once the fourth busiest port in the state. The train also brought wealthy vacationers from the north. Hotels were built, and a town sprouted. More than a century later, it is remarkable how much has stayed the same.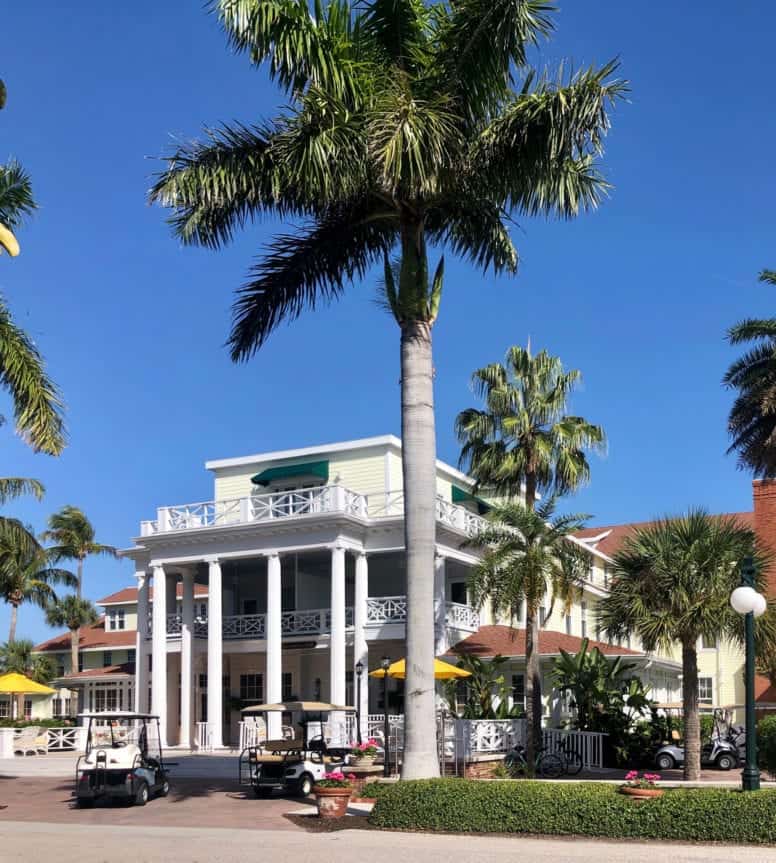 "There aren't many places that, after so long, still look the same," says Boca Grande native, Kevin Stockdale, the chef and owner of The Temptation, a local favorite where nostalgia is served along with the famous pan-fried snapper. With original floors from the '50s and walls adorned with murals painted in the '60s, it's a modern culinary experience accessed by stepping into a time machine.
Related: A Day Trip to Anna Maria Island
Stockdale prides himself on preserving the past. We soon discover everyone here does.
There are no stoplights, billboards or gas stations downtown, just a few blocks of restaurants and parks set against manicured hedges and lush landscaping. Towering 100-year-old trees form a canopy over a famous section of Second Street known as Banyan Street. There are no chain stores either, just local-owned shops like  Fugate's, where the manager says generations of vacationers have bought their summer t-shirts since 1916, and everything from "fine art to Neosporin" is displayed in the store's original wood cases.
Related: Seven Days, Seven Ways to Enjoy the Riverwalk
A grandiose building with a red-tiled roof and ornate wood brackets and balconies catch our eye. Getting closer, we notice the old railroad tracks run alongside. It's the former Train Depot, now home to The Loose Caboose, where we stop for lunch. We meet Blanch Vedette, who is not only the restaurant's owner and ice-cream maker, but also the town's animal rescuer. "There's a lot of wildlife here," she explains, "and there was no one to help when the animals got in trouble, so I just started doing it." While we're there, she gets a call about a pelican trapped under the bridge and gets ready to spring into action.
Satisfied from tasty grouper sandwiches and incredible tales of rescued owls and ospreys, we hop in our golf cart and head south to the beach. The route runs along the old railroad bed, transformed into a bike path shared by golf carts and bicycles. We choose a spot by the striking lighthouse, Gasparilla Island Light, and it serves as our backdrop for an afternoon of swimming and sorting through countless seashells. We chat with the Gullo family from Port Charlotte, who frequently come for the day with their two young daughters to make sandcastles and swim. They show us an impressive collection of shark's teeth gathered at the shoreline.
Our next stop is the southern tip of the island and the Port Boca Grande Lighthouse, home to a museum filled with artifacts, including tools used by the Calusa Indians, the island's first inhabitants and fishermen. Long considered the Tarpon Capital of the World, the Boca Grande Pass is the deepest natural inlet on the Gulf and a fishing Mecca between April and September. "When you look behind the boat and see thousands of tarpon fish rolling and coming up to gulp air on the surface, it's like seeing a water buffalo migration in Africa," says Captain Andy Boyette of Go Fish Charters.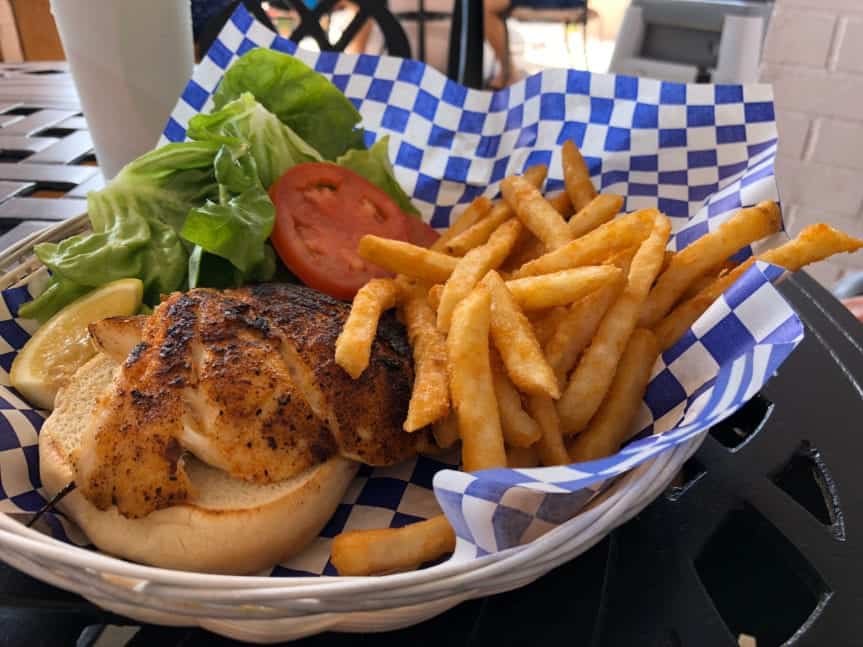 As the day winds down, we head to South Beach Bar and Grille, where bright pastel Adirondack chairs are lined up on the sand. "Sitting on the Gulf of Mexico eating fresh local seafood— can't beat that," says owner Marco Meola. At this casual restaurant with the million-dollar view, chef Myriam Carvalho buys 100 pounds of grouper daily from local fishermen. The menu includes a wide variety of seafood, including mouthwatering seared scallops.
After a day of discovering treasures and uncovering history, Boca Grande delivers us one final gift. It's wrapped in hues of pink, purple, orange and blue. As we watch the sunset over this unspoiled island, we imagine visitors from long ago sharing our lament to leave and dreading their train ride back home. Fortunately, unlike their days-long journey, ours takes just 90 minutes—making it easy to return to paradise again and again.
Meet Maggie Rodriguez and learn more about her life after network television news!