BUGTOPIA invades ZooTampa: Shrink down to size and walk among giant bugs!
Something big has landed at ZooTampa! You're probably used to looking down at bugs. Get ready to look up! The fantastic world of animals that skitter, crawl and fly are taking over the Zoo. BUGTOPIA, a limited-time family-friendly event runs through April 30, 2023.
Roles are reversed as you venture through BUGTOPIA and find yourself looking up into the eyes of a Mexican red knee tarantula, or at the tail of a mighty Emperor scorpion looming more than 10 feet in the air! It's a bug's world—we're just living in it. Accounting for up to 90% of all animal species on Earth, the multi-legged, exoskeleton-encased wonders under our feet and over our heads keep our planet buzzing in more ways than one.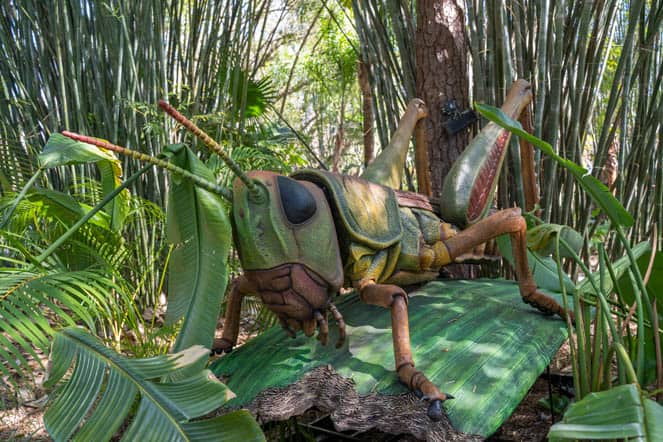 "Bugs are fascinating creatures, and we're proud to be able to share them with guests of all ages in BUGTOPIA," said Chief Operating Office Scott Rose. "This exhibit is full of enormous animatronic bugs and insects that show what these animals look like close-up and how they've perfectly adapted to the world around them—our guests will never look at bugs the same way again."
Featuring 13 enormous animatronic bugs and insects, the buzzing exhibit is free with Zoo admission or membership.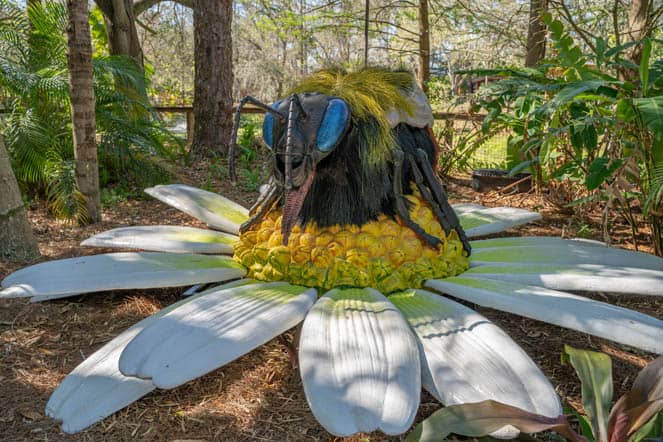 Spring Break at ZooTampa
Days are starting to get warmer and nights longer, which makes it the perfect time of year to explore everything that Tampa Bay has to offer. For an unforgettable day of adventure, be sure to add ZooTampa at Lowry Park to your must-do list. There's always something new and exciting to look forward to at Florida's most visited cultural institution. No visit is ever the same.
In addition to all the buzz from BUGTOPIA, the Zoo kicks off its extended springtime hours. The week of March 11 through March 19, guests can enjoy the Zoo from 9:30 a.m. to 7 p.m. Plus, during the months of March and April, the Zoo will stay open until 7 p.m. on Saturdays and Sundays.
Want more adventure? Add amazing moments to your day at ZooTampa with one of our unforgettable Signature Animal Encounters. From behind-the-scenes tours with incredible species like penguins and manatees to interactive experiences with giraffes and rhinos, it's the best way to create lasting memories and connect with wildlife.
Related: 9 Ways to Upgrade Your Day at ZooTampa
From new experiences to family favorite traditions, ZooTampa is an essential addition to your Spring places to visit bucket list! The best way to visit the Zoo is with a membership. Starting at $115 for the year, our four different membership options provide the best value and the opportunity to return again and again for unforgettable adventures with amazing wildlife! Visit ZooTampa.org for details.
A few more peeks at the bugs you'll find at BUGTOPIA: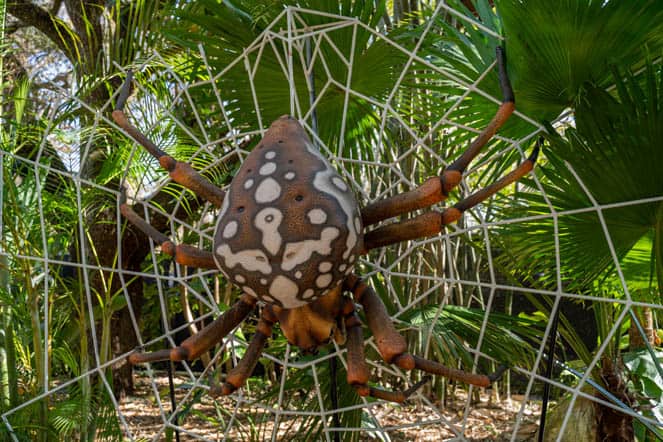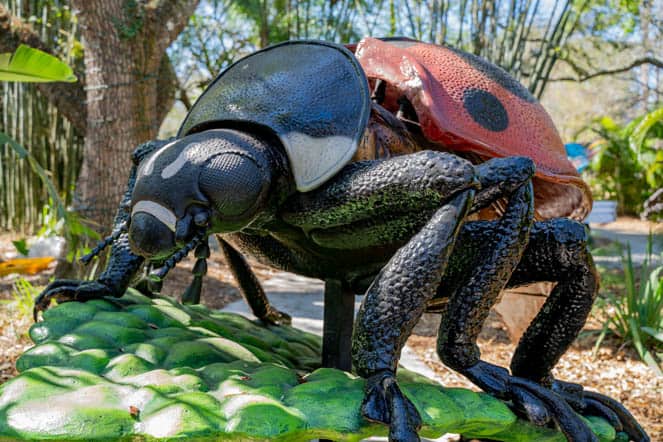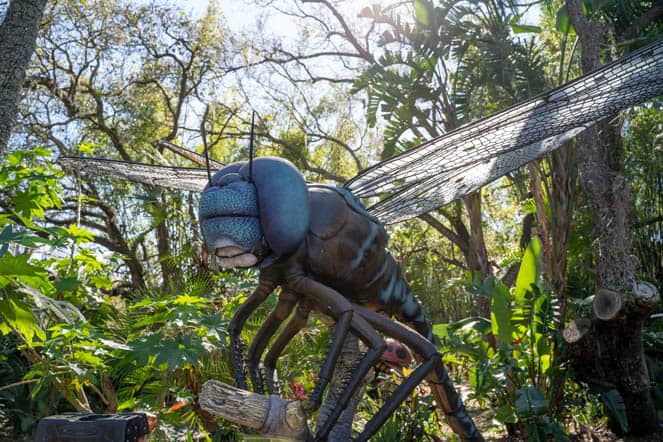 ---
*Presented by ZooTampa | Originally published in March 2023 of Tampa Bay Parenting Magazine.