BUGTOPIA invades ZooTampa: Shrink down to size and walk among giant bugs!
Something big has landed at ZooTampa! You're probably used to looking down at bugs. Get ready to look up! The fantastic world of animals that skitter, crawl and fly are taking over the Zoo. BUGTOPIA, a limited-time family-friendly event runs through April 30, 2023.
Roles are reversed as you venture through BUGTOPIA and find yourself looking up into the eyes of a Mexican red knee tarantula, or at the tail of a mighty Emperor scorpion looming more than 10 feet in the air! It's a bug's world—we're just living in it. Accounting for up to 90% of all animal species on Earth, the multi-legged, exoskeleton-encased wonders under our feet and over our heads keep our planet buzzing in more ways than one.
"Bugs are fascinating creatures, and we're proud to be able to share them with guests of all ages in BUGTOPIA," said Chief Operating Office Scott Rose. "This exhibit is full of enormous animatronic bugs and insects that show what these animals look like close-up and how they've perfectly adapted to the world around them—our guests will never look at bugs the same way again."
This is a totally unique exhibit featuring gigantic animatronic bugs. You'll learn all about these amazing creepy, crawly creatures from around the world that we literally couldn't live without.
Where to find BUGTOPIA at ZooTampa:
Once you walk through the zoo entrance, make a left toward the Indian Rhino exhibit. Keep left and you'll eventually see a sign welcoming you to BUGTOPIA. Make sure to snap a cute picture at the spider-web-covered photo op near the front and then take some cool BUGTOPIA-themed green screen photos before you make your way through the Shrinking Machine.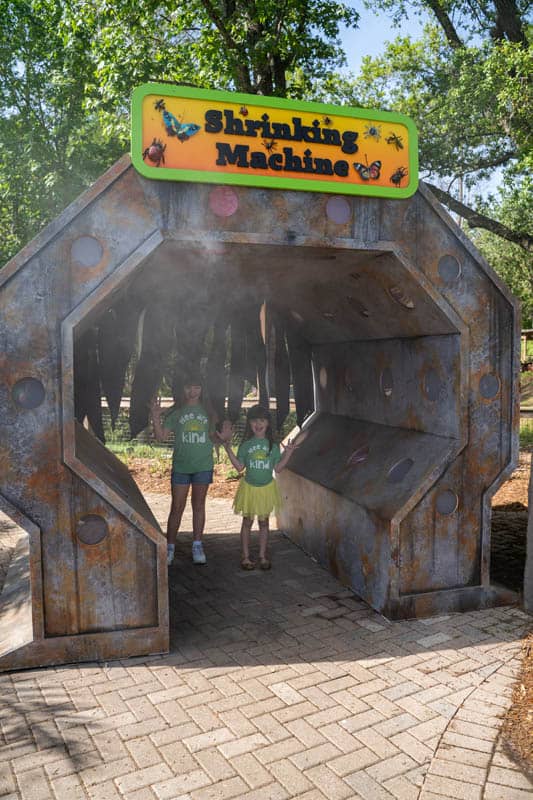 The 13 super cool bugs you'll encounter at BUGTOPIA:
Black ant
Blue-eyed Darner
Bombardier beetle
Devil's flower mantis
Emperor scorpion
Grasshopper
Madagascar sunset moth
Mexican red-knee tarantula
Orb Web Spider – Cross orbweaver
Red-tailed bumblebee
Say's firefly
Seven-spotted ladybug
Stag beetle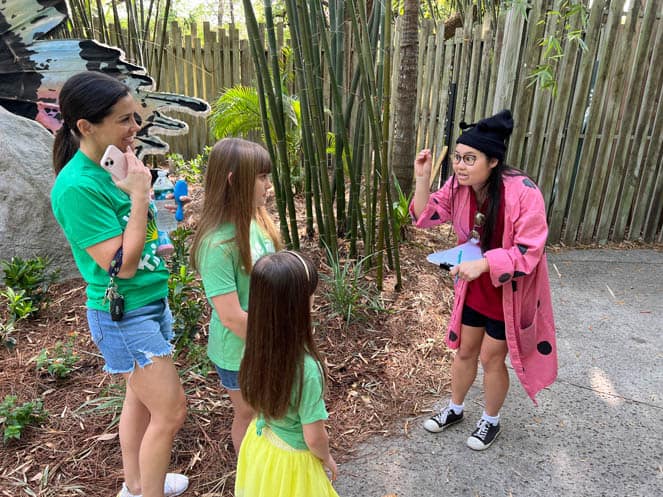 Be on the lookout for Professor Mo Alexander and his research assistants as they point out fascinating facts about bugs. The assistant we talked to sent us on a scavenger hunt to find monarch caterpillars on the milkweed throughout the exhibit—we found several!
Cool Connections: Here are some amazing ways the bugs of BUGTOPIA are connected to the animals of ZooTampa!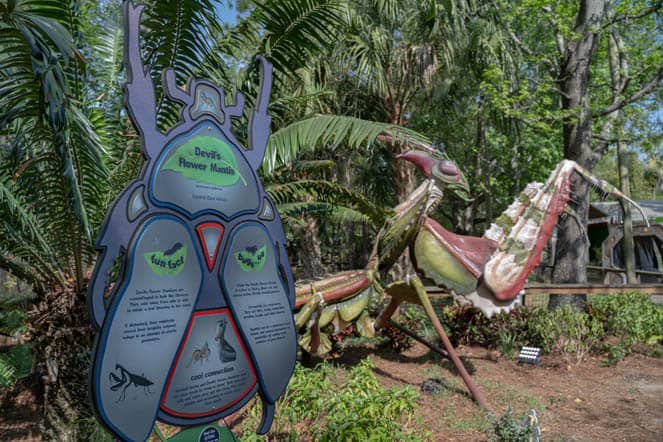 Blue-eyed Darner:
The Blue-eyed Darner and rhinos can both reach speeds of more than 30 miles per hour.
Seven-spotted Ladybug:
Ladybugs and skunks keep unwanted animals out of our gardens! Ladybugs feast on aphids that eat plants, and skunks love to dine on the insects and grubs that damage plant roots.
Devil's flower mantis:
Devil's flower mantis and shoebill storks both wait for their meals to come to them by staying still and acting quickly to catch their prey when they get close.
Black Ant:
Many ant species live in large colonies. Primates like the hamadryas baboons also live in large colonies called troops.
A Few Fun Facts about a few bugs at BUGTOPIA: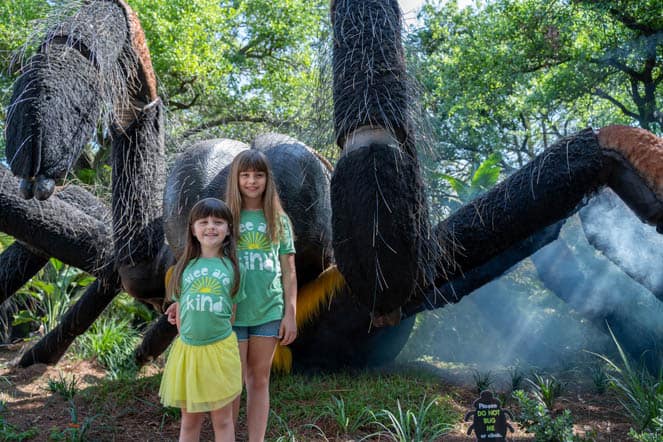 Mexican red-knee tarantula:
Spiders are some of the most beneficial animals when it comes to biological control of pest species around homes, buildings, yards and crops.
Red-tailed bumblebee:
Pollinators, like bees, are responsible for one out of three bites of food we take in each day.
Say's firefly:
Fireflies can vary the patterns or length of their flashes to communicate with each other or attract prey.
Bombardier beetle:
When threatened, this beetle ejects a boiling, noxious chemical spray from the tips of its abdomen with a popping sound. (The one at ZooTampa ejects water, so you're safe!)
You can also learn about how to Plant with Purpose: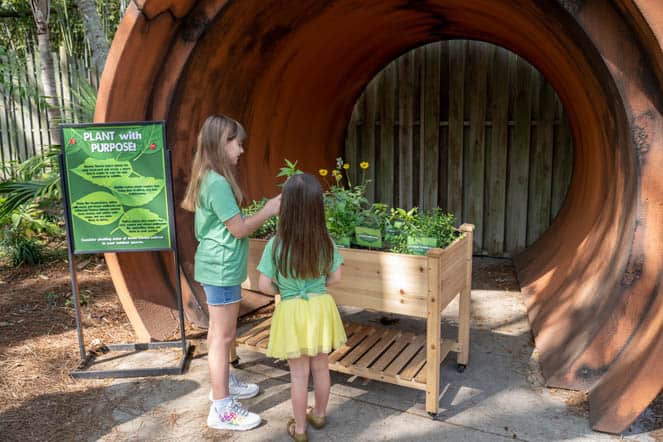 Since we're celebrating Earth Day this month—you can also learn how to plant with purpose at BUGTOPIA!
Choose native plants for your yard. Florida native plants require less care, fertilizer, maintenance and pest control and attract more pollinators like birds, butterflies and bees! Look for the display near the end of the trail before you un-shrink yourself!
BUGTOPIA is included with admission. Learn more by visiting ZooTampa.org. During the months of March and April, the Zoo will stay open until 7 p.m. on Saturdays and Sundays.
Want more adventure at ZooTampa?
Add amazing moments to your day at ZooTampa with one of our unforgettable Signature Animal Encounters. From behind-the-scenes tours with incredible species like penguins and manatees to interactive experiences with giraffes and rhinos, it's the best way to create lasting memories and connect with wildlife.
Related: 9 Ways to Upgrade Your Day at ZooTampa
The best way to visit the Zoo is with a membership. Starting at $115 for the year, our four different membership options provide the best value and the opportunity to return again and again for unforgettable adventures with amazing wildlife! Visit ZooTampa.org for details.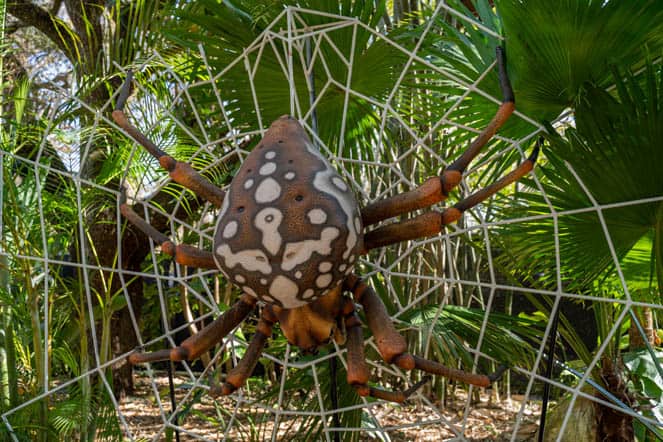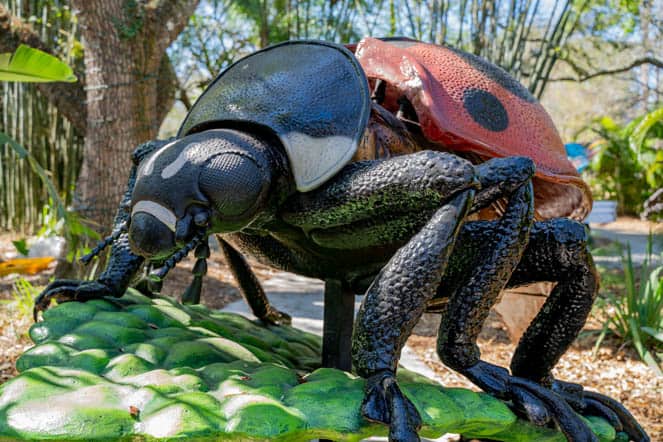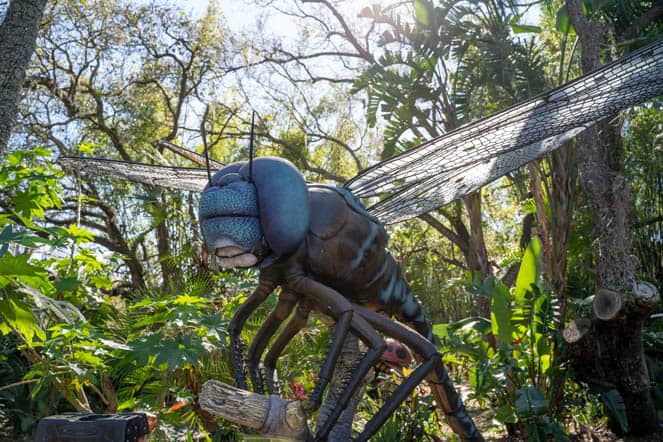 ---
*Presented by ZooTampa | Originally published in March and April 2023 issues  of Tampa Bay Parenting Magazine.