Yes, you CAN cut down your own Florida Christmas Tree at Ergle Tree Farm!
Ergle Tree Farm in Dade City helps bring the holiday magic alive!
Nothing brings the most joyous holiday season together quite like the smell of a freshly cut Christmas tree. What would the holiday season even more memorable would be the experience of cutting down your very own Florida Christmas tree at Ergle Tree Farm!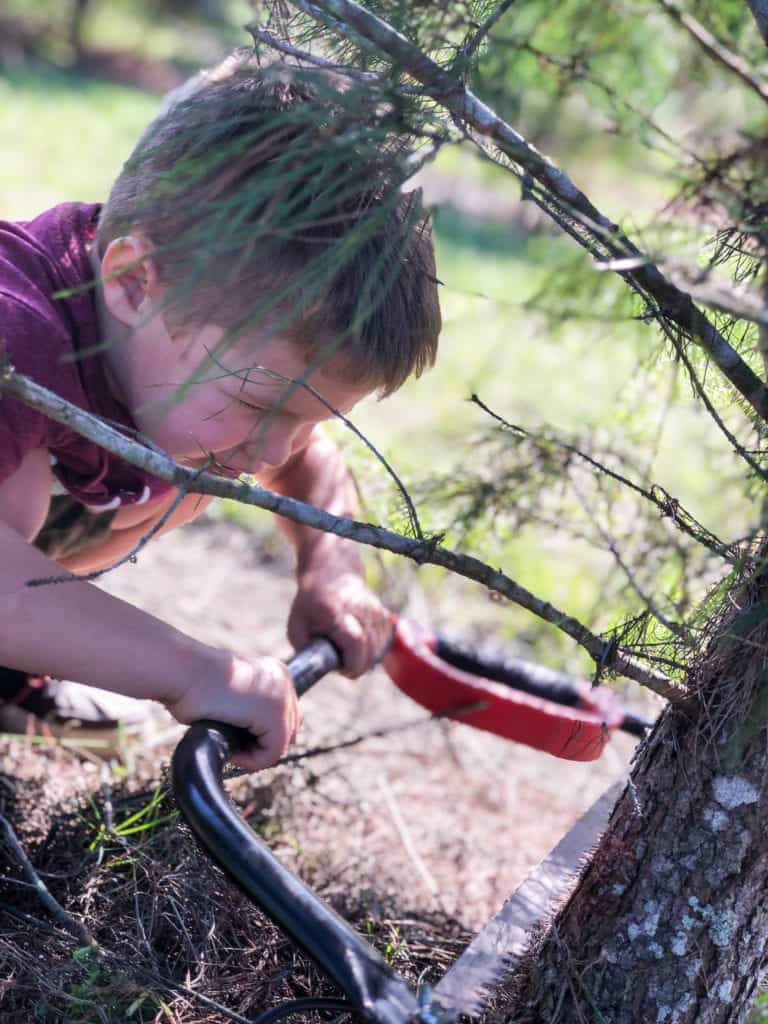 The award-winning Ergle Christmas Tree Farm in Dade City has been gifting this holiday bucket-list tradition to families in Central Florida for almost 30 years. This family-owned and operated farm sits on 24 acres, which you can take your time perusing the fields of southern Cedar and Sand Pine to find the perfect tree to cut down with a hand saw provided by the farm.
The farm also offers both potted and northern pre-cut trees, as well as freshly-made wreaths and blooming Christmas cacti. 
While capturing the memories with your family cutting down your Christmas tree, also be sure to take a ride on the make-shift sled ride pulled by a tractor (open weekends only), see the farm animals and stop for a photo opportunity with Santa and his reindeer. 
Ergle Tree Farm is open daily starting November 19, 2022 from 9 a.m. -7 p.m. Field grown trees are $36 for trees under 5 feet, and taller trees are priced at $6.00 per foot for trees 6 feet tall to 9 feet and $7.00 per foot for trees over 9 feet in height.  
They also have a wide selection of pre-cut northern trees including Fraiser Fir and Bay Fra trees up to 14 feet tall.
Related: Your Family's Holiday Lights Bucket List in Tampa Bay and Where to Find Santa in Tampa Bay
Ergle Christmas Tree Farm:
3331 Treiman Blvd, Dade City
(address updated to correct an issue with GPS)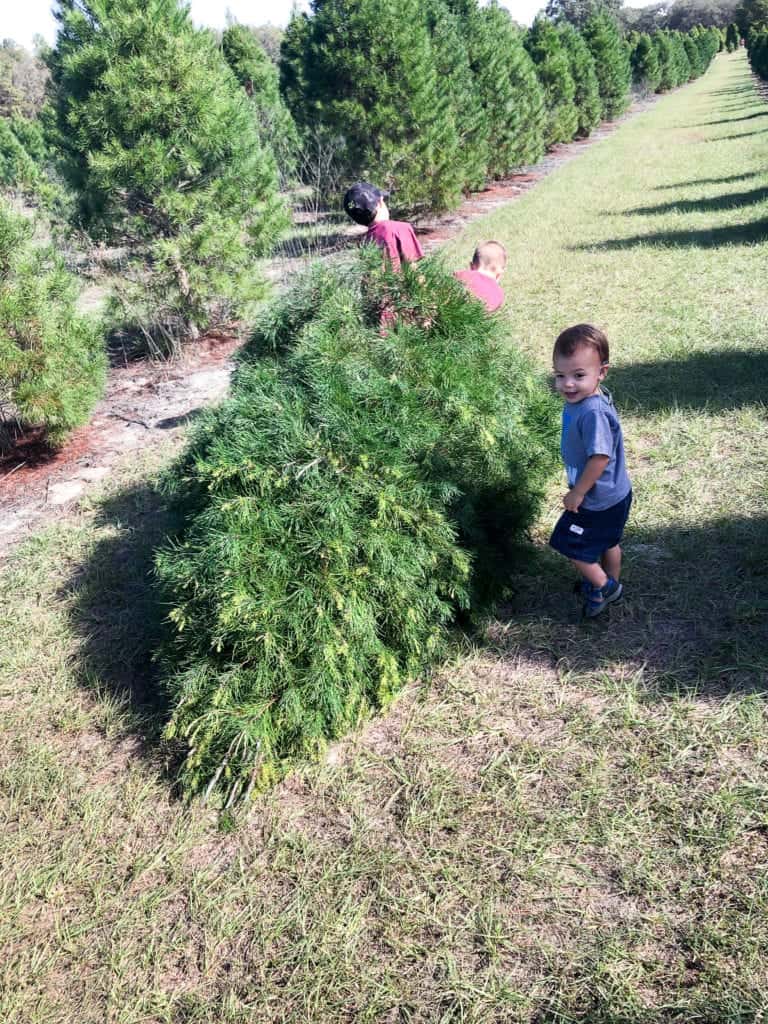 See our INSIDE LOOK at Ergle Christmas Tree Farm here: