Easiest Home Garden Ever: A native plant garden is the way to go!
A Florida native plant garden might be the easiest gardening you can cultivate in Tampa Bay!
Many of us who moved here from elsewhere miss the lush and delicate cold-weather blooms that pop up around spring up north. But Anita Camacho wants to steer our attention to the lush beauties of the south, both for their gorgeous blooms and benefits to the environment.
Camacho, of the Butterfly Conservatory of Tampa Bay and Tampa Bay Butterfly Foundation, recently opened the Little Red Wagon Native Nursery and is enthusiastic about spreading her love of all things native to other gardeners.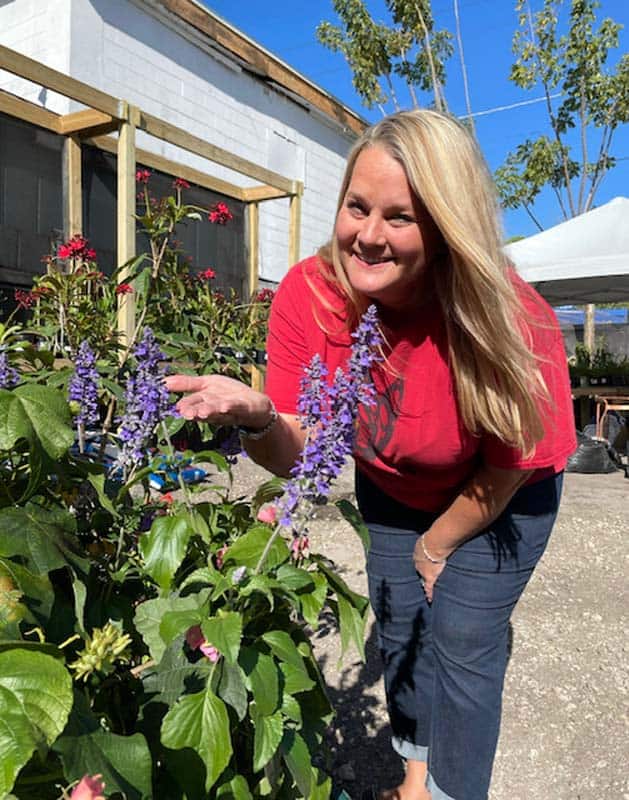 You have been gardening all of your life. What inspired you to launch your native plant nursery?
Comacho: I really felt like there was a big need in Hillsborough County to have native plants—put more Florida back into Florida. Underlying that was my mother being diagnosed with Parkinson's 25 years ago. After researching and studying about what causes that and learning that it's largely linked to pesticides, I went and converted to native, basically chemical-free gardening. Native plants offer the best opportunity, plus [they offer] the benefits of pollinators and wildlife.
What are the benefits of planting native plants?
Comacho: They don't require any pesticides. Really, it's easy gardening. The plants evolved here; they're endemic to the state of Florida, so they know our sandy soils and grow well here once they're established. I only compost. I don't do anything else to the plants."
How can families create their own native gardens?
Comacho: That's the beauty of it: It's so easy. Planting the right plant in the right place is still very much a think, just like it is with any gardening, but we have labels on all of our plants that indicate whether they are part sun or part shade or full sun. Some people bring in pictures of where they want to plant, and we help them map it out.
It's easy gardening. Anybody can do it and the more of these plants we can get in our yards, the more we are creating these corridors.  Homeowners own the most property in the United States. By putting these corridors in our homes, it makes a big difference for wildlife.
Do you have to have a big yard or space to plant a native pollinator garden?
Comacho: You don't have to have a big space at all. Even though the plants would rather be in the ground, you can do some of them in pots. You can even do this on a balcony on a high-rise condo if the HOA allows it. Butterflies fly pretty high. Some of the species, especially monarchs, we know go up as high as 10,000 feet in the jet stream when they're migrating. If you've got milkweed up on a balcony and it's not screened in, they will find it.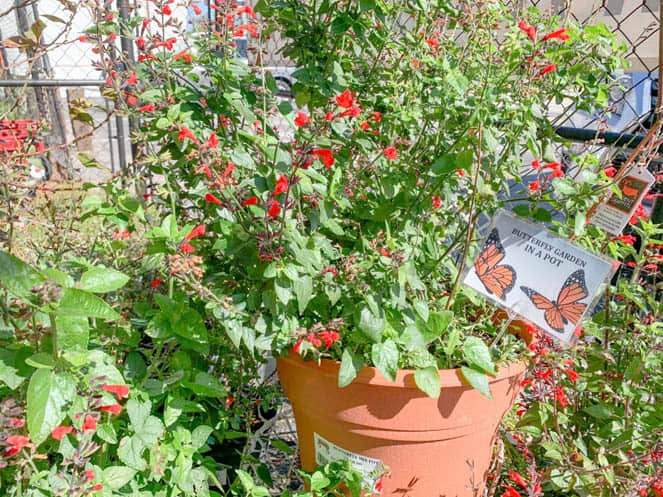 What are your favorite native plants to attract pollinators?
Comacho: Milkweed for monarchs is a big one—native milkweed specifically because it's healthier for the monarchs.
I also have a lot of oaks. If you can plant nothing else and have the room for it, the number one plant by far is an oak tree. It supports 400-600 species of wildlife, not to mention we benefit from the shade and toxins it takes out of our environment. They're know to sequester more carbon than any other plant. The leaf litter is home to wild native bees which are very important.
I know the honey bee is the 'poster insect,' but it isn't as good of a pollinator as the wild native bees and we have 350 or so species in Florida and they live in the leaf litter or maybe in logs [and] sticks. Some people will buy little nests with the tubes so they can nest there. They don't live in hives, they live by themselves. Most of them don't have stingers. They're not protecting a queen so they're not dangerous or a threat to us. Helping our native bees is really important because they're really good pollinators.
Related: Meet Tampa Bay's Bee Queen, Elisha Biller of How's Your Day Honey
Why is it so important for you to share your passion and educate our community?
Comacho: It's important for us to realize what nature does for us. It's not something that should only be living in national parks. It should be in our own yard and living amongst us.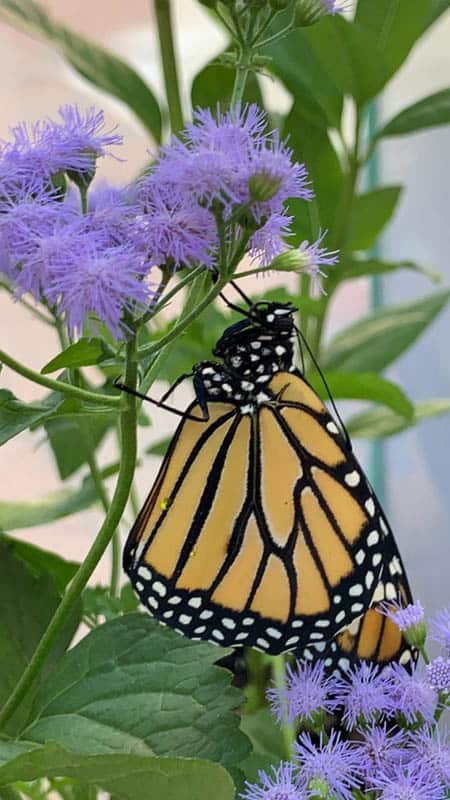 You're opening a new butterfly conservatory at your South Tampa nursery. Tell us more! You'll be offering summer camps and classes, but why was it so important to you to build this in our community?
Comacho: The idea is people can come see the butterflies in a habitat where they are free floating, flying around and you can just walk through and be totally immersed in a tranquil environment. And we'll have mostly native plants there. Getting them [guests] attached to pollinators, learn about them, and then buying the plants and putting them into their home gardens, it makes a big difference. Every corridor will make a difference.
Related: How Your Family Can Help Save the Monarch Butterfly