10 Fun Crafts to Make from Recycled Materials in Honor of Earth Day!
April 22nd is Earth Day and we have some fun ideas for you to get crafty with! We've rounded up some of our favorite projects for you and your little ones to tackle. It's a great way for kids to use their imagination and learn about recycling and repurposing!
Our friend Karimah from Crafting A Fun Life has created a special craft for us to share in honor of Earth Day – an Earth Day Nature Crown!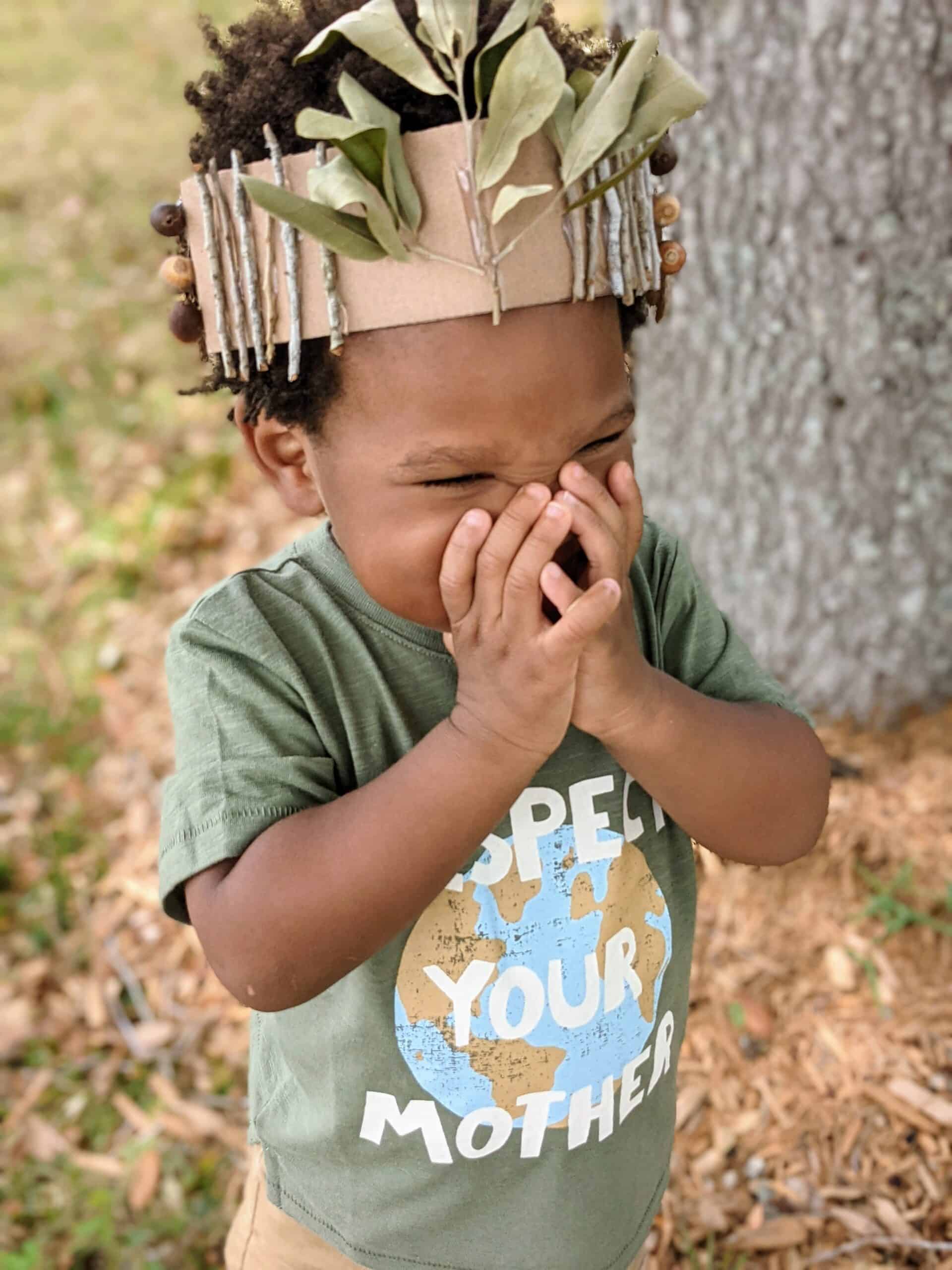 What you'll need: 
Recycled cardboard (flexible like cereal, soda or snack box)
Hot glue gun with glue sticks
Scissors
Tape
Bucket or recycled bag
Nature items: leaves, acorns, pine needles, grass, tree bark, twigs
Directions: 
1. Go on a nature scavenger hunt to find items for your crown. Look for leaves, acorns,
twigs, pine needles, etc. Place them in your recycled bag or bucket.
2. Cut two strips from the recycled cardboard. Then measure the circumference of your
child's head to form the crown. Tape the strips or use a hot glue gun.
3. Let your child select the nature items they want to use for their crown. Be mindful not to
add too many items because the crown will get too heavy to wear.
4. Carefully use the hot glue gun to glue nature items around on the cardboard crown. Your
child can help out by passing each item that needs to be glued on the crown.
5. Finally, let your child proudly wear their crown at home or the par. Enjoy Earth Day!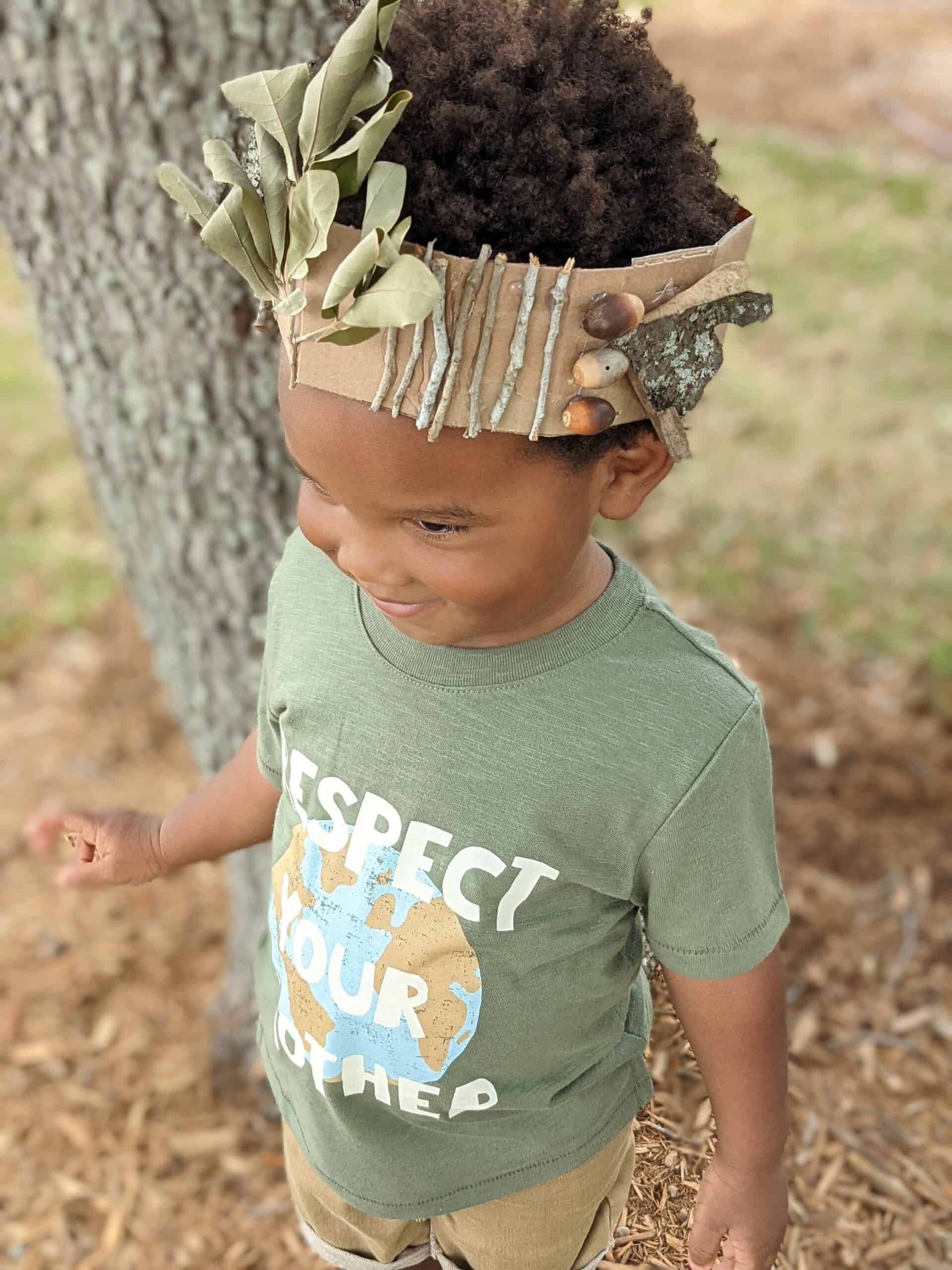 Check out these other past Earth Day projects from Karimah and head over to her site for more crafty fun!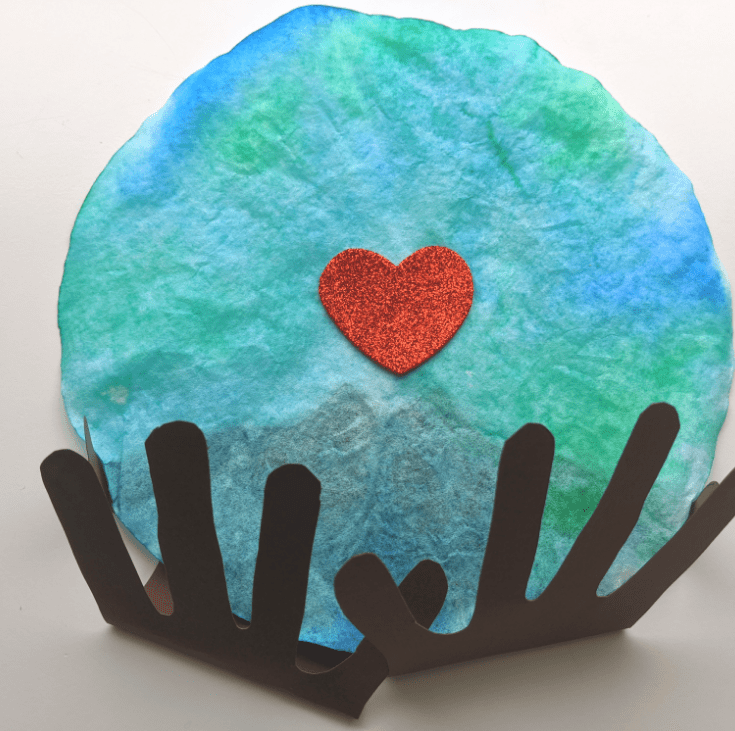 More than likely, you'll already have everything you need for this one! If you're not a coffee drinker, heavy-duty paper towels are a good alternative!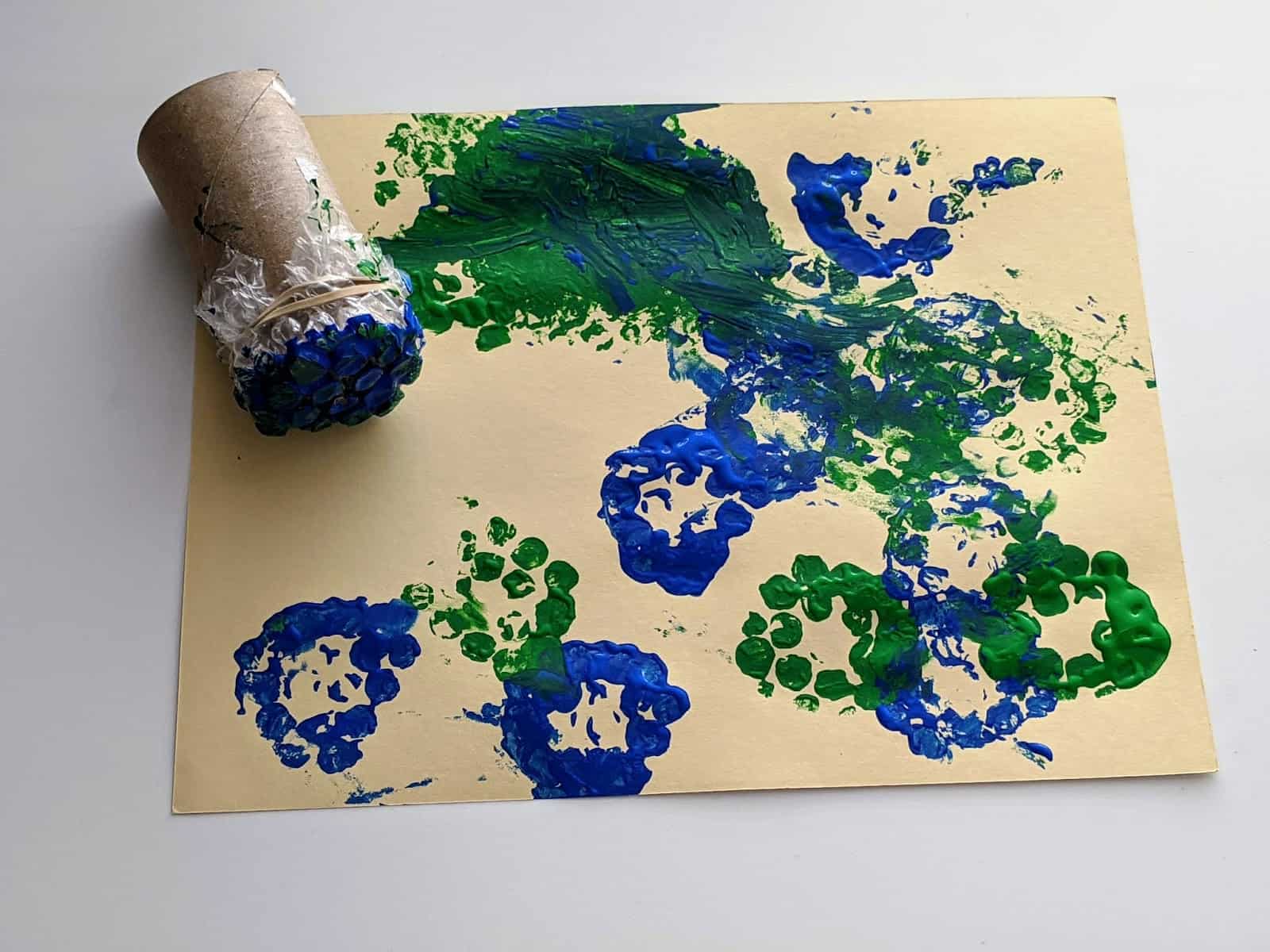 Such a fun idea to use up bubble wrap that you may have been ready to throw away!
Related: Earth Day: 10 Ways to Celebrate Every Day
---
More cool crafts we LOVE:
Recycled Object Marble Run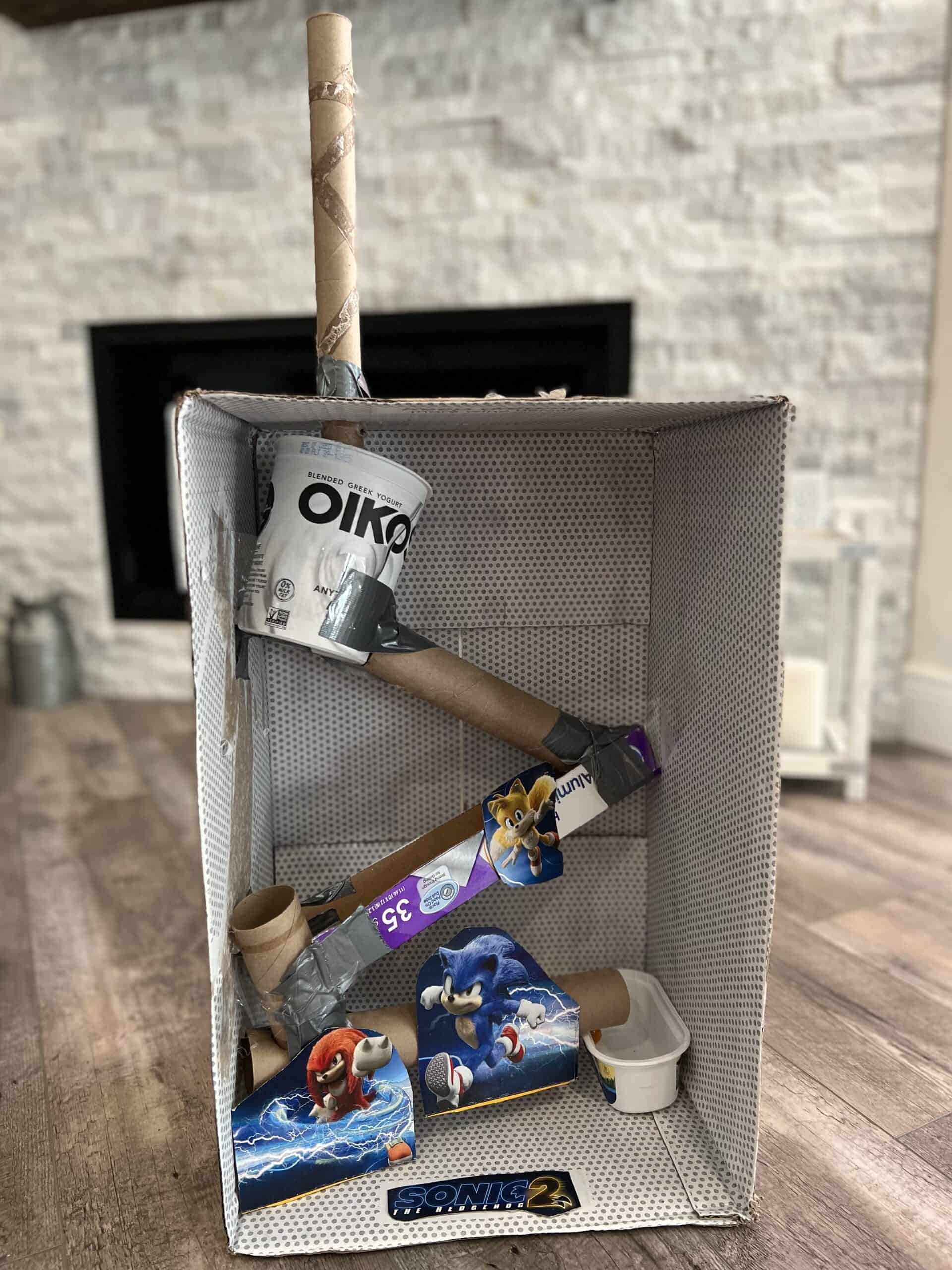 What you'll need:
Medium or large rectangular carboard box
Paper towel rolls
Toilet paper rolls
Plastic containers (yogurt, butter, etc)
Tape and/or hot glue
Any other elongated recyclable items!
Directions:
Cut the flaps off the cardboard box.
Figure out the best placement for your items to make your marble run through the course. You may need to cut holes to help connect the pieces so the marble can drop through.
Tape or glue the pieces in place. It's a good idea to test the marble run as you tape each piece in place to make sure it works!
Decorate it and have fun!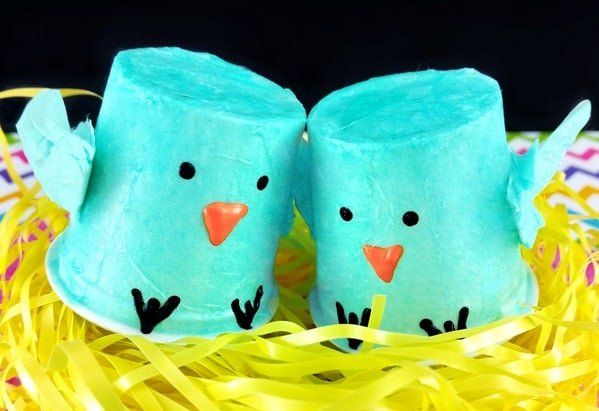 This is such an adorable idea from Artsy Mama to reuse your K-cups instead of throwing them away!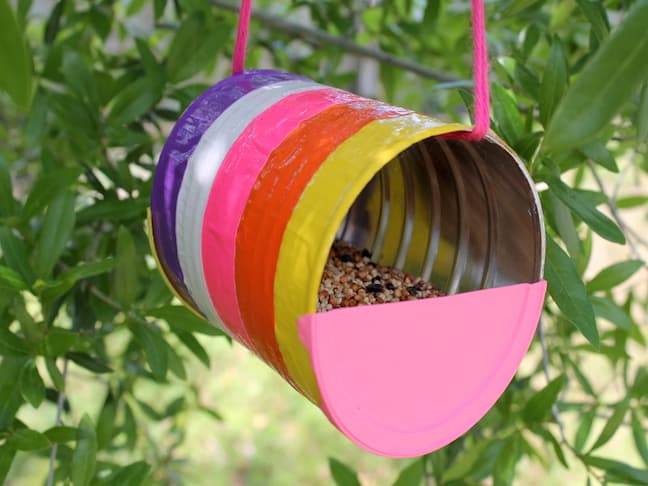 Spring is here and what a cute way to feed the birds in your yard! Head over to Momtastic to find out how to make this sweet little bird feeder!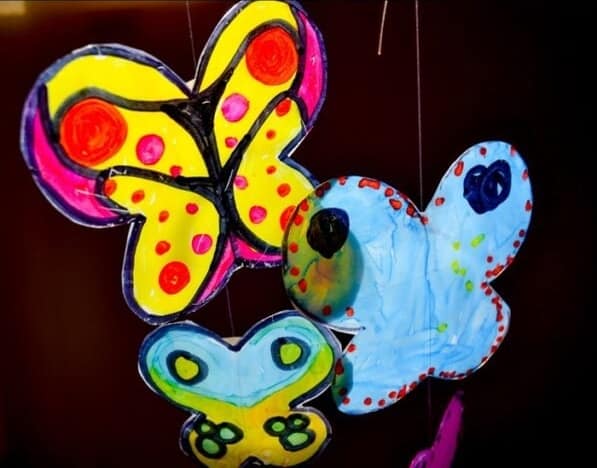 Use recycled milk jugs to make this colorful craft from A Little Pinch of Perfect.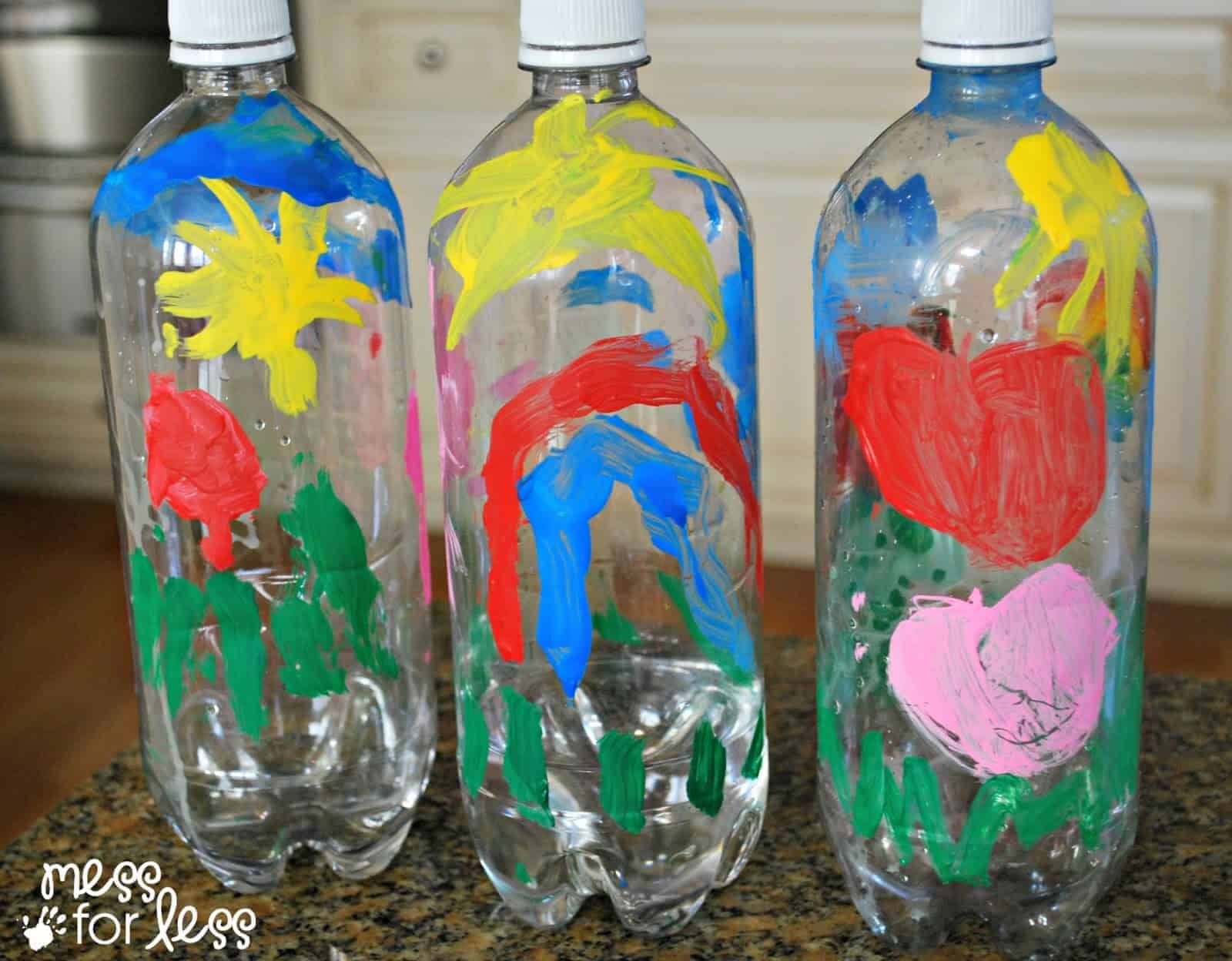 We love this fun idea from Mess for Less! Bonus – it's also a great way to motivate kids to help water the plants.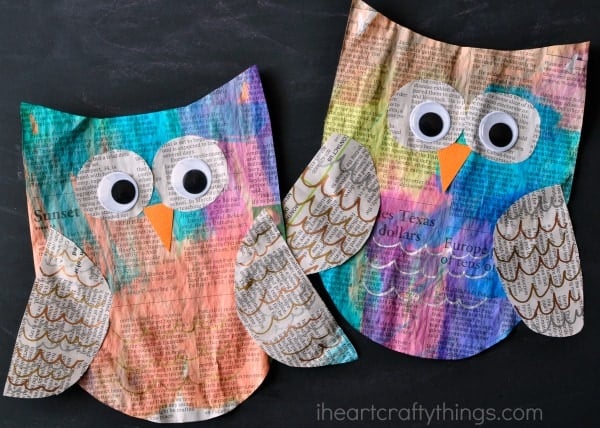 If you have old newspapers laying around, you can make these super cute watercolor owls from I Heart Crafty Things.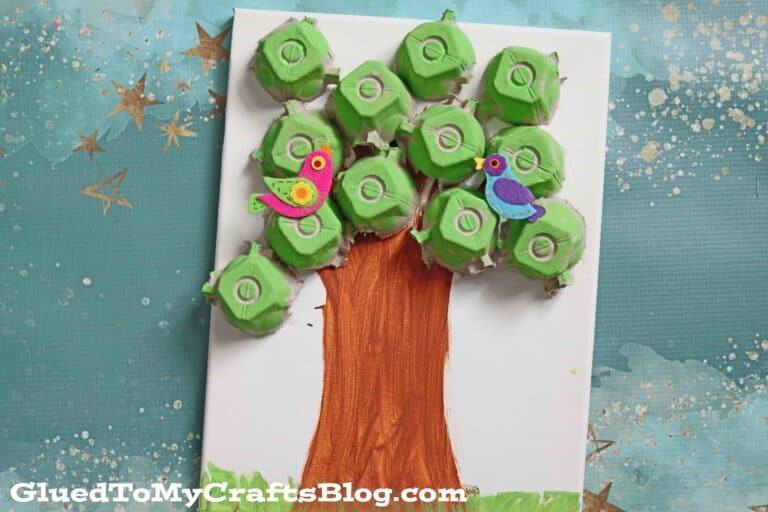 This is a great project for all ages! Check out Glued to My Crafts to learn how to make this tree out of egg cartons.
---
Related stories we think you'll LOVE: