Gallagher's Christmas Trees: A Tradition of Making Forever Memories
If you've spent any time on Instagram you've probably seen Gallagher's Pumpkins and Christmas Trees in St. Pete pop up in your feed.
From the picture-perfect pumpkins to magical moments with Santa, Gallagher's is more than a pumpkin patch or Christmas tree lot—it's a special place that makes you feel as you've been transported to the farm … even though you are standing in the middle of a bustling city on St. Pete's Fourth Street North.
Ciera Gallagher and her husband David took over the family business about 10 years ago and as they embark on Gallagher's 35th anniversary in the Tampa Bay area this year, they not only look forward to continuing the tradition of creating forever memories for families, they are also dreaming big about the future.
TBPM: Ciera, this is more than a business for your family. It's tradition.
CG: People tell us we have created a destination for them and their families and this is their tradition. Not only is it ours, but it's their tradition. We've seen them grow and they've seen my husband grow since he was 1 year old and running around here, and now they see our daughter the past seven years doing the same thing.
People take their Christmas photos here and they make them into cards and send us one. We've had some from families for 25 years. There are other ways to give back. This is just different—it's giving back forever memories. It's really special and it means a lot to us. I can't imagine doing anything else.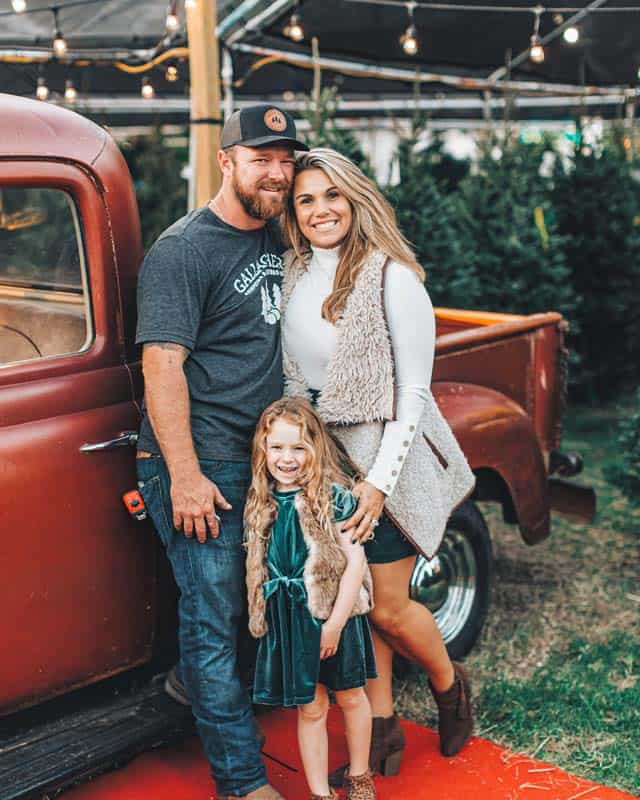 TBPM: Why did you decide to offer more than just pumpkins and Christmas trees?
CG: We're in the middle of a city, and so many people who live here have lived up north at one point. They've had the apple cider donuts; they want the hot cider, they want the truck, they want the animals, they want the bounce house. That's what they're used to, so I try to bring it here.
TBPM: In addition to the adorable photo opps, snacks, and Santa visits, what kind of trees can people find on your lot?
CG: We sell from table top up to 20-foot Christmas trees and we have between 8-10 kinds of Christmas trees. I would say the number one everyone goes for is the Frasier fir, the good smelling ones, but a lot of people love the Nobles.
You can pre-order your trees on our website and we deliver, and we do flocked trees. People love that we can make it look like it snowed on their Christmas trees.
TBPM: You are the second generation of owners. Are you hoping that continues with your daughter when she grows up?
CG: My husband—ever since we had a child, it hits different to him. I think that's why it's very important for us to keep it going for our 7-year-old daughter.
She'll tell people, 'I'm going to run the family business when I get older,' and that just warms my heart.
TBPM: What does the future look like for Gallagher's?
CG: As much as I would hate to move off of Fourth Street, I feel like we've outgrown this space. I would like to offer more. I would never leave St. Petersburg.
We were born and raised here, but I'd love a bigger property and start growing our own stuff.
TBPM: You have even bigger dreams for the future of the Christmas tree part of the business too, right?
CG: The big dream down the road: I would try to get property up in Tennessee or North Carolina. Now, this is just a big dream for us, but wouldn't it be cool if we had cabins up in a tree farm? Some people come and get 10- to 15-foot trees.
It takes a year for a tree to grow one foot, but if you've been getting a tree for the past five years, I could put your name on it and you could come visit your tree with your children. I just thought that would be so cool.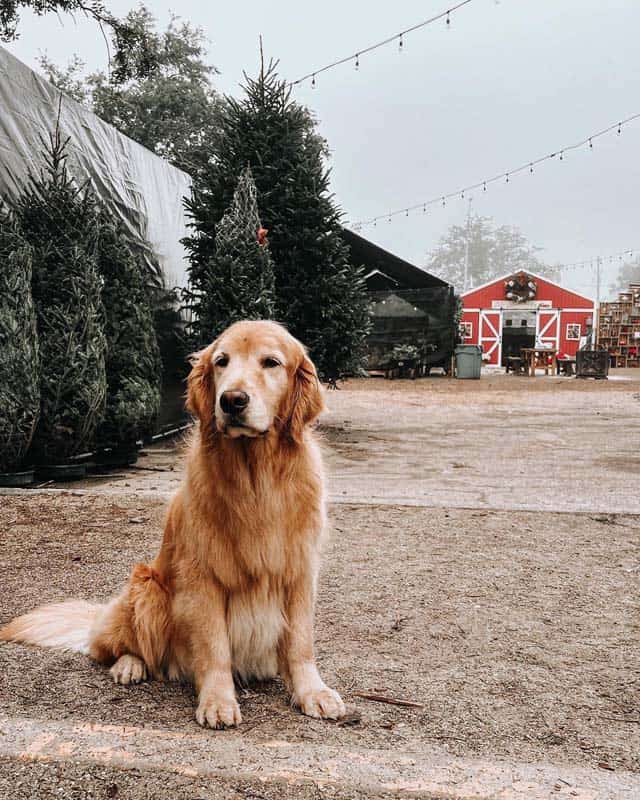 Gallagher's Pumpkins and Christmas Trees is located at 7401 4th Street N., St. Petersburg.
Originally published in December 2022 of Tampa Bay Parenting Magazine.
Related stories we think you'll LOVE: