Gasparilla: It's a Family Affair for Maiken Stefany of EventFest
The Children's Gasparilla Parade and Gasparilla Pirate Fest are deeply engrained family traditions for many people in Tampa Bay, dating back generations. But, for Maiken Stefany and her family, it's so much more than that. Gasparilla IS family.
Related:
Her family has owned and operated the special events company EventFest which has been planning the parades since 1985. We recently spoke with Maiken to learn more about what it's like to grow up Gasparilla!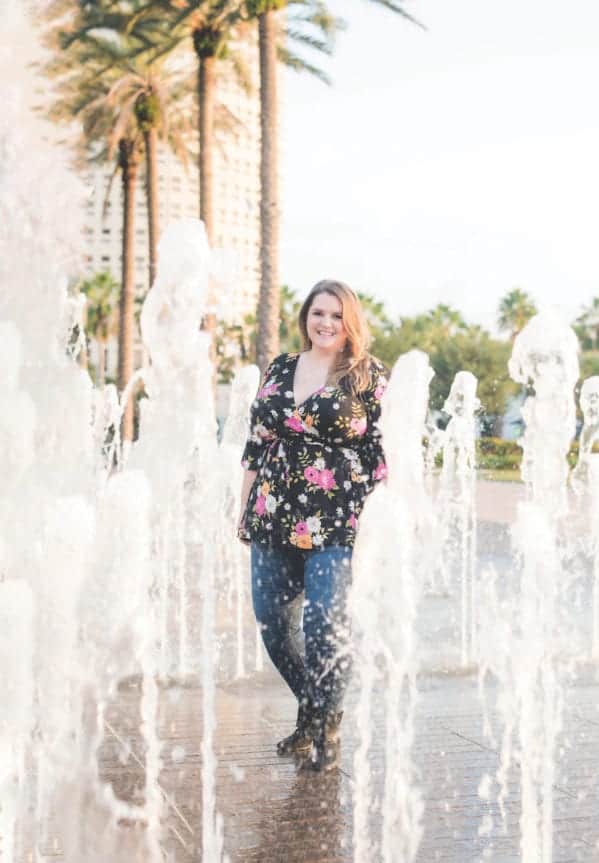 How did you and your family get involved with planning Gasparilla?
Maiken: So, I was fortunate enough to grow up in the events world. I would say it's ingrained in my DNA. My grandmother Barbara Stefany (I call her BingBing) started a special event company in 1985, which produced the Grand Opening of Harbor Island. Over the years, the company grew and began assisting with Gasparilla Pirate Fest as its local event production arm. In 1992, they were awarded the event management contract. Now, Darrell Stefany (aka "Dad" if we're outside of the office) has been the Project Manager of Gasparilla Pirate Fest for nearly 30 years.
What is it like working so closely as a family? Any favorite moments?
Maiken: Working in a family business is kind of like planning a big holiday dinner. It takes coordination, communication, patience, and a true "team" mentality to make it work again and again. One of the perks of working in a family business is that you're genuinely accumulating memories and time spent with family. When you look back over the years, that's something special. My favorite moments include whenever we randomly have "family lunch" in the conference room. Our family, in this case, includes everyone in the office, not just Stefany family members. With a staff of only six people, everyone is family. Whether you were born into it or we've adopted you along the way – there's a special bond there.
We know it was a tough decision to cancel Gasparilla in 2021, but it was a decision that had to be done, right? What was that experience like for you all? 
Maiken: Well, it was a little surreal. 2021 was the first year, during my ten years working on Gasparilla, that we've had to cancel festivities. While it was a difficult decision, we're a community-focused organization first and foremost and know it was the right decision for everyone.
Do you think the pandemic has brought you closer together as a family?
Maiken: We've always been a close family, but these past two years have certainly put into perspective how grateful we are for our health and our time together. 
It must be a good feeling to be able to bring back this beloved tradition to Tampa Bay.
Maiken: We are so happy to be back working on these parades. While we have other events we work on, Children's Gasparilla and Gasparilla Pirate Fest are by far the largest. It's been good to get back into our rhythm while preparing for the 2022 parades.
What are you looking forward to most about this year's Children's Gasparilla? 
Maiken: The Children's Gasparilla is always a highlight for me. From the more than 10,000 kids who participate in the parade to the children who line Bayshore hoping to get their beads, it's a fun, family affair. With this year being the 75th Anniversary of the children's parade, it's remarkable to look back and see how it's transformed over the years.
Which childhood memories do you treasure most from Gasparilla? 
Maiken: My childhood memories are likely a little different from most. Since I grew up in this business, I've only ever known the side that helps produce the event. My brother (Dillon), sister (Kamber) and I would try to help out even when we were kids. I can remember us trying to convince our father to pay us 5 cents for every lanyard we attached to tickets for his sponsors – and he did!
What are your pro tips for families planning to attend this year's event?
Maiken: Here are my top 5 tips for the ultimate Children's Gasparilla with your family:
First and foremost, arrive early. We have so much planned that you won't want to miss a minute.
Plan your parking in advance. Parking is available at the convention center, neighboring businesses along Bayshore or the Ft. Brooke Garage downtown.
Skip parking concerns by using the Shuttle and FREE Jolley Roger Trolley. Check out details on our information page:  gasparillapiratefest.com/childrens-fest/event-info-map/
Bring a jacket. Our waterfront experience often includes a cool breeze!
Lock in the best view for your little mateys by purchasing reserved seats. Tickets are available at  GasparillaTreasures.com.
Where do you all envision the celebration going in the future?
Maiken: We don't anticipate the size of Children's Gasparilla growing any further, but that doesn't mean we stop here. We are continually focused on enhancing the experience for our families. I envision adding in new elements similar to the air show, SOCOM Jumps, and Jolley Roger Trolley. I can't imagine what Children's Gasparilla will look like in ten years, but I'm excited to see it – that's for sure!