Gasparilla Party Snack Ideas for Pirates of All Ages
Ahoy mateys! Gasparilla goodies aren't just for parade day! From your galley straight to your little pirate's lunch box, here are some fun ways to "piratize" even the simplest lunches to double as Gasparilla Children's Parade party snacks.

Gasparilla Appetizers: Sweet and savory sword skewers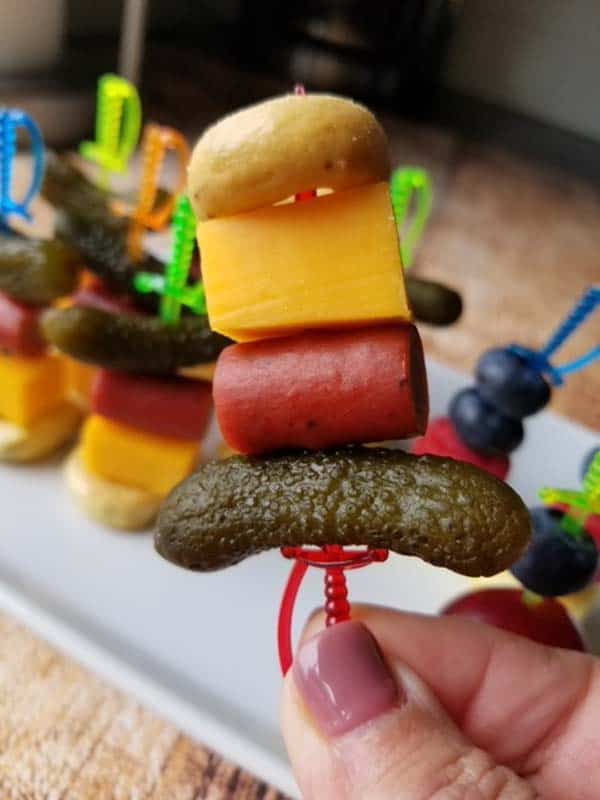 For the sweet skewers, alternate berries, bite size pineapple chunks and grapes. (Grapes should be cut in half lengthwise for kids under 4 years old. Always make sure they are sitting down to enjoy safely.)
For the savory skewers, alternate meat and cheese, pickles or olives and baby tomatoes.
Shiver me timbers! Check out these delicious entrees. 
Hot dog or sausage pirate ships: 
Decorate your hot dog or sausage with your favorite Jolly Roger flags as masts. You can cut an index card in half and use pirate stickers for the mast! Pierce the mast/flag with a toothpick and place the toothpick flag onto your hot dog or sausage. Top as usual and enjoy!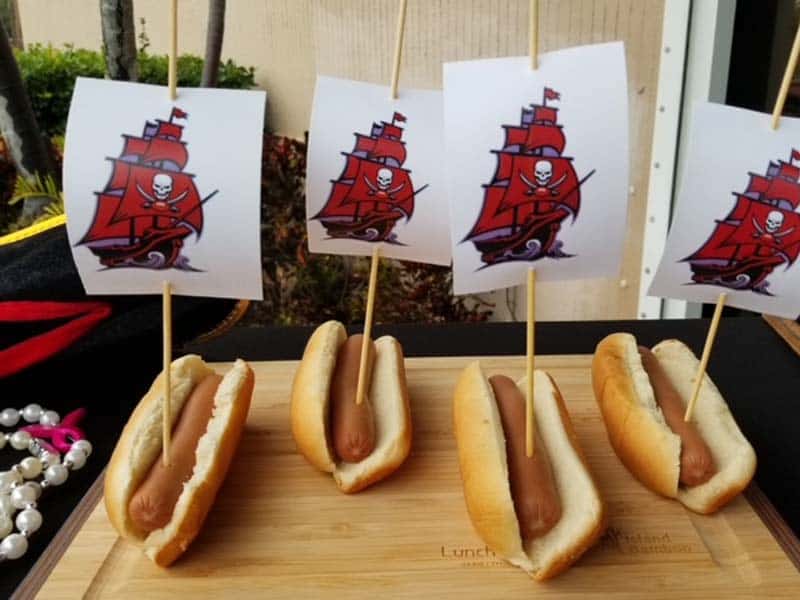 Treasure map pizza: 
We made our own cheese pizza with store bought pizza dough. We created the map tracks using sliced olives. The ship is a quartered bell pepper with a triangle as the mast. The trees can be cut from a green bell pepper, or you can use parsley like we did. "X" marks the spot with two pieces of red bell pepper. Get as creative as you want to with this one!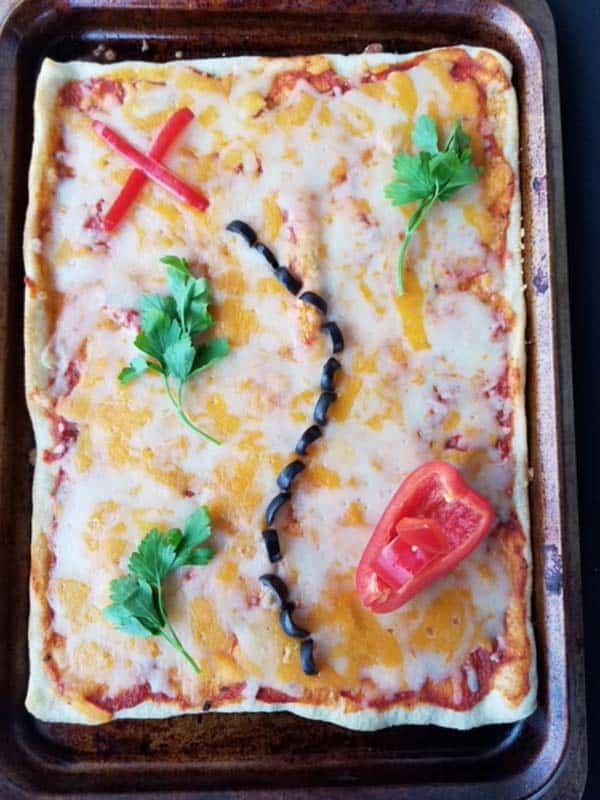 This idea works well on a sheet cake if you'd rather have a treasure map dessert! Use fruit and chocolate in place of the veggies.
For your sweet tooth: Gasparilla Inspired Treats
Transform your store bought or homemade cupcakes into pirate loot by topping it with a jolly roger cupcake topper! These are available on Amazon.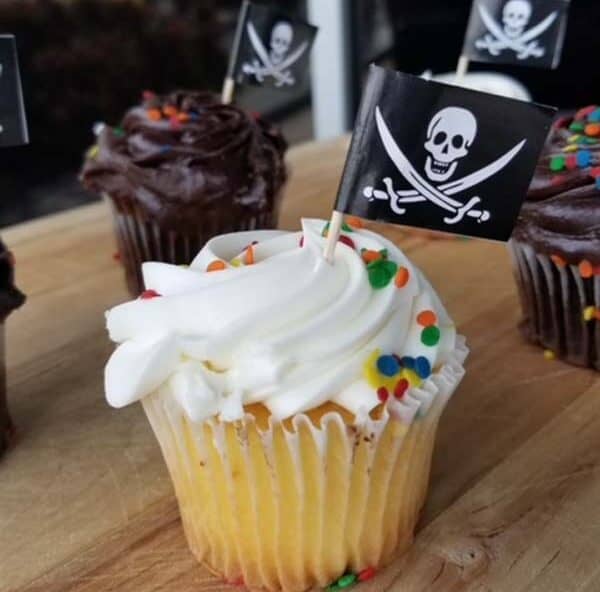 Get your little buccaneers in the kitchen to make these easy Pirate Pops!

What you'll need: 
Cake pop kit – lollipop sticks, treat bags and twist ties (available on Amazon)
Marshmallows
Candy melts (we used brown and pink)
Food safe markers to draw eye patches and pirate faces onto your marshmallow.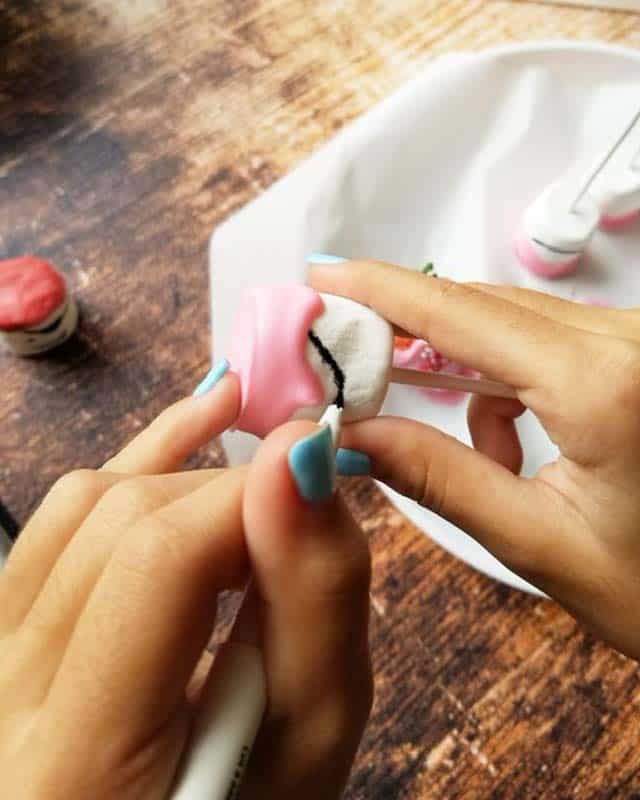 Directions:
Melt your candy melts as directed on the package and set aside.
Secure the marshmallow onto a lollipop stick.
Dip the top of your marshmallow into the candy melts and set aside.
Once you have all your marshmallows dipped in the candy, place them in the refrigerator for about 20 minutes so the candy melts have set and hardened.
Now it's time to customize your pirates! With food safe markers, you can add draw on eye patches, beards and smiles.
For more fun and delicious lunch ideas, check out @lunchboxmafia on Instagram. I'll see you there, me hearties!
---
Originally published in January 2023 of Tampa Bay Parenting Magazine.