Get WILD: Animal encounters in Tampa Bay your kids will never forget  
There's more to area attractions and theme parks than roller coasters and boat tours. Gift your child an experience they will never forget with unique animal encounters in Tampa Bay!
We're sharing our favorites based on our personal experiences, so we've 'been there, done that' and hope you'll love these encounters too!
---
Busch Gardens Tampa Bay:
Busch Gardens offers a herd of animal encounter experiences. The following are a few we tried with our kids and loved! Visit BuschGardens.com to learn more about these and other amazing tours like the Serengeti Safari Tour!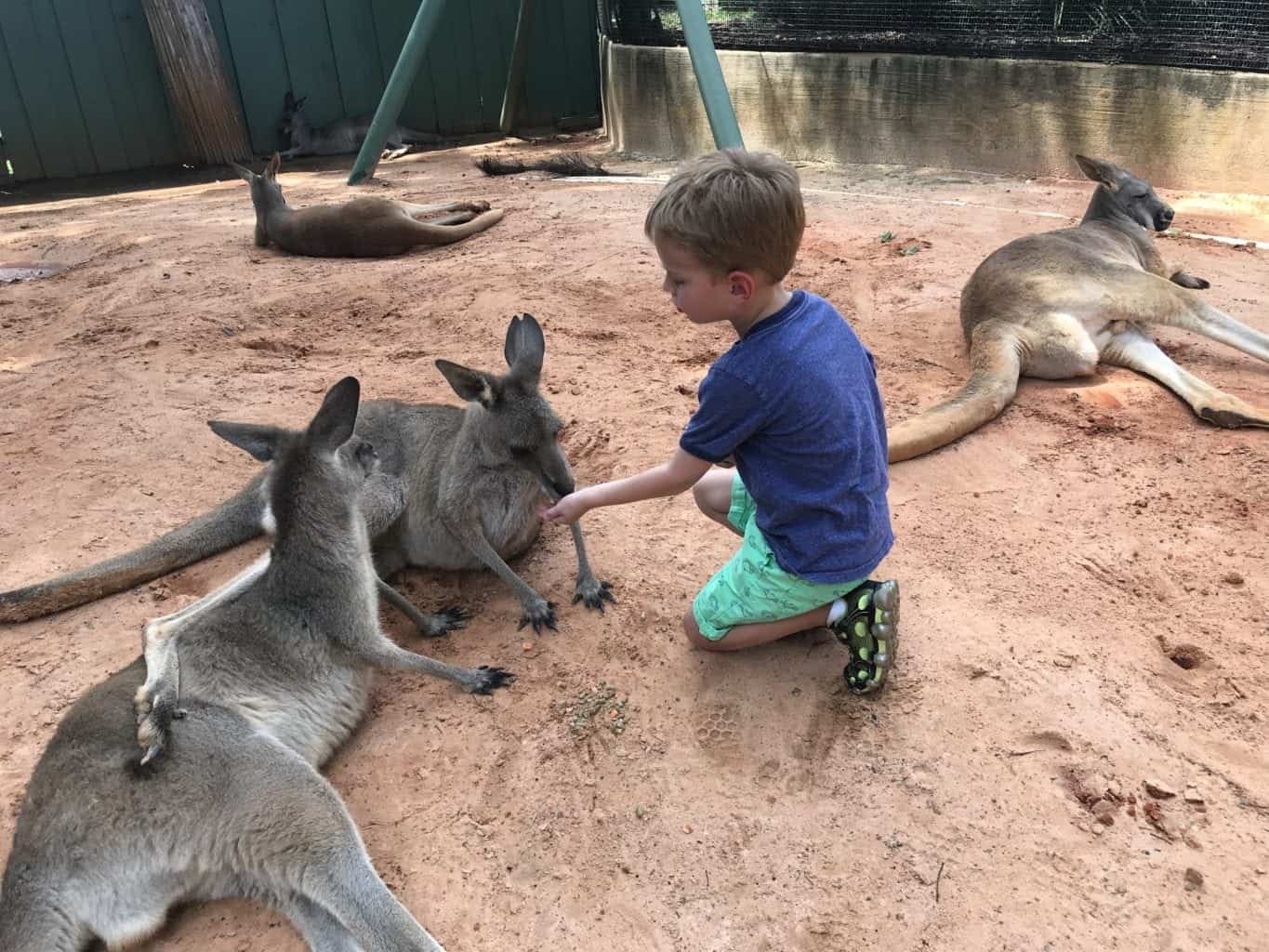 Kangaloom at Walkabout Way:  
Journey to the Land Down Under and hand feed kangaroos and wallabies! Our kiddo loved this experience. It is truly unique to our area and so much fun. The kangaroos were gentle and loved their sweet potato treats. This experience is for kids ages 5 and older.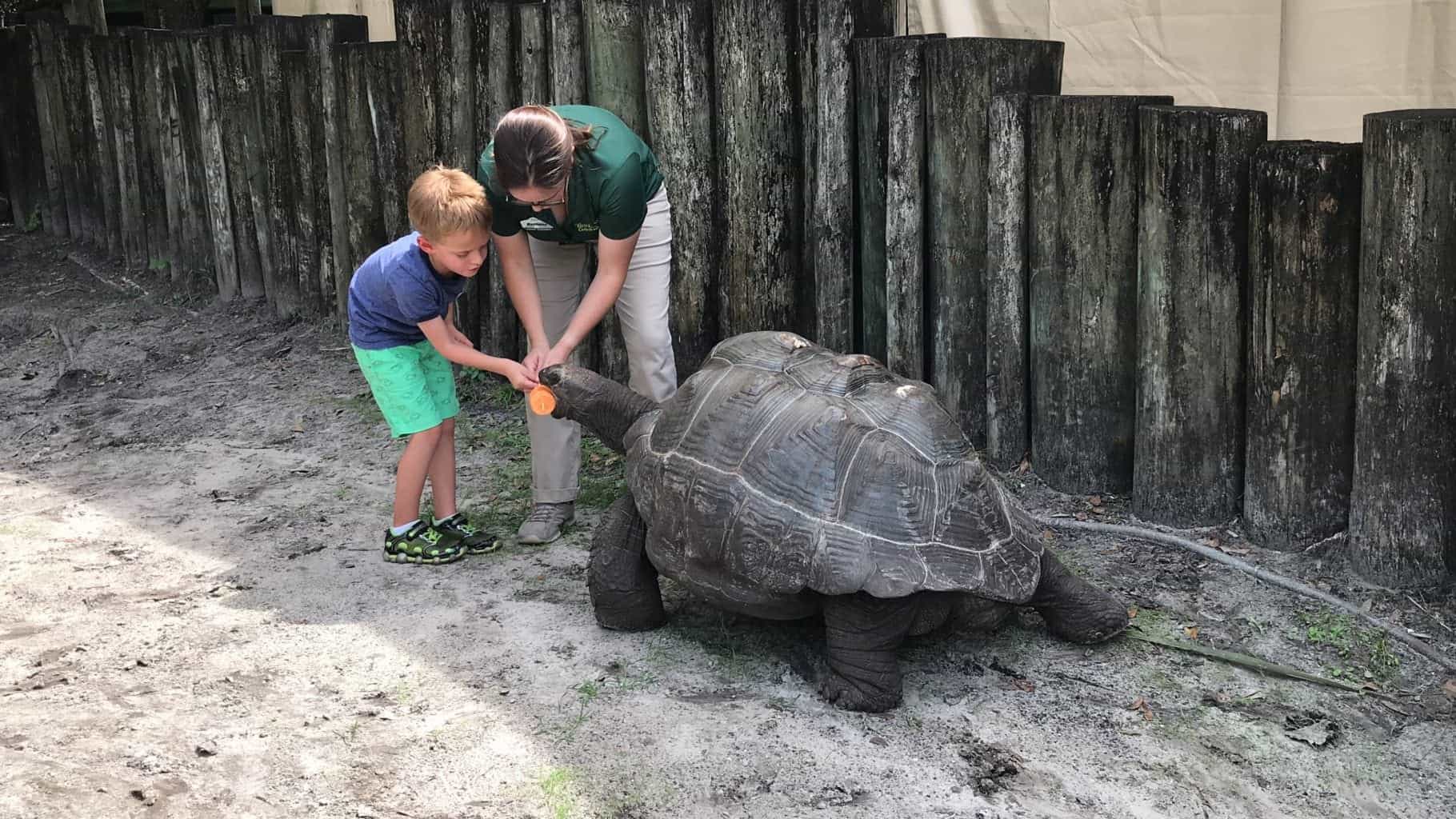 Aldabra Tortoise Insider Tour: $19.00  
During this 30-minute tour, your child will get up close and personal with one of the world's largest tortoises and even get to feed the tortoise some special healthy treats! This tour is for ages 5 and older. 
---
ZooTampa at Lowry Park: 
Animal encounters are $10 for Zoo Members and $15 for Non-Members. To learn more about other backstage tours and experiences, visit zootampa.org.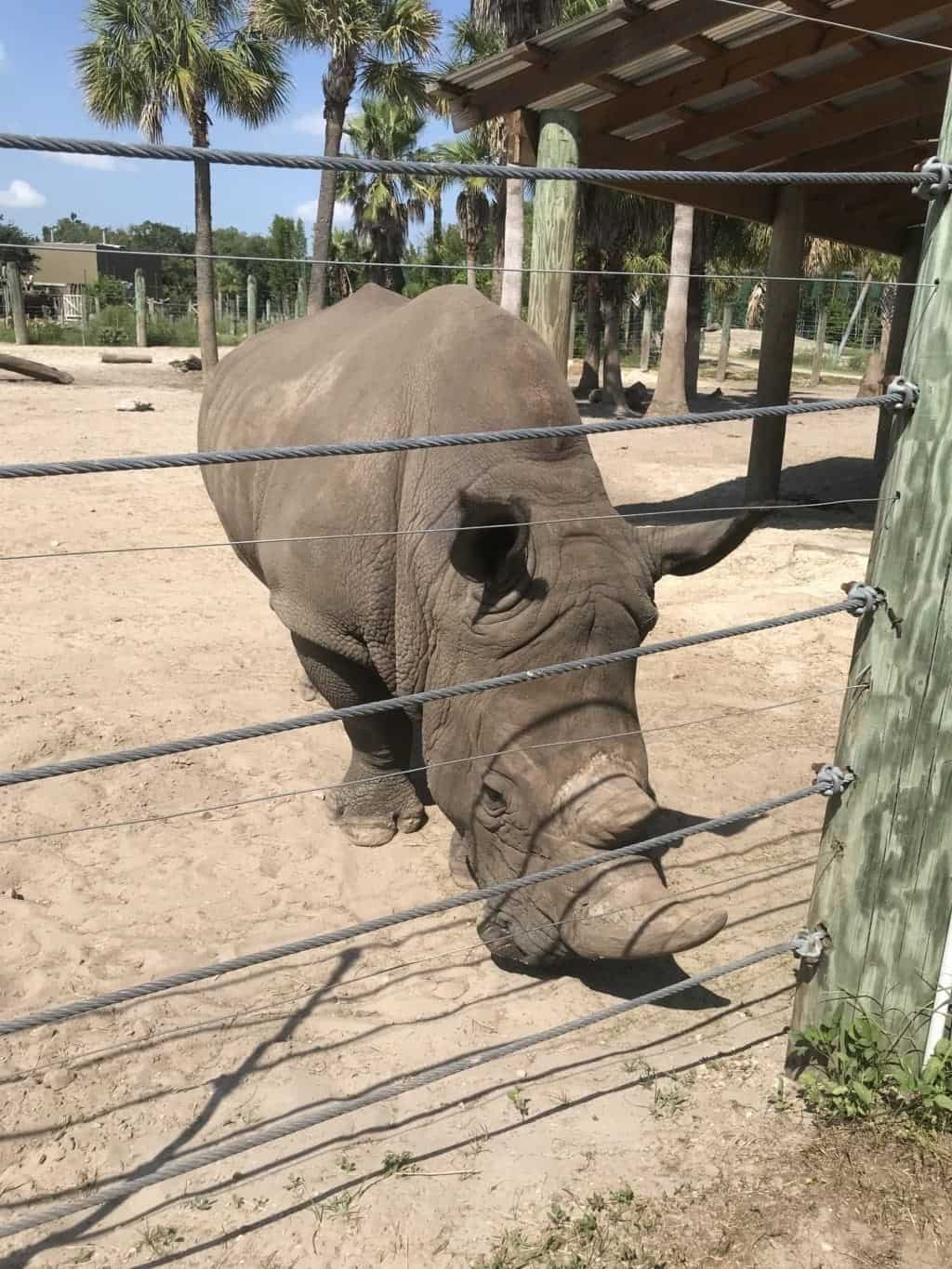 Southern White Rhino Backstage Tour:  
Go nose to horn for a 30-minute tactile encounter with this beautiful creature. White Rhinos love the interaction and love a good scratch down! This tour is best for kids ages 5 and older.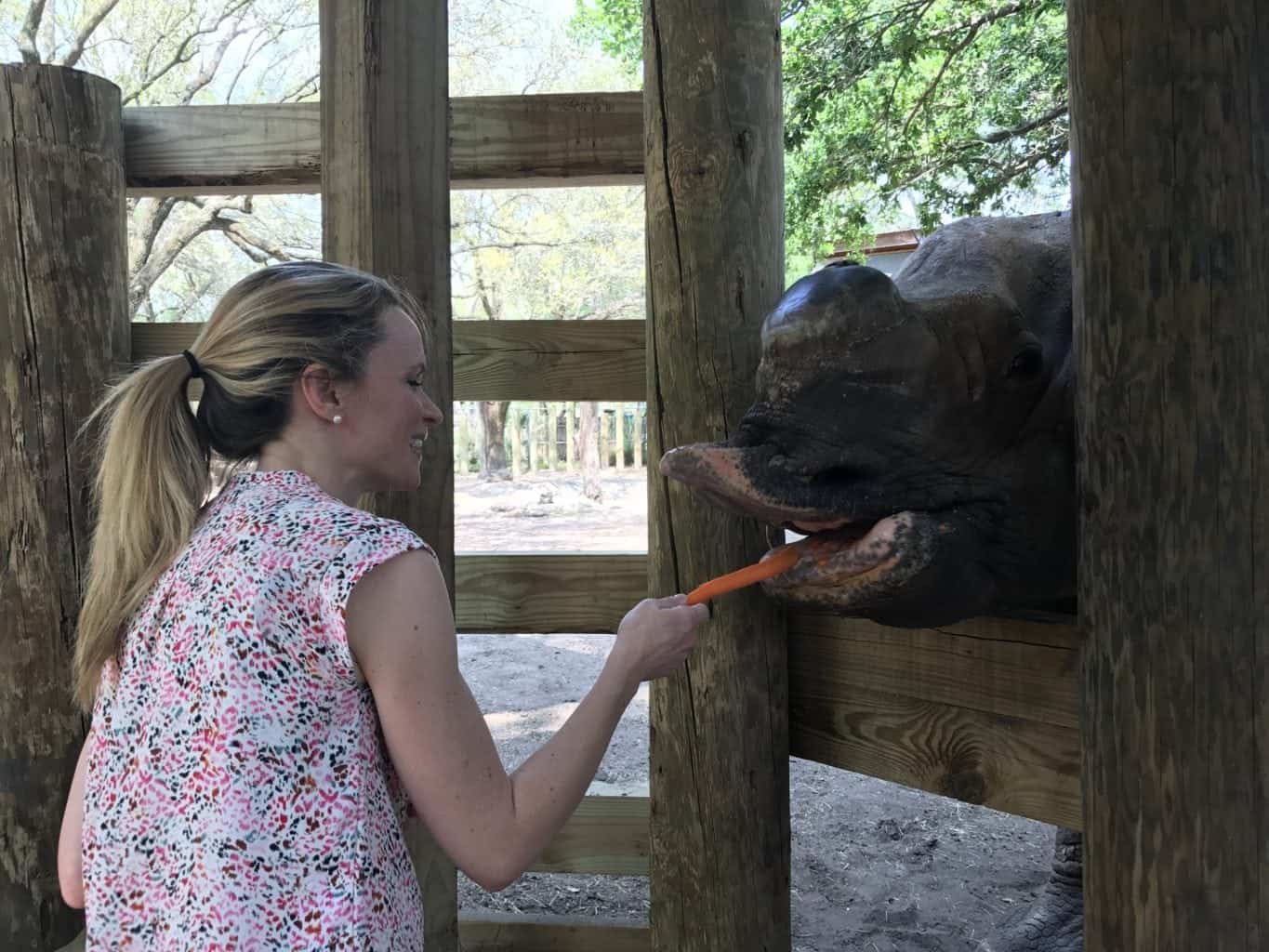 Indian Rhino Feeding:
This is a super cool experience for kids ages 5 and older to not only get up close to a rare Indian Rhino, but actually feed one! We met 'Johnny' the rhino nose to horn and discovered his love of carrots and lettuce! (Saturday and Sunday only)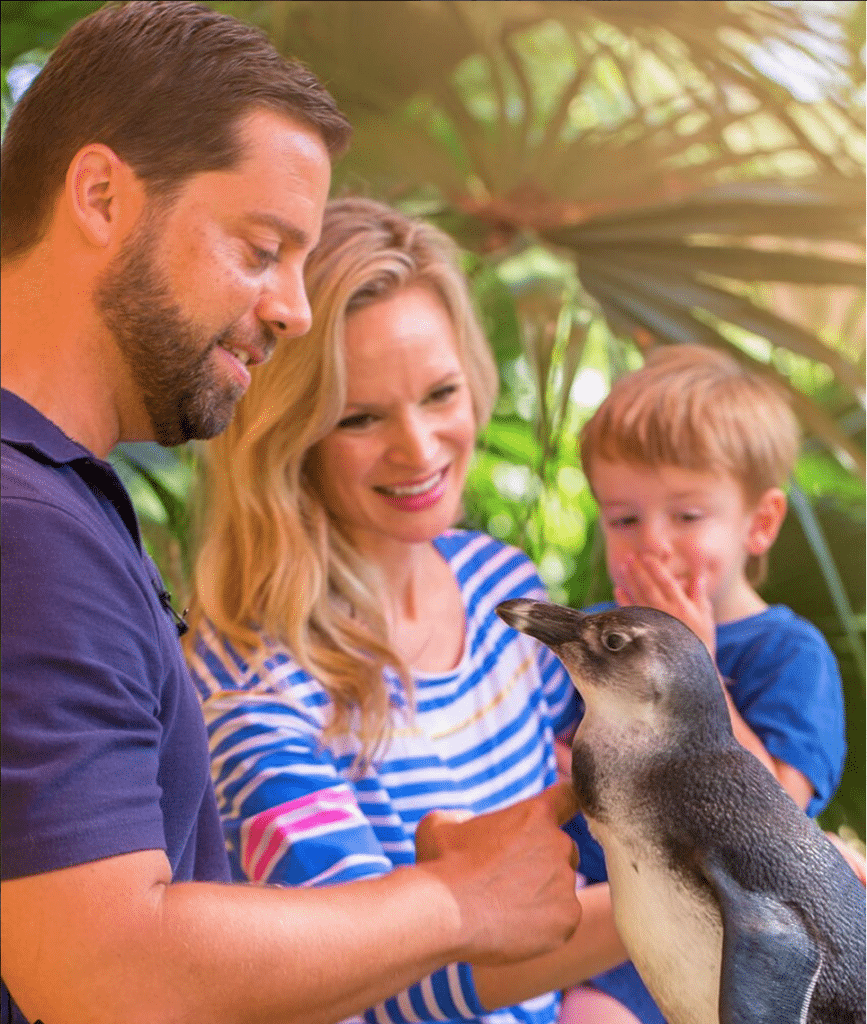 African Penguin Experience: 
Waddle up to some of the cutest chicks in town! The African Penguin Backstage tour offers a unique peek at how zoo keepers care for these feathered creatures and also allows you a chance to pet a penguin—it's an experience you and the kids won't forget! Younger children can participate in this activity.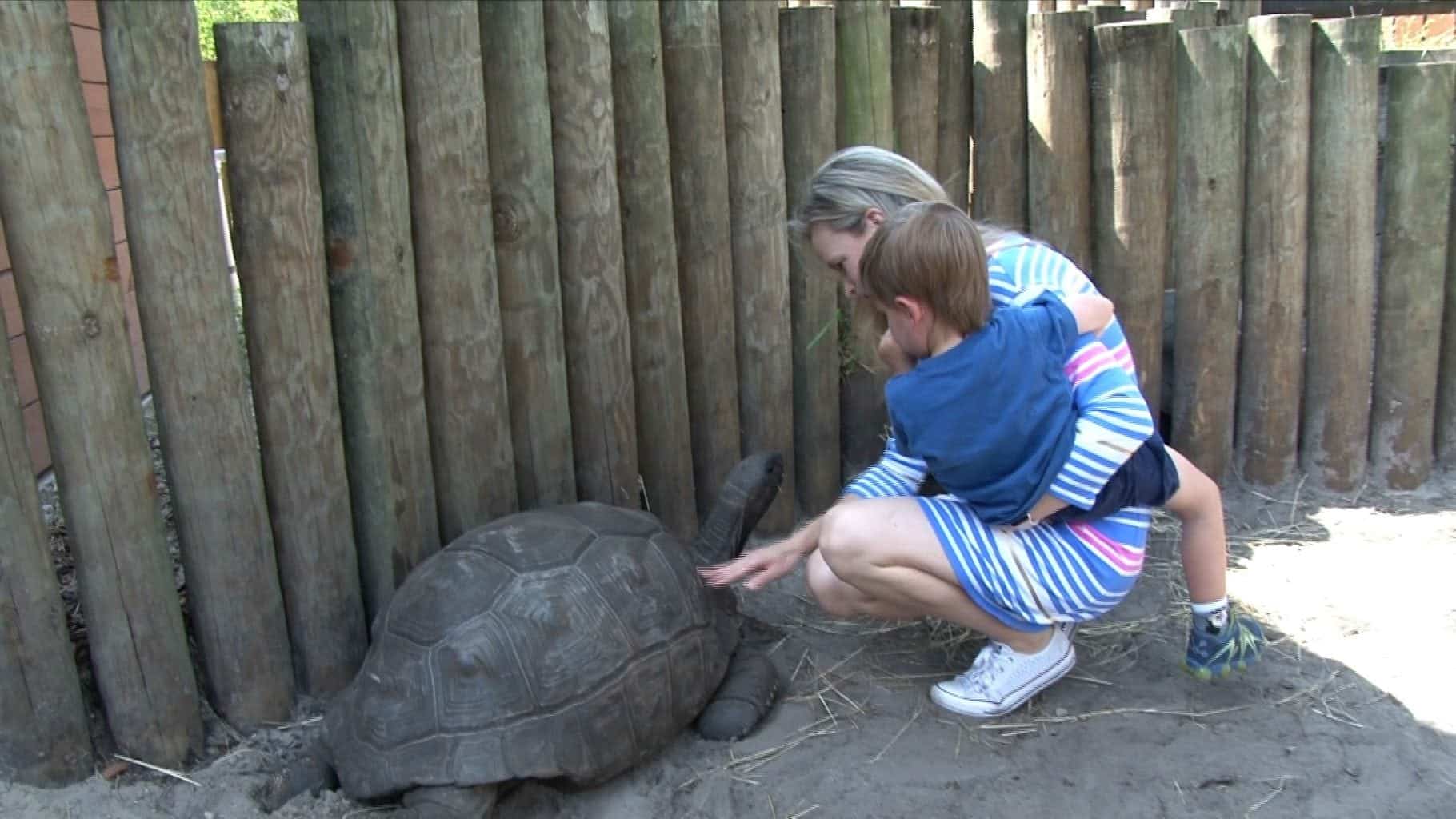 Aldabra Tortoise Experience: 
This is not a feeding experience and a really great opportunity for young children to get up close with an Aldabra Tortoise. Our 3-year-old had a great morning getting to know one of the tortoises, Bruce.  (Saturday and Sunday only)
Feed a Giraffe:  
This is probably one of our kids' favorite experiences. You don't have to book an appointment. Just walk over to the Safari of Africa area and walk up the ramp to the giraffe feeding area to purchase leaves of lettuce. They'll have staff ready to take your photo too if you decide you want to purchase a pro photo! 
---
The Florida Aquarium: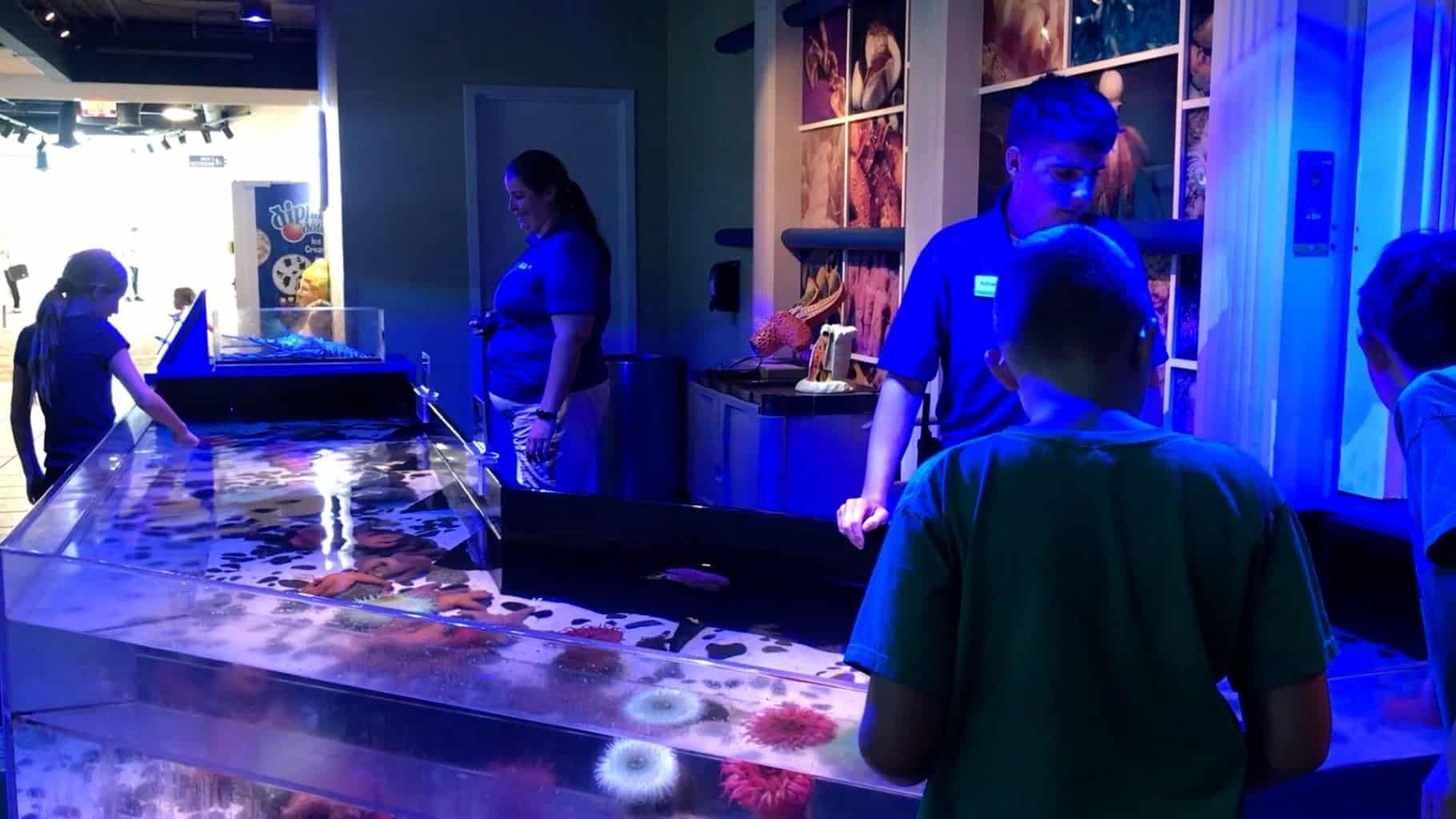 Included in your admission is the No Bone Zone and Sting Ray Bay,  great opportunities for your kiddos to touch an anemone or starfish.  
Visit flaquarium.org to sign up for more experiences offered at The Florida Aquarium.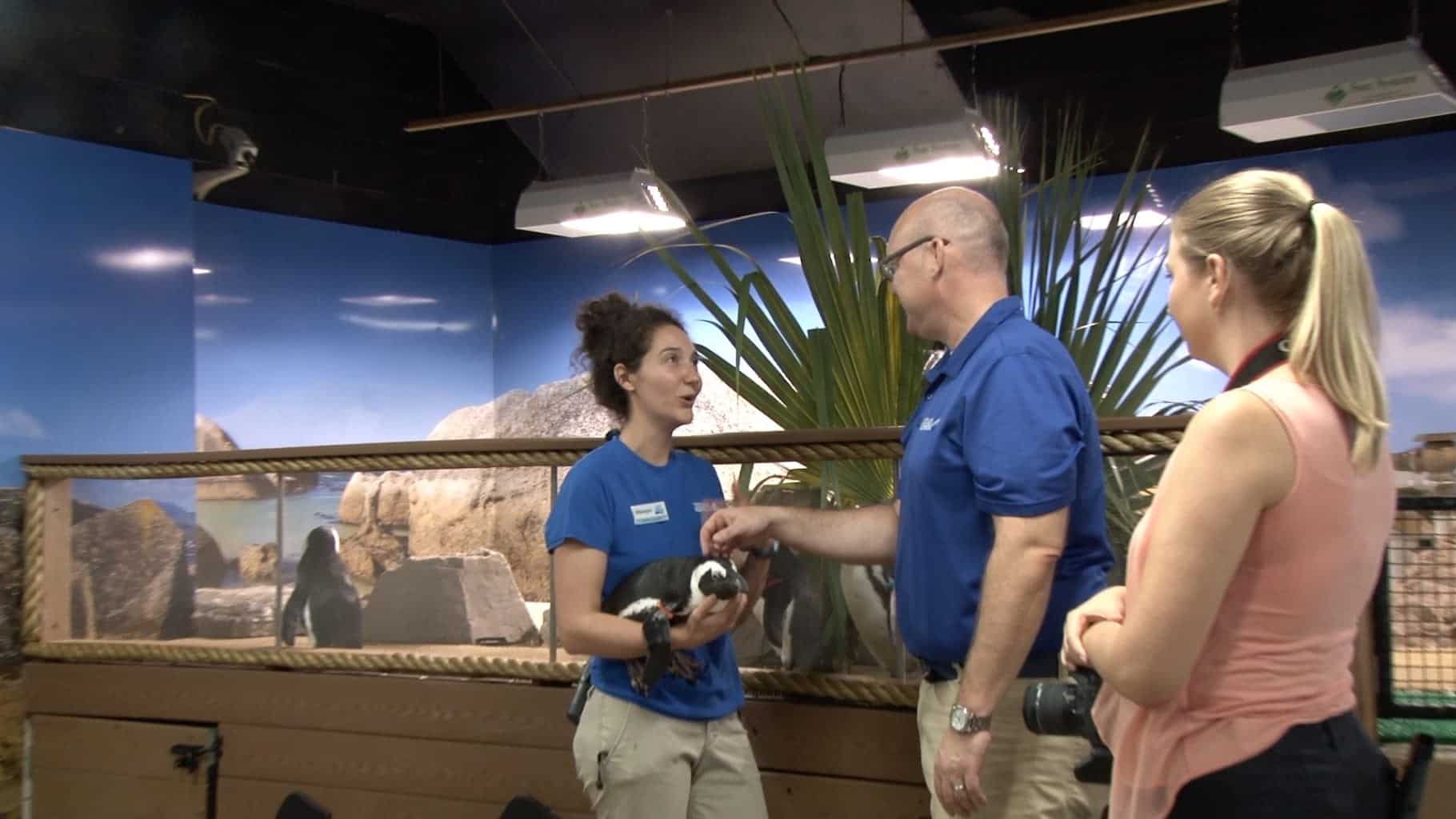 Penguin Backstage Pass: $25 for Members and $30 for Non-Members  
This 30-minute tour puts you center stage with a penguin biologist and the African penguins. Guests can help feed the penguins and even pose for pictures. We hear people have used this experience to propose and for baby announcements!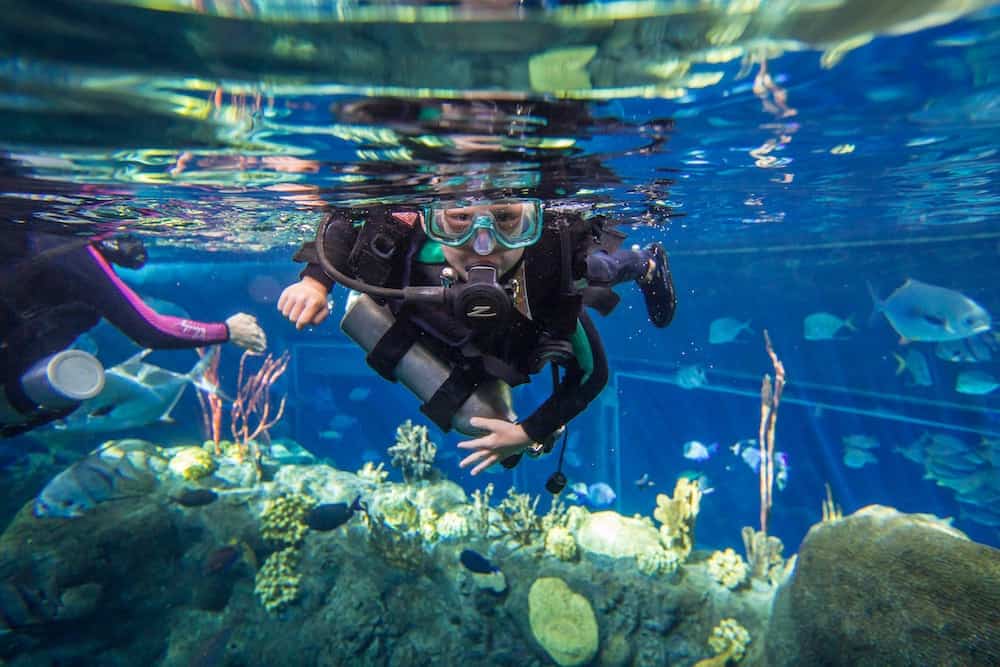 Swim with the Sharks: $110 
This is for kids ages 9 and older and does not require SCUBA certification. It's basically a snorkel experience where you'll swim above water with the fish, stingrays, sea turtles and sharks. You'll get a video of your experience to show your friends! 
By the way, you can dive with the sharks if you have SCUBA certification–check it out: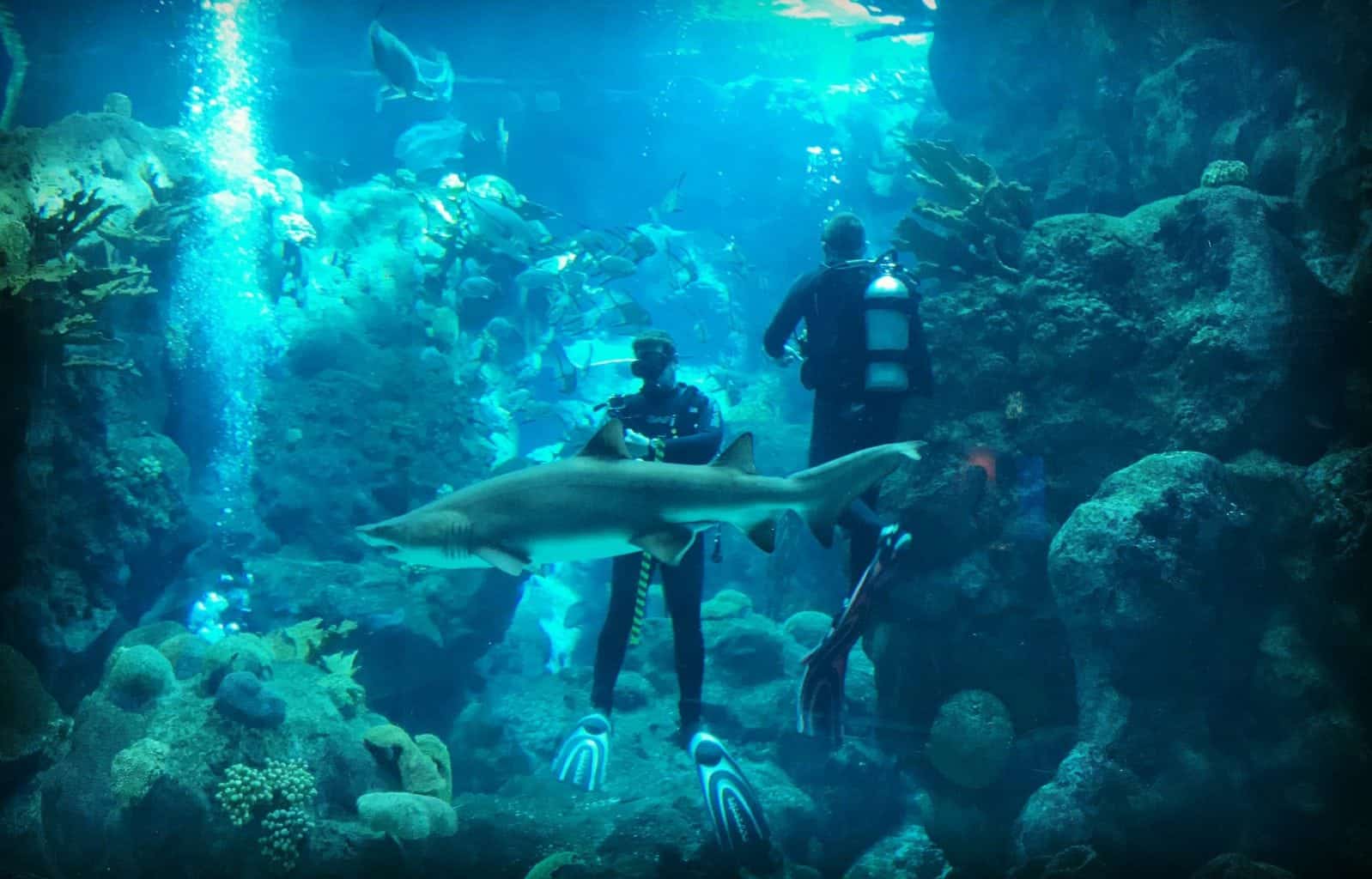 NEW EXPERIENCE:  Swim with Sea Turtles and Sharks–  The new Heart of the Sea offers a  brand-new snorkel experience. Get ready to swim with a variety of sea animals including sea turtles, stingrays, goliath groupers, nurse sharks and bonnet head sharks.  The snorkel experience is an additional cost to general admission children and adults of all abilities. Ages 6 and older may participate.
---
Sunken Gardens: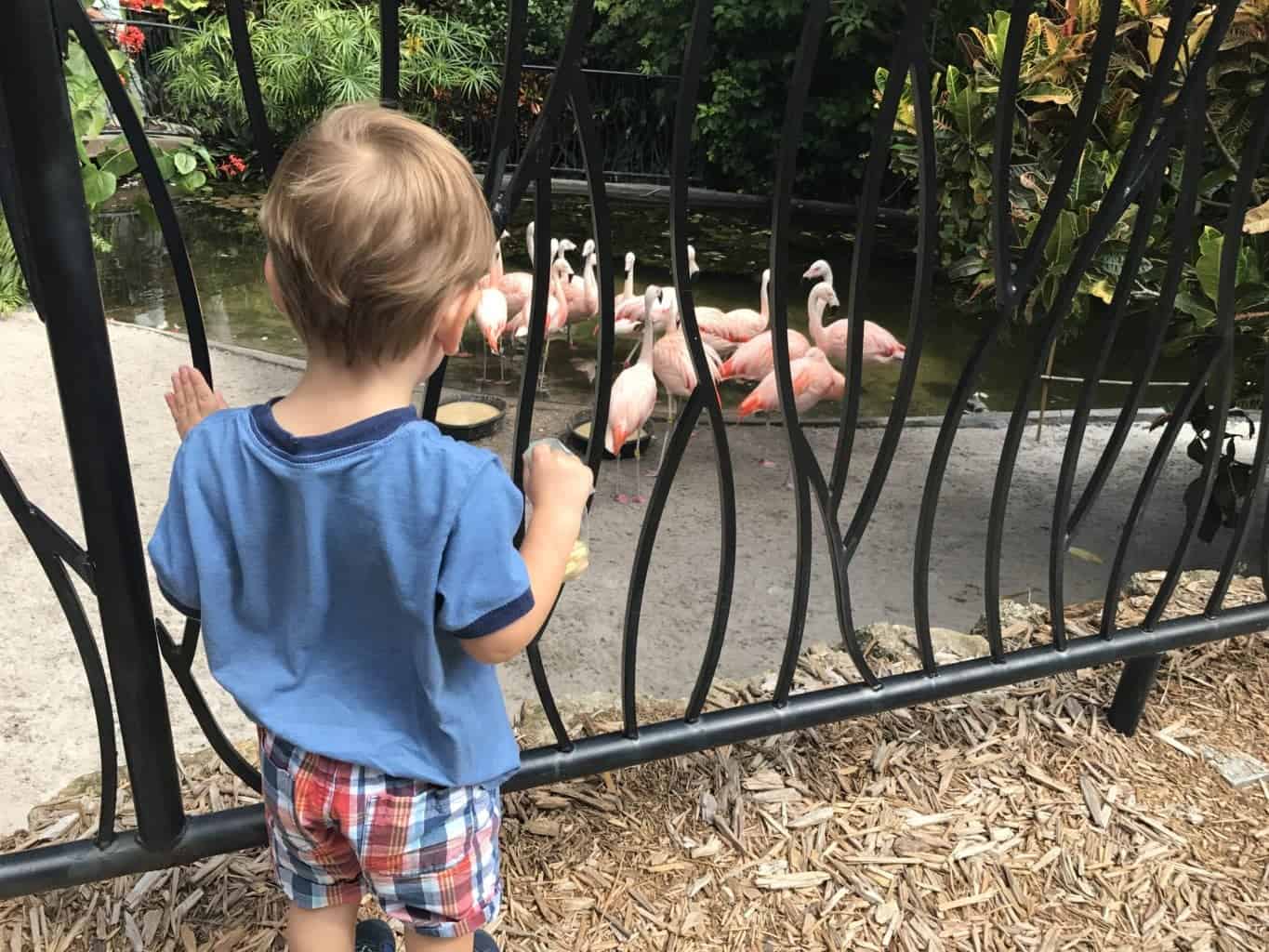 These aren't true one-on-one animal experiences, but if you have young children, we know they'll enjoy seeing the flock of flamingos or checking out the giant goldfish as they walk through the beautiful gardens. Be sure to say hello to the talking parrots too! It's a beautiful escape from the rush of everyday life. Sunken Gardens also happens to be next door to Great Explorations Children's Museum, so check it out!