A Little Change – A Lot of Heart at Roland Park K-8
One of the beautiful things about the International Baccalaureate Program, especially in the younger grades, are the pillars of compassion and empathy.
So, when the students at Roland Park K-8 heard about the wildfires in Maui, their first thoughts were, 'How can we help?'
From there, an idea was born.
"At Roland Park, we are very lucky to be an IB school, which is very student-driven," explains Tara Tilotta, a kindergarten teacher at Roland Park. "I find if you give little humans a chance to be caring, they are going to run with it. So, when they were coming in and talking about what they saw in the news, we decided we were going to get together as a class and collect as many coins as possible to help with the Maui schools and houses."
And, as with many wonderful ideas, it caught on fast! Soon, every class at Roland Park was raising coins for Maui. Many students searched couch cushions and did extra chores at home to earn the change.
Then the idea spread even further… To Roland Park's sister school, York Innovation Academy, which is also applying to be an IB school.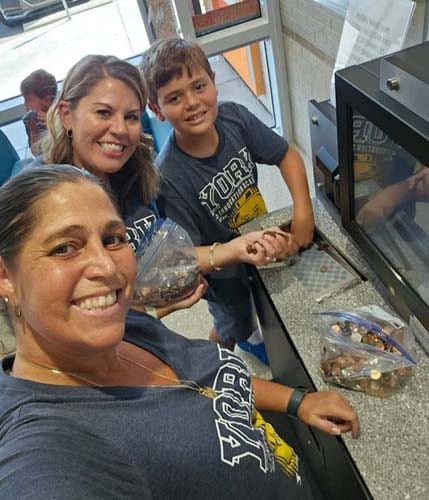 "Being an IB school, a really big part of our focus is on service, leadership, and commitment, not just to our local community, but also the global community," says Brooke Whalen, the IB Coordinator at York Innovation Academy. "We were happy to partner with Roland Park to give the kids an opportunity to get involved, and the students came up with some really cute and creative solutions to a typical coin drive."
For example, Aria Davis, a fourth grader at York, decided to set up a lemonade stand in her community. "It makes me feel joyful and happy that I'm not the only one that's going to be happy. I raised exactly $315.41!"
Language Arts teacher Dani Cooper also wanted her students to be involved, but in a slightly different way. She asked her students if they'd want to write letters to the children in Maui who lost everything in the wildfire.
"We're trying to teach our children here that service is a big piece of who we are and our character. We can't just say we want to help; we have to show action in helping. So, we took a pause in some curriculum and decided to show compassion through writing."
The letters are beautiful, full of kindness and heart.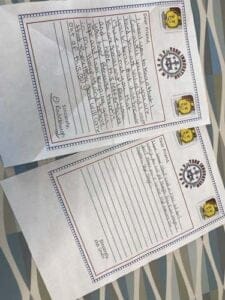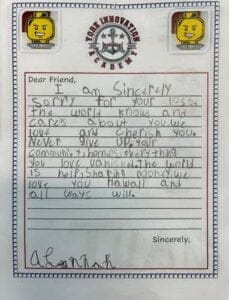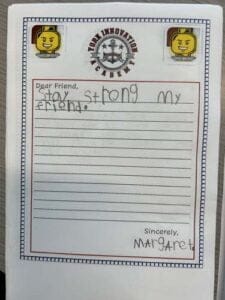 Sixth grader Eli wrote:
"Dear friend, I want you to know that I care about you and you are loved. You are valued and I want you to know that you are special, and I hope this letter gives you hope, because there is hope. I am keeping you in my thoughts."
In all, the students at Roland Park and York Innovation raised more than $13,500 for the students and teachers in Maui and wrote them hundreds of letters.
Developing internationally minded people who help create a better and more peaceful world. That's the aim of the IB program.
It appears to be a success in Hillsborough County Public Schools.
"This is a life lesson for them," said Tara Tilotta of her kindergartners. "We can be caring, and we can make a huge difference in the world. Changing the world, one kid at a time."
Roland Park K-8 and York Innovation Academy are both Magnet Schools. To learn more about the Magnet Program and to apply for the first window (which opens on Nov. 1) visit HillsboroughSchools.org/Magnet
---
Originally published in October 2023 of Tampa Bay Parenting Magazine.