How to play like Blippi in Tampa Bay
Blippi the Musical is heading to the stage in Tampa Bay on May 28, 2022 as The Straz in Tampa, but this isn't his first stop in our neighborhood!
We've spent plenty of time watching Blippi over the years and we couldn't help but notice a few familiar spots around town. His field trip to Glazer Children's Museum is perhaps one of the most popular locally filmed videos in his lineup with more than 300 million views! That's a lot of screen time for one of our favorite museums.
We've done some digging to find out where else Blippi has been so you and the kids can go play at all of the places Blippi has explored in Tampa Bay!
Blippi at Glazer Children's Museum in Tampa
YouTube: Blippi Learns at the Children's Museum | 304+ million views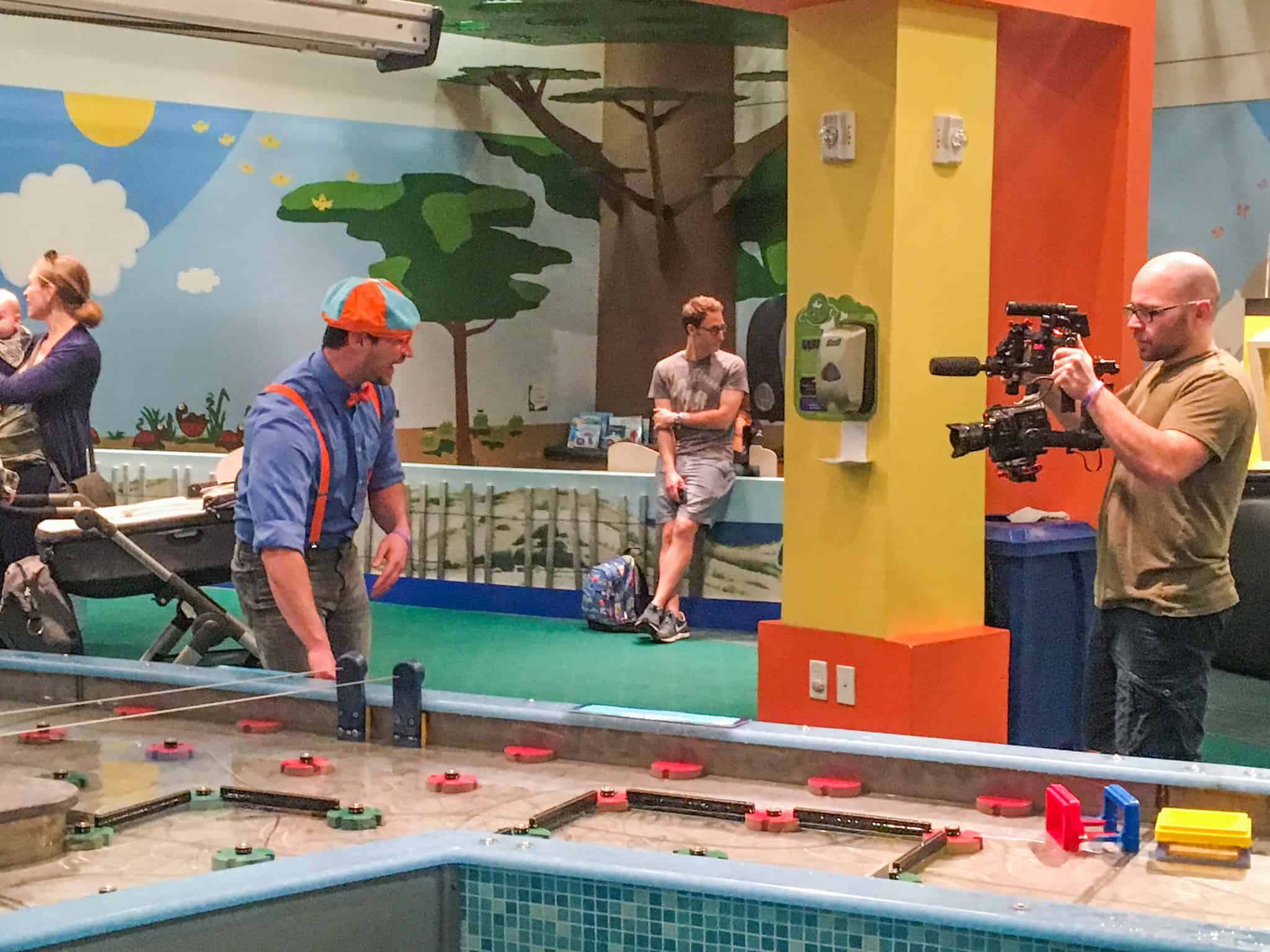 This segment was filmed in 2017 and has since been viewed more than 304 million times!! Wowza, right?? Follow along as Blippi explores this beloved local museum with stops at familiar exhibits like the port water play area downstairs and the fire truck on the second floor.
Thank you to Kate White with Glazer Children's Museum for sharing this fun behind the scenes photo she snapped back in 2017!
Blippi visits The Florida Aquarium
YouTube: At an Aquarium with Blippi: Fish for Kids | 12+ million views
YouTube: Learn About fish for Children with Blippi | 20+ million views
YouTube: Blippi Visits The Florida Aquarium | Sea Animals With Blippi | Educational Videos For Kids|  9.6+ million 
Just like you can during a visit, Blippi meets the sea turtle mascots, stops by the sting ray bay touch tank, checks out the tanks, and explores the habitats like the Florida Wetlands. You'll see some familiar faces and fins in the YouTube video like Eric Hovland and his team as they show Blippi how to feed the sharks, fish, and sea turtles.
Raw Smoothie Company in Tampa
Netflix episode: Rock Climbing, Cooks and Drinks Healthy Smoothies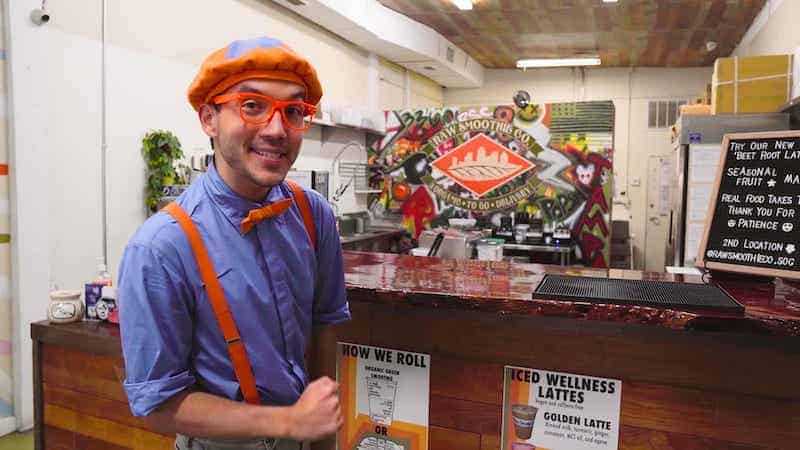 In this episode, Blippi visits Raw Smoothie Company in Tampa! Watch as he helps make a smoothie and learns about healthy eating! Then, take a turn visiting the location located at 408 N Howard Avenue in Tampa.
Pier Dolphin Cruises in St. Pete
Blippi's Adventure's on Netflix: Blippi on a Boat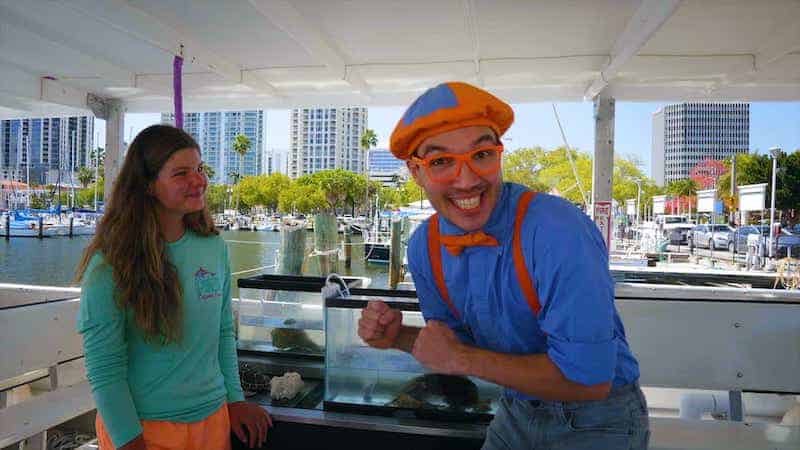 In this episode, Blippi learns about how to operate a boat with the captain of Pier Dolphin Cruises at the St. Pete Pier and even gets to meet some sea creatures during this on the water adventure.
Great Explorations Children's Museum in St. Pete
Netflix: episode Blippi Explores a Children's Museum – Learning Kid's Toys
Watch as Blippi explores the tree house inside the museum and climbs through Longo Cove. He explores so many recognizable spots in the museum-the kids will get a kick out of it!
Spring Hill Lanes in Spring Hill
Blippi's Adventures on Netflix: The Great Indoors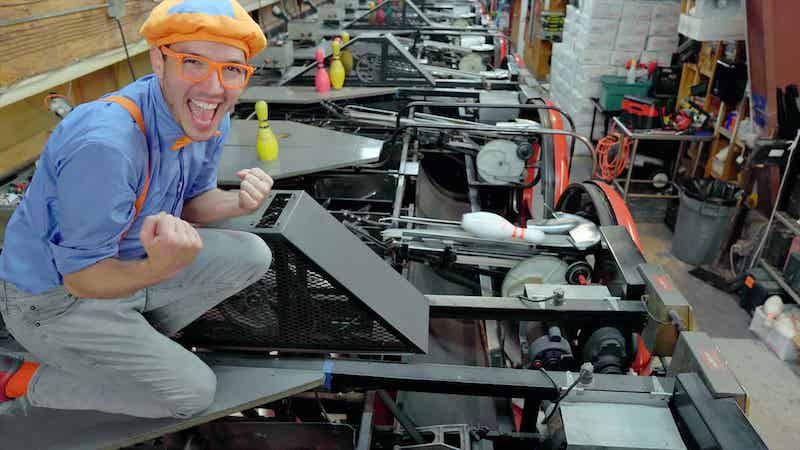 Blippi takes you along on his field trip to Spring Hill Lanes where he learns all about how bowling alleys work and even gets a few pointers from a local bowling expert.
Blippi Explores a HART Bus in Tampa
YouTube: Learn About Vehicles For Kids | Educational Videos For Toddlers | 10+ million views
Watch as Blippi explores a HART bus and even stops by the maintenance shop to show you around.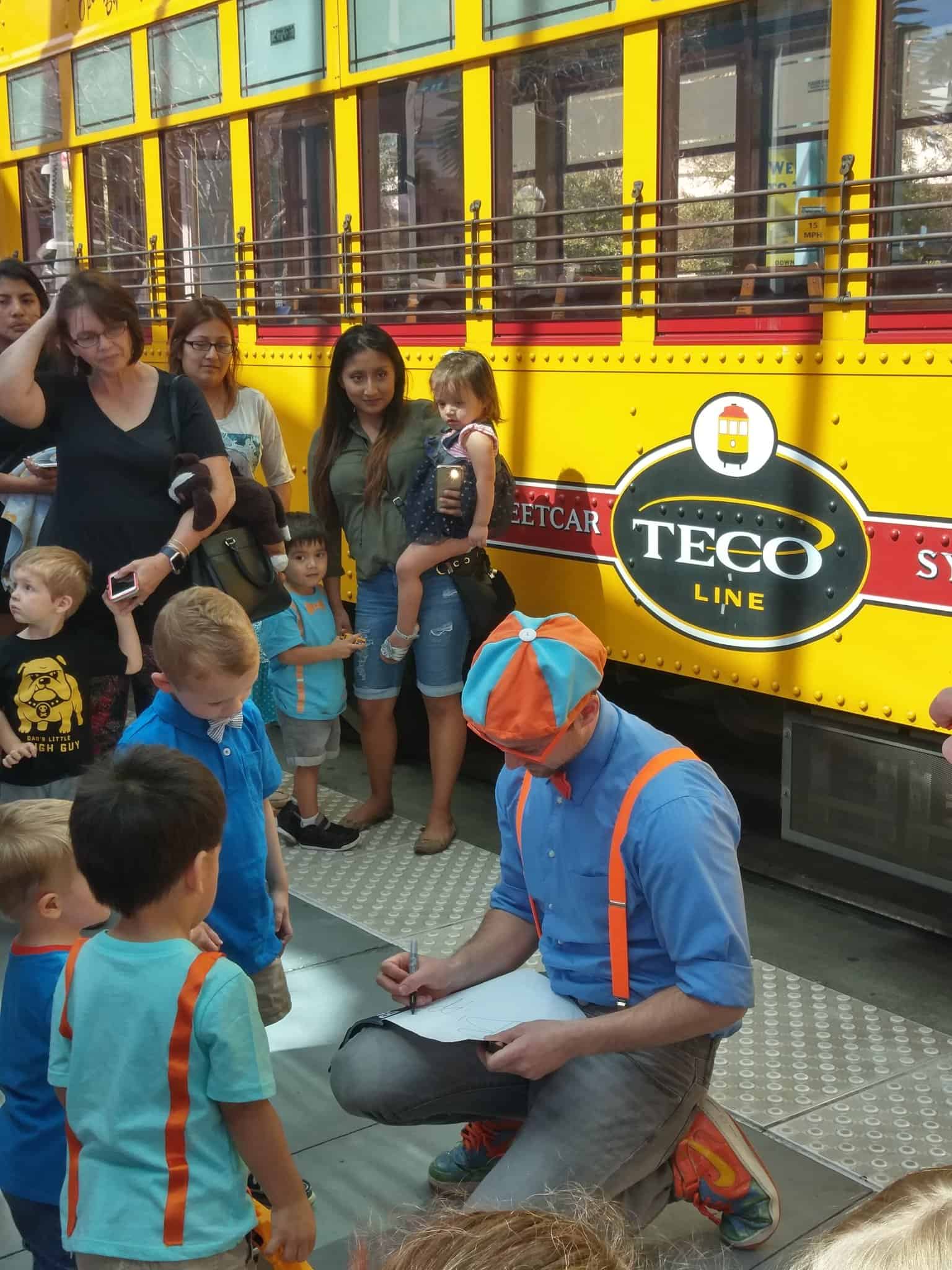 So, who is Blippi exactly?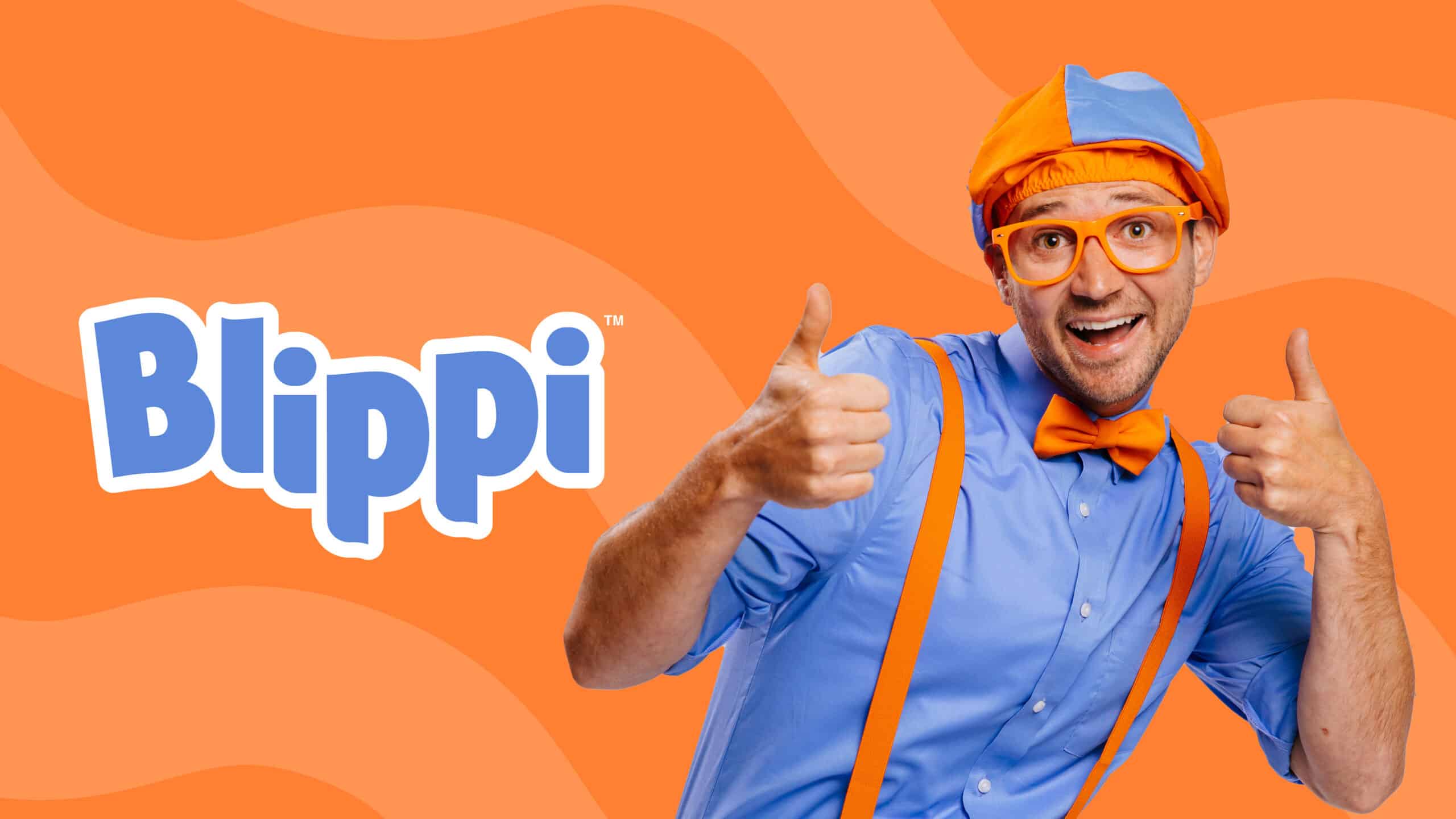 You might recognize the signature blue shirt and orange suspenders, bowtie, and glasses! It's a favorite costume for dads around Halloween. Blippi is a character beloved by 2–7-year-olds and they probably discovered his VERY energetic educational videos on the YouTube Kids and other platforms.
Blippi was created by Stevin John (who happens to be a new dad—CONGRATS!), and now Clayton Grimm has taken over the role.
The Blippi brand is expanding, recently adding a Netflix show 'Blippi's Adventures' and another series with new character in Blippi's TreeHouse on Amazon Kids+.
And of course, there is Blippi the Musical which is making its stop in Tampa Bay this month.
Blippi can be found on Netflix, Amazon Prime Video and Kids+, Hulu, Roku, Kidoodle, Peacock, and YouTube/YouTube Kids.
Where else has Blippi been in Florida?
We asked Blippi's people and they provided us with a list of a few more spots he's recently filmed episodes in the Orlando area:
Southern Hill Farms
Nailed It DIY 
We Rock the Spectrum
O2BKids Ovideo
We've watched a few more videos from over the years as well and here are some other spots in Orlando he's visited:
Showcase of Citrus in Clermont
Leu Gardens in Orlando
Medieval Times in Orlando 
Wonderworks in Orlando
Nona Adventure Park in Nona, FL
Images provided by Blippi | Moonbug Entertainment.
---
More stories we think you'll LOVE: