Join the Club! The Importance of Finding your Niche in Middle School!
Eighth grader Vihaan Gowda was on the attack.
"Check." "Check." "Check." "Checkmate!"
And with that, the two young men shook hands and moved their pieces back into their starting positions for yet another game.
Welcome to Chess Club at Barrington Middle School in Lithia.
Every Monday, for an hour after school, students gather to play and learn the game of chess. There are players like Vihaan who know how to play, and beginner players who are interested in learning the game and meeting new people.
Barrington's AVID instructor, Lisa McGuin, is the sponsor of the club. She says the club is just getting back up and running after a year-and-a-half hiatus because of COVID, but she's already seeing the benefits in her students. "I think middle school students are trying to find that place to fit in, so meeting different people, having that experience of trying new things is important. And doing it in a safe, relaxed environment where there's no pressure – we're just having fun, maybe learning something, is what this is all about."
Vihaan agrees wholeheartedly. "I like that I can find new people to play chess against and develop different strategies."
Across the hall from Chess Club is another of Barrington's club offerings – Robotics Club. Students are coding, building and maneuvering their very own robots!
High schools have always had robust club offerings, but they're really starting to catch on more now in middle schools, especially more unique and specialized clubs.
It's an important age to find somewhere to fit in.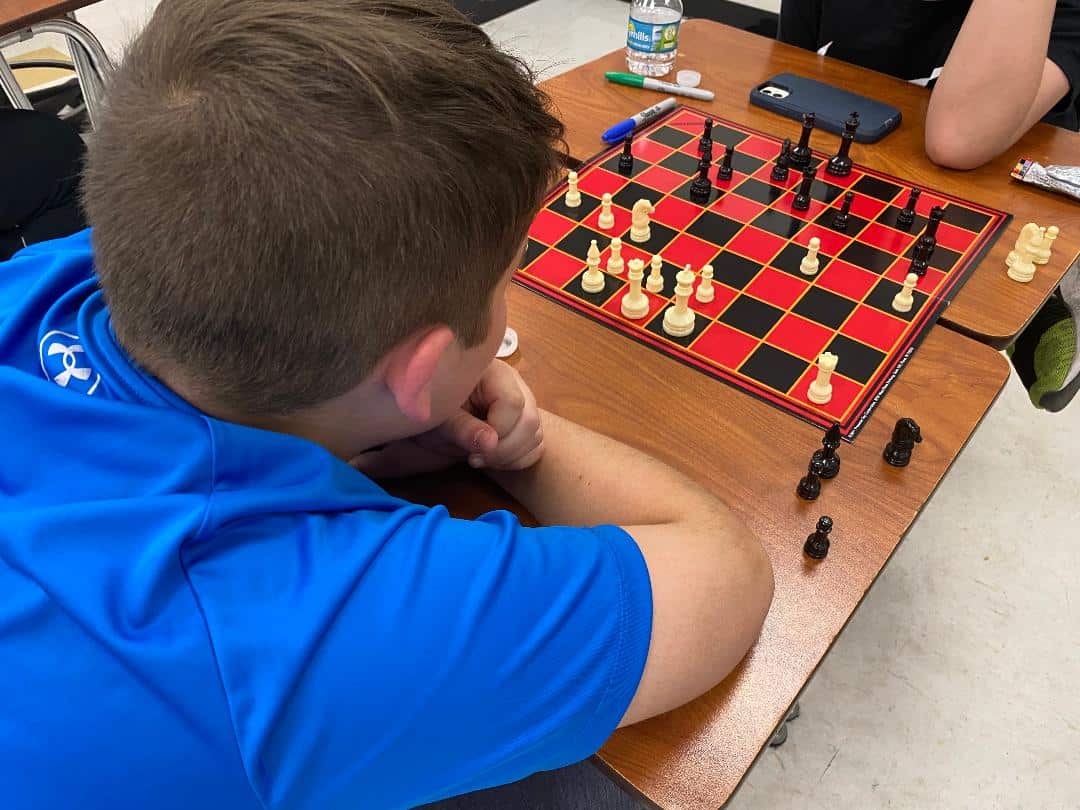 Hillsborough County Public Schools' Supervisor of Social Emotional Learning, Julia Sarmiento says middle school is a critical time in students' lives. "Many students are still open to learning and exploring new things," she said. "Clubs provide opportunities for students to learn from others, build relationships and strengthen their social skills. Clubs in middle school can help students become more self-aware and support them with making responsible decisions."
Hillsborough County Public Schools have a wide array of club offerings at its middle schools. The schools really try to cater to the wants and needs of its students. Pro tip for parents – make sure to ask what clubs a school offers when researching middle schools for your child. Sarmiento says parents should reach out to their child's school directly and ask for information or a website with information. If your middle schooler is on the shy side, parents can reach out to club sponsors directly and ask that they assist in encouraging their child to feel comfortable joining a club.
McGuin agrees. She can't praise the benefits of middle school clubs enough. Especially her Chess Club, which she hopes catches on and grows rapidly.
"It's a great opportunity to meet new people, and you might surprise yourself what you're capable of doing once you try something new," she said. "You might be pleasantly surprised the friends you make and how good it makes you feel putting yourself out there."
---
Originally Published in March 2022