Red, White and Blue Inspired Lunchbox and Snack Ideas for July 4th
I remember standing on the roof of our apartment building overlooking the Hudson River in Brooklyn, New York, as a kid, watching the most spectacular July 4th fireworks show ever. When we moved to Florida, we got to watch fireworks as we lay on the beach, and they were so close it felt like you could reach up and touch them. The Fourth of July is definitely one of my favorite and most memorable celebrations of the year.
Related: The BEST Family-Friendly July 4th Events and Fireworks Displays in Tampa Bay
Whether you're packing summer camp lunches or Bentos for your day at the beach or entertaining at home, I've got you covered. I'm Jenny from @Lunchboxmafia on Instagram and Facebook. Come say Hello and join me for the best Fourth of July food ideas and packing tips!
We hope you have a great summer and make the best memories with friends and family. Happy Fourth of July!
Fourth of July Food: Red, White and Blue Inspo for festive summer camp lunches, beach Bentos and celebrating at home
There are so many great red foods to help create a festive-looking lunch or snack. Create a "lunchable" with pepperoni, mozzarella, and blueberries. How fun is this?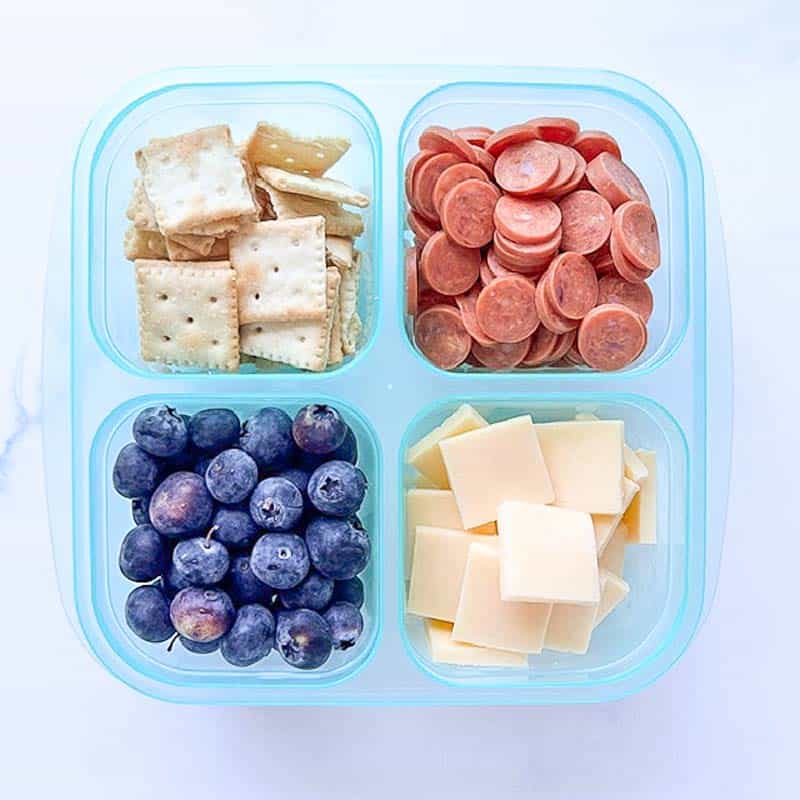 Or hollow out a red bell pepper and fill it with dips like hummus or chicken salad. This makes for a beautiful presentation on your snack boards!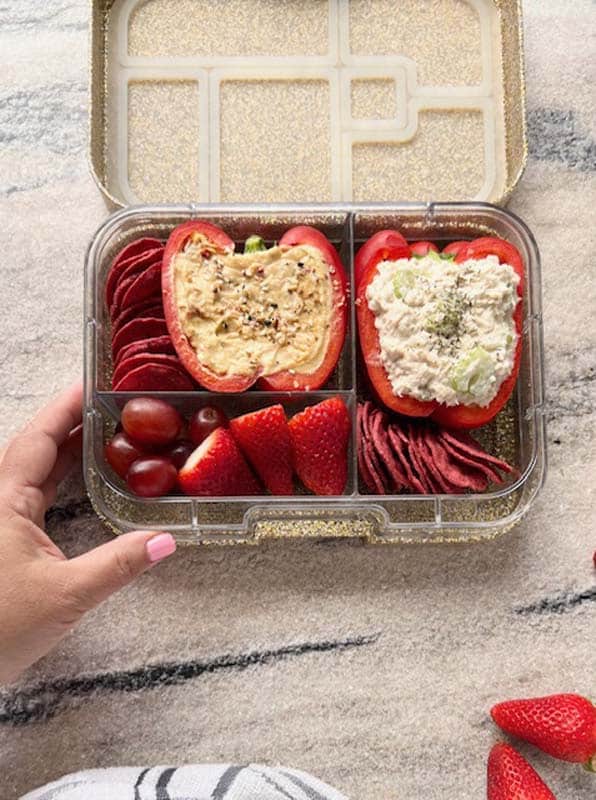 Red, white and blue parfaits are easy to create with blueberries, raspberries and your favorite yogurt! You can easily add some red, white and blue sprinkles to yogurt or Nutella for some extra fun.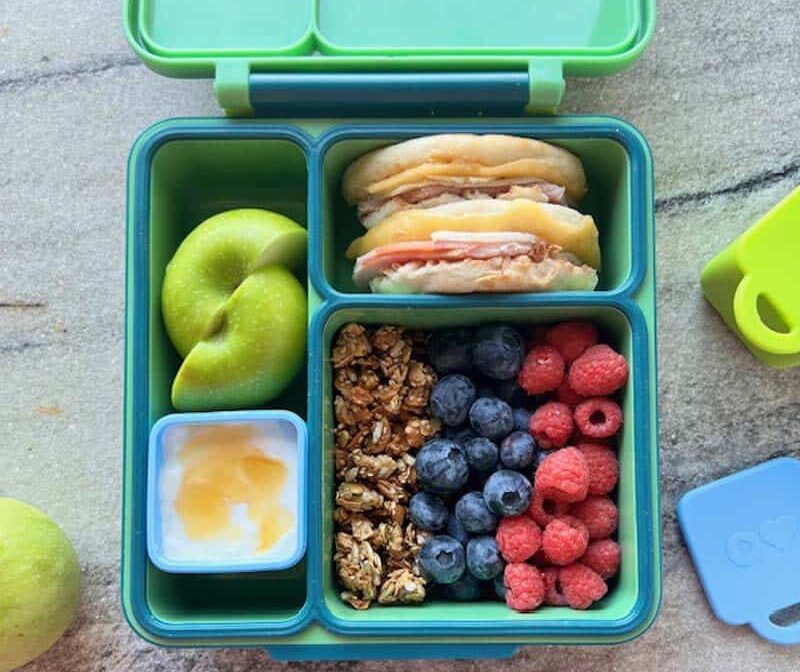 Blueberry, strawberry or vanilla yogurt-covered pretzels add such a nice touch of color and they're so tasty too! Use star-shaped cookie cutters for sandwiches and small star cutters for veggies and fruit. You can find them on Amazon or craft stores like Michaels. I picked up these star-shaped crackers at Sprouts.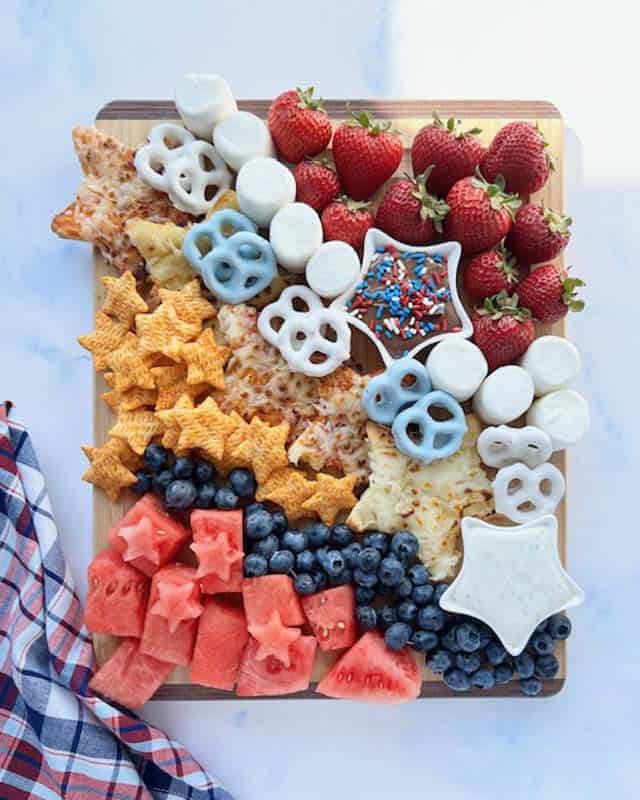 If you can find red white and blue corn chips, serve them on a board with white queso and red salsa for a delicious appetizer or snack!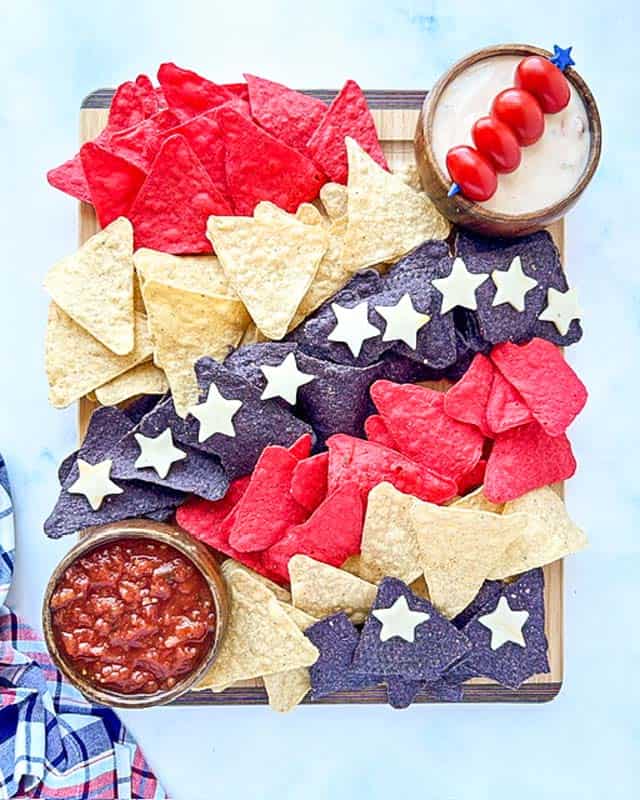 And finally, if you're headed to a game or hosting at home, don't forget to celebrate our boys of summer, The Tampa Bay Rays! I made this lunchbox with their official peanuts and baseball gummies. Add a side of fresh fruit and it's sure to be a hit!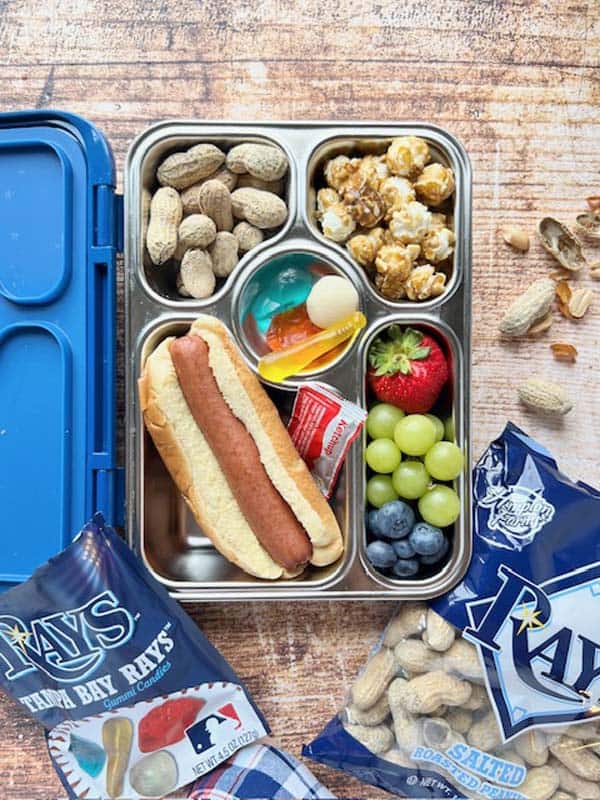 ---
Originally published in the July 2023 issue of Tampa Bay Parenting Magazine.