16 Places in South Tampa Where Kids Eat FREE!
Let someone else do the cooking! Check out Hula Frog-South Tampa's favorite places where kids eat free in South Tampa!
It's hard to believe that it is already time to head back to school. With the lazy days of summer behind us, schedules will quickly start to fill up with after-school activities, homework, weekend soccer games, school events and PTA meetings. It's a balancing act to get everything accomplished each day—carline, math tutoring, karate, swim team, dance class, violin practice, homework, dinner—and whether you're dreading the hustle and bustle or looking forward to it, it's best to be prepared. Who has time to cook dinner? Hulafrog is here to help with the "dinner" part of your day with a list of local restaurants in South Tampa where kids can eat FREE. Most require purchase of an adult meal, but mom and dad need to eat too, right?  
A few of our favorites are BurgerFi, Evos, Your Pie, Sally O Neal's Pizza and Louis Pappas Fresh Greek. But you can't go wrong at any of these family-friendly dining spots where you can enjoy a meal (no cooking or clean up!) and you'll save a little money too. To see more Hulafrog Hot Lists, visit http://hulafrog.com/south-tampa-fl and be sure to subscribe!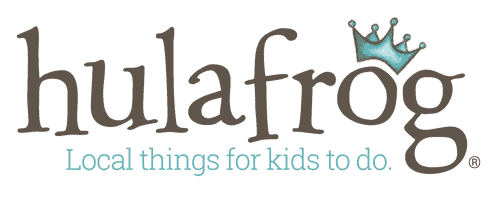 Hula Frog-South Tampa Hot List: Kids Eat Free 
Burgerfi Tampa: Tuesdays
Evos: Sundays
Louis Pappas Fresh Greek: Sundays
Lee Roy Selmon's: Mondays
Your Pie: Mondays
The Ranch House Grill: Mondays & Tuesdays
Sally O'Neal's Pizza: Mondays, Tuesdays & Wednesdays
Village Inn: Mondays & Tuesdays
Little Greek: Mondays
Beef O Brady's: Tuesdays
Holy Hog: Tuesdays
Koto Japanese Steakhouse & Sushi Bar: Tuesdays
Zudar's: Wednesdays
The Press Box: Thursdays

 

Steak 'n Shake: Saturdays and Sunday
IHOP South Tampa: Everyday: 4 p.m.-9 p.m.
---
Have you heard of Hulafrog? Hulafrog is a guide filled with local things for kids to do. It's a national company with sites in communities all over the country run by local moms or dads, and I'm the managing editor for the South Tampa site. We have an events calendar listing anywhere from 10-30 events daily and we send out newsletters multiple times a week highlighting upcoming local events and activities. The best part is it's FREE to subscribe! Hulafrog is also a mobile friendly site so you can check the calendar while you're on the go!