LEGOLAND Florida celebrates 10th birthday with NEW experiences
LEGOLAND Florida just hit a big milestone, celebrating 10 years since opening day in 2011! To celebrate the day, the theme park debuted NEW things to do at the park and even announced a NEW ride, Pirate River Quest which will open in 2022.
We went for a peek so you know what to expect and let's just say the new additions are pretty cool, literally and figuratively!
Since we love all of the new additions equally, let's go ahead and start with what you'll see first when you walk through the gates.
LEGOLAND Story is an indoor experience where you can walk through the history of LEGO and LEGOLAND Florida.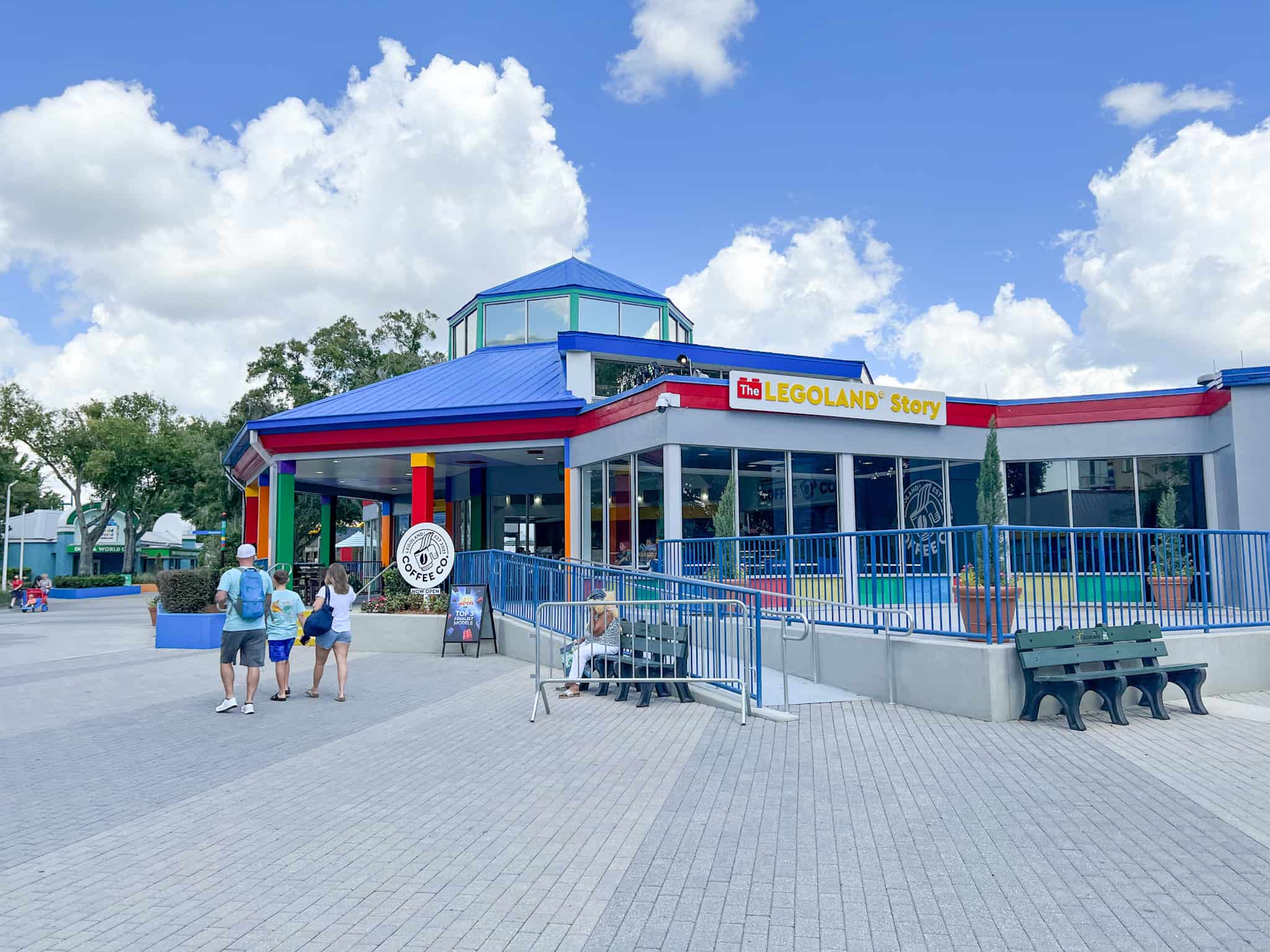 It is also home to the new LEGOLAND Coffee Co., so this is a great spot to start your adventure by grabbing an iced-coffee or even seek some shade and air conditioning if you need a break.
This truly is a must-see, especially for LEGO fans young and old. You'll get to see some of the very first LEGO toys, including the original wooden LEGO toys, first minifigures, LEGO wheel sets and first Duplos.
You'll also learn a bit of history about how LEGO got its name in 1936. It all started with a naming contest by the creator/owner Ole Kirk Kristiansen. He asked his employees to submit ideas and a bottle of his homemade wine was offered up as a prize. Well, it turns out, Ole Kirk himself won the contest by choosing LEGO which is an abbreviation of the Danish phrase Leg GOdt which means "play well". It also means "I put together" in Latin, but he didn't realize this at the time.
We think the kids will get a kick out of seeing some of the original LEGO sets and see how their favorite toy has progressed to where it is today.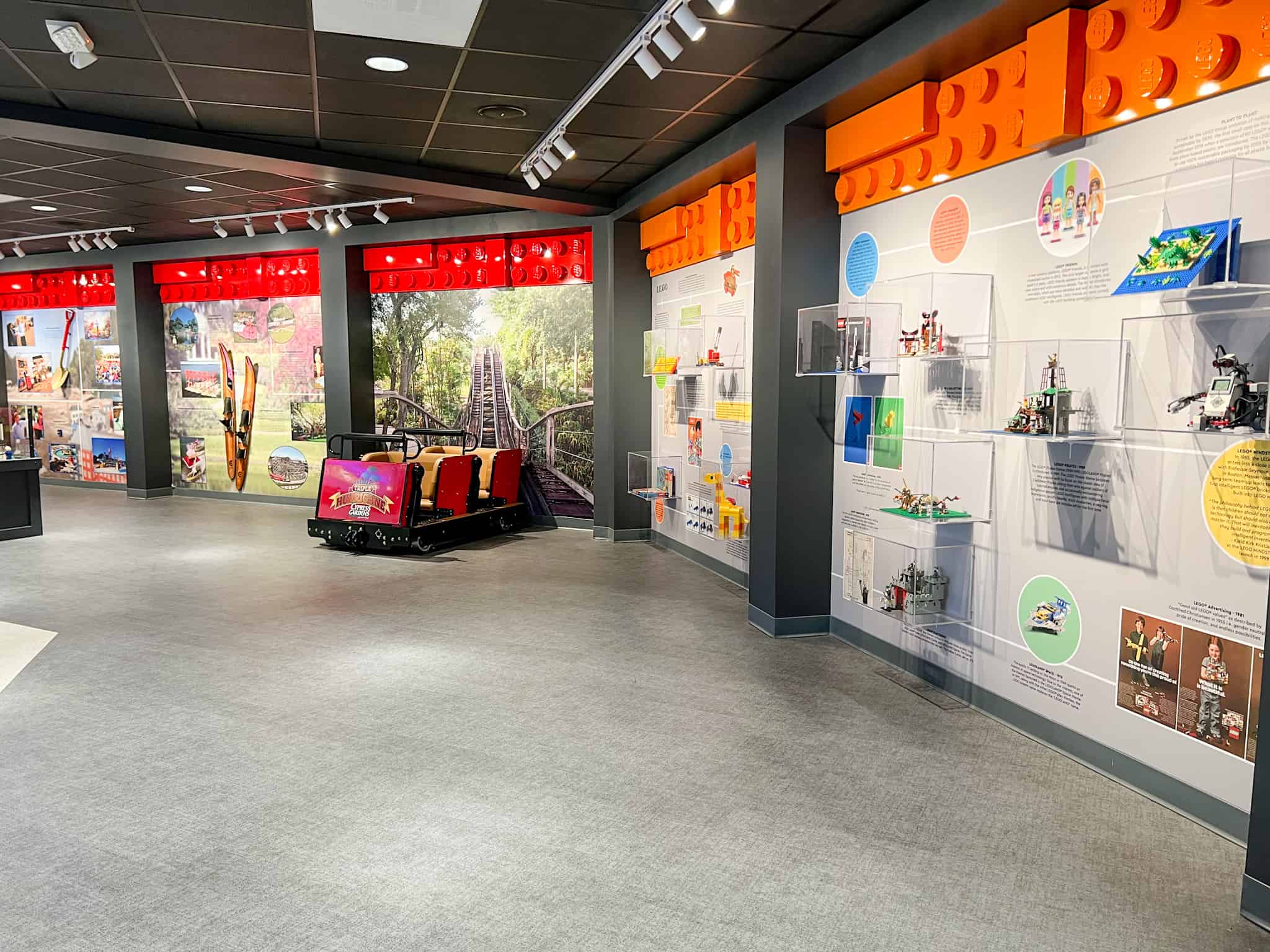 LEGOLAND Story also pays homage to Cypress Gardens which you can still visit at LEGOLAND today.
You can snap a picture inside an original car from the Triple Hurricane coaster from Cypress Gardens and learn a bit more about the history of the park which opened as Florida's first commercial theme park in 1936–the same year LEGO got its name. Pretty safe to say it was meant to be!
Dick Pope's water skis are also on display.
Within the same exhibit is a pretty cool addition–the Six Blue Brick Experience. This is where you'll learn that there are more than 915 million combinations by building with six 2 x 4 LEGO bricks. You can even build your own combination and add it to the wall.
This is the same spot where you can get a peek behind the scenes and watch LEGOLAND's LEGO Masters at work as they build new projects for the park.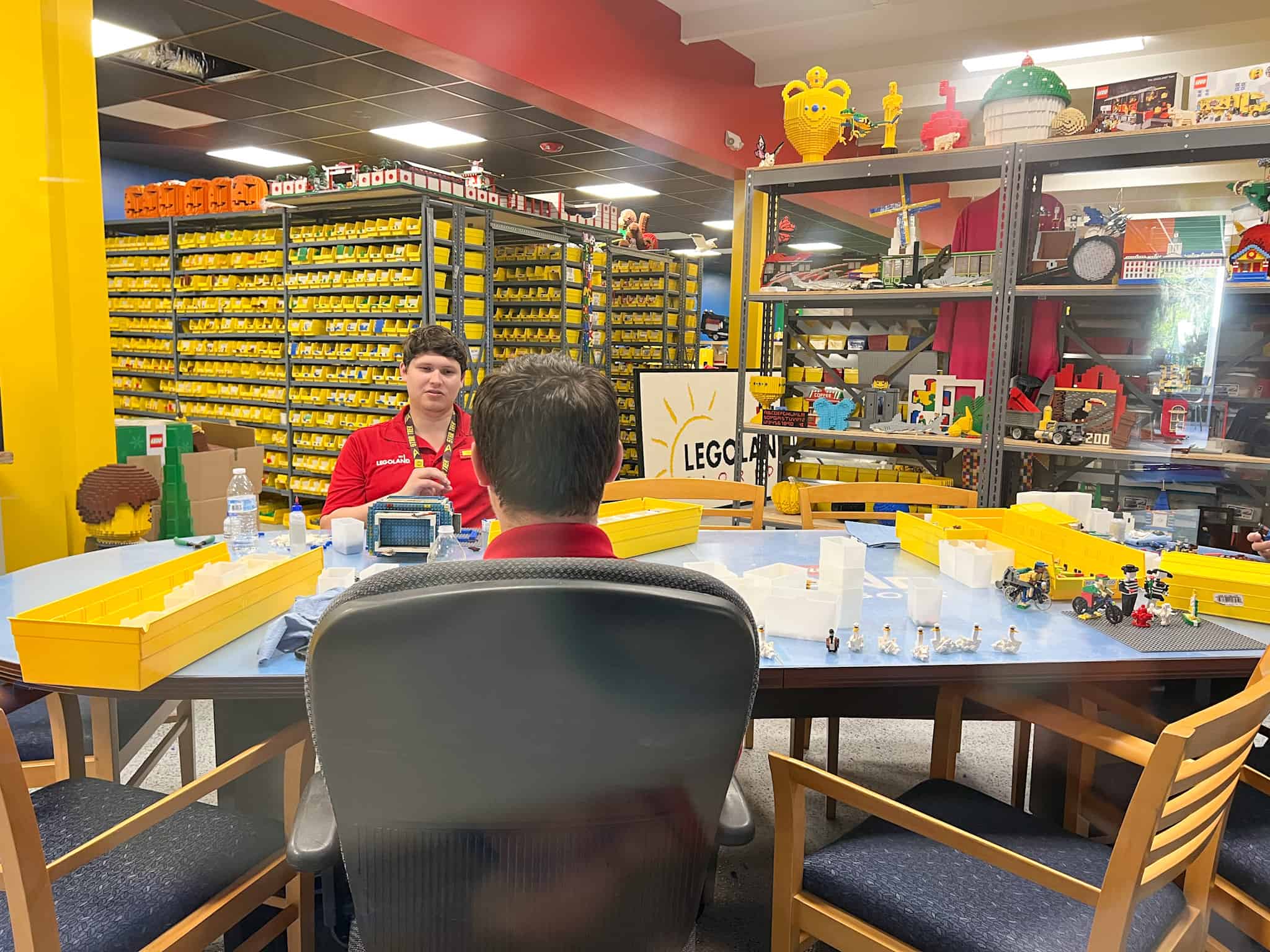 Pretty cool office, right??
If you haven't grabbed your coffee or pastry yet, you can do so before you head off for your day at LEGOLAND Coffee Co.. This is a good option if you didn't have time to eat breakfast before you got the park.
The next big addition is the shade structure over MINILAND which has finally re-opened. The huge tent not only provides the much needed shade we need here in Florida, but it looks really cool too!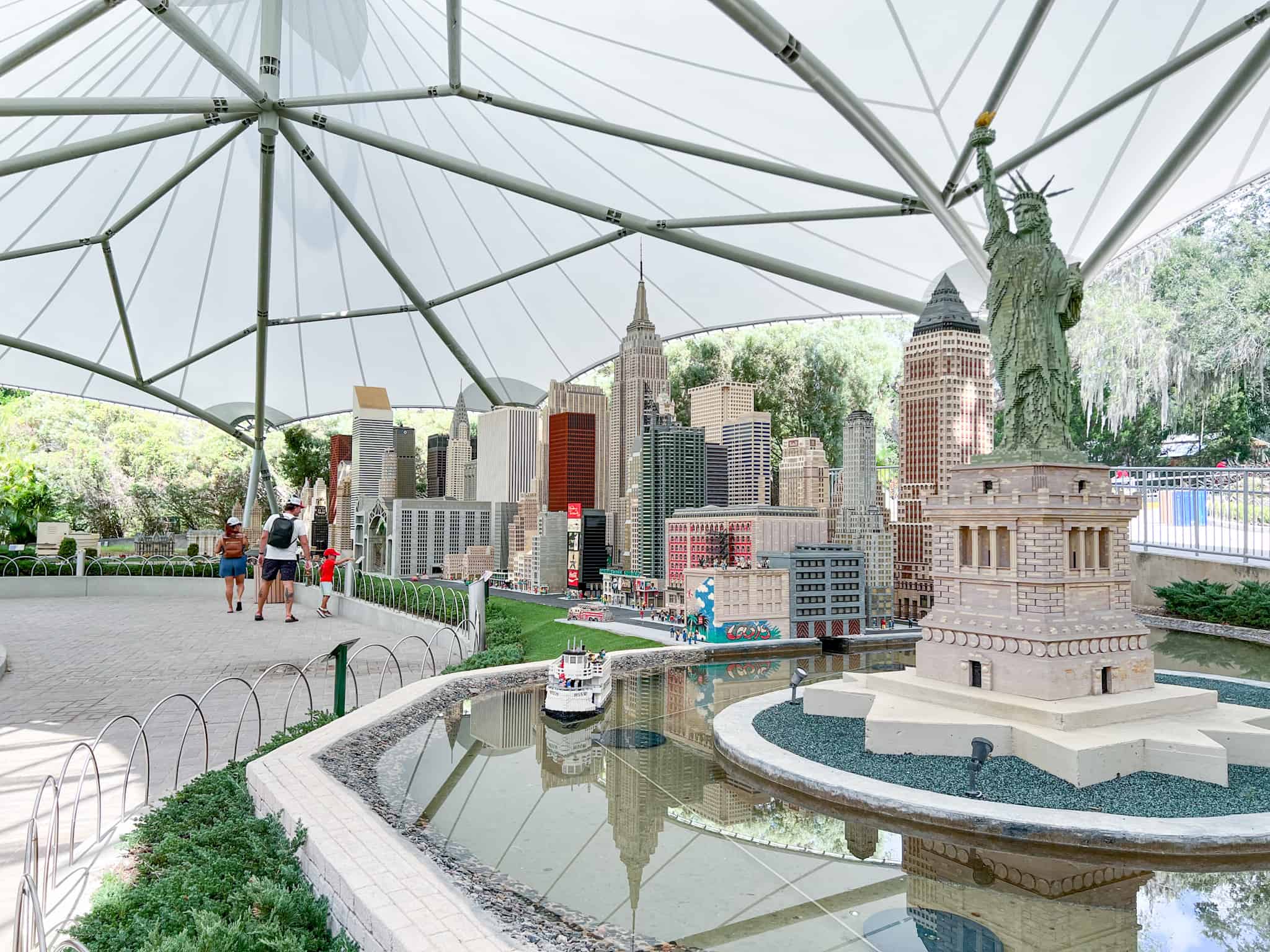 It's light and bright inside and we're sure offers the additional protection to the LEGO structures so they don't fade under the bright sun. Even on a hot, cloudless day, it feels nice under the shade structure. They were still making some final tweaks to MINILAND during our visit on October 1, but they look pretty close to being done, so it might be fully opened by the time you visit.
You can still walk through a pretty large portion of MINILAND right now.
There are a lot of things coming to the theme park in the near future, so these new additions are only just the beginning.
In February 2022, LEGOLAND Florida will welcome a new separate theme park next door, the world's first Peppa Pig Theme Park! This is a park designed with the little ones in mind, yet the entire family can enjoy. You can purchase combo tickets now.
And of course, as we mentioned above, LEGOLAND Florida will debut Pirate River Quest ride in 2022. It'll take you and the kids on a treasure hunting journey through the uncharted waters of Cypress Gardens. We love how they are tying in the history of the gardens into new experiences for future generations!
It's been a busy few years at the park as they've expanded to add the new Pirate Island Hotel, bringing their total hotel count to three.
You can expect even more BIG things to come to the park with new LEGO characters and enhanced events. Brick-or-Treat in 2022 will be the biggest in its history and there will be an all-new show and more!
2022 is going to be AWESOME at LEGOLAND Florida!