Say I Love You with Valentine's Themed Lunches and Snacks!
My daughter's love language is quality time. Mine is acts of service. These days, I love hanging out in her room listening to her tell stories about school and how her day went. She LOVES when I tell stories about when I was her age and what I went through in middle school. Times have sure changed but the teen struggles are the same!
Whether she's challenged personally or academically, my goal is to simply relate to her. She doesn't always need me to solve her problems but just knowing I'm here, listening and sharing brings her comfort. My husband and I cherish every age and stage of her childhood. As tough as parenting teens can be sometimes, we agree it's the most rewarding.
After traveling for work for so many years, I love being able to share dinner every night, make their lunches and spend time in the kitchen together. Now that lunch is the only meal we don't have together, given any opportunity, I make it special. If you've been following me on Instagram @lunchboxmafia you already know that I like using cookie cutters and veggie cutters to make lunch fun. Heart shaped cutters can be found at craft stores, party stores and Amazon. Here are some tried and tested ideas for Valentine's lunches and snacks.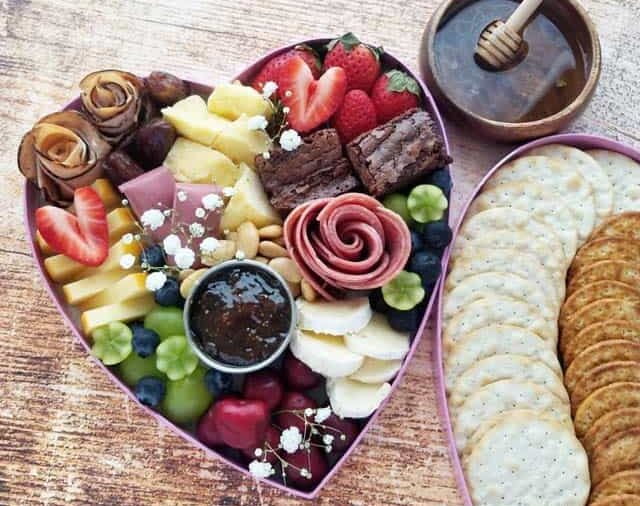 Two Ingredient Donuts sound too good to true? They're not! Combine your favorite cake mix with 2 cups of applesauce and bake according to the instructions on the box. Let your kids add the icing and sprinkles.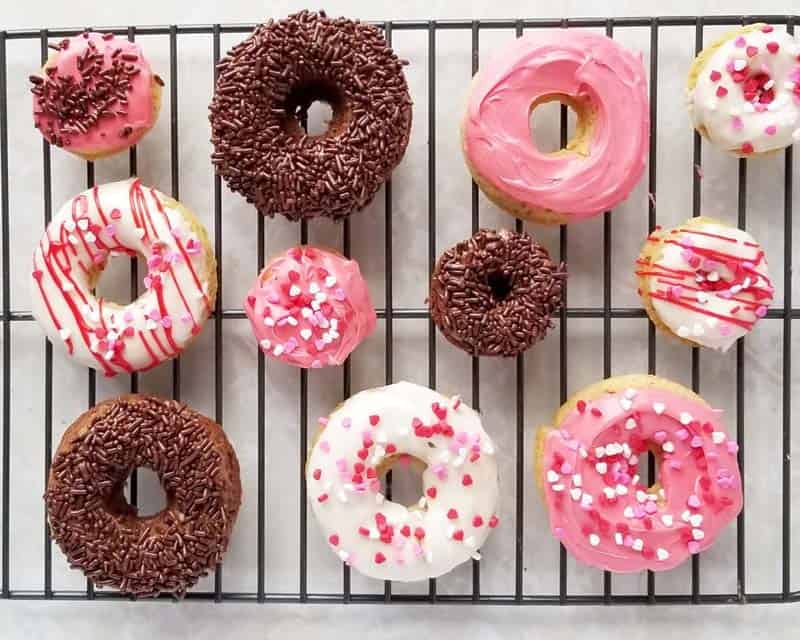 Valentine's Kabobs or "Cupid's Arrows"
Cut rice crispy treats into 2-inch squares and alternate them on a stick with marshmallows and strawberries. In place of rice crispy treats, you can use brownie bites, donut holes or mini muffins.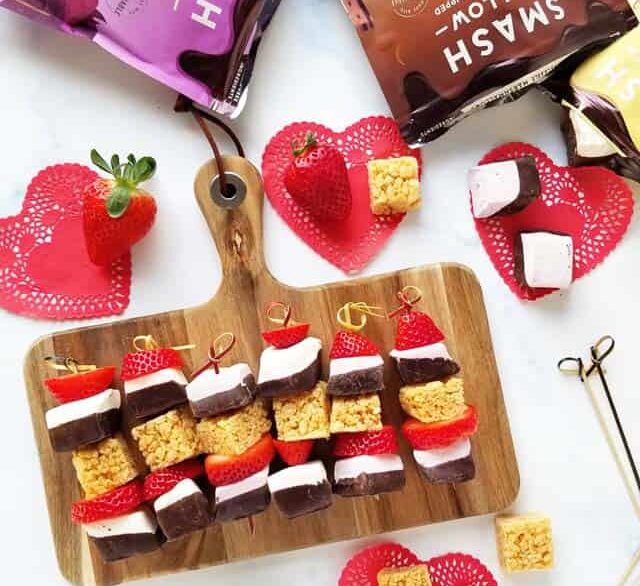 Create a Red-Themed Lunch.
I love using hollowed out peppers to serve chicken salad, tuna or hummus inside a lunchbox or on a snack board. Enjoy them with crackers or take a big bite out of your pepper. The crunch and sweetness from the veggies are so satisfying!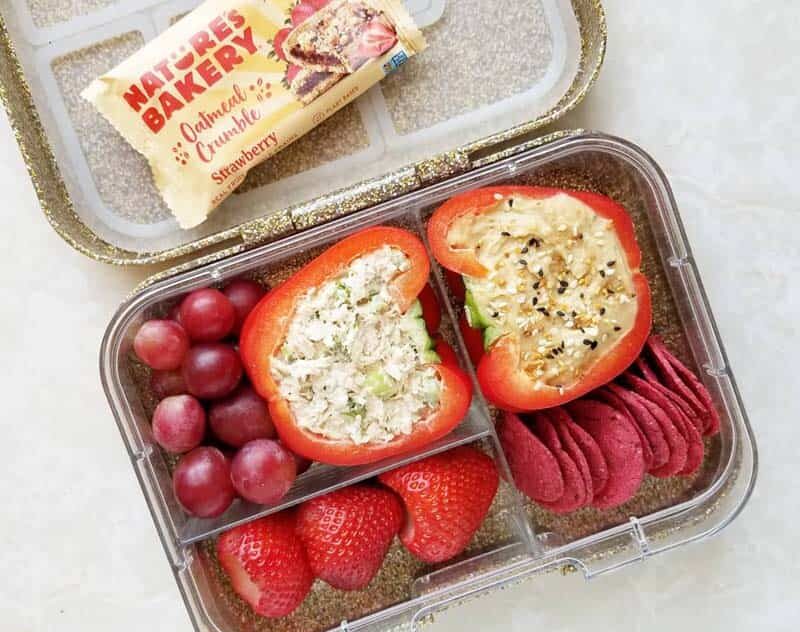 Say it with waffles
You can say "I love you a waffle lot" by putting their favorite sweet or savory pancake mix into a heart shaped waffle! Find the waffle iron on Amazon or at Target.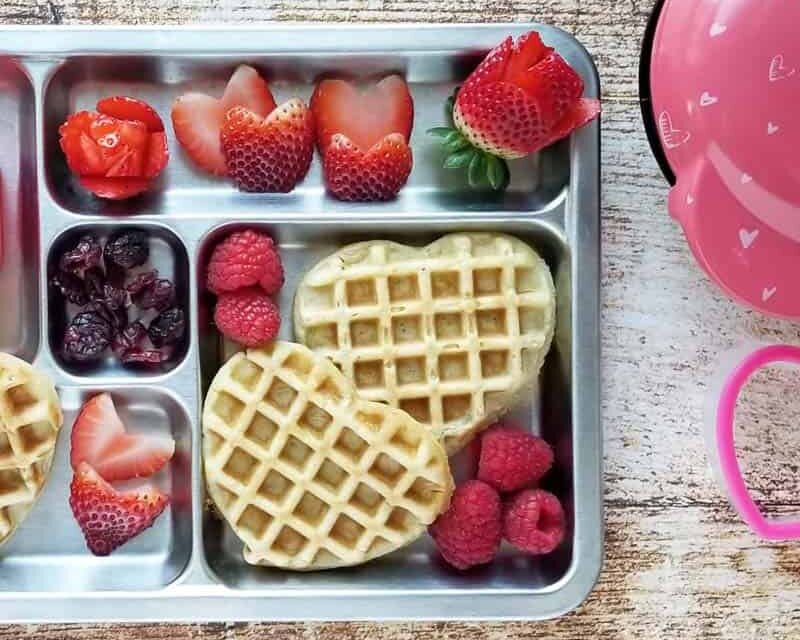 Kiddie Charcuterie
Use smaller heart shaped veggie cutters for cheese and salami. Add colorful food picks and heart shaped doilies for a simple heartfelt touch.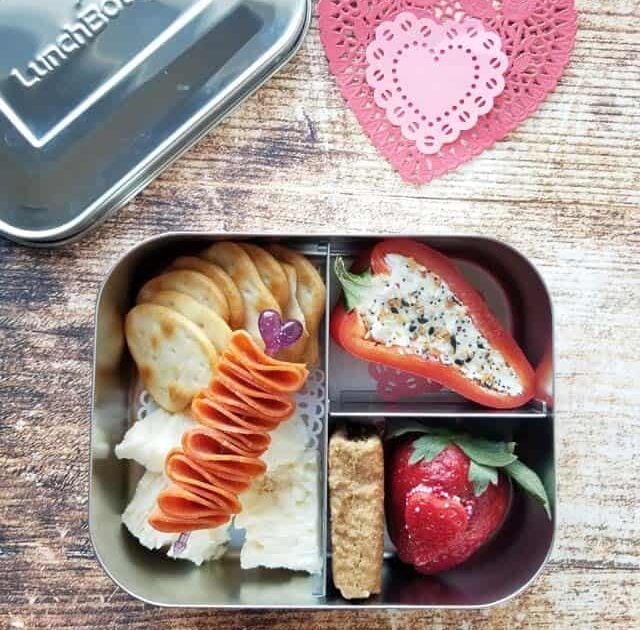 Join me on Instagram and Facebook at @lunchboxmafia for video tutorials and more ideas for your entire family. Happy Valentine's Day!
Love, Jenny XOXO
---
Originally published in February 2023 of Tampa Bay Parenting Magazine.