Moms to Know: Julie Tingley, founder of Wee Macree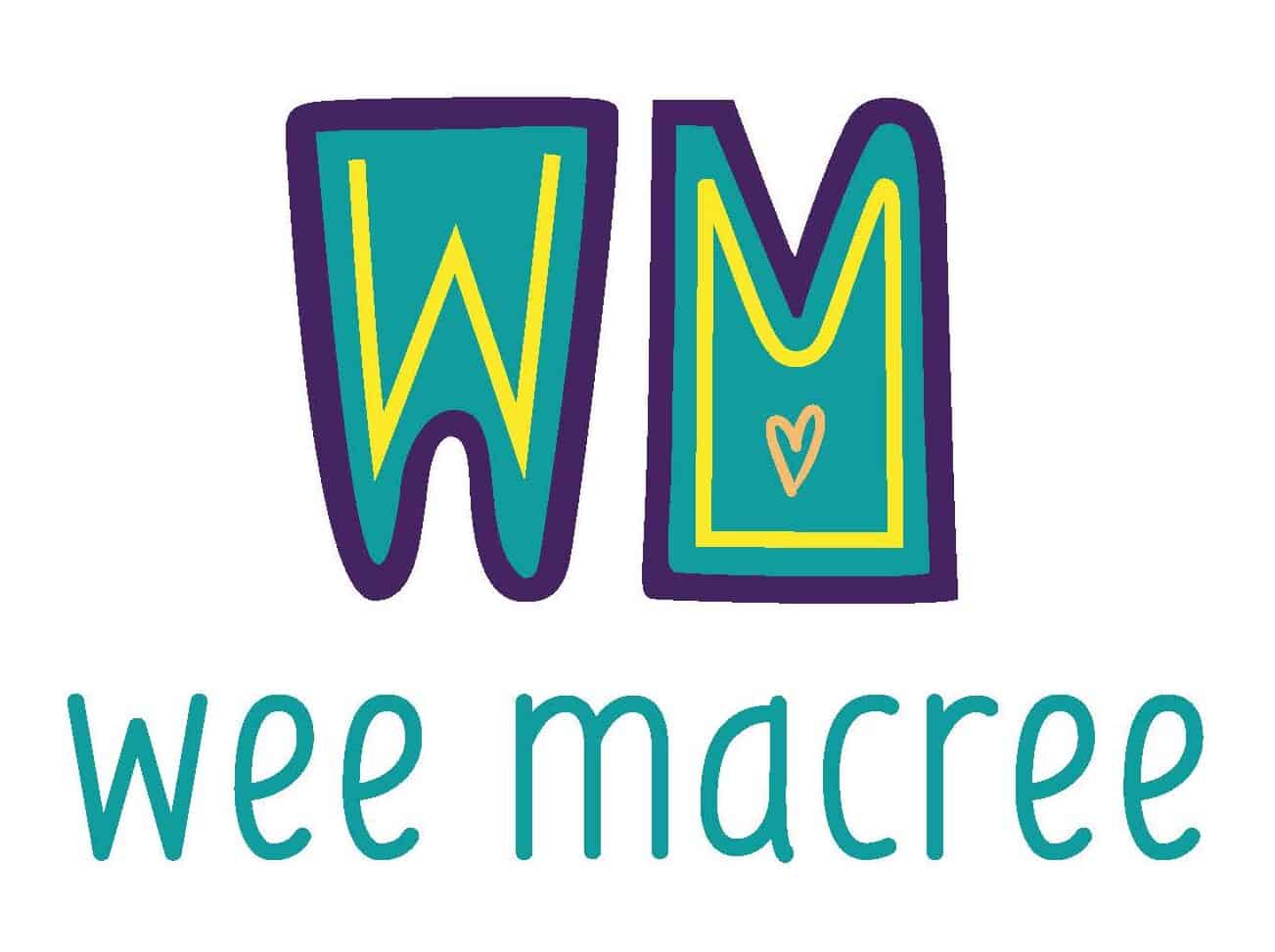 This month, we are thrilled to turn the tables and focus on Julie Tingley, who has done so much over the years to support other women in our community—including writing this column monthly for us. Her latest venture, Wee Macree, continues uplifting others by donating 40% of the sales of each child's shirt to a nonprofit partner that focuses on "kids helping kids."
Tell us more about what inspired you to launch Wee Macree.
The inspiration for Wee Macree truly began after I left my corporate job to stay at home with Ella and Kate years ago. Faced with the choice to accept the reality of a demoralizing workplace or seek new purpose outside of my career, I opted to build a community of support among professional women in Tampa Bay. Setting the example of empowerment, inclusion and collaboration became the driving force that motivated me to ultimately grow a 400+ member movement with my daughters by my side. The result was unintentional but magical: as Ella and Kate observed the local women rise-up through connection and support, the same happened with them. They started to do better in school. They demonstrated more confidence in their athletic activities. They weren't afraid to try new things. Skipping ahead to a different time—in a climate marked with uncertainty, social setbacks and human detachment, I saw the potential in shifting my focus toward all children, growing a community just for them that would drive inspiration, purpose and empathy.
Why is it so important for you to keep your daughters closely involved with the mission?
They are my greatest inspirations! Seeing the world through their eyes shows me what can be, and what should be. I want the future to be better for Ella, Kate and all of their friends, so their involvement with Wee Macree is a constant reminder to see this mission through. Plus, they're my best in-house focus group, and I can see them leading upcoming projects with the brand.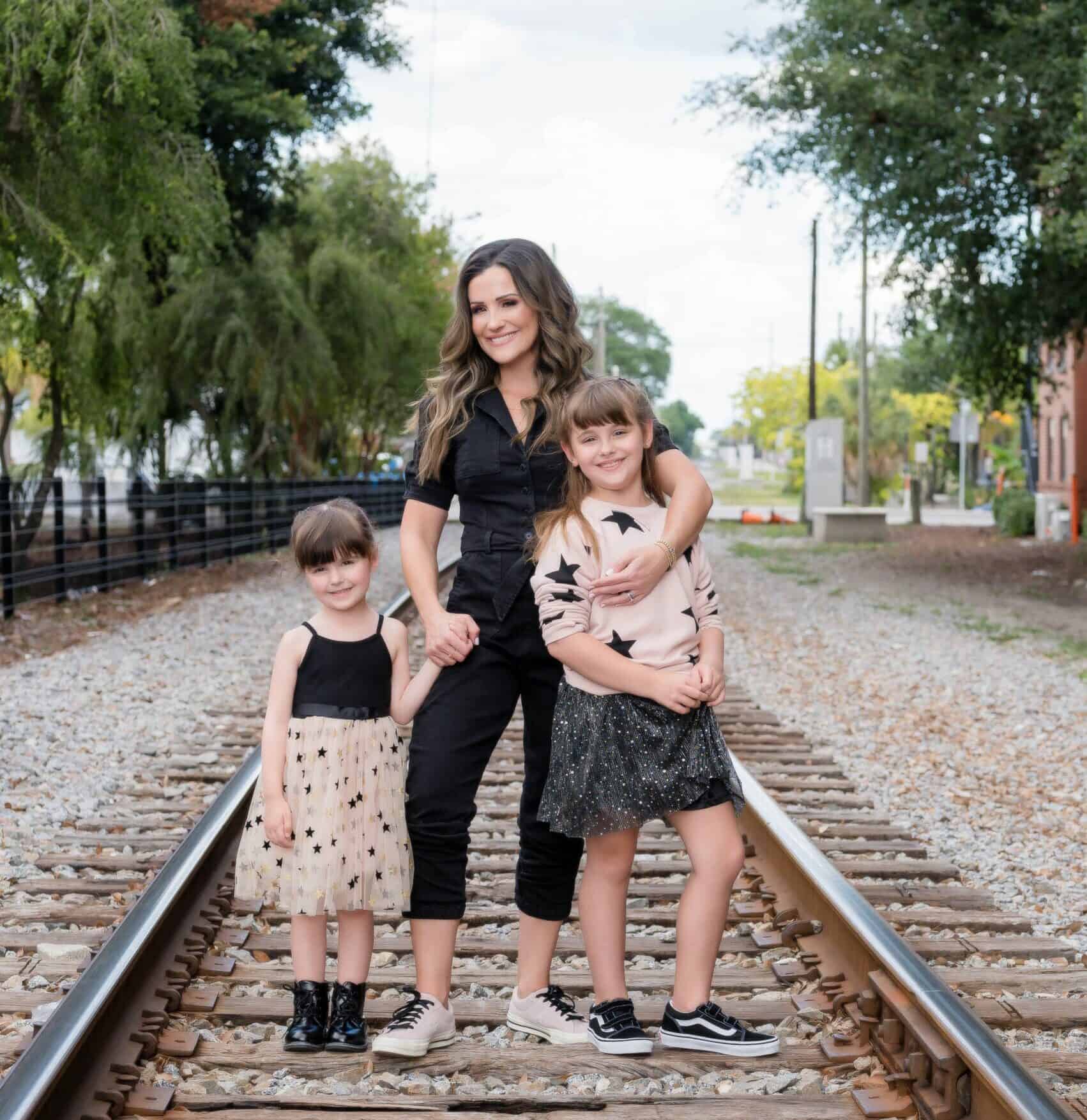 Families can purchase a Wee Macree shirt and join the mission at weemacree.com, but you've also hand-picked ButterBug Boutique in South Tampa to launch the line in-store. What is so special about this boutique?
An in-person launch on World Children's Day this year was very important to me. When it comes to taking this brand—that is committed to doing social good—to market, it had to happen on a day with inherent meaning that aligns with Wee Macree and solidify the first impression I wanted to make. While I did not know Courtney Vermette personally before I approached her about hosting the launch at Butter Bug Boutique, I did know the product lines she carries, and each of them have a giveback component. When she and I finally became better acquainted, I learned that she selects brands made by moms in an effort to build a supportive community of women within her own industry. Naturally, this is my person, and I was honored to partner with her. I still pinch myself that she welcomed me so willingly and gave me such gracious support before I ever showed her a shirt. She is a gem in our Tampa Bay community.
What does Wee Macree stand for and/or what inspired the name?
"Macree" is the Irish Gaelic term of endearment "mo chroí" which means "my heart." I worked with a great local trademark attorney who guided me, pushing me to be more creative and dig deeper for something that would be meaningful to me (thanks, Erica DiAngelo!). Landing on an identity that offers a nod to my culture made this very personal when it came to honoring my family. The word "Wee" – while it sounds cute and catchy in front of "Macree" also means that this is a brand for small children (ages 3-10), and building a community involves "we."
The last couple of years have been difficult for many families and even yours personally–what can we all learn from these hardships as we move into a new year?
I've very openly shared through social media, and by having to step back from leading the local KNOW Women group, that my family has been working through my husband's cancer diagnosis. Because we chose not to burden Ella and Kate with the stress of what we have been through this year in an effort to protect their naivety and joy, it has forced Ken and I to show up- no matter what- with a mindset of wholeness, gratitude and strength. Every day we conquer this diagnosis is a victory in our book, and I think that's relatable to anyone facing a hard time or navigating a tough season: Take it day by day, place one foot in front of the other, focus on one breath at a time. Everything always gets better…and when you choose hope, anything is possible.
What do you love most about living in Tampa Bay?
I love that the people here have created the best city to raise children and safely enjoy the beautiful surroundings in family (and pet)-friendly ways. My favorite beach is St. Pete Beach, my favorite place to visit is Clearwater Marine Aquarium (we love you, Winter!), we have the best local small boutique shopping for anything you could ever want, and I love eating my way through the city to find the best guava pastries in all of the Cuban bakeries.
---
---
Feature image: Christina Jones Photography | Originally Published in January 2022