What to Expect at The Mother of All Baby Showers in Tampa in 2023
Oh, baby! The Mother of All Baby Showers presented by AdventHealth returns to Tampa Bay on Friday, November 10, from 6 p.m. to 9 p.m. at Glazer Children's Museum in Tampa. This is your chance to meet face-to-face with local and national experts who cater to parents who are expecting a baby through the preschool years.
Register here and use code TBPM for FREE tickets while supplies last.
What is the Mother of All Baby Showers?
Since 2012 The Mother of All Baby Showers (MOABS) has been an adults-only night out for expectant and new parents to learn, laugh, and leave with confidence. The event is centered around educating, preparing, and celebrating the local community's pregnant and new parent populations through hands-on speaking panels, products and service demos; food and drink; pampering; giveaways, and more.
MOABS connects top-notch maternity, baby, and toddler brands and experts with top-notch families. The celebratory experience marks one of the most special and fun times in the parents' lives in a big way.
MOABS has been produced in 18 unique markets over the last 10+ years and will continue its tour in 2024, following the final event of 2023 in Tampa Bay. For more information, please visit themotherofallbabyshowers.com.
Fun Fact: MOABS is the longest continuously running night out for expectant and new parents!
What to Expect at the Mother of All Baby Showers in Tampa – 2023
The Mother of All Baby Showers offers an opportunity for parents to prepare for the arrival of a new baby by learning some of the parenting basics and researching the many choices they will encounter as consumers.
Rachel Sobel, award-winning writer, author, and speaker behind Whine and Cheez(its) and Florida-based mother of two, will headline the speaking portion of the event by providing her hilarious and real take on motherhood.
Educational sessions sponsored by AdventHealth, Painless Pregnancy, and Florida Prepaid will cover ABCs of pregnancy and pediatrics, pelvic health, mental health during and after pregnancy, and more.
There also will be a "Try It Before You Buy It" area that will give attendees the chance to interact with maternity, juvenile, and family-focused national and local companies. The evening also offers tasty treats, mini spa treatments, and huge giveaways.
"We are thrilled to have signed on as the Presenting Partner in Tampa Bay to connect the expectant and new parent communities with our health care expertise," says June Vinyard, Nurse Manager for AdventHealth's Mother/Baby, Women's Care Surgical Unit. "This event allows us to provide valuable prenatal, postnatal, and pediatric information to our current and prospective patients as well as help them navigate our entire network of care for every age and stage of life."
MOABS is a true one-stop shopping experience for gathering useful information and resources, meeting other parents and parents-to-be, celebrating parenthood, and getting pampered and gifted in the process.
All of the hand-picked local and national brands at the event, such as Chicco, Magic Sleepsuit Fit4Mom, LaCroix, Goo Goo Goods, Dr. Brown's, and Stonz, fit in perfectly as many were created by parents for parents and are all about solving common problems for parents and their babies.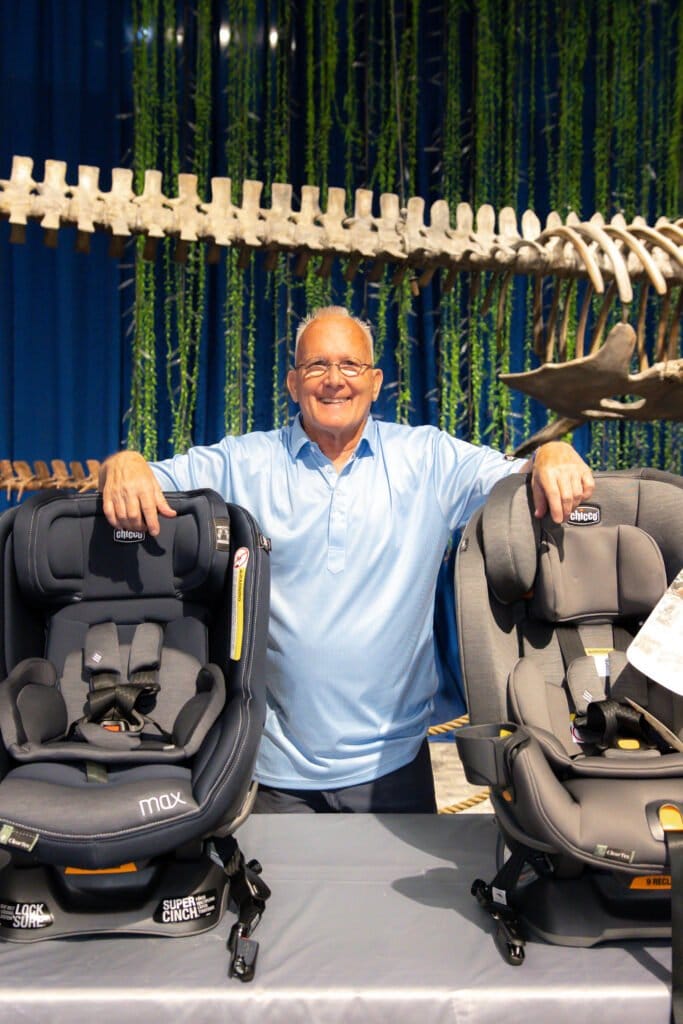 Mother of All Baby Showers Event Tickets:
Tickets start at $20 with options to upgrade to a VIP couple ticket for $60.
Here are the ticket tiers:
$20 for individuals
$30 for couples
$50 for VIPs
$60 for VIP couple
VIP includes a Baby Merlin Magic Sleepsuit and a swag-filled bag (valued at over $200).
There are two ways to get a  FREE general ticket:
Anyone who brings much-needed toiletries for The Spring of Tampa Bay by using code SPRING.
Register here and use code TBPM for FREE tickets while supplies last.
Attendees must pre-register and there is a limited quantity of tickets available. To see the agenda and to register for the Mother of All Baby Showers event.
Can I bring my baby to the Mother of All Baby Showers?
While this is an adult-only night, small babies will be allowed to attend the Mother of All Baby Showers as long as they are in a carrier being held by mom or dad. Strollers, car seats, and walking children will not be allowed inside the event space. There are no exceptions to this rule.
Keep an Eye Out for the My Favorite Things: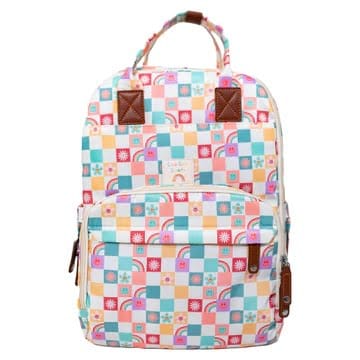 Goo Goo Goods Ethan Diaper Bag
Mabel's Labels
Chicco One Fit car seat
Baby Merlin Magic Sleepsuit
Tiny Transitions sleep consulting (that perfect gift for parents who need sleep just as much as their babies!)
Tot Squad— Empowering parents, one service at a time. The only way to add services to your Target and Amazon baby registry!
Potty Poncho-make the potty training process a warmer and more educational experience for children and parents
MomSquad Clothing– Born out of frustration with the existing activewear brands on the market– some beyond our budget and some out of sync with our lifestyle– Mom Squad was created to reflect our bodies and our lives.