Yummy Summer Camp Lunch Ideas
Don't put your lunch boxes away just yet! If your kid is going to attend a camp over the summer, you'll have to provide lunch. If this is news to you, no worries: I've got some simple summer camp lunch ideas that will be a breeze to whip up and that you can pack the night before so you have time for that extra cup of coffee.
Hey best friend, I'm Jenny! I love meal prep and lunchboxes, and packing lunch is something I actually enjoy doing for my family. Let's pack a lunch they can't refuse!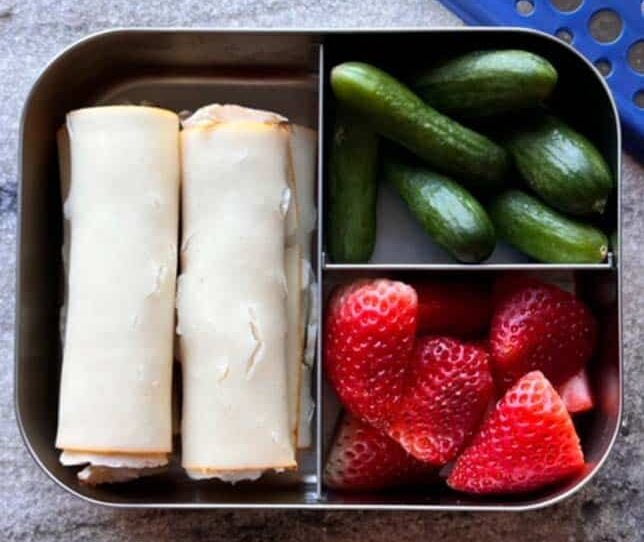 3 Tips for camp lunches
Snack boxes that hold at least two cups of food are ideal for summer snacks and smaller meals. Check out EasyLunchBoxes and the Lunchbots Medium Trio (available on Amazon) or the Bentgo original stackable bento (pick it up at Target). Make sure your lunch bag is insulated. You can double up on ice packs or just get the freezable lunch bag from"PackIt Cool. It's basically a giant ice pack in lunch bag form!
Label everything: You probably won't find cubbies or lockers like at school. Most of the time, personal items are tossed together in a bin.
Hydration during hot Florida summers is super important. Get a water bottle they can refill at camp. Let them pick it out. Put their name on it.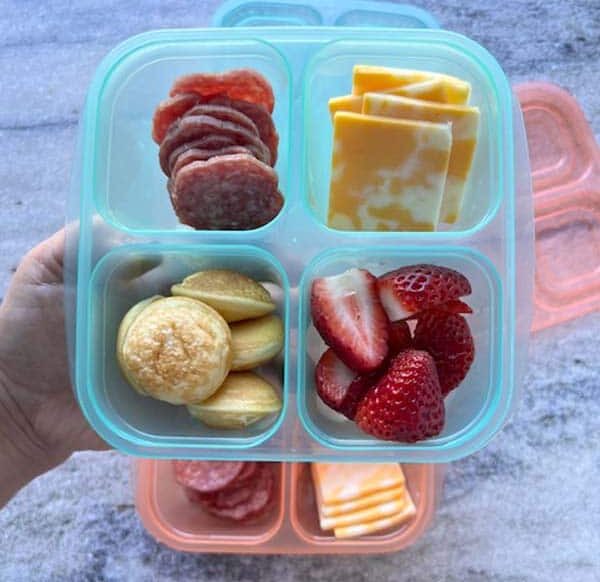 Here are some of my go-to summer camp lunches:
Homemade "Lunchables" are a favorite around here! Think cheese, crackers and protein like hummus, nut butter or turkey roll ups.
Stock up on Uncrustables or make your own. Freeze overnight and they'll thaw by snack time or lunchtime. (I have a tutorial on @lunchboxmafia)
Muffins, mini pancakes or waffles and scones are great too! They can be eaten at room temperature and kids love them.
Pack plenty of hydrating fruits and veggies like berries, grapes, pineapple, watermelon, cucumbers and tomatoes. (Always cut for toddlers so they can be enjoyed safely.)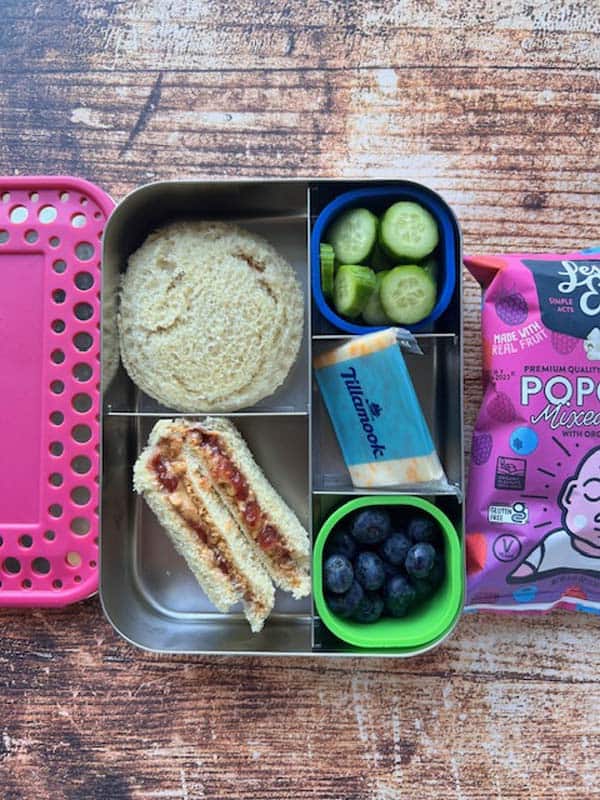 ---
Originally published in the June 2023 issue of Tampa Bay Parenting Magazine.