Experience Tampa's Haunted History And Have Some Scary Fun on These Spooky Ghost Tours
October isn't the only month to experience some seriously spooky stuff around the Tampa Bay area. The spirits of old Tampa are here year-round and have been for decades, especially in haunted places like Ybor City. Ghost hunters and psychics are often found diving deep into some of Tampa's most notorious hot spots, hoping to connect with the past.
Tampa's Most Haunted Places
Ybor City's rich history includes historical events like the largest fire in Tampa's history in 1914, which consumed 17 city blocks and tragically took many lives along the way. And with buildings dating back to the late 1800s and early 1900s, it's no wonder numerous hauntings and apparitions have been reported throughout town.
The Don Vincente Hotel, built in 1895, is supposedly one of the most haunted buildings in the U.S. Known today at Casa Ybor, it was once a hotel, meeting house, and hospital. Plenty of ghostly happenings have been reported.
Another hotspot for hauntings is The Cuban Club, build in 1917, where several ghosts are rumored to eternally roam.
Tampa Theatre, University of Tampa's Plant Hall (formerly the old Tampa Bay Hotel), and the original Florida Brewing Company (now home to Swope Rodante Law Firm) are also notorious for paranormal activity.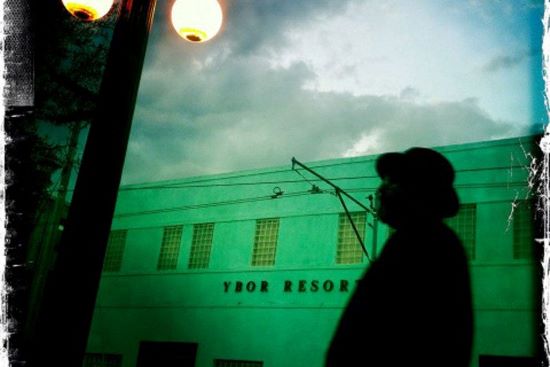 Ghost Tours and Haunted Experiences
The Tampa Theatre, University of Tampa's Plant Hall (formerly the old Tampa Bay Hotel), and the original Florida Brewing Company (now home to Swope Rodante Law Firm) are just a sampling of other spots that are notorious for paranormal activity. The fascination with Tampa's haunted history has also captured the attention of national TV shows. Discovery Channel's "Ghost Hunters" connected with spirits at The Cuban Club in 2009. In 2011, Travel Channel's "The Dead Files" filmed at The Don Vicente Hotel, becoming one of their top-rated episodes. Now, local paranormal enthusiasts can have the chance to encounter these spirits as well. Here are a few places where you can get a glimpse of the supernatural side of Tampa.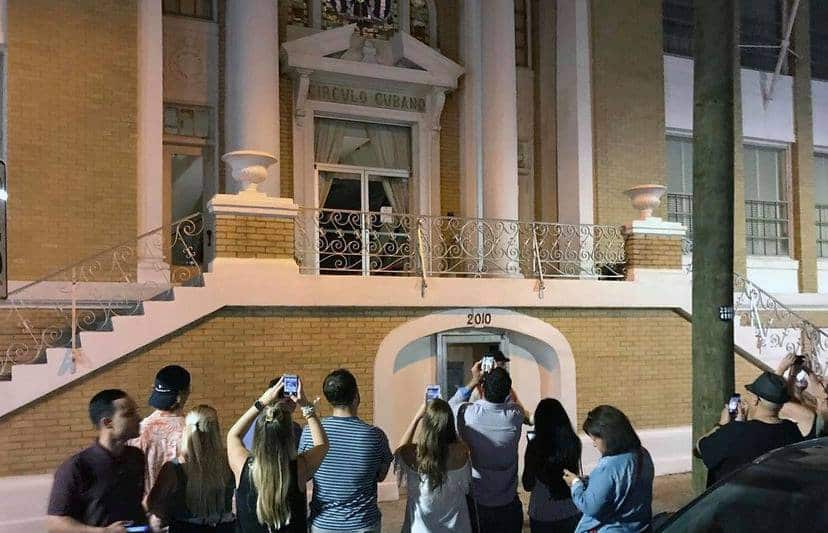 Dates: Nightly at 8pm
Cost: $30 ages 13 and up, $10 ages 6-12 (not recommended for younger children)
This entertaining, informative, and scary 2-hour walk through Ybor City's past gives visitors the chance to discover the ghost stories and legends of one of the most haunted towns in the U.S. Voted one of the top 10 ghost tours by USA Today, the tour features guides who are experts in Ybor's history and are fascinated by the paranormal. This is the only tour in Ybor that offers access inside the infamous Cuban Club.
Dates: Select days and times October 16-31, 2021
Cost: $15 non-members, free for members
Ever wonder why Tampa Theatre is known as one of the city's most haunted buildings? Who was the man in seat 308? Why did Robert Lanier tear his final ticket? Find the answers you seek during this 90-minute seasonal backstage tour focused on the ghosts of Tampa's most historic movie palace.
Dates: Nightly at 8pm
Cost $25, $13 children under 6
This scary tour takes you through the haunted history of the Lightning City. Let the knowledgeable local guides take you on an adventure to 8-12 locations in Downtown Tampa. Discover the most fascinating historically haunted locations in the Big Guava. Some of the stops include the old City Hall, Old Fort Brooke, and Tampa Theatre. Tampa Terrors brings you face to face with death and the inexplicable, but the tour is still family-friendly and suitable for all ages.
Dates: Weekly, 6pm-8pm
Cost: Starting at $40 for ages 12 and up, $20 ages 6-11, 5 and under are free
This tour is spooky and fun for all ages! Guests will have the chance to use Signature Ghost hunting apps while hunting for ghosts while hearing paranormal tales. Visit some of the most haunted spots in the Ybor City district. Tours from 6pm-8pm are family friendly. You can also upgrade your experience to include a VIP tour, where you'll have an extended time to visit spots that were investigated on some of the most well-known ghost hunting shows. Haunted dinners, pub crawls, and weekly paranormal lockdowns are also available.
Dates: Thurs-Sun, 7:30pm
Cost: $22 ages 13 and up, $15 ages 4-12
On these walking tours in Tampa and St. Pete, costumed tour guides lead the way to haunted locales by candlelight. You'll listen to true ghost stories, learn about wandering spirits, supernatural oddities, discover local haunted houses, and more. Advanced tickets are required.
Dates: Thurs & Fri, 7pm
Cost: $30-$149
Ybor isn't the only part of Tampa Bay with scary stories to tell. Explore some of the area's most haunted places while using paranormal equipment and listening to spooky ghost stories. Take a Safety Harbor walking history tour starting at Gigglewaters, explore the Arcadia Opera House, or go on the World's Largest Ghost Hunt at the Clearwater Historical Society Museum. Tour routes vary, so feel free to go more than once.