Moms to Know: Athens Pellegrino, author of 'The Military Child Chronicles'
November—a month attired in gratitude. In 1996, November was declared Military Family Month. As thankfulness takes centerstage, think about the sacrifices made by our nation's military families.
April also happens to be Month of the Military Child and we are getting to know a local mom who is embracing the lives children of our service members lead.
Athens Pellegrino, whose husband Christopher Pellegrino is active-duty Air Force, is on a mission as author of a children's book series, "The Military Child Chronicles."
Written to support military children's resiliency, the books also help civilian families understand how to be of service to military ones.
The books' protagonists Atticus and Callista are named after Pellegrino's children, Atticus, 3 years, and Callista, 6 months old. Likely to be here for another year, the family knows that Tampa is the first place Atticus will remember; he's made friends here and started sports.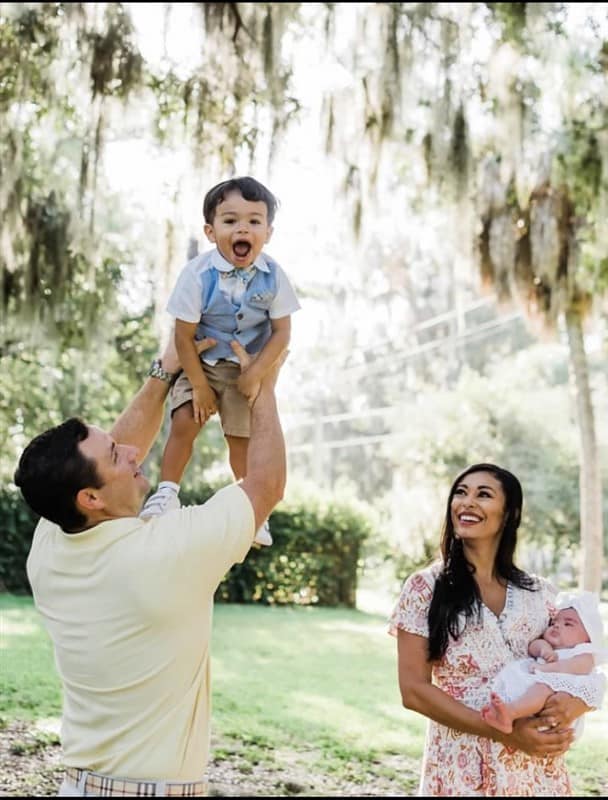 Related: Pinellas teacher co-authors children's book series: STEM Superheroes
Pellegrino, a civilian budget analyst, spoke with me about her call to action as a children's book author.
TBP: When did you realize you wanted to be a writer?
AP: I've thought about it for a long time, but I was working on my MBA and other licensures. Christopher's duties as a Combat Systems Officer also impacted life. Ironically, having a baby and nursing at night created writing time.
Awake with a colicky baby from midnight on, I chose being productive over social media scrolling. I've always loved writing and research.
TBP: How long did it take you to write the first book of the series, "Mission: My First PCS?"
AP: Story conception and drafting took two months. Having Callista and moving to Tampa seven days later caused some delay. Once I partnered with my illustrator, Cody Taylor, we built a storyboard in two weeks because of the insight we shared.
The next book in the series launches in November and tackles the current pandemic climate. Atticus who, like Callista, remains a main character across the series, learns lessons on longing for family and how families celebrate holidays differently. Holiday-themed activities and tips for navigating the holidays are included.
TBP: What do you think makes a good story?
AP: Being honest about what's going on. Showing challenges and difficult-to-work-through feelings—especially when the writer shows that support exists. In January, my own story will appear in an adult book on resiliency.
The chapter details how I've accomplished things amidst many moves, my motivations, the importance of an open mind, and willingness to learn from failure. Atticus and Callista, protagonists in my real life, provide the fire to persist.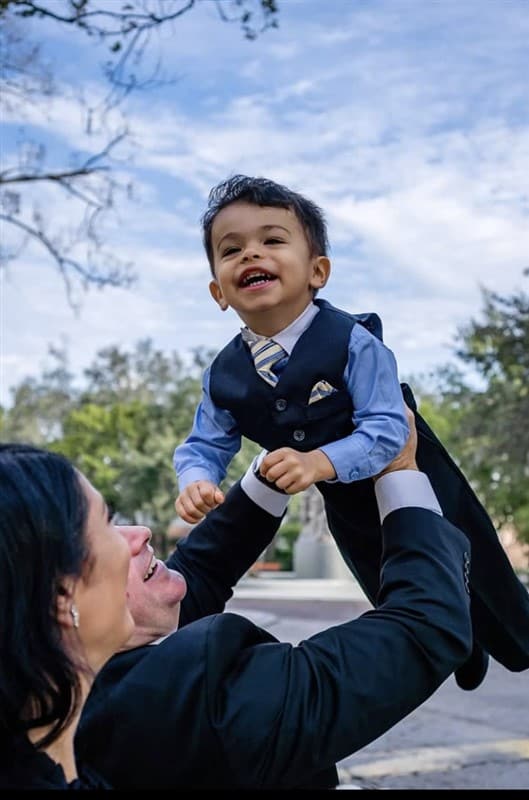 Related: Local Authors We Are Loving Right Now
TBP: Do you view writing as a kind of spiritual practice?
AP: Generating ideas is therapeutic. Storyboarding and dialoguing with loved ones, cathartic. The conversations affirmed my writing; we wish we'd had resources like this series. An international reach underscores my purpose.
My focus isn't profit; it's helping military and civilian families understand the need for support and ways to provide it. When you see a military family who's new to the area, reach out. We have minimal connections and help with school registration and medical care enables comfort and connection.
TBP: What is the most difficult part of your artistic process?
AP: Trimming content! I can't exceed 28 pages in children's books. Naturally, I have lots to share; I encourage aspiring writers to take any creative writing classes possible.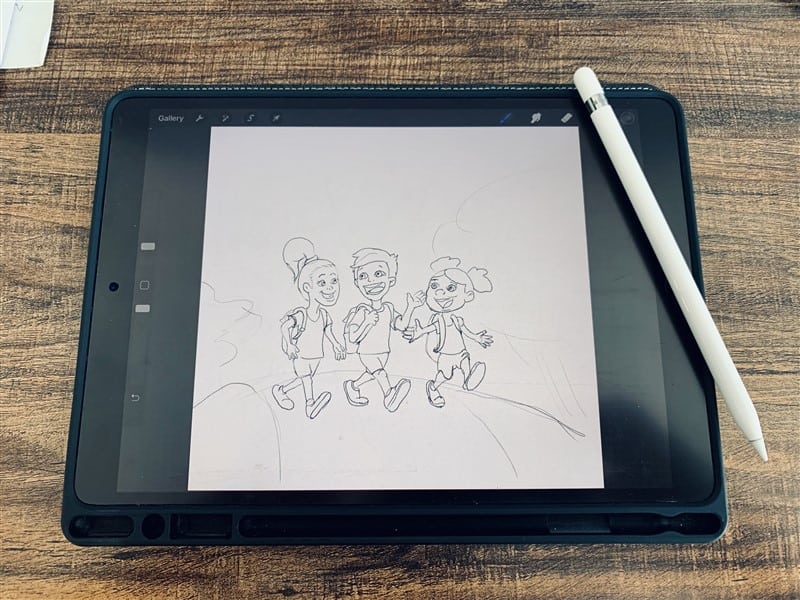 The Military Child Chronicles is available on Amazon
Photos by Samantha Green. Originally Published in the November 2021 issue of Tampa Bay Parenting Magazine.
---
More MOMS to KNOW: