Things to Do on Father's Day Weekend: Deals for dad, brunch, and more!
There are so many fun ways to celebrate Father's Day in Tampa Bay and something for every dad style!
We're sharing a few Father's Day deals for Dad in Tampa Bay, cool brunches, and more fun things to do as you celebrate the number one guy in your life.
---
2023 Father's Day Deals for Dad in Tampa Bay
(More deals coming soon!)
Take dad to the Florida Aquarium for an under the sea adventure while taking advantage of a BOGO deal on admission Father's Day weekend. You will need to purchase this ticket deal at the Aquarium ticket office.
Dad gets in FREE at The James Museum with the purchase of another admission ticket on Father's Day! You can purchase tickets at the admissions desks to take advantage of the deal. thejamesmuseum.org
Dad gets FREE beer on Father's Day when he takes a trip on Pirate Water Taxi on Father's Day.
Half-Off Admission for Dad at the Clearwater Marine Aquarium | Saturday, June 17 & Sunday, 18
Dad receives 50% off admission with the purchase of any other admission ticket!
Pops for Pops at The Hyppo in Tampa and St. Pete | Sunday, June 18
Show dad how COOL you really think he is and bring him to The Hyppo in Tampa's Hyde Park Village or in St. Pete for a free popsicle! thehyppo.com
Dad plays for FREE at Grove Mini Golf in Wesley Chapel | Sunday, June 18
Dads can play a round of mini golf when they bring their child. groveminigolf.com
---
More FUN Father's Day Experiences in Tampa Bay
FOR THE SPORTY DAD:
Take dad to the Trop for a pre or belated Father's Day celebration. The Rays will be taking on the Minnesota Twins at Tropicana Field on June 6, 7, and 8 and then the Texas Rangers June 9, 10,  and 11. The week following Father's Day weekend, you can take him to watch the Rays take on teh Baltimore Orioles June 20 and 21. There are even more home games that follow. Gift him a new Rays gear along with the tickets on Father's Day!
There's a home game on Saturday, June 10 at 7:30pm against New Mexico United with a fireworks show onm schedule. Take dad out for dinner early at the St. Pete Pier and then head to the game.
The 4,500 square foot store is located right across from Ford Thunder Alley right by the Amalie Arena Box Office. It's your one-stop shop for all of your home team gear, including the "largest selection of exclusive Lightning merchandise on the planet". The Tampa Bay Sports store is open six days a week, Monday-Saturday. The store opens at noon.
Head to Wesley Chapel or Sarasota to experience the new place where the whole family can dine and play! There are mini golf courses, a rooftop bar, playground, and outdoor gaming area. Each player gets to keep a commemorative golf ball with their round of golf.
If dad loves video games, he's going to love a day at the new Esports Players Club in Tampa. You can buy him a day pass to play and learn OR gift him a membership to play on his own time too.
FOR THE MUSEUM LOVING DAD: 
Let dad test his skills at the new STEAM Team Superhero Training Academy, venture to space at Moonbase, climb the ropes at the Ropes Course…if dad is into anything S.T.E.A.M. related, he is going to love a day at MOSI!
Meet the World's Largest Triceratops at Glazer Children's Museum
Take dad for a prehistoric day out and let him go nose to snout with Big John, the world's largest fossil triceratops! The record-setting dinosaur was purchased by a local Tampa dad too!
---
Father's Day Brunch in Tampa Bay
(MORE 2023 dates will be updated soon)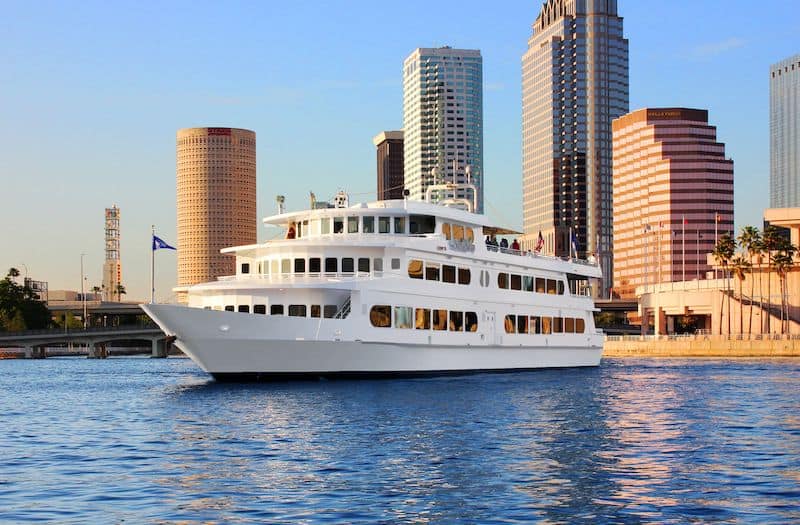 Treat dad to a Father's Day Brunch on the Yacht Starship in Tampa or Clearwater. The early brunch cruise departs at 10am and the later brunch boards at 2pm. There is also a dinner cruise option too which boards at 6pm. Dad's drinks are covered by Yacht Starship on the brunch and dinner cruises.
---
More Fun Ways to Celebrate Dad on Father's Day Weekend in Tampa Bay!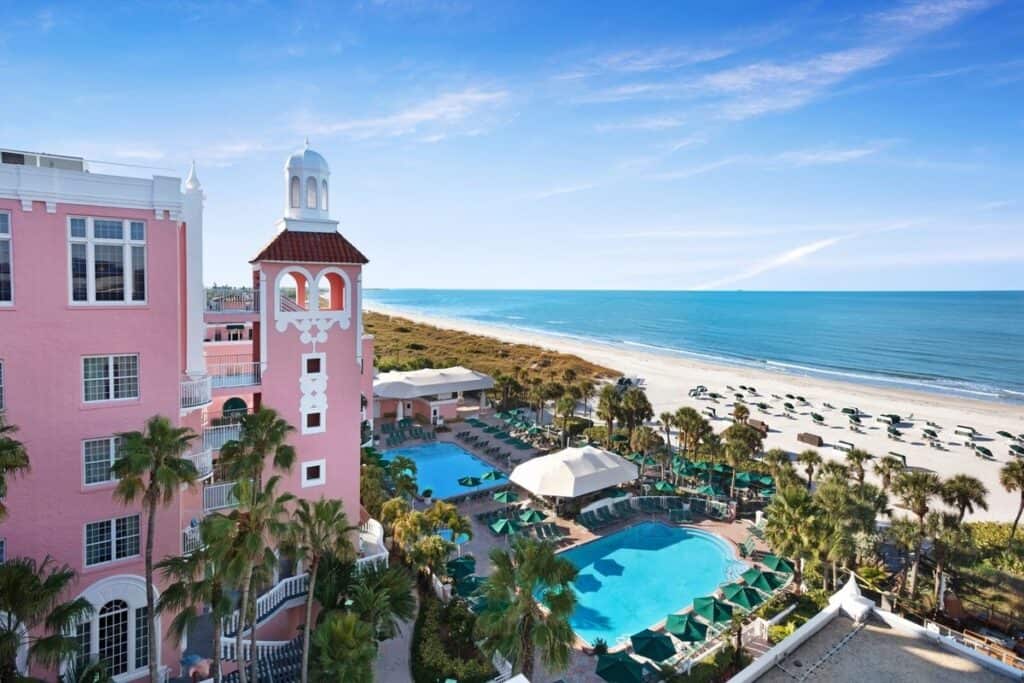 Book a cabana at the beach
Upgrade a normal beach day by booking a cabana at the beach. You can really up the ante and book a ResortPass at a fancy beach hotel like the Don CeSar to play like a tourist for the day. There's no shortage of amazing beaches, so this is an easy way to celebrate dad!
Book a fishing charter
This is a popular gift of experience and lucky you because there is no shortage of options for fishing charters in Tampa Bay. Team up with some of his dad friends to book a group outing for a 'Dad's Day Out'.
Commemorate Juneteenth, also known as Freedom Day, with this engaging, family-friendly experience. This lively community celebration will feature free museum admission, art-making activities, live music and performances, family portraits, amazing food trucks and more.
Lace up the running shoes and head to Ulele in Tampa Heights to join owner Richard Gonzmart for a walk benefiting Moffitt Cancer Center. This annual event which will also feature mascots and cheerleaders from your favorite pro sports teams is family-friendly and you can choose your own distance whether it's one mile, 3.1 miles or one of your own choosing. This event has raised more than $915,000 since it began!