Tips for Using an Express Pass at Universal Orlando
Spending the day at a theme park is meant to be a fun and exciting experience. But sometimes, waiting in line for a ride is not.
Depending on what time of year you go, ride lines can be up to two hours, which can sometimes put a damper on the day (especially with kids). If you want to make the most of your time at a theme park, most of them offer passes that allow you to skip the line.
At Universal Orlando Resort, guests can have the option of purchasing the Universal Express Pass which allows you to bypass the regular lines for the majority of the rides at Universal Studios Florida and Universal's Islands of Adventure.
Universal Express Passes start at $79.99 and can go up to $339.99, depending on the day and time of year you go. Yes, they can be costly, but are they worth it?
We recently got the chance to try out the Express Pass during one of the busiest times of the year. Here's how our experience went and what you should know if you're thinking of investing in one before your next trip.
What is the Universal Express Pass?
The Universal Express Pass is a ticket add-on purchase that entitles one guest to have either unlimited or one-time express ride access for participating rides. They can be purchased online or at Guest Services at the parks.
The Express Passes have separate queue lines apart from standby with much shorter waiting times. The Express Pass is a separate purchase and does not include admission to the parks. The passes are non-transferrable and must be used by the same person on the specific day or days or purchase.
There are a few types of Express Passes – the Universal Express Unlimited Pass and Universal Express Pass. Both passes have the option for single park or two park uses. The regular Express Pass can be used once per ride and attraction, while the Unlimited Express Pass can be used as many times as you want.
When using the Express line, guests must show their pass to enter and then once further in line, an attendant will scan your pass before you can proceed.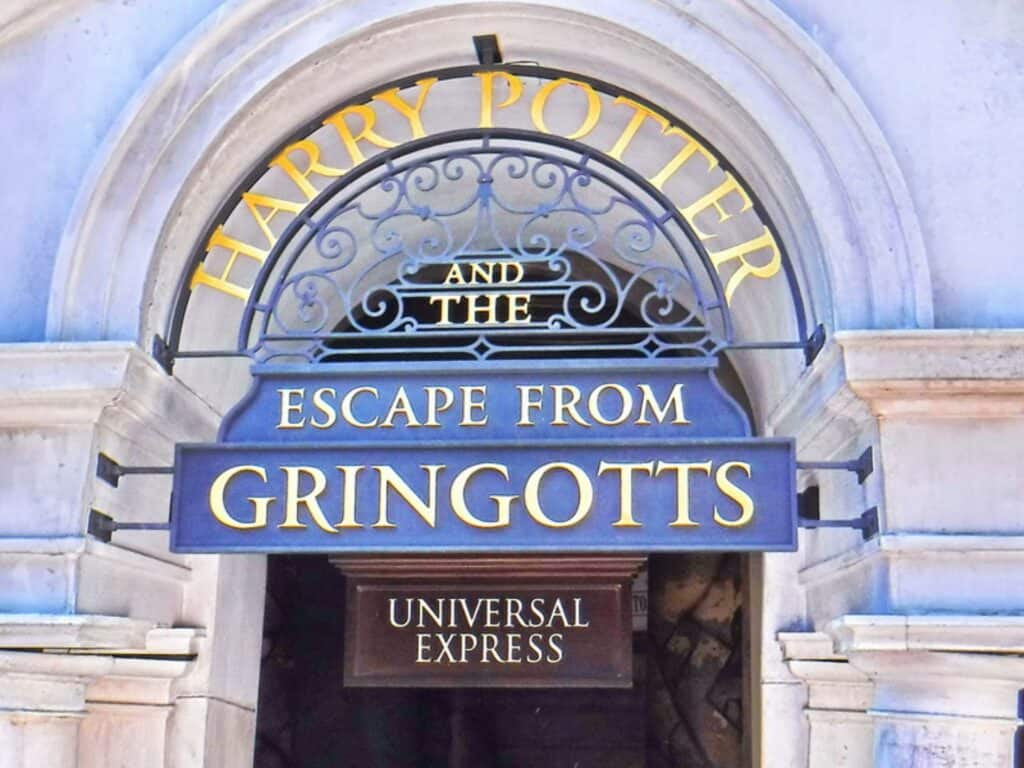 What Can You Use Express Passes On?
The Express Passes can be used on the majority of rides and attractions at both Universal and Islands of Adventure with a limited number of restrictions.
Universal Orlando
Included:
Despicable Me Minion Mayhem
Harry Potter and the Escape from Gringotts
Hogwarts Express: King's Cross Station (2-Park Pass is required)
E.T. Adventure
Fast and Furious – Supercharged
Hollywood Rip Ride Rockit
Kang & Kodos' Twirl 'n' Hurl
MEN IN BLACK Alien Attack
Race Through New York Starring Jimmy Fallon
The Simpsons Ride
TRANSFORMERS: The Ride 3D
Woody Woodpecker's Nuthouse Coaster (closing January 2023)
Not Included:
Islands of Adventure:
Included:
Jurassic Park River Adventure
Harry Potter and The Forbidden Journey
Flight of the Hippogriff
Hogwarts Express: Hogsmeade Station (2-Park Pass required)
Doctor Doom's Fearfall
Dudley Do-Right's Ripsaw Falls
One Fish, Two Fish, Red Fish Blue Fish
Caro-Seuss-el
The Cat in The Hat
The High in the Sky Seuss Trolley Train Ride!
Popeye & Bluto's Bilge-Rat Barges
Skull Island: Reign of Kong
Storm Force Accelatron
The Amazing Adventures of Spider-Man
The Incredible Hulk Coaster
Not Included:
Jurassic World VelociCoaster
Hagrid's Magical Creatures Motorbike Adventure
Pteranodon Flyers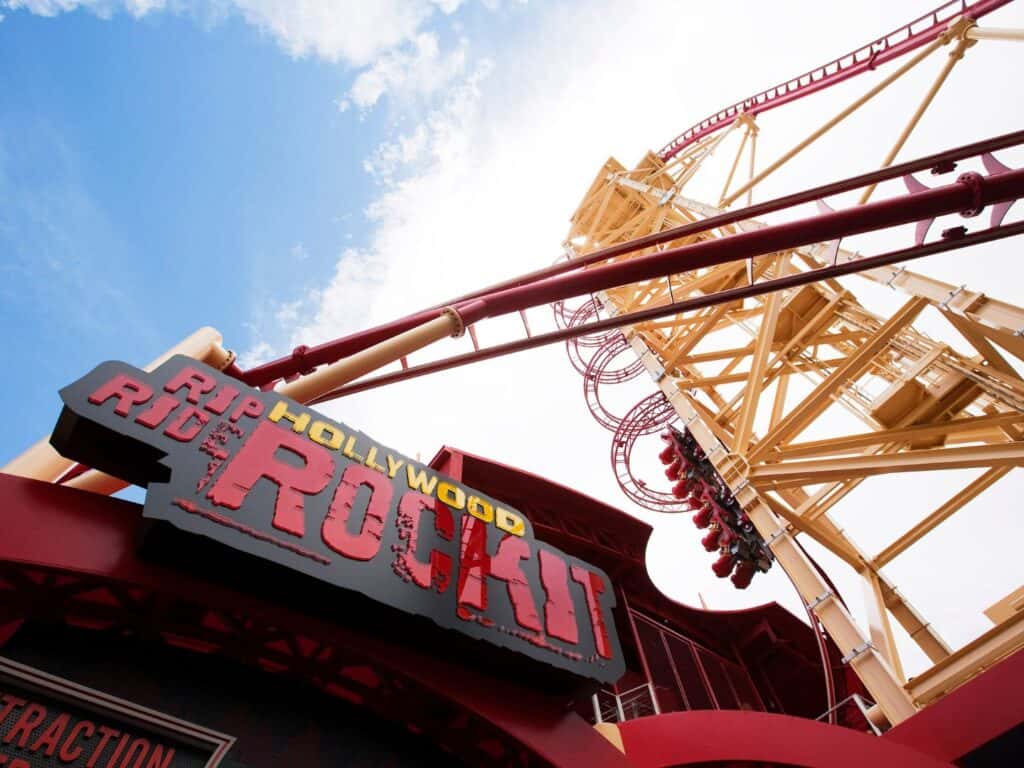 How Much Does a Universal Express Pass Cost?
The perks to Express Passes – breezing through the lines and getting to enjoy everything on our "must-ride" list. The downside – the added cost. Typically, the busier the parks are, the higher the cost of the passes will be. Here is a breakdown of what you can expect to pay:
1-Park Universal Express Pass: $79.99-$299.99
1-Park Universal Express Unlimited Pass: $109.99-$329.99
2-Park Universal Express Pass: $89.99-$309.99
2-Park Universal Express Unlimited Pass: $119.99-$339.99
Express Pass rates are per guest and do not vary by age. Though there are no combination passes that includes Universal's water park, Volcano Bay, you can get the Universal Express PLUS Pass that allows you to skip some of the lines at Volcano Bay ($19.99-$109.99).
Is a Universal Express Pass Worth It?
The answer to this depends on the length of your visit and how you want to spend your day.
We visited both parks at the beginning of Thanksgiving break, which is one of the busiest times of the year and used 1-day, 2-park tickets along with the 2-Park Universal Express Unlimited Passes.
We got to the park when it opened and headed to Universal first. Within the first hour, we had already ridden Minion Mayhem, Race Through New York, Fast and TRANSFORMERS. Our average wait time for each was about 10 minutes.
As the day progressed and the parks became more crowded, the passes became much more beneficial as wait times crept up to over an hour for some rides. The longest Express line we waited on was about 20 minutes for Harry Potter and The Escape from Gringotts (the standby line was 60 minutes).
We stayed at the park until closing and by the end of the day, between both parks we had ridden 16 rides (17, if you count riding Harry Potter and the Forbidden Journey twice, at the request of our Harry Potter-loving 8-year-old). Based on standby wait times, that total would have probably been cut in half.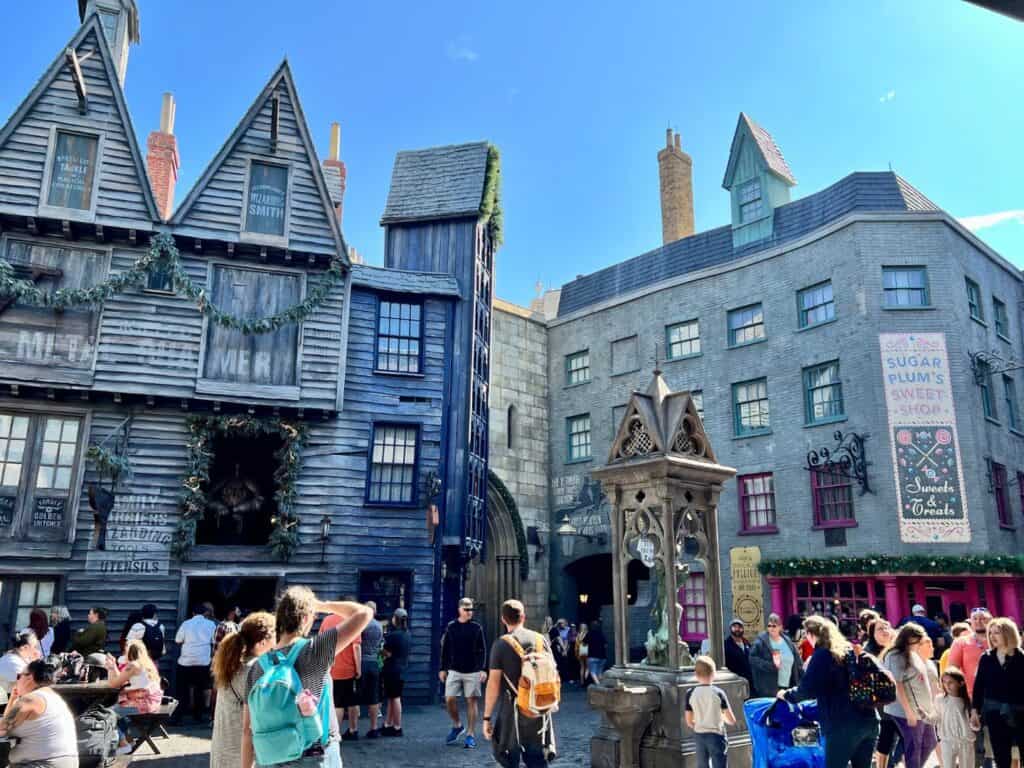 My Thoughts on Using the Universal Express Pass
This was our first time using Express Passes at the parks and compared to past visits, if you are limited on time or going during a busy time of year, then the Express Pass is definitely worth it.
Especially if you are using a 2-park ticket, there is so much to do and experience, and you will most likely not be able to squeeze it all in unless you are able to bypass the lines. Of course, this will vary on the time of year that you go.
Low season dates will have shorter wait times while high season dates such as spring break, summer, and holidays will have longer waits.
After going back and forth between both parks, my money-saving advice would be to purchase a basic Universal Express Pass vs. the Express Unlimited Pass if you are doing a 1-day, 2-park visit.
There is a lot to do, and we only used the unlimited option once. However, if you will only be visiting one park, the Express Unlimited Pass would be the way to go since you will have more time to repeat rides.
Final Money-Saving Tips
If you're planning on spending a few days at the parks, consider staying at one of Universal's premier hotels. The Loews Portofino Bay Hotel, Hard Rock Hotel, and Loews Royal Pacific Resort all include Universal Express Unlimited Passes with your stay.
If you want to skip through the lines but are concerned about the cost altogether, you also have the option of using Single Rider Lines.
Though not all the rides have them, a vast majority of them do, including the parks' most popular rides such as Jurassic Park VelociCoaster, The Incredible Hulk Coaster, and most of the rides in The Wizarding World of Harry Potter and Diagon Alley.
While this might not be ideal for younger kids, kids around ages 8 and up can usually utilize this option and most of the time, will still be placed next to or near family and friends who are also in the Single Rider Line.
Spending the holidays at Universal? Check out our Top 5 Kid-Friendly Things to do at Universal Orlando Holidays 2022.
Our visit was generously hosted by Universal Orlando Resort.
Featured image credit: Universal Orlando Resort