Ways To Give Back at Any Age This Holiday Season
It's never too early to teach children the importance of giving back to others. Many organizations and charities need help year-round, but during the holiday season, the need is even greater. The impact of Covid-19 took a hit on charities worldwide last year. Food banks, homeless shelters, and donation sites are in dire need of help. While some places are starting to see an increase in participation, there are still plenty of opportunities that need to be filled.
Getting Little Ones Involved
A great way to get little ones involved is with project-based volunteering. Donating toys and making holiday cards and crafts to send to seniors, military, or hospital-bound children can be fun but also teach children what giving back is all about. Organizing a drive or setting up a lemonade stand to use the proceeds towards charity are also kid-friendly ways to help others. While some organizations have age requirements for in-person volunteering, there are several opportunities available for younger children to participate in.
Perfect for: All ages
Feeding Tampa Bay provides 2 million meals per week to 10 counties. Children as young as age 5 can participate in regular warehouse food sorting with an accompanying adult. Children ages 16 and older can also serve at the organization's Trinity Café. In addition to regular volunteer opportunities, there are Family Nights, which are suitable for all ages. There will also be Affinity Groups onsite, which are broken down in groups from ages 6-13, 14-18, and 18-24. These groups teach how to lead others to help fight hunger and inspire them to take action. Masks are still encouraged to be worn while volunteering, but volunteers are updated as they arrive and items are provided to make sure they are safe, if needed.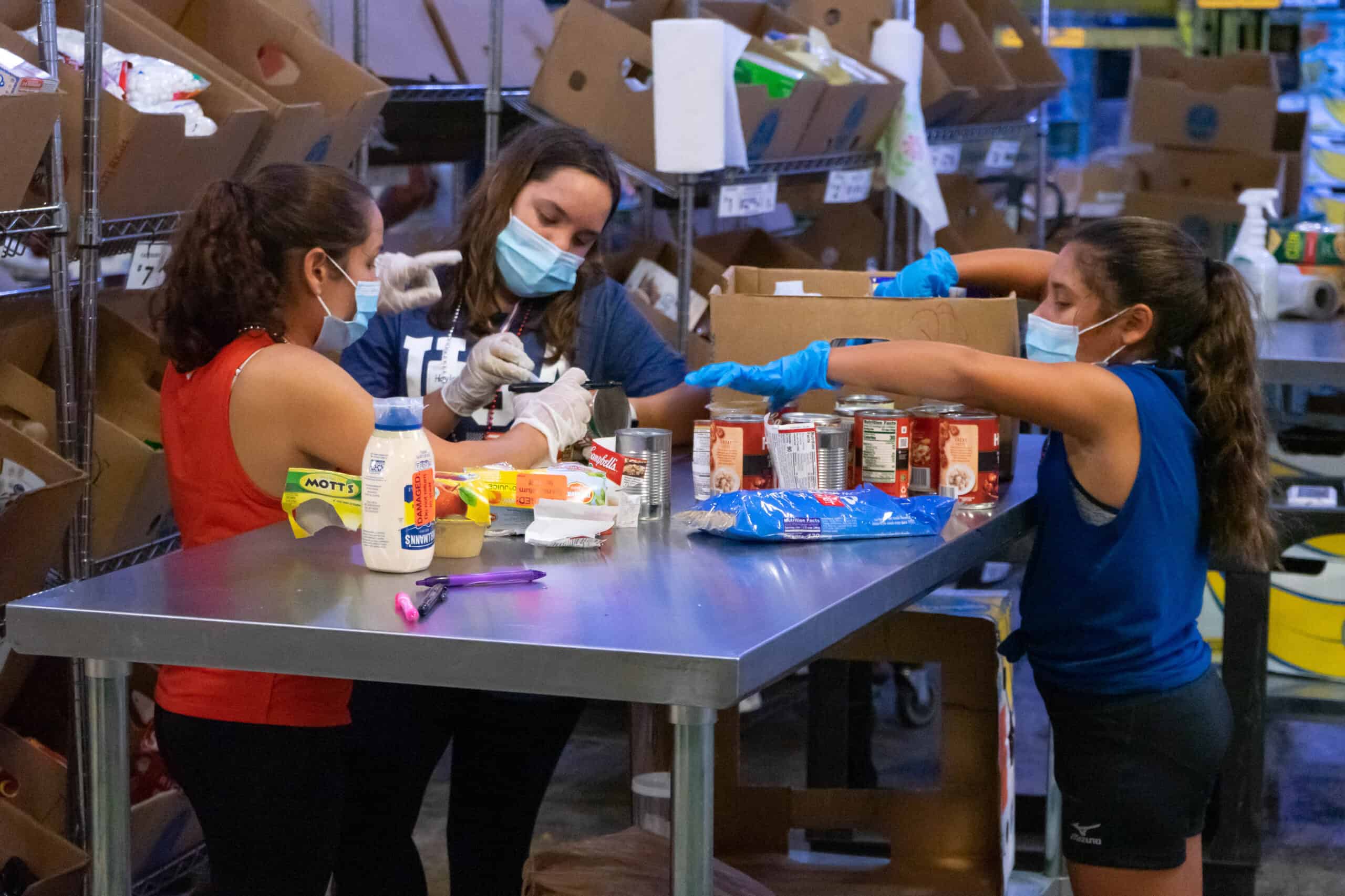 Perfect for: All ages
Meals on Wheels provides hot, healthy meals to homebound and senior members of the community who live independently in their own homes. The Produce on Wheels (POW!) program also allows them to receive fresh, healthy produce delivered to them free of charge on the third Saturday of every month. They also provide hurricane preparedness packs for impending hurricanes and deliver cards and baked goods on Thanksgiving morning. During the holidays, volunteers stuff and gift bags filled with items such as books, games, snacks, juice, and toiletries. Volunteers then deliver them on the third Sunday in December. For those who are homebound and unable to afford food for their pets, Meals on Wheels has partnered with The Humane Society of Tampa Bay to deliver free bags of pet food through their Animeals program. Although drivers must be 18 and older, children of any age are welcome to tag along to deliver meals, produce, pet food, and gifts.
Perfect for: All ages
Started by local mom, Michelle Patel, this organization encourages kids to create change in their community, one small act at a time. They host periodic philanthropic events that allow children to volunteer and give back to their community. This year, they will be hosting their fourth annual Thanksgiving food drive on November 20th at Land O Lakes Heritage Park. In December, they will have opportunities for families to donate to their 2021 Angel Tree. Visit their Facebook page to sign up for volunteer opportunities.
Perfect for: Ages 5 and up
The Marine Corps has donated over 600 million toys through the Toys for Tots program since 1947. Families can organize toy drives for new, unwrapped toys at their home, office, or other venue. Toys can be dropped off at the warehouse and volunteers are also needed to help sort through them for distribution. Purchasing toys can also be done virtually through their virtual toybox. Children ages 5-14 must be supervised by someone over the age of 18, while those over 15 may be unsupervised with a signed waiver.
Perfect for: Ages 5 and up
There are a few great ways for animal lovers of all ages to volunteer at the Humane Society. The Paws for Literacy program allows children ages 5-12 to read to animals after school. Children under the age of 16 can volunteer with a parent or guardian to walk dogs, play with cats, and clean the kennels. They also offer a Teen Program for kids ages 12-15 that allows them to earn 20 hours of volunteer work for school by working with the animals and assisting with the Humane Education program. Volunteers in the Teen Program do not need to have a parent or guardian present. Donations to the shelter such as towels, pet food, and cleaning supplies are also always welcomed.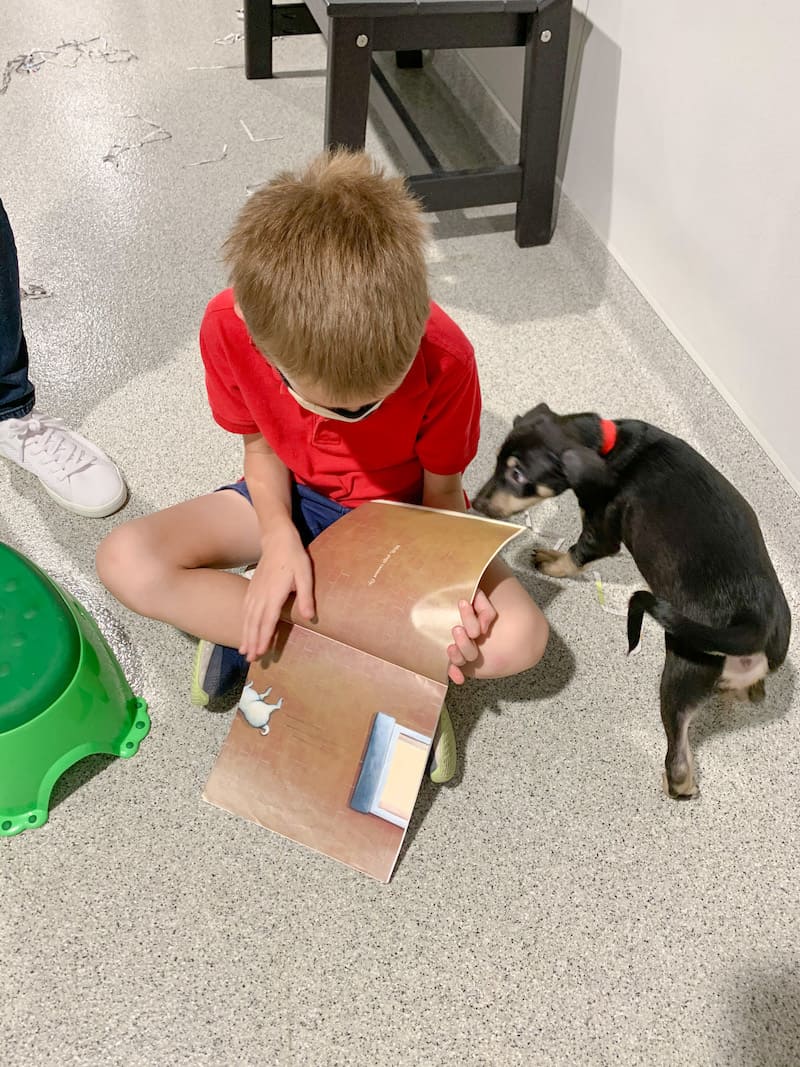 Perfect for: Ages 8 and up
Metropolitan Ministries provides food and essential daily items for families in need. They serve over 75,000 meals each month in Tampa Bay, and over 20,000 holiday meals during Thanksgiving and Christmas. Volunteers are needed to serve meals, host food drives, stock the shelves at the Metro Market, or serve in the annual Holiday Tent. Children under 8 can participate however, you must be at least 14 to volunteer without an adult.
Other Ways To Give
With Love, Anonymous was originally started as a Facebook group by Tampa resident Mary Nastukov after the pandemic hit, to help fill the needs of those who are struggling to make ends meet. It functions as a virtual marketplace where items are posted for free instead of for sale. Their mission is for everyone in the group to learn to love, understand, and meet each other's needs, regardless of status, background, race, color or political opinions, uniting our world once again. The group has over 3,500 members from all around the Tampa area and, after seeing the need for more than just physical items, they now accepts monetary donations through their website which helps pay for items such as food, gas and grocery cards, bus passes, temporary housing, baby items, and utilities for those who cannot afford them. They also hold drives and events like free markets, where people are able to come select items they need at no cost.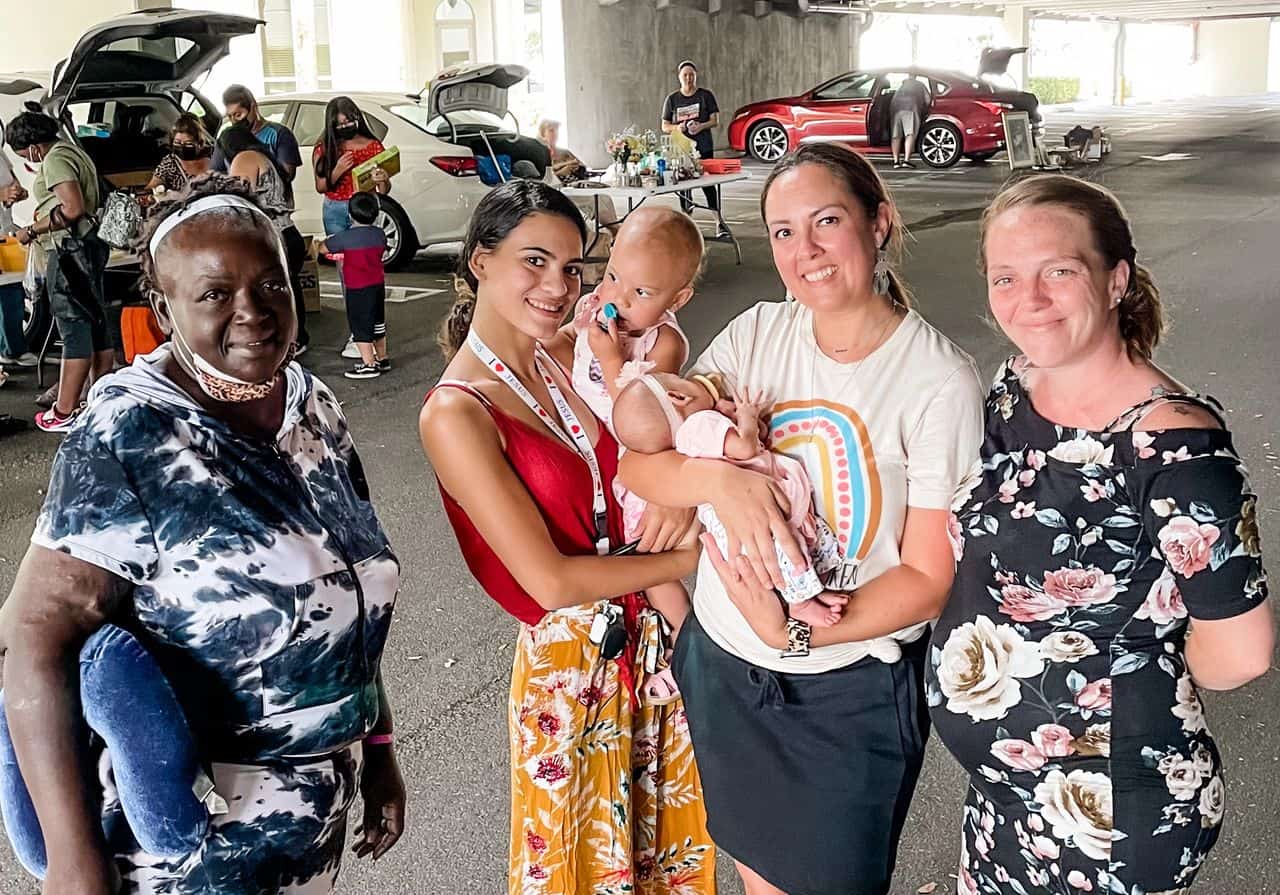 This is the only diaper bank in Hillsborough County. "Diaper drops" can be set up at homes, offices, schools, and most community locations. Online donations and direct purchases through their Amazon wish list are also available.
Pinellas County's diaper bank provides items such as diapers, wipes, formula, and other necessities to families in need. Their website includes a list of drop-off locations around the county. Online donations can also be made.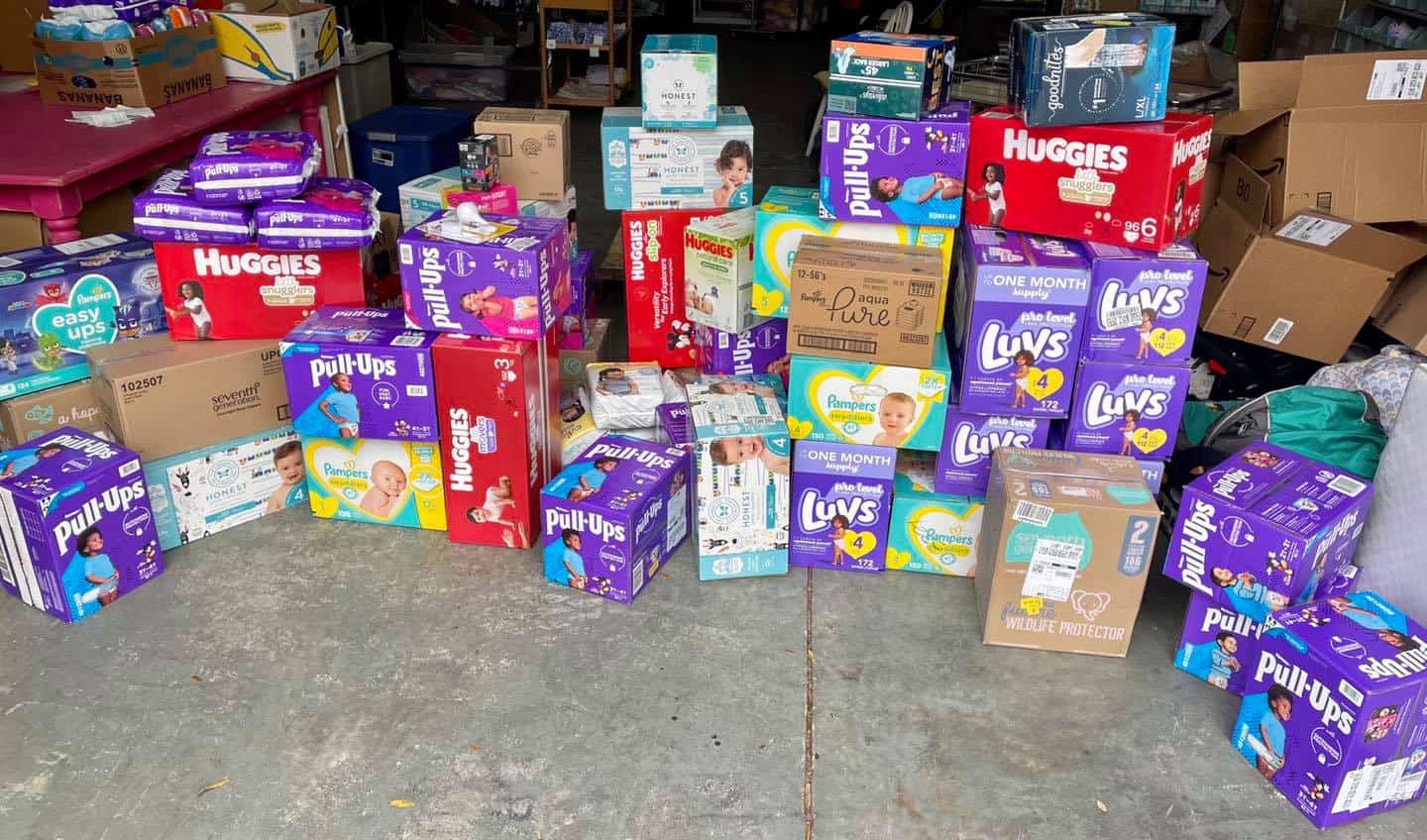 This grassroots, volunteer-driven organization provides clothing, shoes, and hygiene items to low-income students in Hillsborough County. They partner with over 230 social workers in public schools throughout the county to ensure that students can receive items they may be in-need of. The organization can arrange for donations to be dropped off or picked up, and online donations can be made through their Amazon wish list.
Ronald McDonald House Tampa Bay keeps families close to their children while they receive lifesaving treatment in local area hospitals. They not only house families, but they also provide a home away from home with compassionate support and resources. Volunteers can participate in external activities such as packing snack packs, toiletry kits, kids' activity kits, and collect pop-tabs from cans to be recycled. Online donations are highly encouraged, and community members can adopt a room, which helps provide families private accommodations during their stay. Although most of their in-person volunteer opportunities are still suspended due to Covid, they do need trained desk volunteers and pickup volunteers.
Upcoming Events
November 21, 2021, 1:00 p.m.
9517 W. Linebaugh Ave, Tampa, FL 33626
This annual community event is one of the largest food drives in Tampa and benefits Metropolitan Ministries. Items can be purchased from the Thanksgiving Box of Hope list and can be picked up (Westchase area only – see website for details) or dropped off at Westchase Elementary School from 1-2:30 p.m. on November 21st. Donations will be organized and sorted by hundreds of volunteers on-site and will be distributed to families in need later that week. Visit the event page for more information and to see the list of items needed.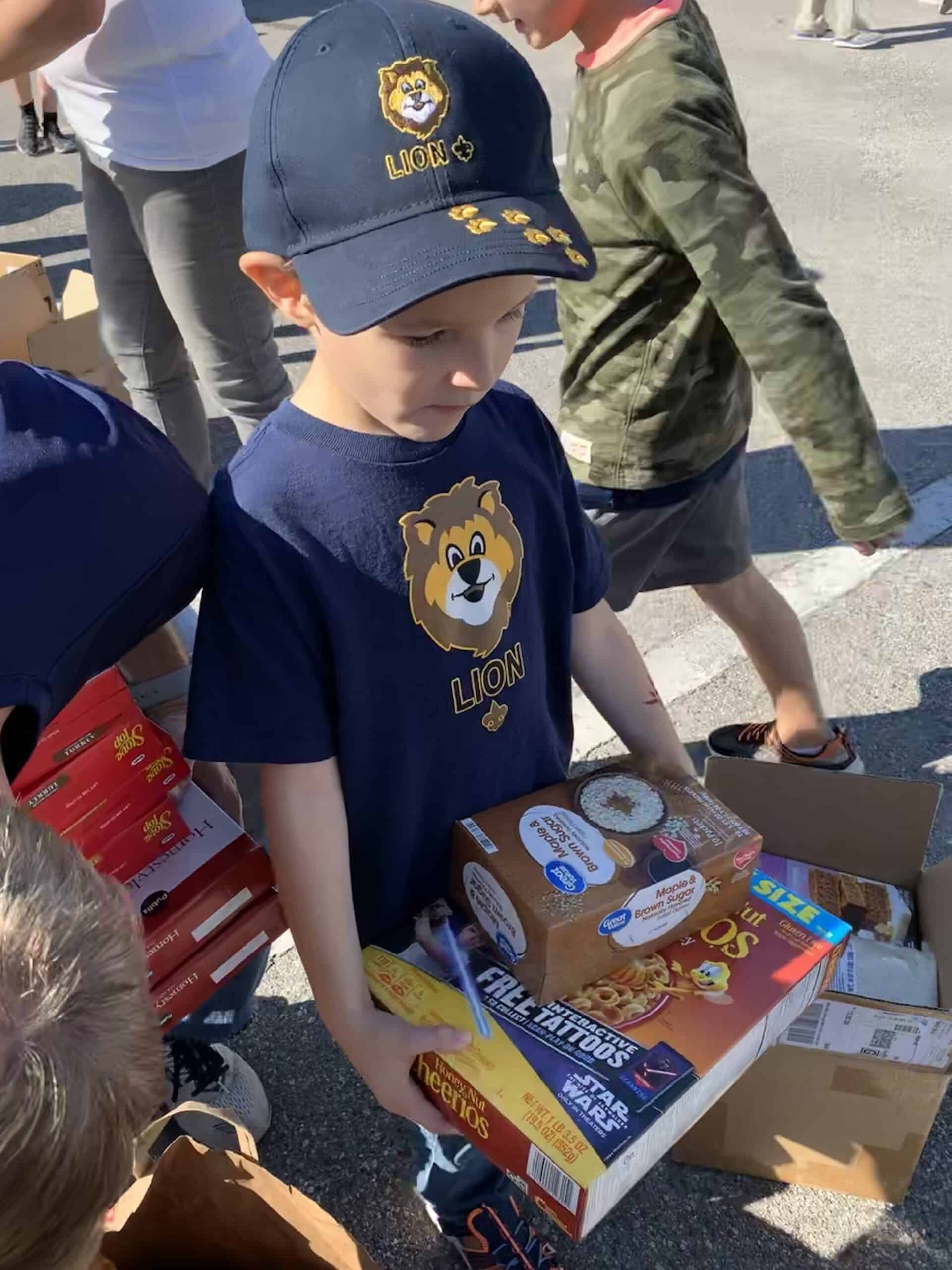 In addition to the organizations listed here, there are many more throughout the area that need help. Be sure to check with local schools, houses of worship, hospitals, and local businesses to ask about charities and organizations that they may partner with.