YMCA swim lessons for every age and stage, including FREE lessons!
Did you know there are YMCA swim lessons and water safety courses available all summer and all year long? This is the time to take advantage of the courses, including FREE lessons on select dates this summer!
There's no question summer is here, and if you had any doubt, just step outside. As you look for ways your family can escape the heat and humidity, remember to keep safety at the top of your mind. Jumping into a pool is the perfect antidote to the sticky heat of a summer day, but drowning can happen nearly anywhere with standing water. As a parent or caregiver, you can equip children with the tools they need to be confident in and around water.
Related: How your child can take advantage of water safety courses with the YMCA
"It's best to get your child in the pool as early as possible," says YMCA of the Suncoast Aquatics Advisor Lisa Warren. "The more comfortable they are in the water the easier it is to teach them the skills. Swimming skills can also be practiced in the bath by blowing bubbles, getting their face wet or floating on their back."
The Y is the most accessible community resource to prevent drowning and encourage a lifelong enjoyment of swimming. In fact, did you know the Y introduced the country to the concept of group swim lessons more than 110 years ago?
The YMCAs of Tampa Bay offer a swim lesson program designed to help participants reach their goals under the guidance of nationally-certified swim instructors. You can register for one of eight stages under three swim categories depending upon age and current swim ability.
Which of the YMCA swim lessons is your child ready for?
Is your little swimmer between 6 months to 3 years old? Then, you and your child can take the Swim Starters classes which develop water enrichment and aquatic readiness. Accompanied by a parent, infants and toddlers learn to be comfortable in the water through fun and confidence-building experiences. Parents also learn how to supervise children in the water, prevent accidents and plan for emergencies.
Preschoolers ages 3-5 may be ready for Swim Basics but kids ages 5-12, or anyone 13 and older, may need to start here as well. Swimmers develop a high level of comfort in the water by practicing safe water habits, engaging in underwater exploration and learning how to swim to safety and exit if they fall into a body of water.
School age kids, teens and adults who can already swim comfortably for 15 yards or more can sign up for Swim Strokes. Having mastered the fundamentals, students learn additional water safety skills and build stroke technique. Instructors cover front crawl, back crawl, breaststroke kick and butterfly kick. More advanced swimmers will learn the major competitive strokes.
The chart below may help you decide which class to register for. You can also take your child to a nearby Y to complete a free swim test and talk to an aquatics associate. Find the Y closest to you at http://www.ymcatampabay.org.
Whatever stage your child fits in, swim lessons at the Y provide the health benefits of exercise, opportunities to bond with family and friends and the sense of accomplishment when learning new skills. So, jump in and swim safely!
Did you know the YMCA is offering FREE water safety lessons this summer?
As a leader in drowning prevention, the YMCAs of Tampa Bay are teaming up with the Florida Blue Foundation and the YMCA of the Suncoast is joining forces with the Juvenile Welfare Board to offer free water safety lessons from May until August.
Thanks to both generous supporters, the Safety Around Water program is free and open to all 3-12-year-old beginners and non-swimmers in the community. During the 4-day course, certified instructors teach kids a sequenced set of skills that will reduce the risk of drowning and give them confidence in and around water.
Participants must be present on the first day of class and bring their own swimsuit and towel. A YMCA membership is NOT required; however, due to limited space, pre-registration is required at these participating Ys:
Greater Palm Harbor YMCA: May 20-23
Tampa Metropolitan Area YMCA (all family locations): May 28–31 & Aug. 5-8
Clearwater YMCA: Every Friday in May, June 24-27
Citrus Memorial Health Foundation YMCA: June 3-7 & Aug. 5-9
James P. Gills Family YMCA: June 3-6, July 1-5 & Aug. 19-22
Hernando County YMCA: July 29-Aug. 2
Jim & Heather Gills YMCA: Aug. 5-8
Manatee YMCA:  One free 4-week session per participant in June, July or August.
The Sarasota YMCA is also participating. Dates and times vary based on YMCA location. Contact your nearby Y for details.
---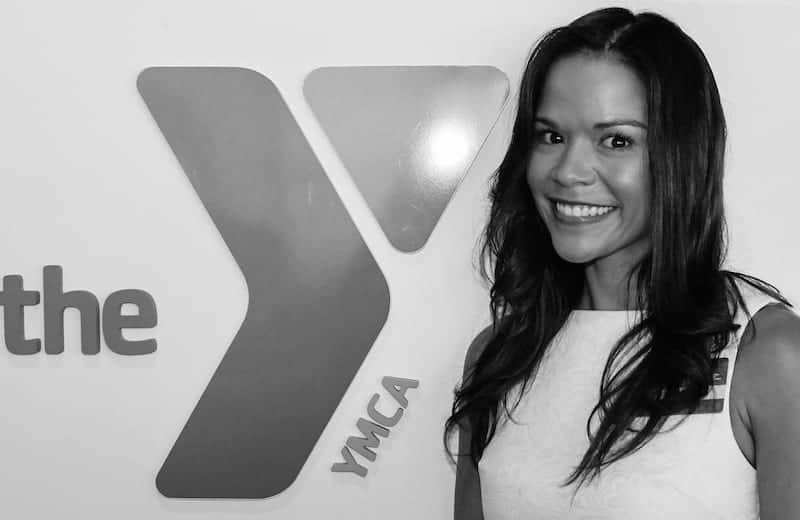 ABOUT THE AUTHOR: As senior communications director, Lalita Llerena oversees all internal and external communications for the Tampa YMCA and YMCA of the Suncoast. Before starting her public relations career, Lalita managed a 24-hour local TV news team as an executive producer. Prior to her nine years in the Tampa/St. Petersburg market, Lalita produced, reported and anchored for TV and radio outlets in Orlando and Gainesville. Lalita graduated with a communications degree from the University of Florida. She lives in Riverview with her husband, Danny, their daughter, Daniella, and son, Logan.