9 Cool Places to Buy a Christmas Tree this Year in Tampa Bay
Oh, the smell and touch a real Christmas tree! There's nothing quite like it! If you're in the market to buy a real Christmas Tree this year, keep on reading friend because we're sharing some of the best tree lots and spots to buy your Christmas tree in Tampa Bay.
Now–there are a ton of amazing tree lots throughout Tampa Bay, but this list is essentially our team favorites because they offer a little bit more than just the tree.
Did we miss your favorite Christmas tree lot? Email us and tell us about it: editor@tbparenting.com.
---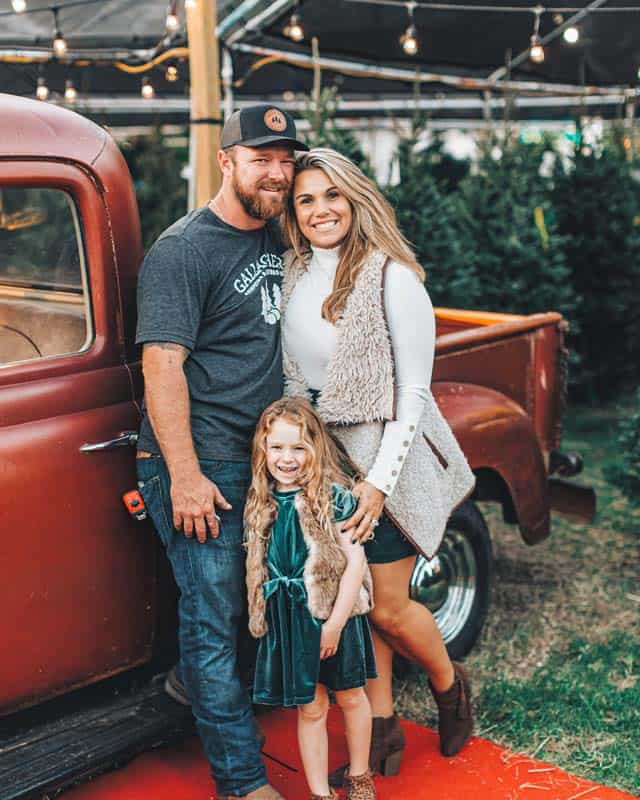 Gallagher's Pumpkins and Christmas Trees in St. Pete
Location: 7401 4th ST N, St. Pete
Why we love it: Gallagher's is probably one of the most Ista-worthy Christmas tree lots in Tampa Bay and it's not by accident. The owner, Ciera Gallagher's creativity to create magical experiences for families is unmatched and she's always trying to come up with something new each year. Not only do they offer a variety of real trees (and even flocked trees), they also offer 'moments'. There are visits with Santa, plenty of photo opportunities around the lot, and holiday themed sips and snacks to round out the experience. We recently sat down with her for chat about the family business and where she dreams it will go in the future: Gallagher's Christmas Trees: A Tradition of Making Forever Memories.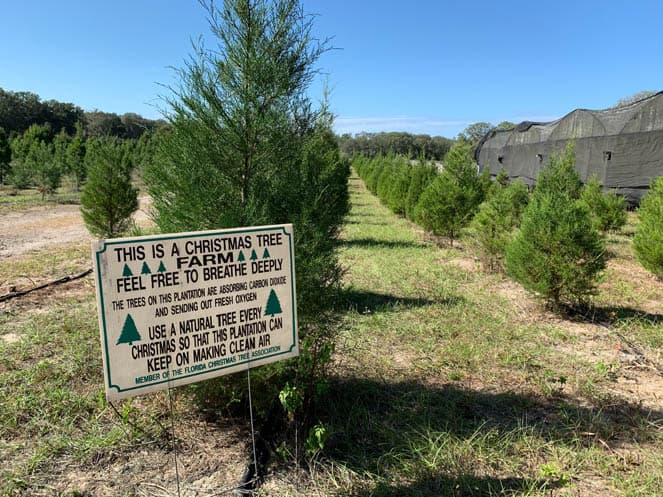 Ergle Tree Farm in Dade City
Location: 3331 Treiman Blvd, Dade City
Why we love it: If you're in Tampa, it will be a hike, but worth it to give your city kids the experience of exploring a real tree farm while getting a dose of sunshine. Ergle Tree Farm offers a variety of Florida grown trees on its 24-acres including Southern Cedar and Sand Pine. They provide handsaws for you to cut down your own tree. If you don't find one that suits you, they also offer a variety of Christmas trees from up north too, so you won't leave empty handed. We're sharing more about how to cut down your own Florida Christmas tree at Ergle Tre Farm here.
Location: 3560 Starkey Blvd, Odessa
Why we love it: This is a stay and play tree lot…in fact, it's actually a really great place to visit any time of year. During the holidays, Starkey Market offers fresh cut trees grown by the Steigerwaldt Family Farm in Wisconsin. Once you've slected your perfect tree, they'll trim it for your and load it onto your car. Before you pick out a tree, make some time for lunch and visit their restaurant, The Trough.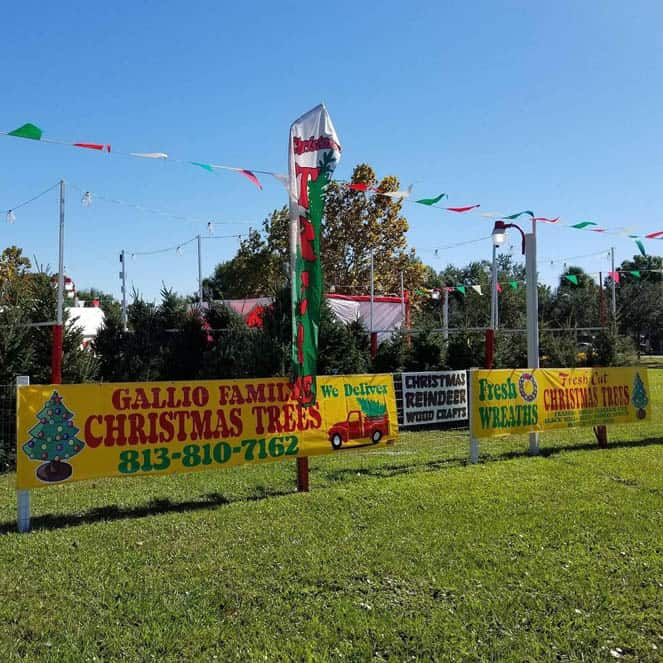 Location: 4518 S Manhattan Ave, Tampa
Why we love it: Gallio Family Christmas Trees is another staff favorite for South Tampa residents because they offer other fun activities as well, including visits with Santa Friday-Sunday from 5:30pm-8:30pm. They'll also often have yard games and a Christmas movie playing along with a food truck on site if your tummy is grumbling for some snacks. The trees are kept in water to maintain freshness and they only order as needed to ensure there is a constant supply of fresh trees for your family.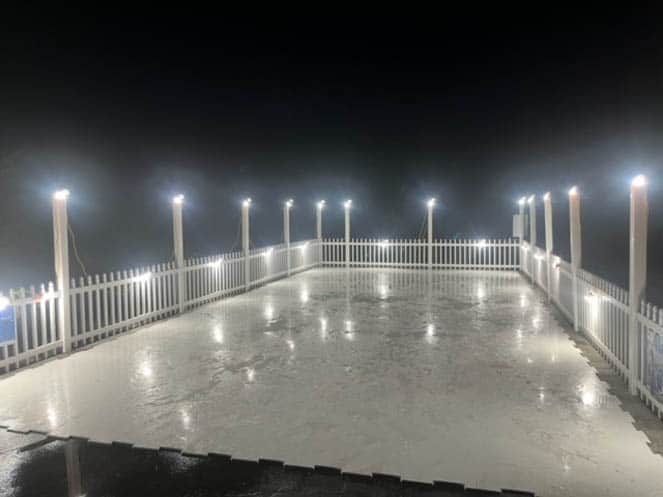 Tree Brothers Christmas Trees in Odessa and Oldsmar
Locations: 18105 Gunn Hwy in Odessa and 180 Race Track Rd in Oldsmar
Why we love it: This is probably the only Christmas tree tent where you can go ice-skating too! The Odessa location offers a poly-synthetic ice-skating rink. It's $5 to skate, including ice-skate rental. Once you're down with that experience, head on over to the tent to pick out your family's perfect Christmas tree! Aware of the tree shortage this year, the brothers tell us they ordered an abundance of trees and as of November 30, 2022, they have hundreds fresh trees ready for you! They are also fundraising for schools in their area–if you mention one of the schools on this list: Odessa schools or Oldsmar schools, they will donate $10 of your trees purchase price to that school. Pretty cool!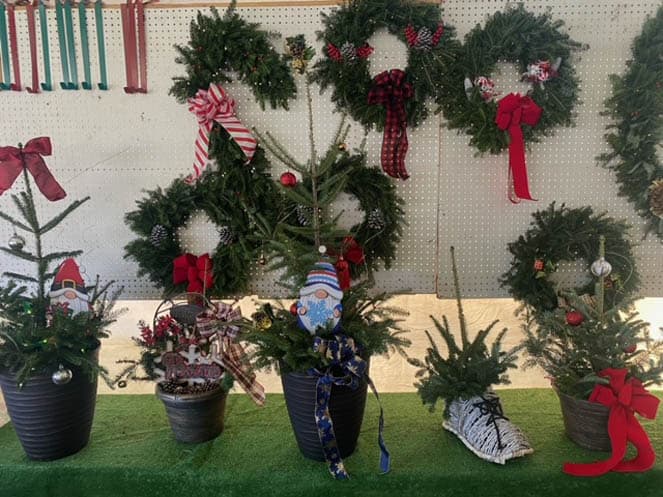 Location: 2905 Gulf to Bay Blvd in Clearwater
Why we love it: Northstar Wisconsin Christmas Trees has been serving families in Clearwater for 30 years, so if you're from the area, you may have picked up a tree there over the years. You'll find fresh cut northern trees from Wisconsin and North Carolina at their lot along with other fresh festive decor like garlands, wreaths, fresh squeezed apple cider, and more. They also offer tree delivery and set up if you are running low on time or can't put a tree on your own.
Location: 106 E. Lumsden Rd, Brandon
Why we love it: Dave's is also one of our favorite pumpkin patches in Tampa Bay and over the holiday season, it's a great spot to pick up a live 'cold cut' Christmas tree in the Brandon area. Wondering what 'cold cut' means? They say it's when the trees are harvested when it's cold so they retain their needles longer. Cool fun fact. They also sell poinsettias and will even flock your tree if you're looking for the closest thing to a white Christmas in Florida!
Locations: 11349 Bloomingdale Ave in Riverview and 7710 Old Big Bend Road in Gibsonton/Apollo Beach
Why we love it: Mike's Christmas Trees offers Pure Michigan trees they've hand selected from the fields, but you'll want to act fast because with each truck load, the real Christmas trees are going fast. In addition to the trees, they also offer tree flocking and have free coloring books and candy canes to keep the kids busy. There are even some photo opps around the tree tent.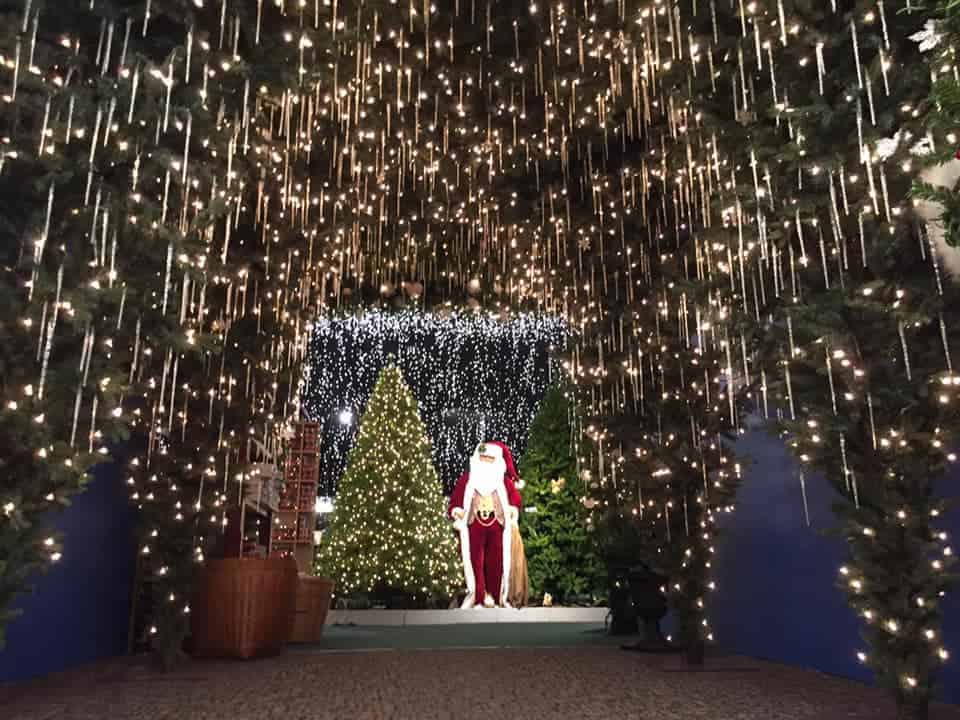 Location: 2951 Gulf to Bay Blvd., Clearwater
Maybe you want a tree for years to come–if you're in the market for a reusable tree or even adorable Christmas tree ornaments and decor, Robert's Christmas Wonderland is a must visit. Their Christmas tree room is fun to visit all year long and so magical to walk through among all the lights. The store has been a party of our community for about 40 years, serving generations of families in that time…and now yours!
---
Related stories we think you'll LOVE: