The Best Beaches in Tampa Bay for Kids and Families
If we had to choose our favorite Florida beach, we'd choose the beaches of the west coast because it's home to some of the best beaches in Florida, sugar-soft sand, and of course, epic sunsets. Whether you live here or you're just in town for a visit, we want to share our favorite beaches in Tampa Bay for kids and families to help you map out your best day ever!
Some local favorites are well-known. You've probably already been to Clearwater Beach and St. Pete Beach a million times, and while these beaches make our list of top picks, we're also sharing some hidden gems. In fact, you have to take a public ferry or private boat to get to some of these out-of-the-way destinations. That may sound like work, but these beach getaways will give parents a break from the traffic and well-known crowded beaches this summer.
Related: Here's what it's like to walk underwater with SeaTREK at The Florida Aquarium
Alrighty–let's get to it friends! Get the beach bags ready…
Our Favorite Beaches in Tampa Bay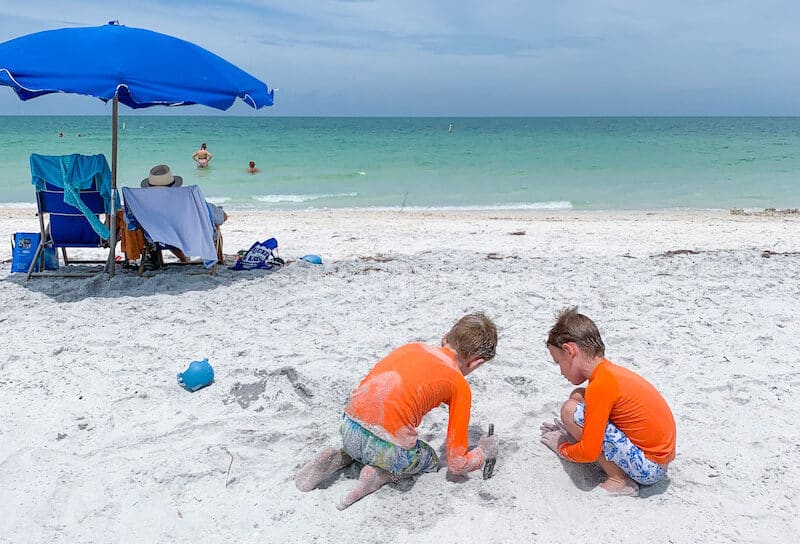 Caladesi Island's white sand beaches were just ranked as one of America's Best Beaches in 2023 by Dr. Beach and we can see why! Even though it's close to Honeymoon Island, Caladesi Island has a completely different feel to it.
This is a great getaway for the kids and parents because it feels like you're miles away from the hustle and bustle of the city, but unlike Shell Key, this spot has a snack bar with food and adult beverages for parents.
Not only can the kids enjoy the beautiful sand and swim in the gulf water, but older kids can kayak through amazing mangrove trails. The only way you can get there is by boat or kayak from Honeymoon Island.
A Ferry Service also departs from Honeymoon Island State Park which is $18 roundtrip for adults, $9 for kids ages 6-12, and children 5 and younger are free.
We're sharing all of the details about how to plan your visit to Caladesi Island here.
Shell Key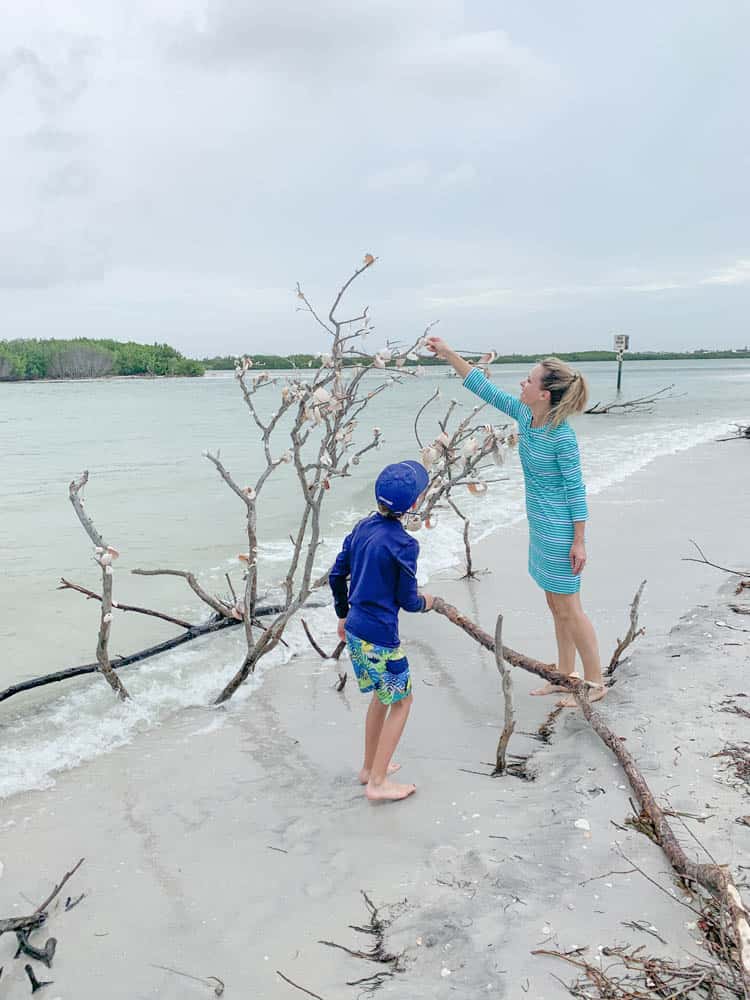 Yes, the name gives it away. Your kids will find some amazing shells on this barrier island located in the mouth of Tampa Bay. My daughter found shells that I've never seen on any other local beach.
There is also a cute tradition where you can find a shell with a hole in it, make a wish and the hang it on the Wish Tree at Shell Key. We did this during a kayaking tour with Get Up and Go Kayaking at Shell Key.
The water is beautiful here, there are shallow areas for the kids to swim, and the sand is great for sandcastles.
Sand dollars and starfish abound, but remember, if they are still alive, it's against the law to take them. The preserve is also an important sanctuary for nesting and migrating birds so kids can bird watch. Dolphins like to play here too so keep an eye out for sightings.
The best parenting advice for this beach getaway is to make sure to pack everything you need because this is truly an island getaway and there are no facilities.
That means if you don't have it you can't buy it, so don't forget snacks and food as well as your suntan lotion and beach gear because the shuttle doesn't come back for two hours.
On the plus side, this also means no big crowds or parties going on next to you while you're trying to enjoy a beautiful day at the beach with your kids.
The Shell Key Shuttle leaves Merry Pier at Pass-a-Grille on Southern St. Pete Beach. Check online for times and fees.
Egmont Key State Park
The beaches here are pristine because it's primarily a wildlife refuge. You can collect shells on secluded beaches or snorkel in the clear blue water. When you're done with the beach, check out the lighthouse that's been there since 1858.
Egmont Key is rich in history, and reading about it with the kids before visiting will give them a history lesson they can't get in the classroom.
When exploring the island's trails, you'll also see gopher tortoises and other wildlife. Egmont Key is located at the mouth of Tampa Bay, southwest of Fort De Soto Beach. You can only get there by ferry or private boat.
Both the Egmont Key ferry and the Dolphin Snorkeling Cruise depart from Fort De Soto Park. Keep in mind this is an island and there are no stores. So make sure to pack the kids bottled water, food, sunscreen and bug repellent.
There are picnic tables to enjoy your lunch with the kiddos. So take a day this spring break to enjoy one of the best beaches you'll find in Tampa Bay and get some true quality time with the kids.
Related: Best Family-Friendly Beaches in Florida 
Pack the sunscreen, snacks, water, and patience…depending on which beach you plan to park your towels since some are busier than others–which is why if you keep reading, you'll find some more in Tampa Bay to explore.
---
MORE of the BEST Beaches in Tampa Bay: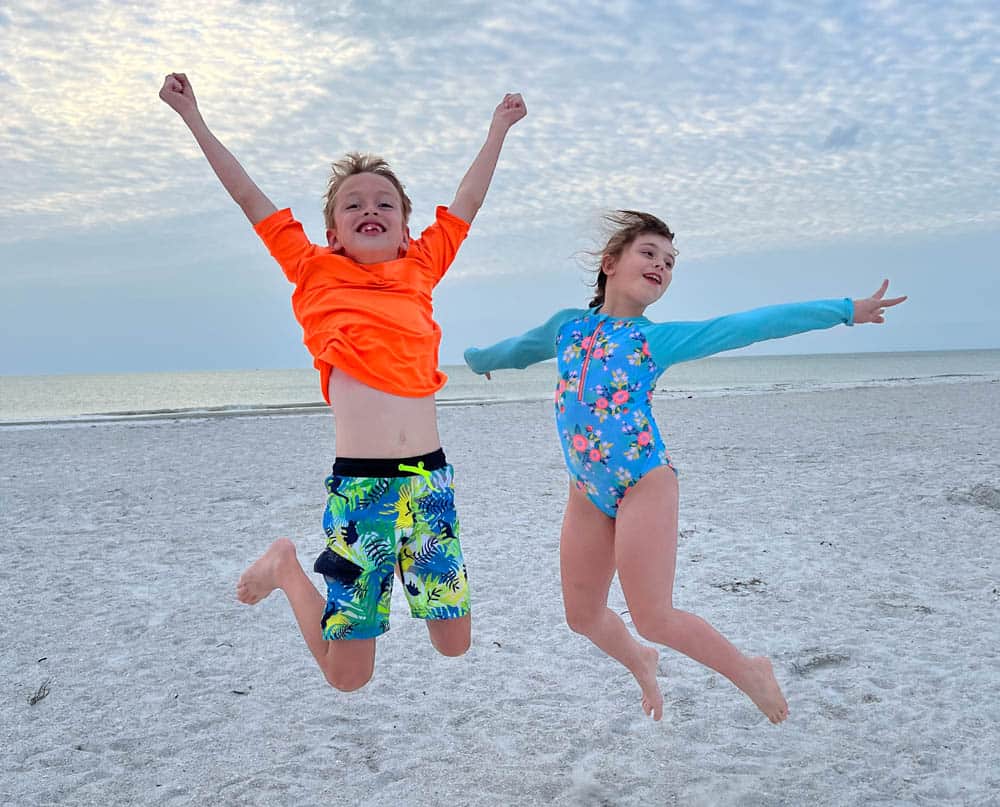 Clearwater Beach
Why: With a sugar-fine and ultra clean beach, cotton candy-skies, crystal blue waters and a Gulf beach vibe, Clearwater Beach reigns supreme. Head a bit further south to Sand Key–it's a little less crowded.
How: For a staycation–book a Gulf view room at the Opal Sands Resort or Sandpearl Resort right on Clearwater Beach to soak up every last ray of sunshine during the day. Take a walk down the beach to find the perfect seashells, enjoy a grouper sandwich from Frenchy's Rockaway Grill and end the night with Sunsets at Pier 60.
What Not To Miss: A private charter with Daisy Mae Charters whose captains will take you out to explore the deep blue gulf and all it has to offer. You'll also want to squeeze some time in for a visit to Clearwater Marine Aquarium!
Fort De Soto North Beach
You can also access ferry service to Egmont Key or Shell Key from Fort De Soto.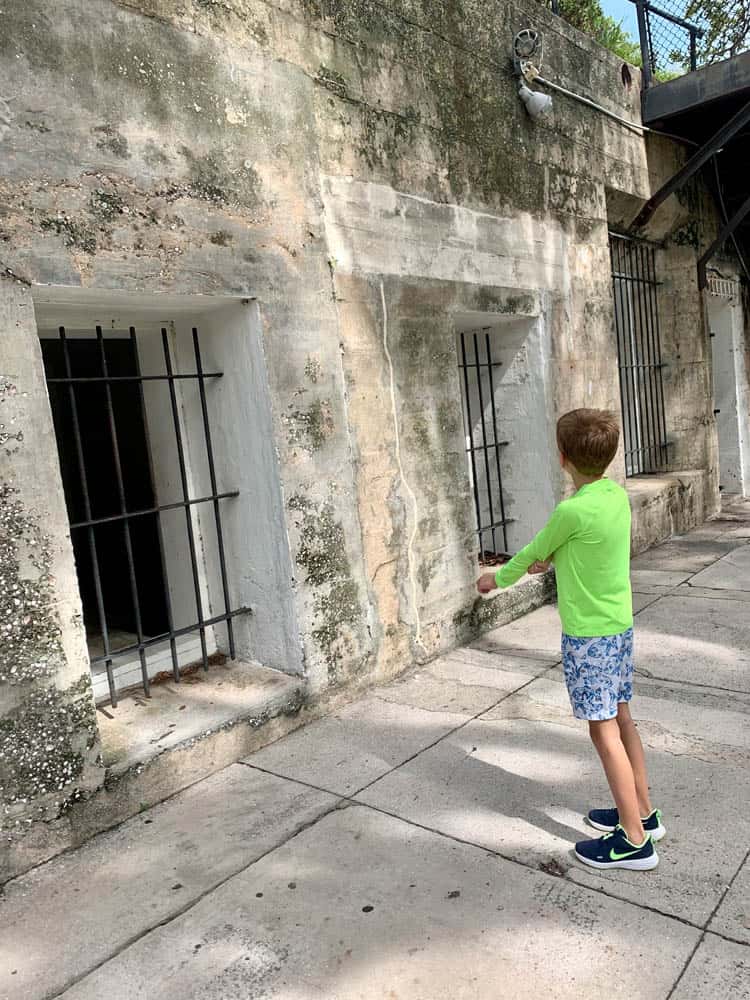 Why: This is one of our favorite local beaches and it's no wonder it has been ranked as one of the top beaches in the country. Fort De Soto Park features 7 miles of gulf front views with 3 of those miles being sugar sand beaches your toes will crave. It's also a popular spot for camping and fishing among local families.
How: You'll definitely want to get there early since this is more of a day trip beach and you'll want to get ahead of the traffic and secure a great spot at the beach!
What Not to Miss: Visit the historic fort and/or bring the bikes and bike the nature trails before cooling off in the waves! If you want to experience more beautiful, less-traveled beaches, consider taking the ferry from Fort De Soto Park to Egmont Key or Shell Key.
St. Pete Beach 
Why: It's no wonder St. Pete beach was voted the #1 beach in the USA in 2021 by TripAdvisor! From the sugar sand beaches to the gorgeous hotels like the Don Cesar and fun spots like TradeWinds Resort, there is something for every family here. There are also plenty of spots to park a beach towel and umbrella for the day to enjoy the beach as a day trip.
How: Grab a Resort Pass for the Don Cesar to take advantage of the amenities offered by this beachfront hotel. Days often book pretty quickly, so this is something you'll want to map out ahead of time, especially during busier seasons like spring break. You can also just park and beach–parking is available at Upham Beach Park and the St Pete Municipal Beach Access.
We also love the Tradewinds Islands Resort for a fun-filled family STAYcation!
What Not to Miss: Our favorite spot to grab a bite to eat is at RumFish Grill. Other favorites include the Maritana Grill at The Don CeSar, Woody's Waterfront, and Paradise Grille.
Pass-A-Grille Beach 
Why: A perfect day beach with plenty of parking and fewer crowds. Bring your best beach set up and relax as the waves and clouds pass you by.
How: Head out to the beach early to beat the traffic. Or stay in the Don CeSar, which puts you just slightly north on St. Pete Beach.
What Not To Miss: Breakfast on the beach at Paradise Grille to start your day and million dollar after-dinner views from the rooftop deck at The Hurricane to end it. 
Why: Seven miles of beautiful beaches that locals know are among the best in the state.

How: Find yourself a quaint Airbnb or book a 2–3-bedroom suite with a fully equipped gourmet kitchen at the Mainsail Beach Inn. The free air-conditioned Anna Maria Island Trolley will drop you off right at the beach. Dine at the Sandbar Restaurant where you win a free bottle of champagne if you guess the correct time of the sunset!

What Not To Miss: Doughnuts from The Doughnut Experiment; burritos from Poppo's Taqueria; and a visit to Beach Bums for a bike, paddle board or golf cart rental (car parking is in high demand on the island).  
Other not-to-miss beaches for families in Tampa Bay:
Sand Key Beach and Park by Clearwater Beach
Indian Rocks Beach
Treasure Island
Madeira Beach/John's Pass 
---
Related Stories We Think You'll LOVE: