Totally Awesome Things to Do in Tampa Bay this Summer with the Kids
Soak in the final month of summer break with some of these staff favorite activities in Tampa Bay from trips to a nationally recognized beach to epic adventures at the theme park, we've got something for every family on our list of things to do!
Related: Weekend Top Picks: 20+ Fun Things to Do this Weekend
Our favorite things to do this summer in Tampa Bay
Visit one of the best beaches in the country, Caladesi Island State Park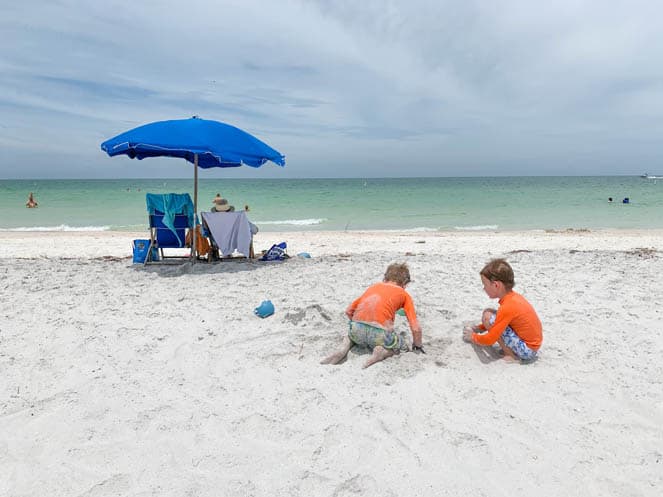 Caladesi Island State Park has long been one of our favorite family-friendly beaches in Tampa Bay, and this gem is back in the national spotlight, recognized by Dr. Beach in his 2023 list of Top 10 Beaches in America.
The easiest way to reach the beach is by the Caladesi Island Ferry from Honeymoon Island. Roundtrip tickets are $18 for adults and $9 for kids ages 6-12. Keep in mind that beach carts and wagons are not allowed on the ferry for safety reasons. But don't fret, there are plenty of amenities at the beach including restrooms, showers and a small shop, and you can even rent a beach umbrella and chairs if you don't want to bring them.
Go Scalloping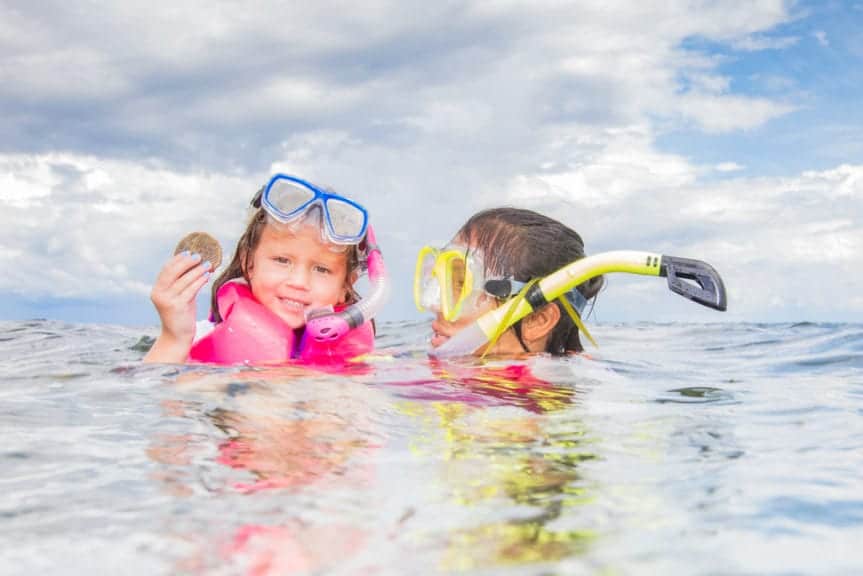 Scalloping season is here! In Pasco County, the season has expanded to 37 days from July 1 through Aug. 6. You've got a bit more time to go on this underwater egg hunt in the Citrus and Hernando County areas where the scalloping season is from July 1 through Sept. 24.
One of our favorite spots to go scalloping is outside of Homosassa. You can make a weekend getaway out of it and schedule a visit to nearby state parks like Weeki Wachee Springs State Park and Homosassa Springs State Park.
We recommend booking your scalloping adventure with a tour guide as they are on the water every day and know not only the waterways but also where you're likely to find the most scallops. Weekdays will be less crowded, and morning tours are always a good idea as Florida weather in the afternoon can be unpredictable. You can find a tour by visiting discovercrystalriverfl.com. You can also find a local restaurant in the area that will cook up your scallops for you!
Go nose to snout with Big John at Glazer Children's Museum: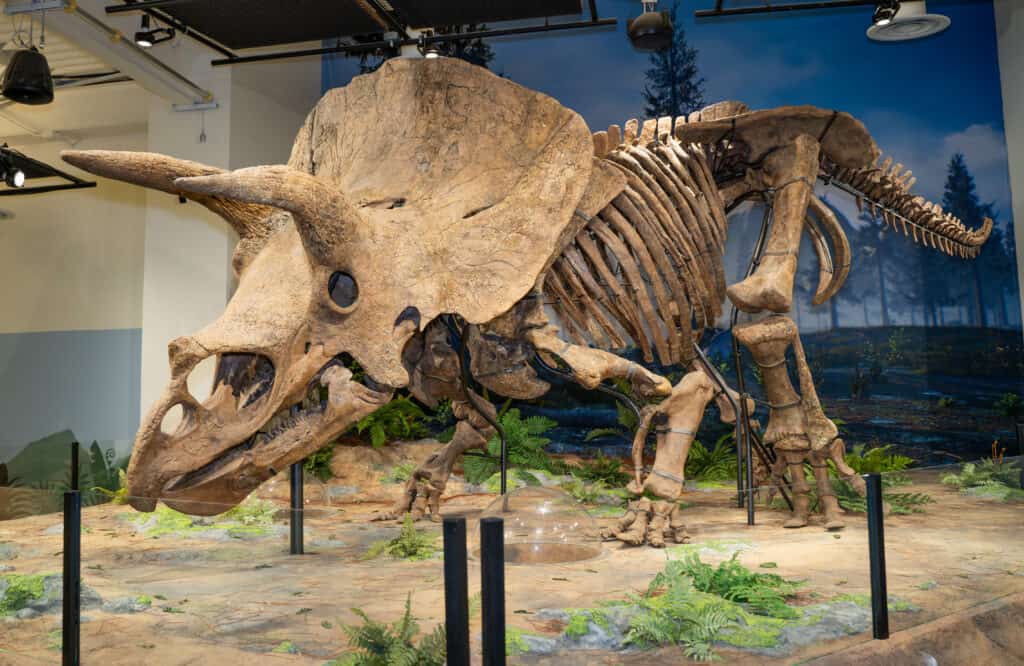 If you haven't had a chance to experience Big John, the world's largest fossil triceratops, add this to your list of things to do! Museum admission is $18. If you have dino-loving adults visiting this summer, they can go too—the museum has opened its doors to all, not just people with kids, so everyone can meet Big John. bigjohn.com
Visit the Florida Aquarium's new MORPH'D exhibit when it officially opens July 1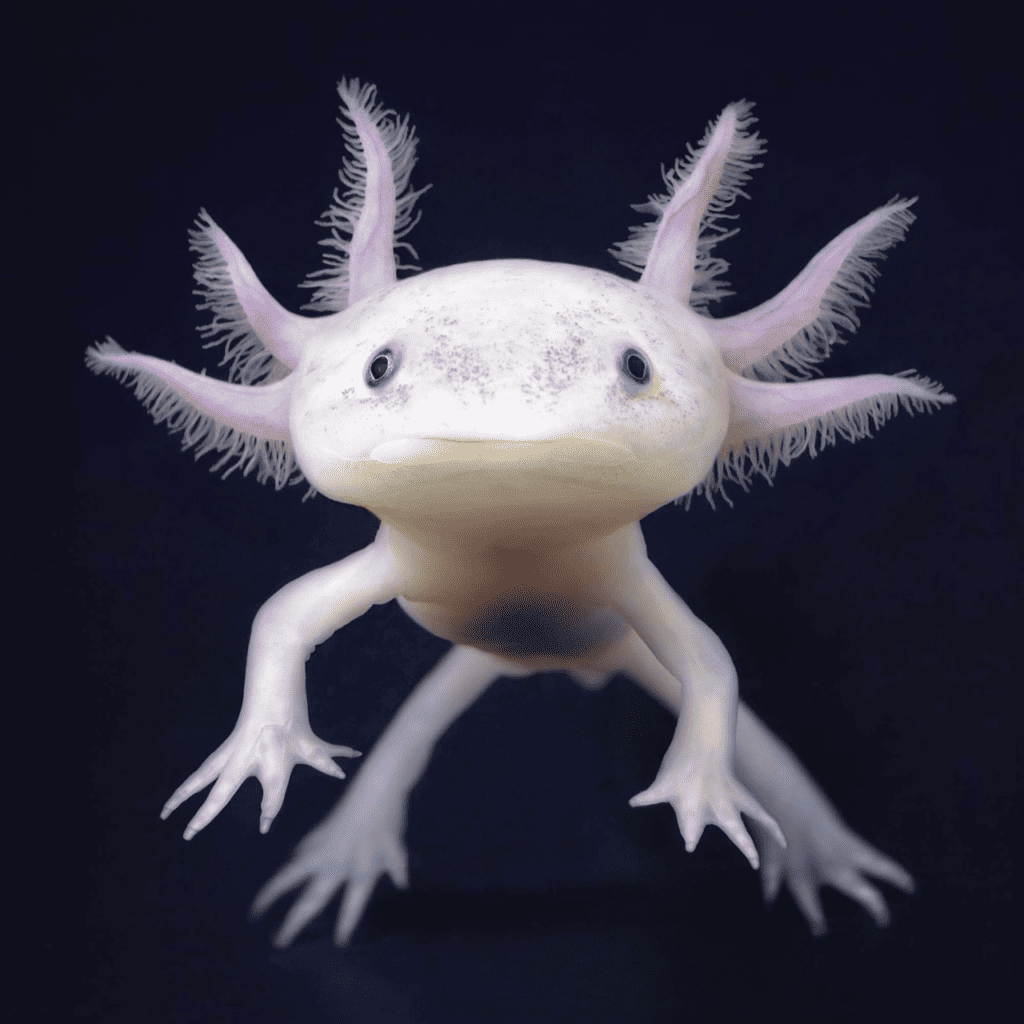 The Florida Aquarium has long been one of our favorite ways to cool off in the summer with its iconic glass dome, amazing sea creatures, and epic splash pad. It's going to be an exciting summer here with the debut of a new exhibit! 
Does your child love axolotls? They can soon come face to face with one at the Florida Aquarium's newest exhibit, MORPH'D, which will feature 18 perfectly adapted species from around the world that have evolved in some pretty strange, and yet genius, ways! 
In addition to the beloved axolotl, you will encounter species like the bird poop frog that can camouflage itself to look like…you guessed it…bird poop to protect itself. There will also be a four-eyed fish that evolved with a set of eyes to see above and another set to see below the water line. There's even the epaulette shark that almost appears as if it's walking on the seafloor with its fins. 
MORPH'D is part of the new 3,700 special exhibit hall and marks the completion of the first phase of the $40 million dollar expansion plan that is set to be complete in 2025. 
While you're at the Aquarium, walk underwater with SeaTREK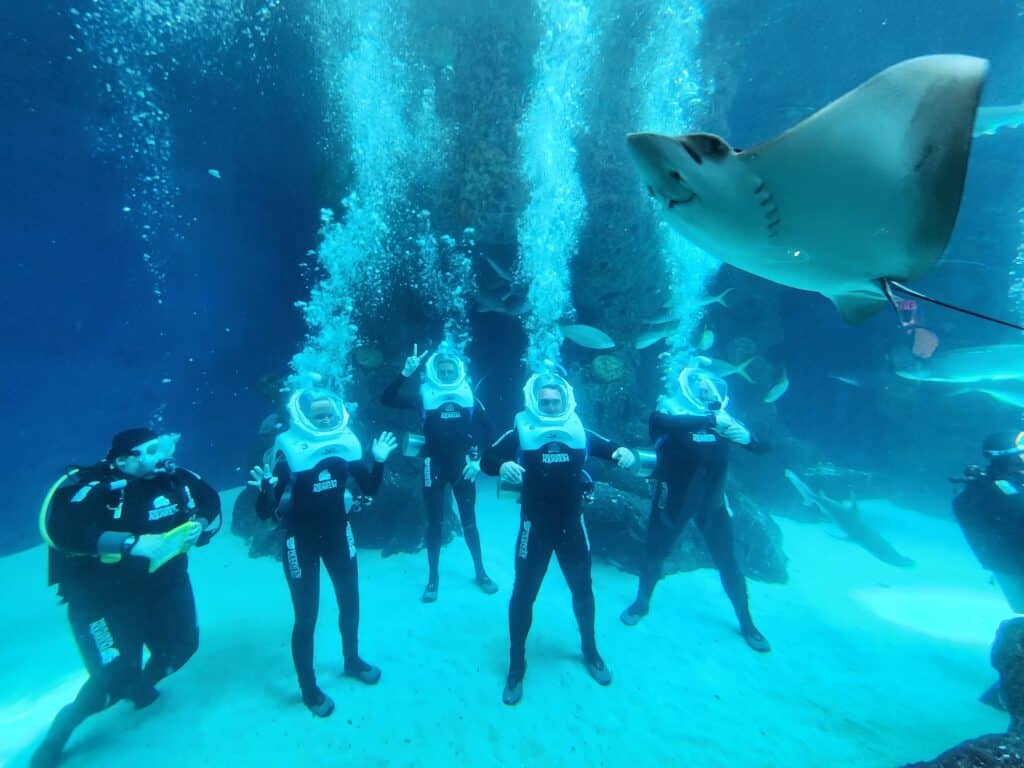 SeaTREK is easily one of the coolest things I've experienced so far this year in Tampa Bay. This underwater experience requires no scuba or snorkeling skills—you simply need to be able to breathe and walk.
Kids as young as 10 can participate in this adventure in the Heart of the Sea exhibit where you'll walk among sharks, Shelldon the loggerhead sea turtle, and other beautiful sea creatures. The experience is being offered daily this summer for $95, which includes Aquarium admission. Flaquarium.org 
Go through S.T.E.A.M. Team Superhero Training Academy at MOSI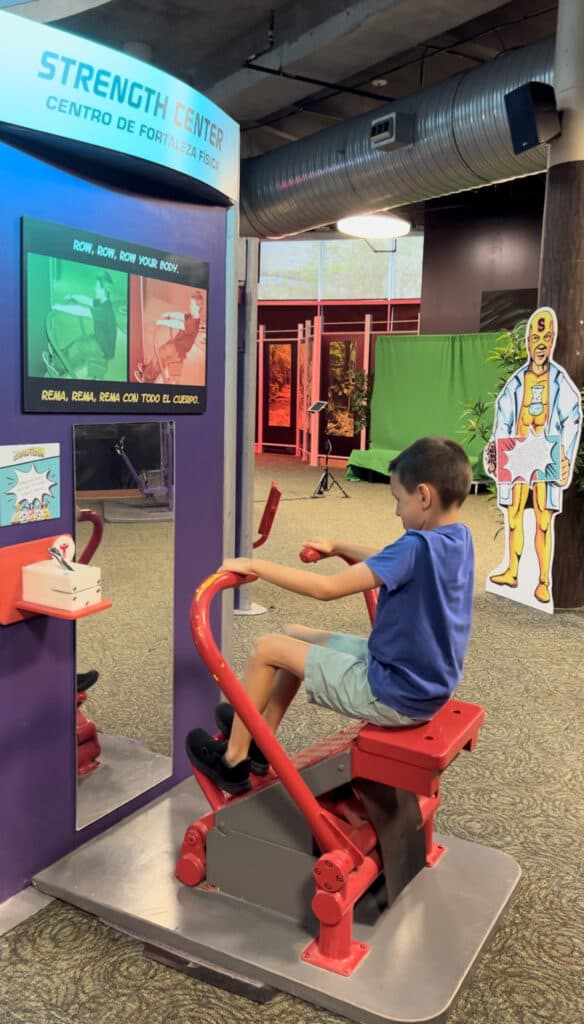 Meet MOSI's newest mascots, the STEAM Team, and go through their STEAM Team Superhero Training Academy to put your physical and intellectual skills to the test through activities like a rock climbing wall, martial arts garden, and even a snowboard balance board. The exhibit will be on display through September 24.
While you're there, play some mini golf on the new SciLinx course, navigate the ropes course and more!
Visit the new Black History exhibit, "Travails and Triumphs," at the Tampa Bay History Center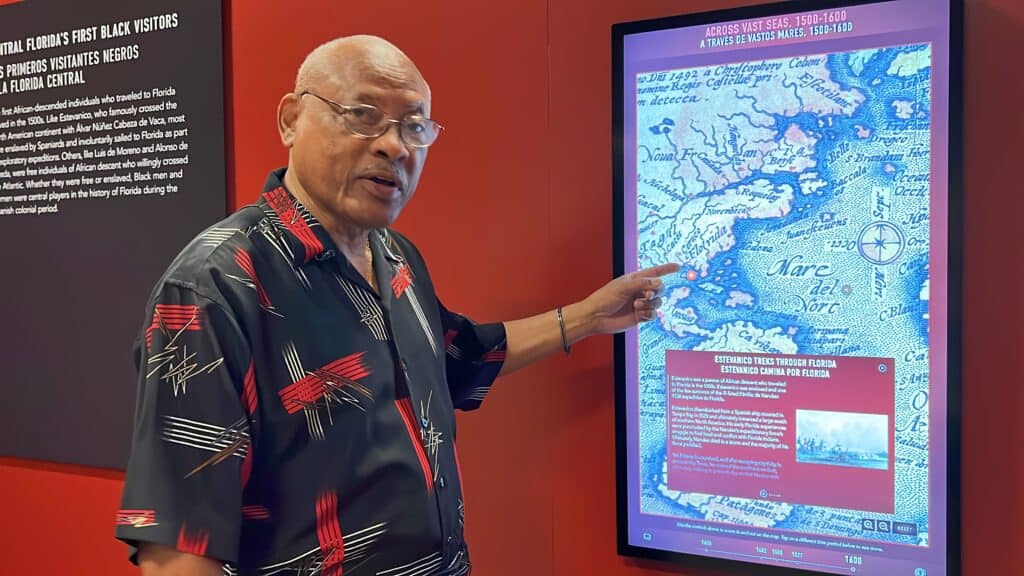 This new permanent exhibit tells the 500-year story of Black History in Tampa Bay. You'll find the exhibit on the third floor of the museum as you come up from the main staircase.
There are five stations with interactive screens that tell stories through maps. You'll learn about Estevanico, one of the enslaved Africans brought to Tampa in the early 1500s and one of the earliest names of an African we have on record. He developed a relationship with Native Americans and served as a guide and interpreter for the exposition, according to curator Fred Hearns.
While you're at the museum, be sure to stop for lunch at the Columbia Café and maybe even take a stroll along the Riverwalk and play at the nearby Cotanchobee Park playground behind Amalie Arena. tampabayhistorycenter.com
Make a reservation for a MICHELIN dining experience with the kids at Psomi in Tampa!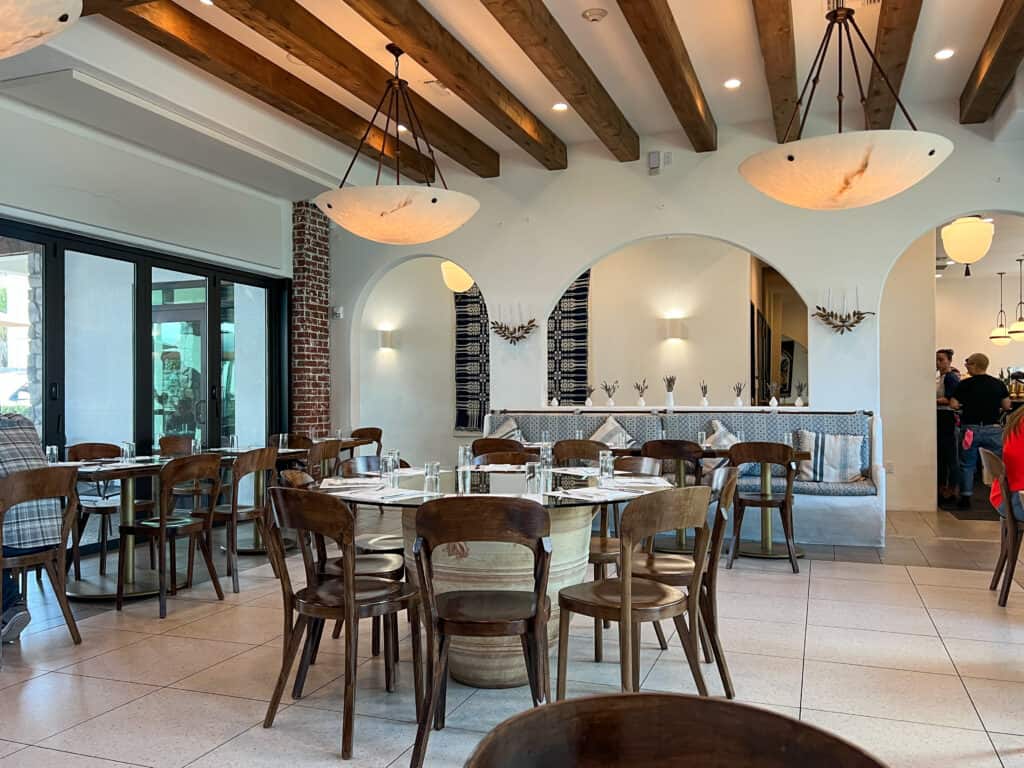 We absolutely love Psomi and so does the Florida MICHELIN Guide, which honored the restaurant with a Bib Gourmand Award for quality and value and even honored chef-owner Christina Theofilos with the Young Chef Award. The second-generation Greek American's dishes are inspired by her own family recipes, and we can't get enough. Psomi is open for breakfast and lunch during the week and for brunch on the weekends. We haven't tasted our way through the entire menu yet but love the keftedes (Greek meatballs), the trio of dips, and the octopus ceviche. eatpsomi.com
Gorkhali Kitchen in New Tampa was also awarded a Bib Gourmand, and Rooster & the Till in Tampa retained its recognition. As for the stars, three restaurants earned a One Star from MICHELIN: Rocca, Lilac, and Koya, all in Tampa.
Splash and play at LEGOLAND Florida Resort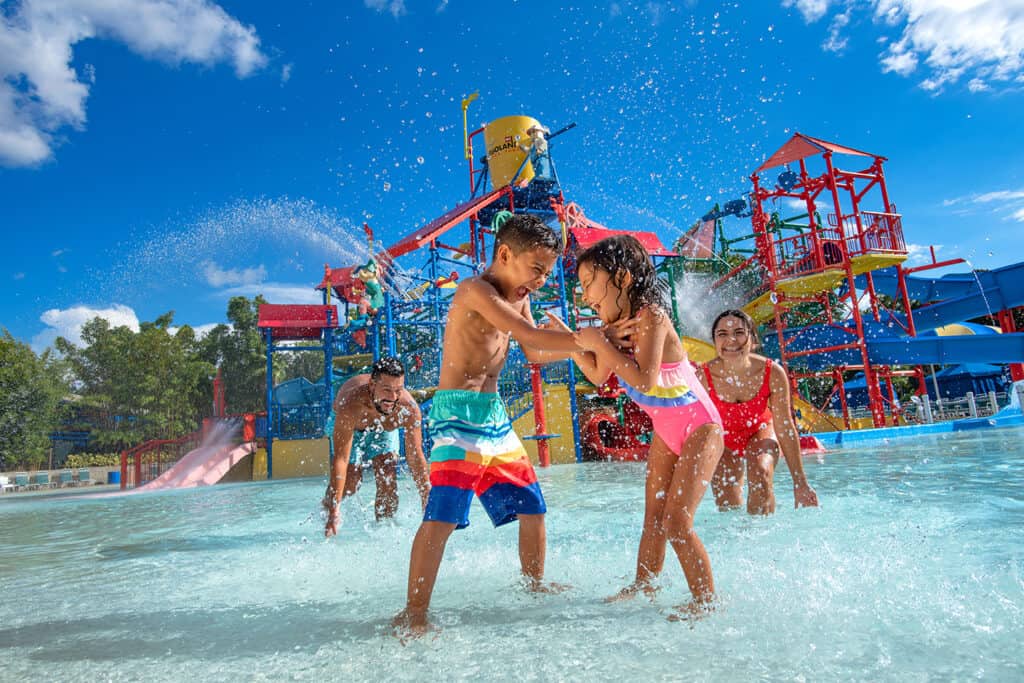 LEGOLAND Florida is not only a totally awesome theme park for families but there is also a water park that we highly recommend adding to your day. There are showers and changing rooms, along with lockers to store your stuff too while you're out enjoying all the water park has to offer.
This summer, the park features an all-new Go Xtreme! Stunt show featuring BMX riders, a world-record-breaking pogo athlete and more. They will also celebrate July 4th with fireworks during the  Red, White and Boom event from July 2-July 4.
There is something for every family at the park with 50-plus rides, shows and attractions. All three LEGOLAND Florida Resort Hotels feature bunk bed nooks for kids that they love.
The world's first Peppa Pig Theme Park is also next door, and they just launched a new character dining experience for the summer, Breakfast with Peppa, that gets you early access to the park.
Combo tickets and Florida resident deals are available, so visit legoland.com/florida to find out what the current specials are.
Book an animal encounter at ZooTampa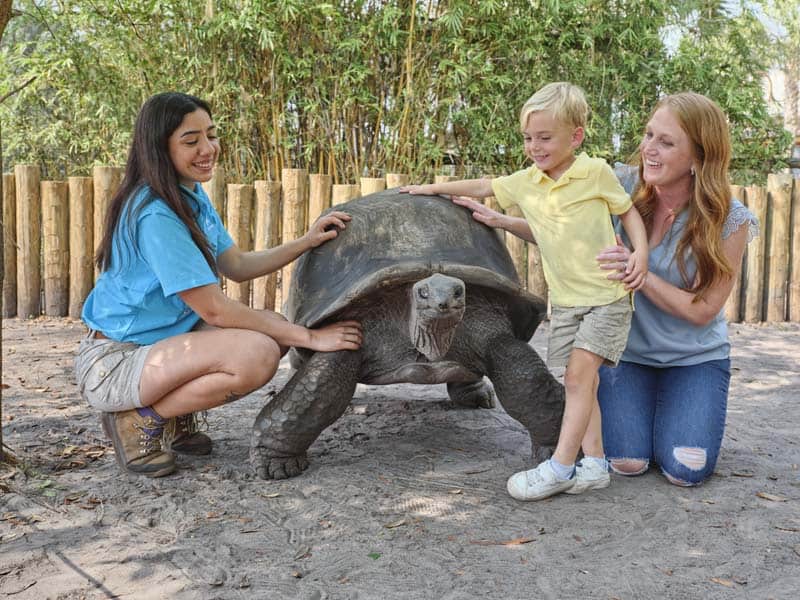 There are some incredible animal experiences at ZooTampa including the Giant Tortoise Encounter, which is open to all ages and one of our team favorites over here at Tampa Bay Parenting. Another one of our other favorites is the Indian Rhino Feeding, which is open to kids ages 5 and older. There are nine different signature encounters you can choose from, including the free Lorikeet Landing Aviary, where you and the kids can feed one of the colorful birds for a small fee.
Don't forget the kids' bathing suits so they can cool off in the splash pad. The entire family can go for a cool splashdown on the ride Roaring Springs. Zootampa.org
More stories we think you'll LOVE: