AWESOME Kid-Friendly Hotels: LEGOLAND® Florida Resort's Hotels
Those of us blessed to call the Sunshine State home know that there is absolutely no shortage of amazing places to stay with the kids in this state. After all, we live where the world comes to play! But, when it comes to theming and things to do, LEGOLAND® Florida Resort's hotels are easily a team top pick for family travel.
Related: NEW Ride at LEGOLAND Florida: Pirate River Quest Opens January 12!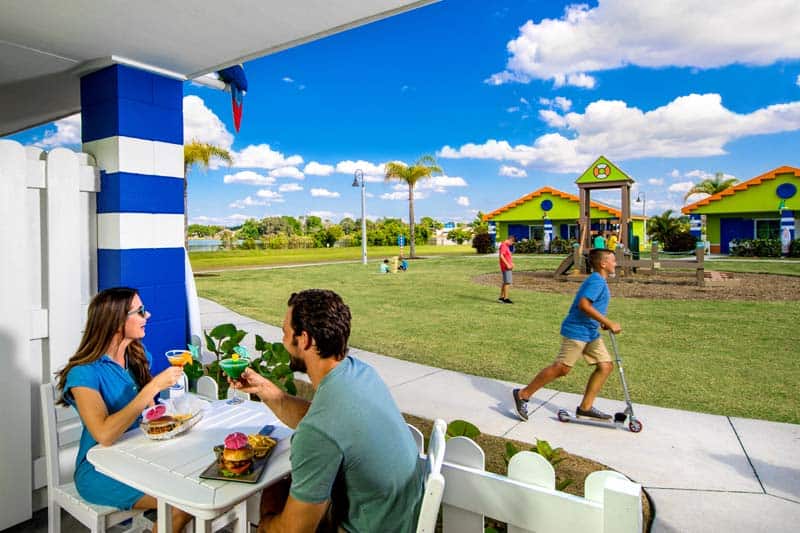 There are three unique hotels within LEGOLAND, each with its own theme. The original LEGOLAND® Hotel and new LEGOLAND® Pirate Island Hotel are both on property, and the LEGOLAND® Beach Retreat is across the street.
All three hotels offer a heated resort-style pool, free breakfast daily and an in-room treasure hunt with LEGO® prizes at LEGOLAND Hotel and Pirate Island Hotel. Kids can enjoy a dedicated kids' sleeping area with bunk bed and trundle as well as their own TV to watch all the LEGO movies they desire!
It's hard to pick a favorite among the three hotels because they all offer something a little bit different.
Pirate Island Hotel
The newest addition, Pirate Island Hotel opened its doors in the spring of 2020. Immersion into the LEGO® Pirate brand begins before you even walk in the door, with a must-snap photo op in front of the hotel on a LEGO pirate ship. On the first floor, you can enjoy build areas and pirate themed activities in the evenings.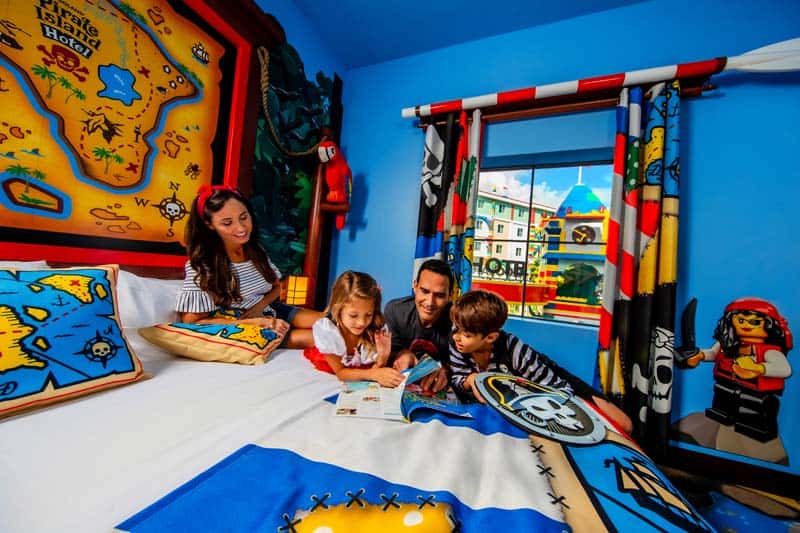 LEGOLAND Hotel
The original hotel on property, the LEGOLAND® Hotel is also an immersive LEGO experience from the moment you walk through the doors. You can book a variety of themed rooms including Kingdom, Adventure, Pirate, LEGO® NINJAGO®, LEGO® Friends or THE LEGO® MOVIE™. There are several build areas and an indoor play area kids love. They also host free Master Model Builder workshops for guests, so make sure you register upon your arrival. Entertainment options include Florida's Wild Side Mini Golf near the hotel and a beautiful Boardwalk area. Even the elevator rides are epic!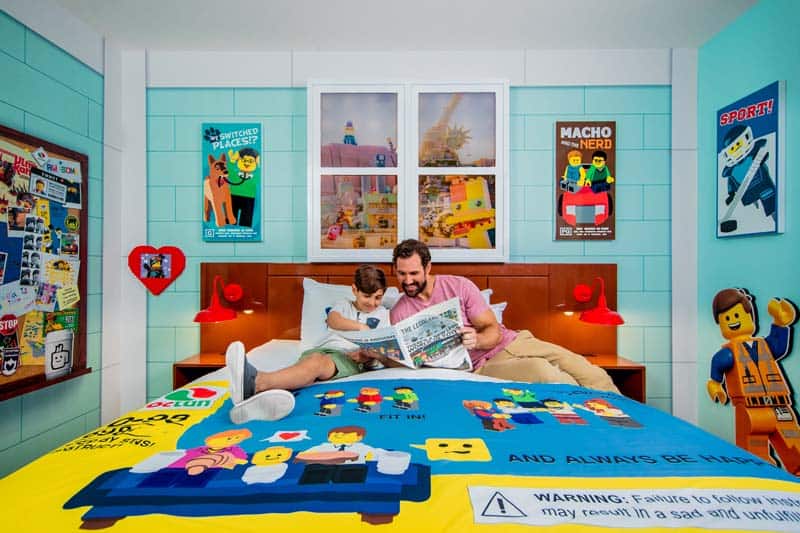 LEGOLAND Beach Retreat
The LEGOLAND® Beach Retreat sits along Lake Dexter and features 83 beach-themed bungalows with 166 rooms. We love that each of the 13 groups of bungalows is centered around a playground, allowing parents to relax on the front porch while the kids play. There is also a larger playground area and indoor LEGO build area in the main building where the restaurant is located. Free self-parking and transportation to the LEGOLAND® Florida Theme Park are included.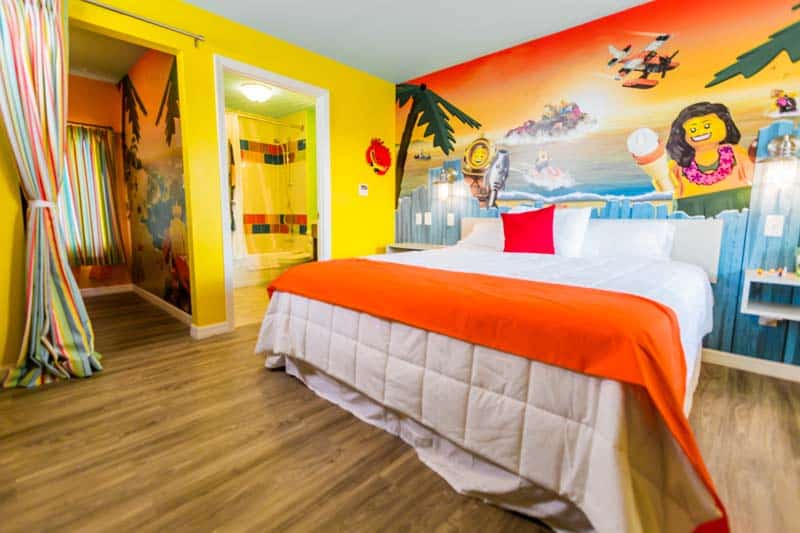 Annual Passholders receive a discount on rooms. You can also purchase hotel and ticket packages to save.
---
Originally published in January 2023 of Tampa Bay Parenting Magazine.