"Young Children are Capable of so much More" – The Montessori Academy at Essrig Elementary
The first thing you notice when you walk into one of the Montessori classrooms at Essrig Elementary is how calm and quiet it is.
Plenty of students roam around, playing and learning, but they're doing it in a harmonious and respectful manner.
The Montessori Academy at Essrig is a new magnet program for Hillsborough County Public Schools. The Montessori method of education seeks to develop natural interests and activities rather than use formal teaching methods.
It emphasizes independence and believes children, especially young children, are capable of much more.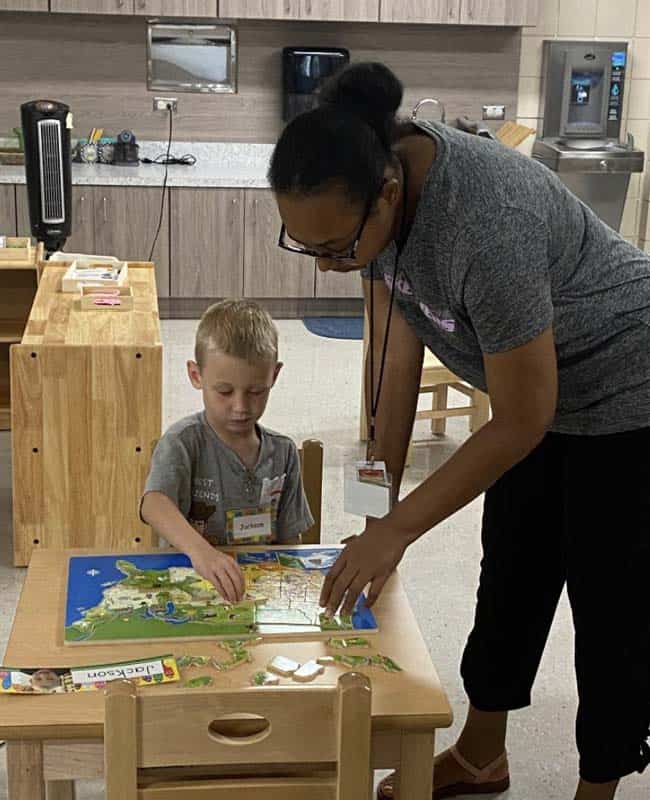 Kimberlee Fowler is the Montessori Coordinator at Essrig. She jumped at the opportunity to lead this academy.
"This is a program that allows the student to be the highlight and the focus of the day," she said. "The teacher is the observer and is there to support the child in whatever work they have chosen."
The students begin their morning with a three-hour work period.
During this period, they select work independently while the teacher observes and giving support if necessary.
Fowler says students can dive deeper into their work and gain a more thorough understanding of the lesson because there is no time constraint.
Montessori also teaches students respect, grace and how to impact the world in a positive way. Manners and courtesy play a big part in the day.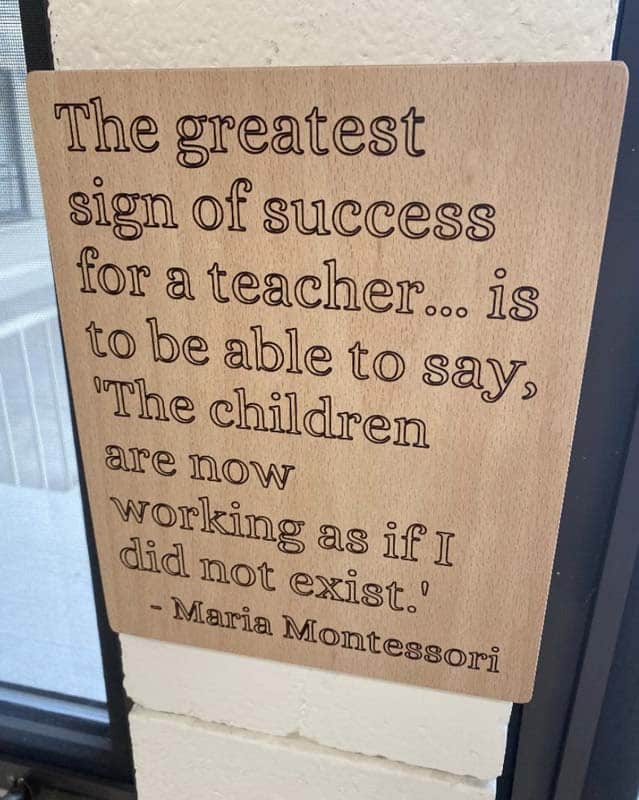 For example, to get someone's attention, there's no "excuse me," interruptions or screaming across the room for a teacher.
The student will go up to the teacher or a classmate and gently put their hand on their shoulder. Then they wait patiently for acknowledgement.
"This is a way of interrupting with grace and courtesy," Fowler says. "Think of the life skills this teaches. You're not getting attention right away. It teaches children patience and respect."
And then there's the white rose sitting in a vase, on a small table in a corner of the room. This isn't just any rose. This is the Peace Rose.
It teaches children to resolve their conflict in a calm manner, and often without an adult. Fowler remembers when two little boys got into a disagreement and voices were starting to raise.
Instead of it escalating, one of the boys invited the other to the Peace Rose. Whoever holds the rose is allowed to speak. The boys came to an understanding, worked it out and hugged.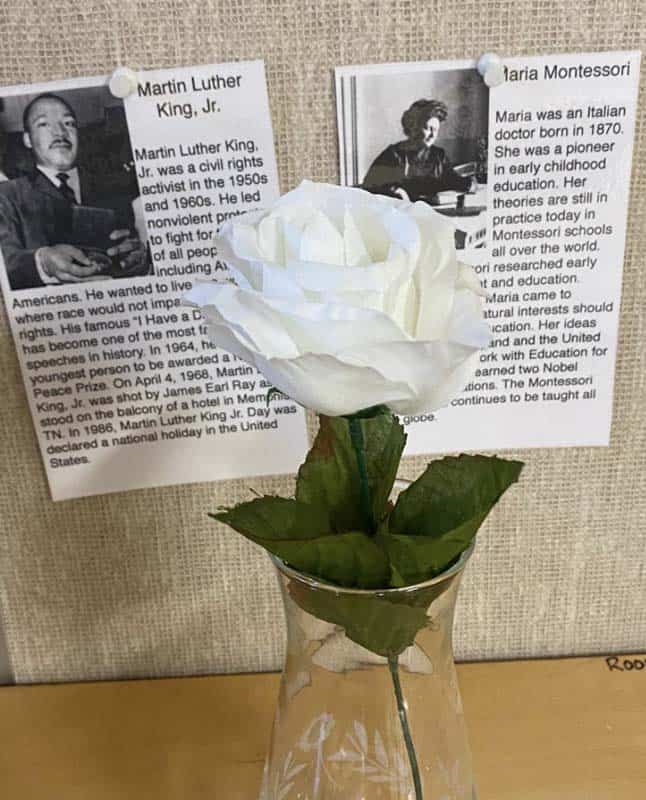 "Grace and courtesy are major building blocks in Montessori Education," Fowler explains. "You want to provide an environment where students feel safe and where the teacher models a calm environment. That feeling of calm transfers over to learning at another level."
Right now, Essrig's Montessori Program only takes 3-, 4- and 5-year-olds.
Next year, the program will expand to first grade, and the kindergarten students will move up, allowing another group of 3-year-olds to be admitted into the program.
Parents must fill out a magnet program application to be accepted into the school.
Fowler gives credit to her outstanding teachers at Essrig for making the Montessori Academy such a success in such a short period of time. She says the teachers have embraced the philosophy and the students are thriving.
"The Montessori way of thinking is that children can do more. Young children are capable beyond our imaginations. We need to give them the opportunities to grow in that way."
Originally published in the October 2022 issue of Tampa Bay Parenting Magazine.
---
Related stories we think you'll LOVE: